Not everyone loves spending $60 on a new game. Well, technically, nobody should love doing so, but we're sure we can't speak for everyone. That's why seeking out the best PlayStation Now PS4 games is becoming a go-to for plenty of fans who don't mind waiting a little longer for some of the biggest games at a cheaper price.
They deliver on an assortment of top-rated and indie titles, all for one low monthly cost. A rotating library keeps things from getting dull as you play through the myriad of available games. The following is a glimpse at some of the games available on PS Now – but not just any titles. These are among the best the service has to offer.
For $9.99 per month, you, too, could be enjoying the best PS4 games on PlayStation Now, which can either be streamed or downloaded directly to your console — including the PlayStation 5. Bear in mind that we aren't including any PS4 games that are only available temporarily as part of the service.
BEST PS4 GAMES ON PS NOW: Mortal Kombat X | God of War 3 Remastered | Tearaway Unfolded | Middle-Earth: Shadow of Mordor | Brothers: A Tale of Two Sons | Grim Fandango | Heavy Rain | Terraria | XCOM 2 | Dishonored 2 | The Evil Within 2 | Until Dawn | Metal Gear Solid V: The Phantom Pain | Horizon Zero Dawn | Bloodborne
15. Mortal Kombat X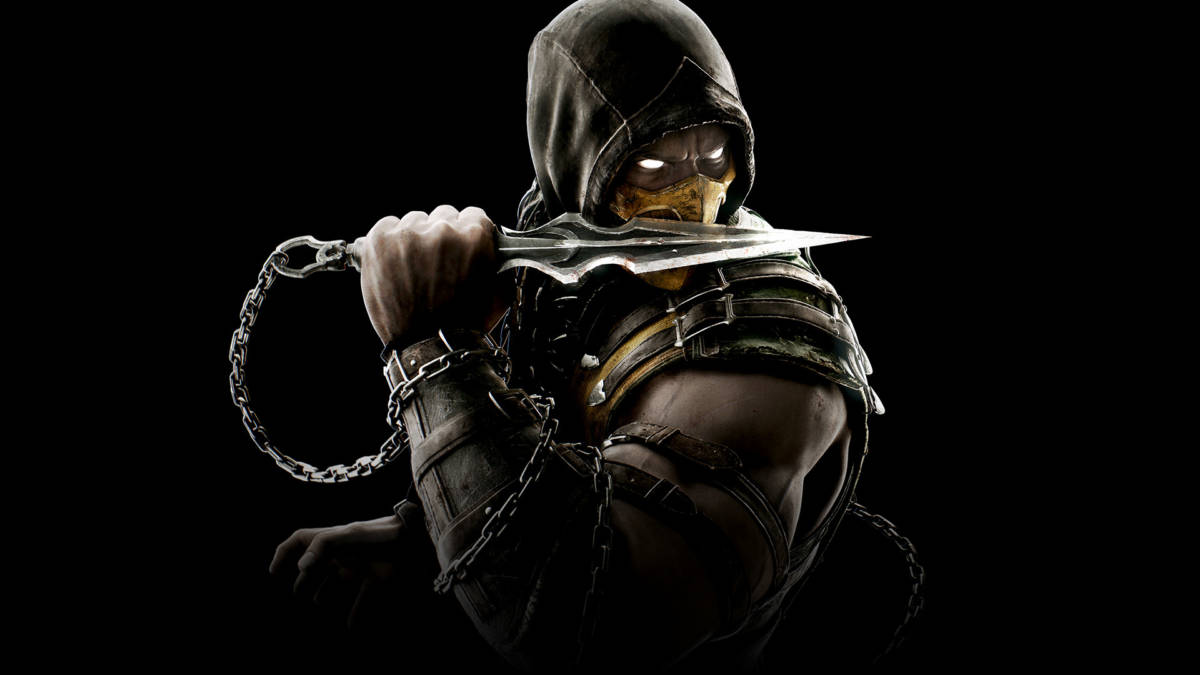 Developer: NetherRealm Studios
Publisher: Warner Bros. Interactive
Though it's not the best Mortal Kombat game, not helped by the inclusion of QTEs during cutscenes, the tenth of the canonical entries is still an outstanding fighter.
Picking up after the conclusion of the 2011 reboot, Mortal Kombat X introduces a host of new features, contenders, stages, and, of course, downloadable characters. The game really progresses the original series by adding a new generation of fighters, including Cassie Cage, Jacqui Briggs, Takeda, Kung Jin, and D'Vorah.
Though you don't really play Mortal Kombat games for the story, X does have a coherent plot that makes great use of original and new fighters. With Shao Kahn defeated, space has opened for Shinnok to launch an assault on Earthrealm using revenants of fallen Earthrealm warriors. It's surprisingly tragic, though it may clean things up a little too nicely.
14. God of War 3 Remastered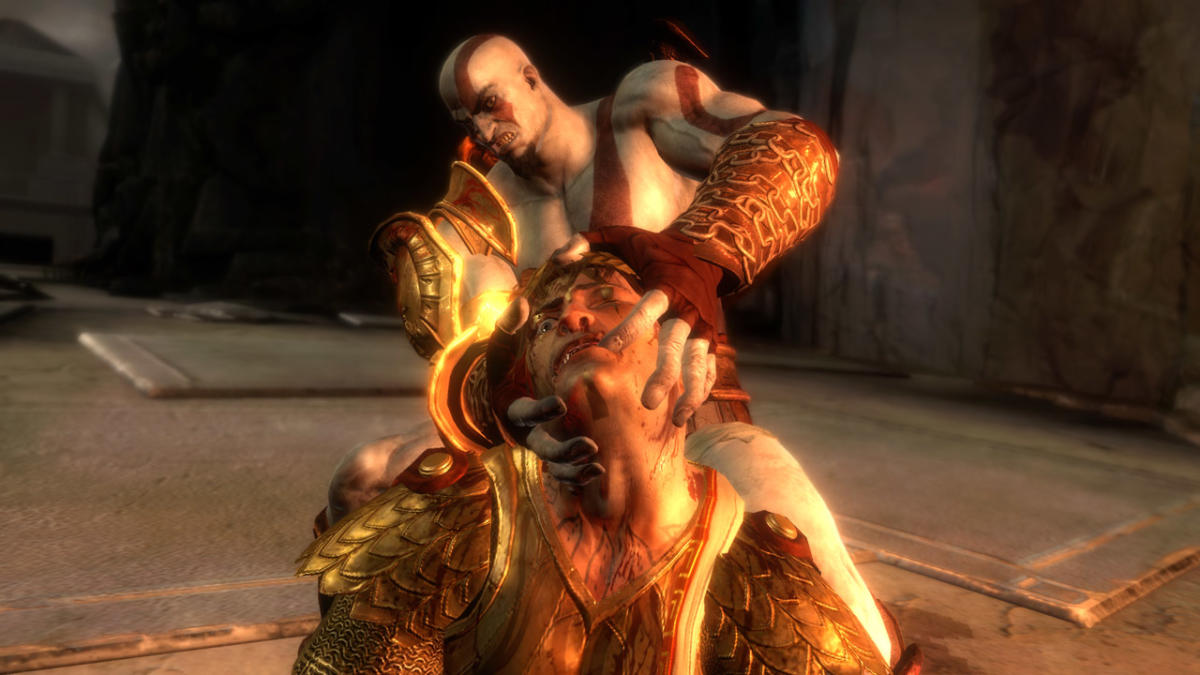 Developer: Wholesale Algorithm/SCE Santa Monica Studio
Publisher: Sony Computer Entertainment
Take on Zeus in stunning HD with the remastered version of God of War 3. Sure, it's not nearly as visually striking as the 2018 God of War, but we're not going to complain about the chance to revisit the conclusion of the trilogy that started it all.
The third God of War is often pegged as the weakest of the main trilogy, but that's much like being the dirtiest piece of gold in the pan. It's still a magnificent title that explores Grecian mythology in an entertaining and brutally gory way.
Kratos returns to exact his final vengeance on Zeus, though there is still much standing in his way. God of War 3 continues the Ghost of Sparta's murder-spree, which pits him against Titans, Gods, and the fleshy minions of Olympus.
13. Tearaway Unfolded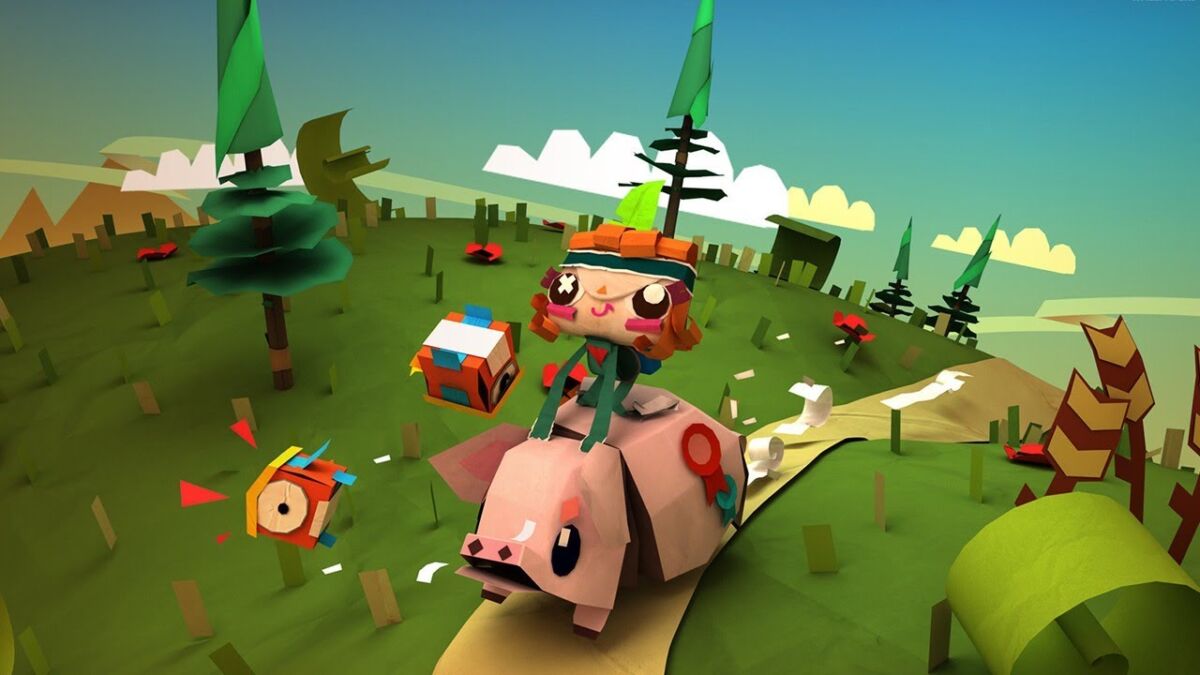 Developer: Media Molecule / Tarsier Studios
Publisher: Sony Computer Entertainment
Who knew paper could be so much fun? Tearaway Unfolded is a magical journey brought to life by the minds behind LittleBigPlanet.
Originally a PS Vita title, Media Molecule recrafted the playful platformer and rereleased it on the PS4 for a more expansive adventure. As with LittleBigPlanet, Tearaway Unfolded sends players through a strange land rife with colorful characters and zany stories to unravel.
As Iota or Atoi, players traverse a world made of paper on a quest to deliver a message to a strange portal in the sky. The tearable protagonists will battle Scraps and perform playful tasks to reach their goal.
It does get a little gimmicky, like when you have to use the DualShock 4 lightbar to illuminate the screen to help the paper world's denizens. However, Tearaway Unfolded is a delightfully good time that blends playful and beautiful visuals with a robust offering of varied entertainment.
12. Middle-Earth: Shadow of Mordor
Developer: Monolith Productions
Publisher: Warner Bros. Interactive Entertainment
Expanding upon the lore of The Lord of the Rings, Shadow of Mordor introduces players to the ranger Talion, a tragic character who becomes one with the wraith of Celebrimbor. To devoted fans of J. R. R. Tolkien's book series, one of those names should sound very familiar. Celebrimbor was among the master smiths tricked into forging the One Ring – and you can bet he's none too happy about it.
So, when his spirit merges with the vengeful ranger, it's a matchmade in The Lord of the Rings' heaven. The titular skulking Shadow of Mordor is a fierce fighter, which translates well thanks to the game's fluid and incredibly entertaining combat. Middle-Earth is one of those games where you want to be surrounded by enemies, and you often will. Orc heads will roll about as players perfect combos and integrate the mystical powers of the wraith.
Shadow of Mordor is a pretty solid expansion on the lore of Middle-Earth, but also accessible to those that aren't keen on The Lord of the Rings. So long as you want to fight, upgrade your character, and fight some more, you're good to go.
11. Brothers: A Tale of Two Sons
Developer: Starbreeze Studios
Publisher: 505 Games
When a film director involves himself on a video game project, you know you're in for something special.
Swedish director Josef Fares joined forces with Starbreeze Studios to develop Brothers: A Tale of Two Sons, a gorgeous experience inside and out. Players control the titular brothers, solving unique puzzles and taking deadly bosses head-on as they search for the cure for their dying father.
At the end of their journey is the "Water of Life," but it's not going to be an easy goal. If the two can work together, they may just survive and find the answer to their father's ailment. Unfortunately, that means coordinating the movement of each character using the two thumbsticks. Unless it comes naturally to you, Brothers can be a frustrating experience to start.
Stick it out, though, and you'll get the hang of the awkward controls to enjoy an inspiring tale of the power of brotherhood.
10. Grim Fandango
Developer: LucasArts
Publisher: LucasArts
Classics come in all shapes and sizes. When you look at the art style and protagonist of Grim Fandango, you likely wouldn't expect it to be a top-rated game, but it absolutely is.
As Manuel "Manny" Calavera, a travel agent for the Department of Death, players are thrust into a mystery that turns Manny's life upside down. Only through intuition and a keen eye can Manny uncover a scheme that only makes sense if you're playing Grim Fandango.
What you do need to know is that this late-90s point and click game is a visual journey that plays on the stereotypical crime drama tropes. That's not a complaint, though, as being in the Land of the Dead really enhances all that we're used to with what's typically a hilariously cheesy genre.
There's danger at every corner as Manny becomes immersed in a scandal that spans four years of his life (and a few enjoyable hours of yours).
9. Heavy Rain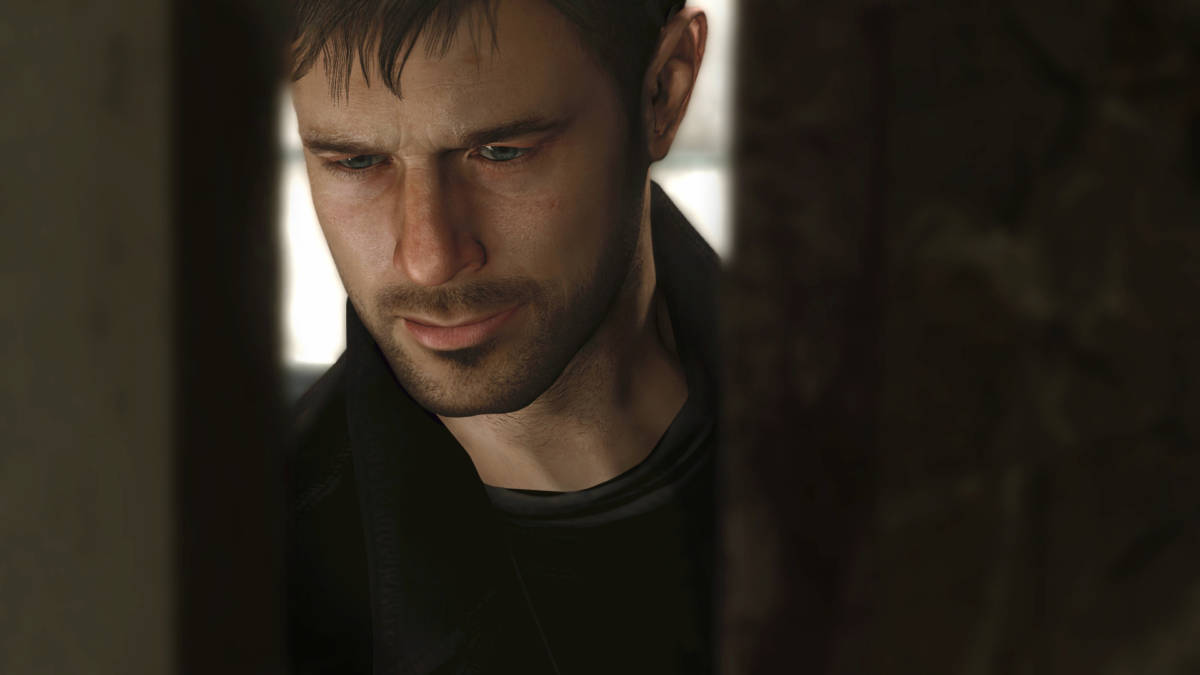 Developer: Quantic Dream
Publisher: Sony Computer Entertainment
Ethan Mars is having a really, really bad time. Two years earlier, his son was killed by a car and he wound up in a coma. Now, he's suffering blackouts, has divorced his wife, and, wouldn't you know it, his other son Shaun has gone missing. It's definitely tragic and scary, especially with the "Origami Killer" loose on the streets of Philadelphia.
Thankfully, Ethan's not alone on his desperate quest to appease the serial killer's sick games and save his son. FBI agent and drug addict Norman Jayden, journalist Madison Paige, and disgraced PI Scott Shelby are all on the case, frantically trying to overcome their own demons for a sunny outcome for Ethan's plight.
Heavy Rain features branching paths, where every decision affects the future. Unlike most games, when a character dies, the narrative continues without them. Players will be missing out on pieces of the story, but, much like real life, it will still unfold. Though it's loaded with QTEs, Heavy Rain survives on its cast of characters and the gravity of player choice.
8. Terraria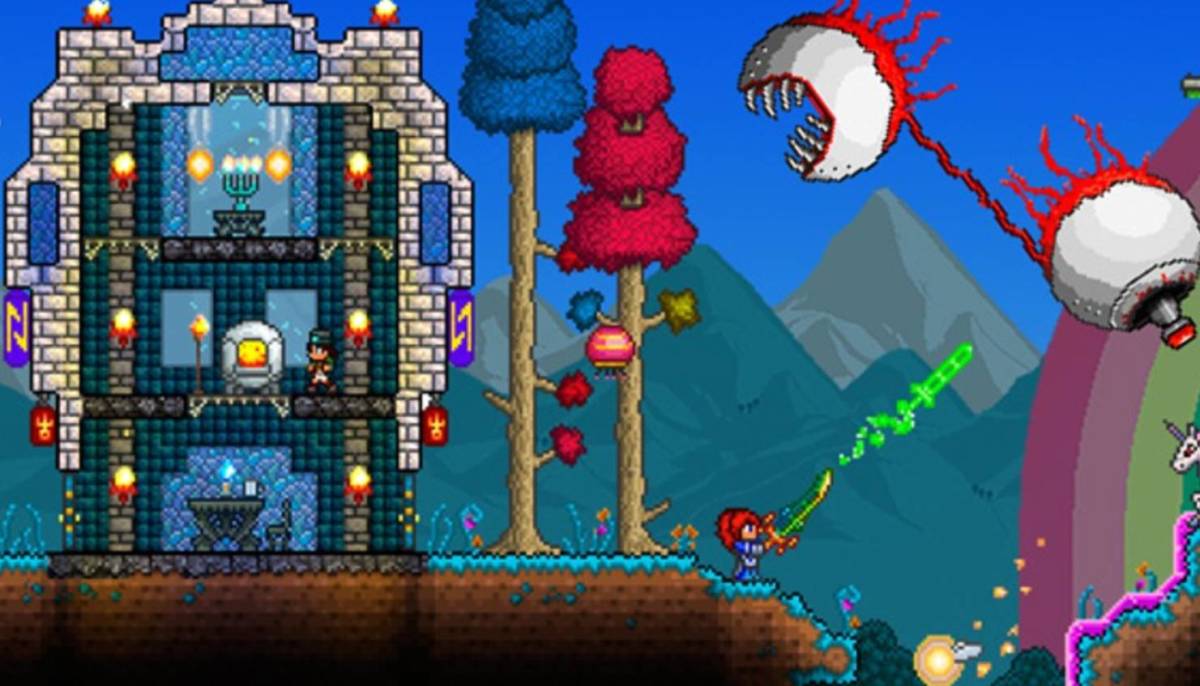 Developer: Re-Logic
Publisher: 505 Games
If you're looking for one of the best games on PlayStation Now that's going to give you your money's worth, Terraria is definitely it. Sure, single-player adventures and fast-paced shooters are fun, but this sandbox adventure is going to soak up so much of your time that you may forget about the AAA games on PS Now.
When you enter the World of Terraria, the choice is yours how you plan on tackling it. There's an expansive space out there, full of perils and exciting finds. Players that love taking on deadly challenges may forgo building their mini-empire and focus on combat. At the same time, resourceful minds will enjoy the rewards for exploring deep caverns.
There is so much to do and so many ways to play Terraria that you're sure to become addicted, especially with ample free updates and randomly generated worlds.
7. XCOM 2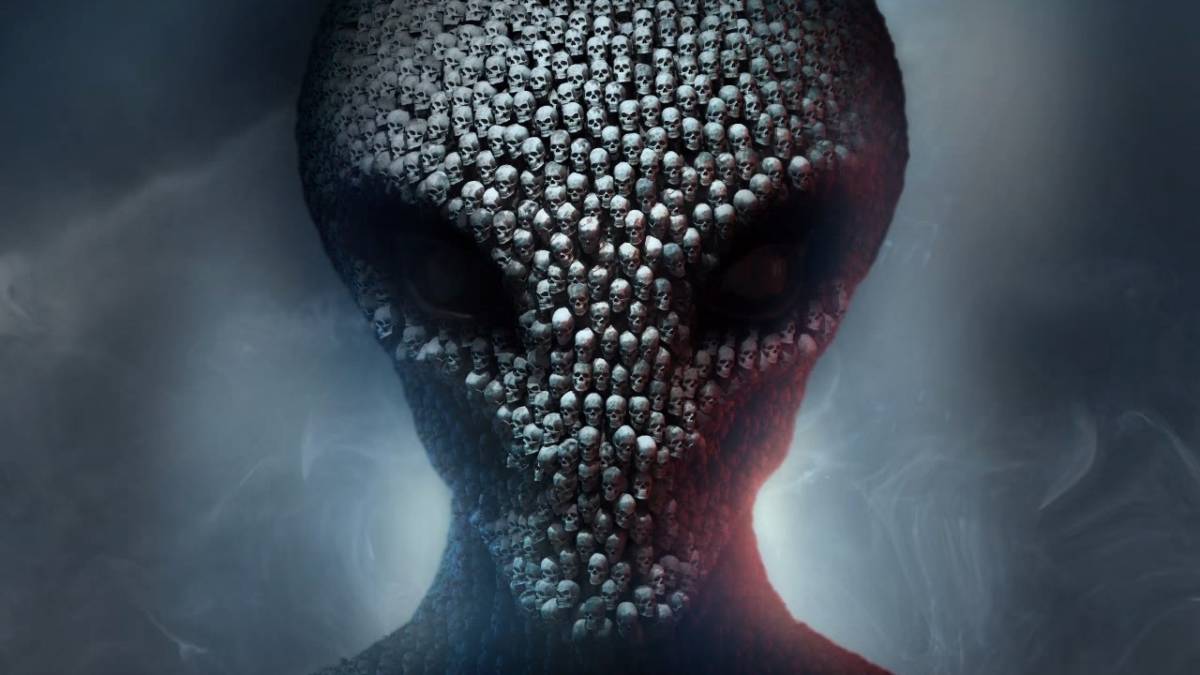 Developer: Firaxis Gamesupwork
Publisher: 2K Games
Do you love getting attached to characters, only to have them die on you? And we don't mean the kind of death that comes with a "Continue" screen.
In XCOM 2, you develop an entire team of soldiers, invest time and effort into leveling them up and outfitting them with equipment, and then risk their lives on often difficult missions investigating extraterrestrial attacks and crashed UFOs.
It's a tense experience, but that's only half of the equation. Along with controlling your squad in a strategic combat experience, you're also in charge of the XCOM organization. Every aspect of the government organization is at your fingertips, from researching alien tech to handling diplomatic relations with other countries.
Make one wrong move, and the ADVENT will succeed in its complete control of Earth.
6. Dishonored 2
Developer: Arkane Studios
Publisher: Bethesda Softworks
Picking up 15 years after Corvo Attano's redemption in Dishonored, the skilled guard-turned-assassin is thrown back into the fray.
When enemies of the throne of Dunwall start dropping like flies, Empress Emily Kaldwin and her protector, who is incidentally Corvo, become the prime suspects. Tasked with keeping themselves alive while discovering the true identity of the "Crown Killer," Corvo and Emily put their unique abilities to use.
Unlike Dishonored, players can control either Corvo or Emily and enjoy two varied playstyles. Emily brings new powers to the series that better help her avoid conflict. Corvo, on the other hand, is all about taking down his enemies. Quietly, of course.
Dishonored 2 brings back the original's blend of stealth and action. Its star-studded cast of Vincent D'Onofrio, Rosario Dawson, Pedro Pascal, and Sam Rockwell help drive a deeper story that pulls players from Dunwall and sends them to the coastal city of Karnaca.
5. The Evil Within 2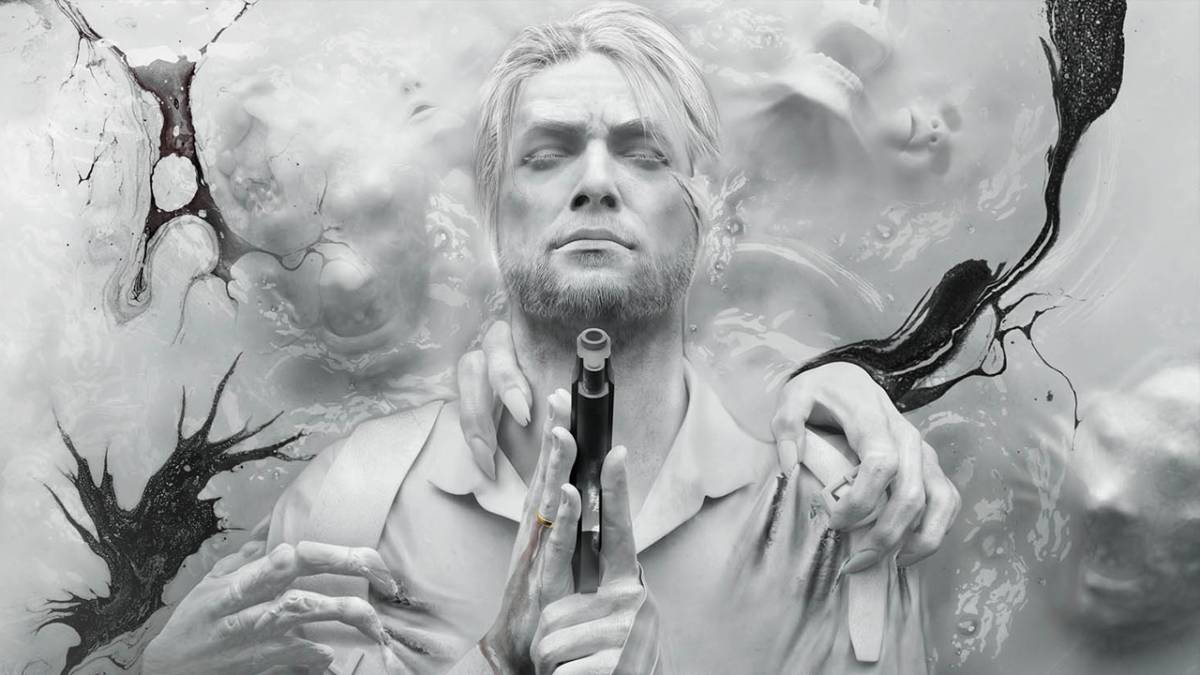 Developer: Tango GameWorks
Publisher: Bethesda
One of the last underappreciated games on PlayStation Now but absolutely deserving of more love, The Evil Within 2 is a wonderful survival horror from the dark minds over at Tango.
While the original game has its fans, there are just as many people who couldn't gel with its odd systems and utterly bonkers premise. The Evil Within 2 levels things out a bit more with better action and general gameplay, so much so that it feels a lot like a modern Resident Evil 4.
You return as Sebastian who's on the hunt for his missing daughter in a new STEM system by the name of Union, which itself features semi-open environments for you to creep around. Boasting a surprisingly grand scale, some truly unforgettable bosses, and art direction that demands you keep slapping the capture button, The Evil Within 2 is a horror marvel.
If there's one game you're not familiar with that you should give a chance to on PlayStation Now, this might be it. It sold like absolute butts, which is a crying shame.
4. Until Dawn
Developer: Supermassive Games
Publisher: Sony Computer Entertainment
Supermassive Games has quite the library of titles, from LittleBigPlanet DLC to a Walking with Dinosaurs game. After playing Until Dawn, it's safe to say horror is where the developer belongs.
Player choice is in the spotlight with a "butterfly effect" system. For every decision you make, the game changes, whether it's how two characters interact or whether or not one makes it to the end.
Many of the fleshed out and mostly entertaining characters can survive Until Dawn – so long as you choose wisely along the way. The horror story that unfolds is unique and twofold, offering a different take on the "a group of friends party in a cabin" trope.
There are twists and turns that effectively change the game and leave you trying to wrap your head around what may come next. Until Dawn will grip even the most critical of horror aficionados with its atmosphere, lighting, and sound design.
3. Metal Gear Solid V: The Phantom Pain
Developer: Kojima Productions
Publisher: Konami
The Metal Gear Solid series comes full circle with the fifth installment of the main series. Unfortunately, David Hayter wasn't asked to return to voice Punished Snake. Or Venom Snake. Or Big Boss. Whatever you want to call him. However, Kiefer Sutherland stepped in to deliver a more dramatic performance that fit well within The Phantom Pain's more tragic story.
The fifth Metal Gear Solid entry occurs before the original Metal Gear and after Peace Walker, where it sets the stage for the events of the entire series. Unlike previous titles, The Phantom Pain is set in an open world ripe for exploration. Boss undertakes an assortment of missions that further his story, expand upon the lore of Metal Gear Solid, and introduces new and familiar characters.
The story may have mucked up the series a little and was certainly not as satisfying as fans had hoped, but the gameplay and ample features more than make up for any narrative missteps.
2. Horizon Zero Dawn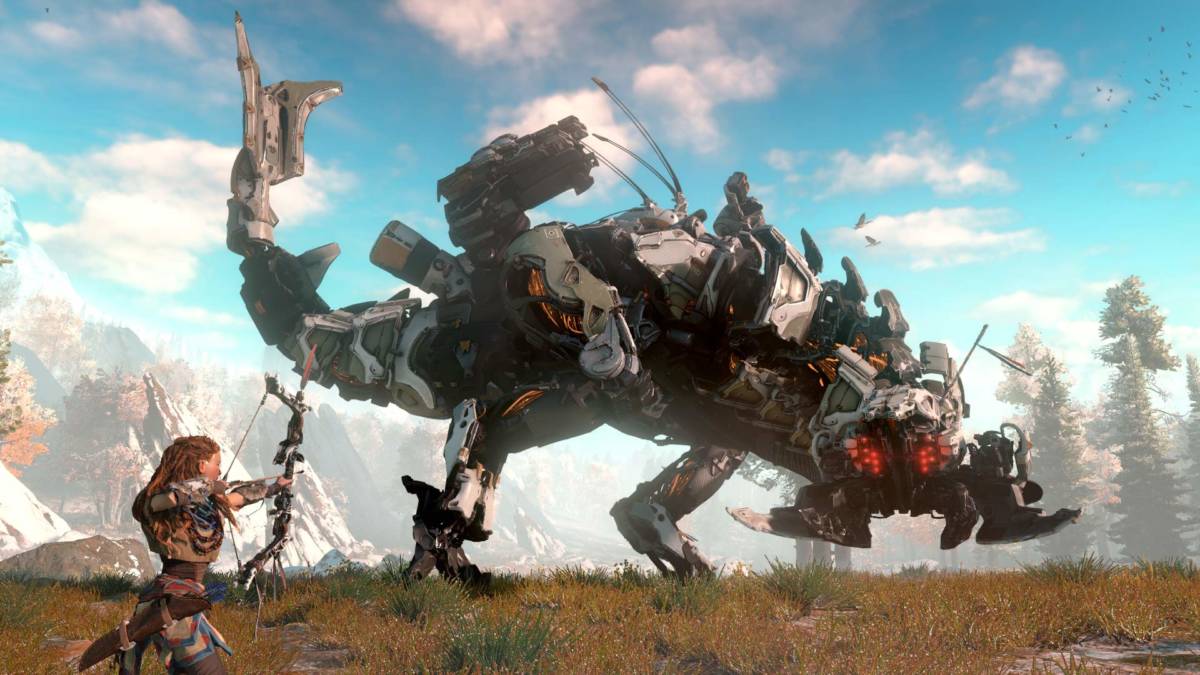 Developer: Guerrilla Games
Publisher: SIE
Often revered as one of the best PlayStation exclusives ever, Horizon Zero Dawn actually made its way towards PC in 2019, suggesting a change in mindset from Sony for years to come. But that doesn't take away from just how great the game still is on PS4.
There are probably very few PlayStation fans who haven't played Horizon Zero Dawn at this point, but just in case: hunt robot animals, including a giraffe you can climb. There you go. That's the elevator pitch.
Okay, so there's more to it than that. Horizon Zero Dawn sees you playing as Aloy, a hunter who sets out on a quest to discover what happened to Earth and to discover more about her past on the way. What that means for you is exploring a vast open world with tonnes to see and do, including grand encounters that rival those seen in Monster Hunter.
With a brilliant narrative and some of the most stunning visuals ever committed to an open world, there's never been a better time to dive into Zero Dawn, especially with a sequel on the, erm, horizon.
1. Bloodborne
Developer: FromSoftware
Publisher: Sony Computer Entertainment
Every PlayStation "Best of…" list until the end of time will have Bloodborne on it. Even a "Best PS4 Sports Games" will somehow find a way to sneak in Bloodborne. Not that I blame the author.
The successor to the Dark Souls series blends the complexities of FromSoftware's signature combat with a gothic horror vibe that reeks of Nightmare Creatures.
If you're too young to understand what that is and why that's awesome, just know werewolves and grizzly monsters are waiting at every turn. To dispatch them, players wield unique weapons that can switch between two forms. A sword is a great short-range weapon, but what if you want to keep your enemies at a distance? Then, with the press of a button, you'd want to extend that sword into a bladed whip.
Bloodborne may appeal to those that were uninterested in the Souls series based on design alone. The horror vibe and Victorian-style are incredible touches that really help the game shine, and also to make it the best PS4 game included with PlayStation Now.
READ NEXT: Best PS4 Fighting Games You Should Play
Some of the coverage you find on Cultured Vultures contains affiliate links, which provide us with small commissions based on purchases made from visiting our site. We cover gaming news, movie reviews, wrestling and much more.