Survive.
It's all we can do these days. Whether it's making it to work without dying or crossing the finish line at the end of the day without incident, we're always unwittingly playing one big survival game. So, it only makes sense that after a day of keeping our health, hunger, thirst, and energy meters full, we'd want to do the same thing in a more fantastical setting.
Survival games have been around since the early 90s, but it wasn't until recently that the concept stuck. As the genre became more popular, games started flying out of development, many hitting Early Access on Steam and fizzling out of existence.
Then there were these 15 PC survival game powerhouses. Available to play on your PC, they embody the concept of the genre. They provide hours of entertainment mingled with moments of triumph, excitement, thrills, and occasional frustration.
The Best PC Survival Games
15. Raft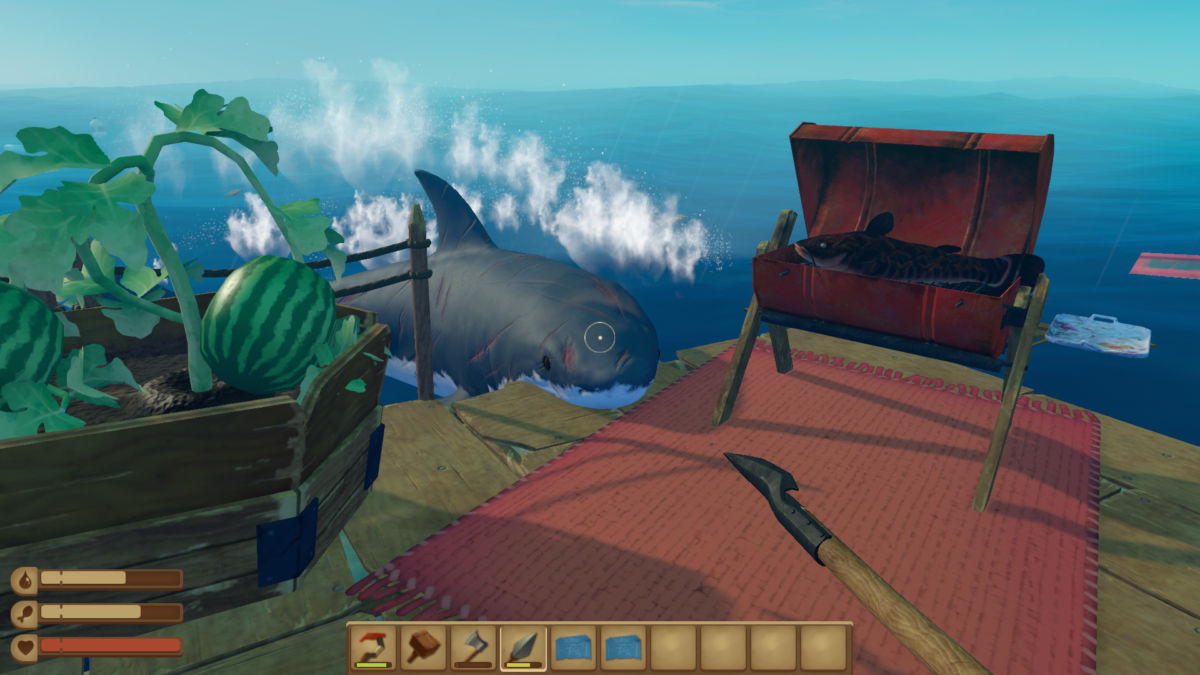 Developer: Redbeet Interactive
Publisher: Axolot Games
Surviving on the vast cobalt waters of our planet is no easy feat. Supplies are in very limited supply, dangers approach from all angles, and there is no shelter from the elements. Redbeeter Interactive's high-seas adventure, Raft, sees what you can do in such a scenario, with nothing but a plastic hook and your wits.
The rocky waters of the ocean are your only saving grace as they bring debris closer to you. It's this refuse that players will use to expand their raft, build weapons, plant crops, and ultimately survive. Tackle the arduous task of surviving at sea alone or with friends, but don't expect things to get easier with someone at your side.
The sea is deadly to all, especially when you make the call to explore it further. There are a lot of teeth in the ocean, all patiently waiting to sink into your flesh.
14. State of Decay 2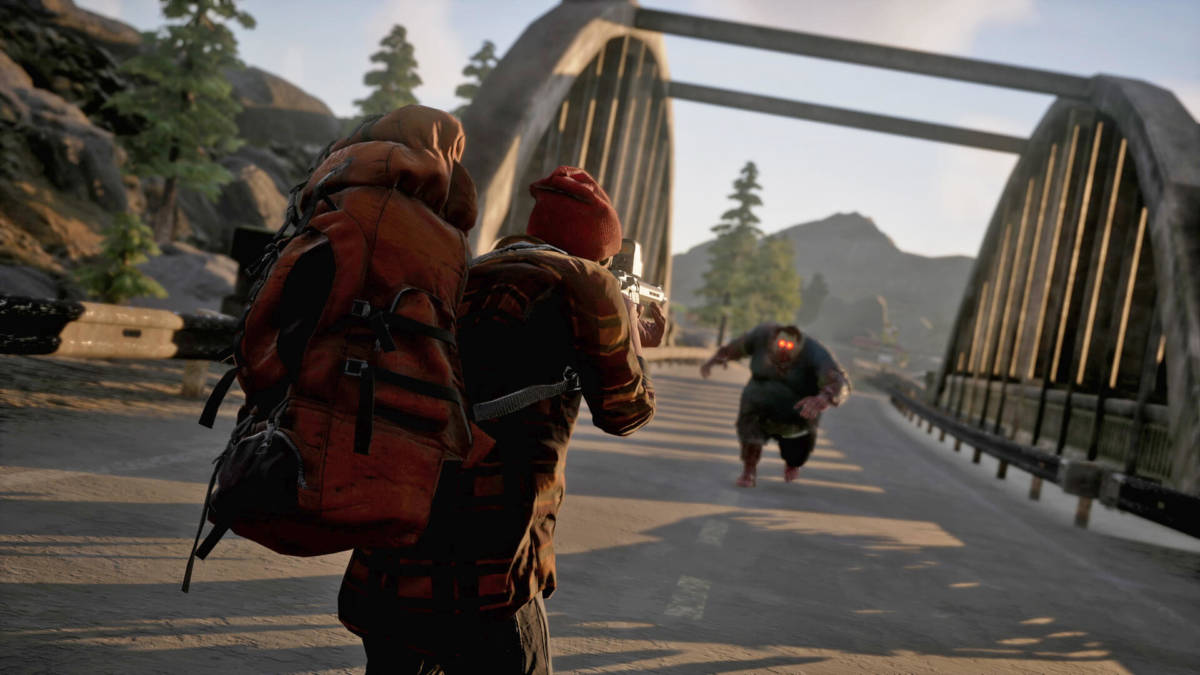 Developer: Undead Labs
Publisher: Microsoft Studios
The stench of rot and death permeates the air and bodies are strewn about as far as you can see. Around you, a mangled world struggles to persevere through an impossible plague. State of Decay 2 isolates players in an infested land where zombies lurk around every corner.
To make it day to day, you'll need to leave the safety of your shelter and scour for supplies. It's all about survival as you try to keep fellow survivors from becoming a zombie's feast, all-while retaining your place as a leader by working with those around you. They may not always like the things you do, but surviving in a world like this requires difficult decisions to be made — decisions like whether to spend resources on lodging or running water.
Thankfully, Undead Labs realized its biggest mistake in the original State of Decay, so you won't have to do your surviving alone. State of Decay 2's multiplayer component may not be the game's saving grace, but tackling the undead world with a friend is certainly an improvement over its lonely predecessor.
13. Ark: Survival Evolved
Developer: Studio Wildcard
Publisher: Studio Wildcard
You wake up on a beach, your arm implanted with a mysterious, throbbing gem. Before you can even get your bearings, the ground rumbles beneath your feet.
The rhythmic pounding grows stronger until you see it barreling toward you from over a nearby hill. Teeth. Nothing but large, gnashing teeth. You try to run, but your near-naked form is gobbled up, your world immediately turned dark. After a quick loading screen, you're back on the beach.
Welcome to ARK: Survival Evolved.
If you can get past the first few minutes of exploration without being eaten, ARK offers an incredibly deep survival experience. Chop down trees, harvest stone, build primitive tech, and survive for as long as you can in a prehistoric world filled with oversized beasts and dinosaurs ripped right from our childhood. The more you accomplish, the more advanced your tech gets until you're stampeding around on the back of a velociraptor, firing at your foe with an assault rifle.
Like we said – ripped right from our childhood.
READ NEXT: 15 Best Gaming Monitors For 2019
12. Terraria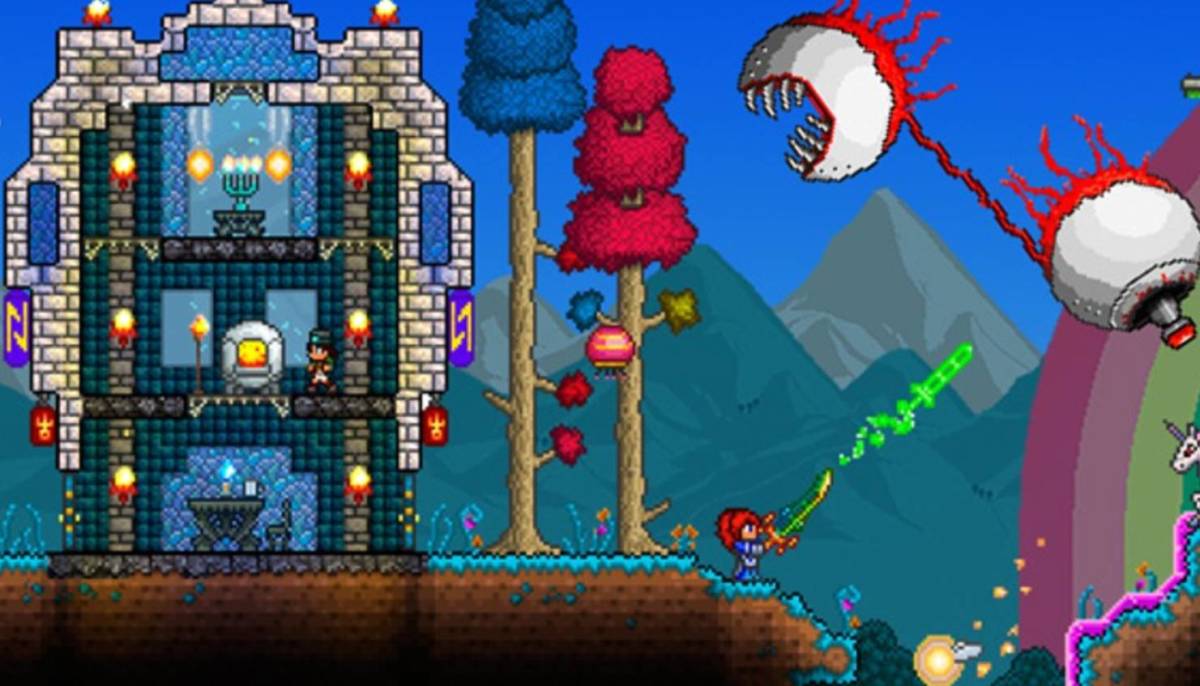 Developer: Re-Logic
Publisher: Re-Logic
Re-Logic wants to send you to the world of Terraria where you'll have one objective – survive. In a randomly generated world, you'll tinker with a variety of craftables and machinery to help journey into vast caverns, defeat pesky enemies, and claim the world as you're own. Terraria may not be your classic survival game, but the elements sprinkled in help give the adventure more depth.
Engaging gameplay aside, Terraria is a visual treat that's both simplistic and detailed. A host of different environments pit players against deadly hazards and foe that threaten the sanctity of your constructed city. There's no worry of hunger or thirst, but your survival is a key component of the colorful world of Terraria.
11. Unturned
Developer: Smartly Dressed Games
Publisher: Smartly Dressed Games
Unpolished, blocky, and free-to-play – it's not what you'd expect to land on a list of the best PC survival games. Unturned is quite unconventional, however, and is much deeper than it appears. Developed by a tiny team of indie developers, Unturned has everything players need in a survival game – zombies included.
Work together with friends or go it alone to forage for food, plant crops, seek out shelter, and hunt for supplies. Zombies may be the main threat, but many dangers lie in wait, be it wild predators or other players. Not looking for a fight? Subdue rowdy players with a non-lethal strategy. Otherwise, you're free to use any of Unturned's craftable weapons and tools to come out on top.
Thanks to regular updates, there is plenty of content to enjoy in this expansive, free-to-play experience.
Some of the coverage you find on Cultured Vultures contains affiliate links, which provide us with small commissions based on purchases made from visiting our site. We cover gaming news, movie reviews, wrestling and much more.