One of the greatest surprises of the Nintendo Switch has been how readily the indie gaming community has adopted it. While the Wii U was mostly an afterthought for indie developers, the Switch's portability and unique place in the market has made it an attractive home for just about any indie game imaginable.
Today the Switch boasts one of the strongest indie markets of any platform around, and many of the best Switch indie games are the best games on the console itself . With many Switch versions of indie hits launching directly alongside the PC version, some console exclusives for the Switch make it a must-have for gamers who want to think outside the AAA box.
With this in mind, we've compiled the below list of the best Nintendo Switch indie games, in which you'll find all manner of games. It's a diverse list befitting the many fantastic indies available on the Switch, and we hope you'll find a few gems that you're unfamiliar with along the way.
THE BEST SWITCH INDIE GAMES: Wargroove | Bloodstained: Curse of the Moon 2 | Into the Breach | Baba is You | Darkest Dungeon | Narita Boy | Enter the Gungeon | Spiritfarer | Hyper Light Drifter | Cave Story+ | Dead Cells | Manifold Garden | Undertale | Hollow Knight: Voidheart Edition| Untitled Goose Game | Celeste | Curse of the Dead Gods | Cuphead | Hades | Stardew Valley
20. Wargroove
Developer: Chucklefish
Publisher: Chucklefish
These days, there aren't enough tactical turn-based games to go around. Wargroove sets out to right that wrong with a fun, balanced tactical experience that anyone can dive into. Think of it like Advance Wars with a fresh coat of paint and a few more modern sensibilities.
Featuring 15 commanders, each with their own unique campaign, Wargroove offers a variety of maps and goals that amp up the value of the game and give it a ton of replayability on the Nintendo Switch.
19. Bloodstained: Curse of the Moon 2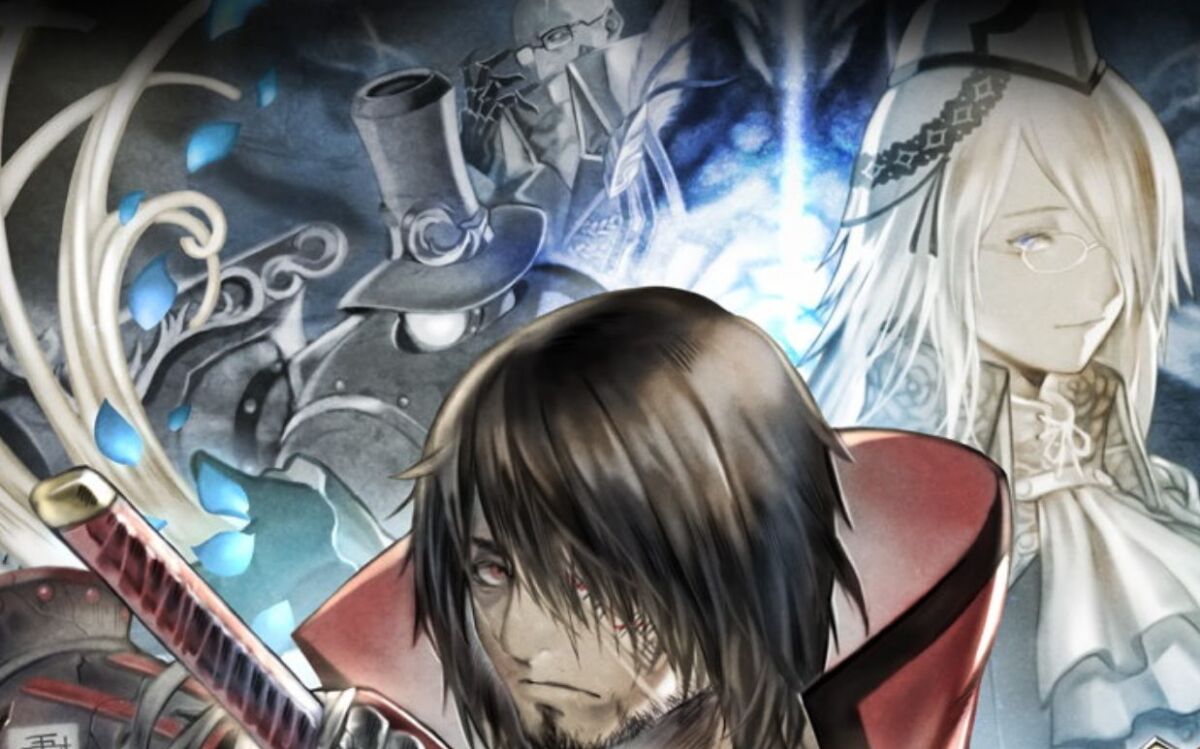 Developer: Inti Creates
Publisher: Inti Creates
Ever have the itch to step back in time? Bloodstained: Curse of the Moon 2 is a retro throwback to the classic Castlevania games of the NES and SNES. Overseen by Castlevania alum Koji Igarashi, mirroring that series' style and atmosphere, Bloodstained 2 is essentially a love letter to the series' older games.
With four playable characters that can be used interchangeably throughout and multiple branching campaigns to power through, Bloodstained: Curse of the Moon 2 is an excellent bit of fan service for old-school fans.
18. Into the Breach
Developer: Subset Games
Publisher: Subset Games
Another turn-based strategy game for you to sink your teeth into, Into the Breach sets you against a horde of massive monsters called the Vek. Hopping into a mech, you must battle off these threats to humanity in hopes of saving the world.
Developed by the same studio that brought us FTL, Into the Breach employs many of the same features that made that game a classic, including procedurally-generated scenarios and areas that must be safeguarded and defended individually. If you're looking for an intense strategy game on the Switch, this one's for you.
17. Baba is You
Developer: Hempuli
Publisher: Hempuli
Sometimes simplicity is its own motivator. Baba is You starts off with a straightforward concept and utilizes it to maximum potential. As Baba, you move around a top-down plane and manipulate tiles with words on them. These words make the rules of the game, and by moving them around, you can break or change these rules.
Baba is You offers over 200 levels to play through, and by the end, you'll really be scratching your noggin as you look for the solutions that will get you through the more complex puzzles it offers. With a lovable retro aesthetic and a very silly disposition, Baba is You is a game that's as charming as it is fun.
16. Darkest Dungeon
Developer: Red Hook Studios
Publisher: Red Hook Studios
This hardcore dungeon crawler is not for the faint of heart. Setting you as a team of adventurers traversing an intimidating series of underground caverns, Darkest Dungeon offers dread and atmosphere to spare.
Choose your heroes, then challenge a procedurally-generated dungeon that will bring you to the absolute brink of stress and intensity. With permadeath, a stress system that can severely affect your characters, and monsters that will strike you down mercilessly, Darkest Dungeon is a brutal indie game on Switch but one well worth your trouble.
15. Narita Boy
Developer: Studio Koba
Publisher: Team17
Ever wanted to go inside the game? Narita Boy has you doing exactly that as you journey through a video game within a video game. Battle back the digital hordes as you attempt to defeat the forces taking over the reality within. Wielding the techno sword, you'll fight your way through a Tron-like world within your Narita One console.
Lovingly handcrafted with a beautiful retro art style and boasting some genuinely groovy tunes, Narita Boy is a unique adventure that will scratch your 80s throwback itch and challenge your skills along the way.
14. Enter the Gungeon
Developer: Dodge Roll
Publisher: Devolver Digital
Get ready for bullet hell. In Enter the Gungeon, the player must make their way through a procedurally generated dungeon in hopes of gaining the most fantastic prize of all: a gun that can kill the past.
A very cheeky experience, Enter the Gungeon also has you shooting bullets at enemies that are also bullets. An action-roguelike with style to spare, Enter the Gungeon is a very challenging experience, but the rewards of success make the struggle all the more worthwhile.
13. Spiritfarer
Developer: Thunder Lotus Games
Publisher: Thunder Lotus Games
One of the most charming indies in recent memory, Spiritfarer sets you as the ferryman in charge of ushering the dead to their final destination. Build your boat up and set off into a massive world as you see your passengers off on the most extraordinary journey of their afterlife.
With a truly gorgeous art style and some very touching writing, Spiritfarer is an emotionally compelling and richly detailed game from the developers of Jotun and Sundered that will definitely leave a fond impression on anyone who plays it.
12. Hyper Light Drifter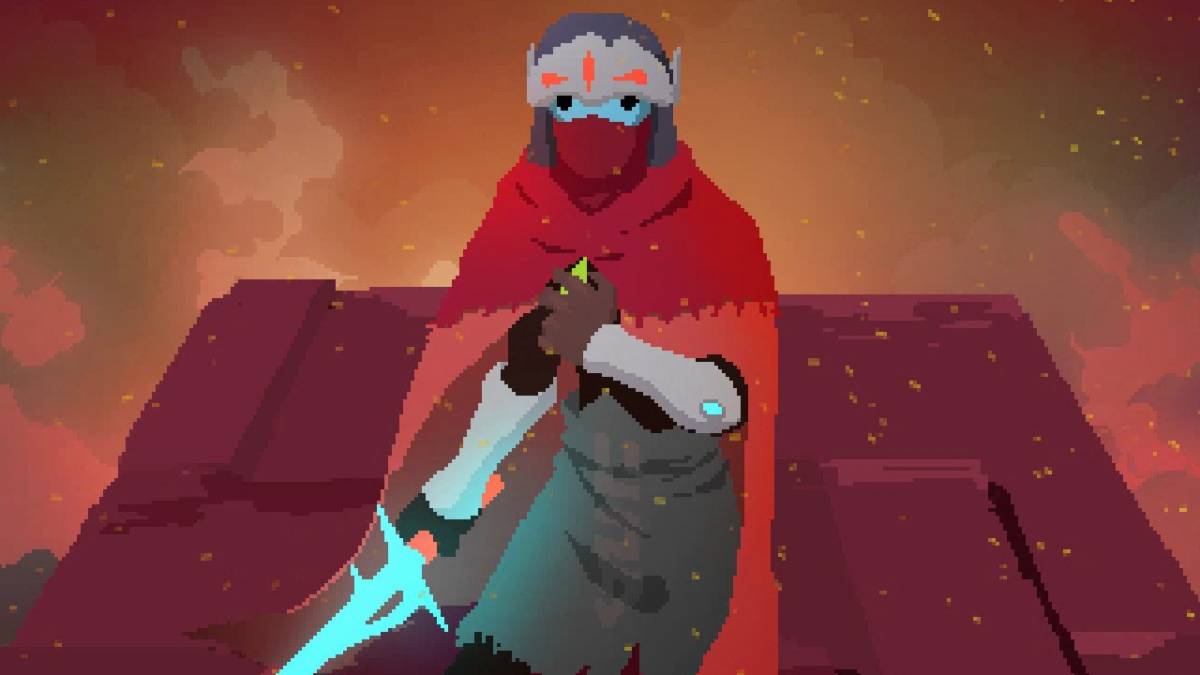 Developers: Heart Machine, Abylight Studios
Publisher: Heart Machine
Heart Machine's Hyper Light Drifter is a game dripping with style. Set in a neon-infused world of energy swords and colossal beasts, this adventure game will force you to explore every inch of its world in hopes of success.
Imagined as an experimental hybrid of The Legend of Zelda and Diablo, Hyper Light Drifter is also inspired by Studio Ghibli classics like Castle in the Sky and Nausicaa of the Valley of the Wind. If these flavors sound like a good mix to you, then dive into a real one-of-a-kind game with Hyper Light Drifter.
11. Cave Story+
Developer: Nicalis Inc., Studio Pixel
Publisher: Nicalis Inc.
Cave Story+ is an action-adventure game inspired by the classic 8 and 16-bit games of yesteryear that wears its retro-fuelled heart on its sleeve. You run, jump and shoot your way through a vast game, learning and growing along the way. Enjoy fast-paced gameplay as you battle your way through a challenging cavern of monsters and other dangers.
A lovingly updated version of the original game from 2004, Cave Story+, features a newly translated script, two different visual styles, and some entirely new content as well like the Wind Dungeon and the Machine Gun Challenge to sweeten the deal further.
10. Dead Cells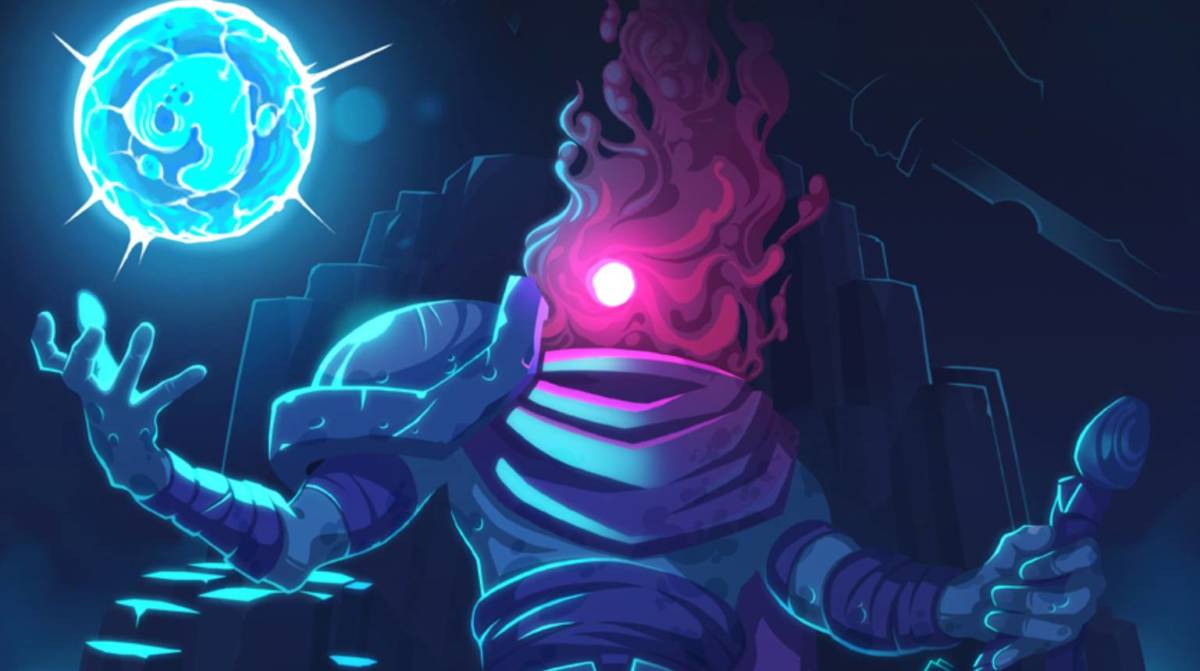 Developer: Motion Twin
Publisher: Motion Twin
The roguelike genre has been taking off more and more over the last few years, and one of the best of the bunch is Dead Cells. With its fantastic pixel art style and addictive gameplay loop, this is hardly a surprise.
Think of it as a hybrid roguelike/souls like that plays similarly to a Castlevania game, and you'll be just about there. For all of its influences, though, Dead Cells does feel like its own thing, and that's what makes it such a successful fusion of its many parts. If this wasn't enough, several post-launch updates and DLC packs keep Dead Cells even more interesting and relevant as time marches on.
9. Manifold Garden
Developer: William Chyr Studio
Publisher: William Chyr Studio
If you're into real head-scratcher-style puzzle games, then Manifold Garden is just the thing for you. Set in an off-kilter M.C. Escher style world, Manifold Garden has you bending, flipping, and rotating the world to traverse to your destinations.
Later sections will genuinely test you to your limit as physics-based puzzles and elaborate solutions become par for the course. A real min-bender of a game, Manifold Garden will make you feel like the most brilliant person alive when you finally conquer it.
8. Undertale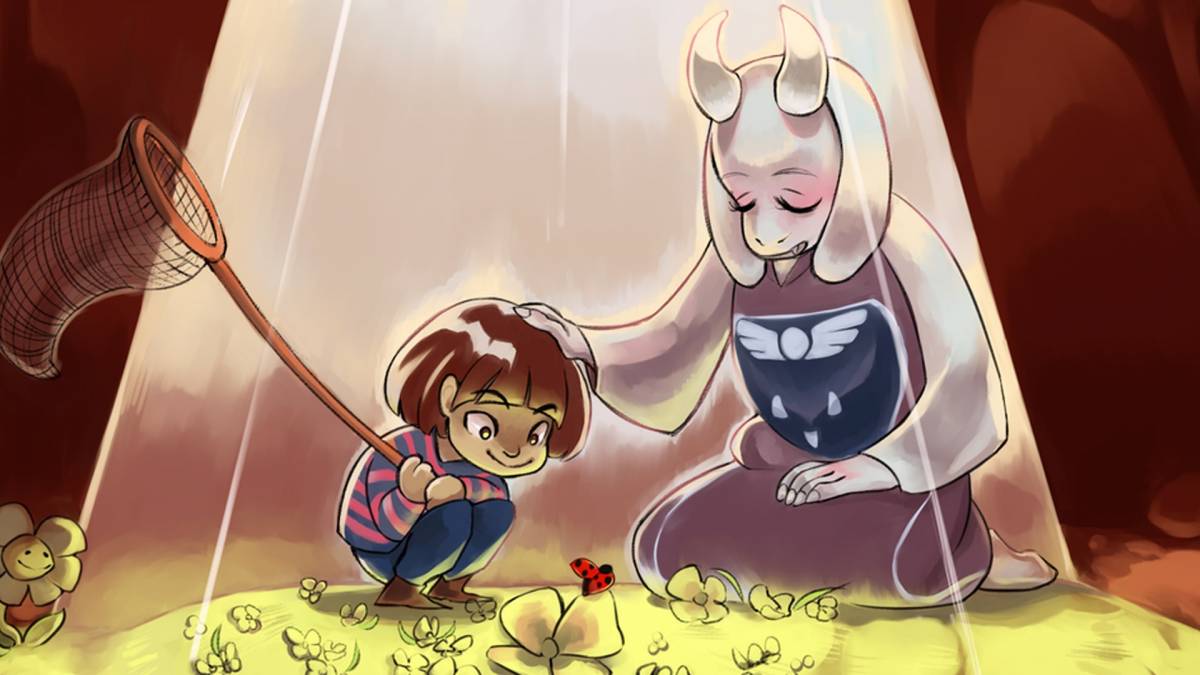 Developer: Toby Fox
Publisher: Toby Fox
While most RPGs are heavy on conflict, often having you mow down thousands of enemies before you're strong enough to finish them, Undertale takes a different tack. Set around the idea of reasoning and working with your enemies, Undertale wants you to understand and coexist with your opponents rather than kill them.
It's a bold experiment and one that pays off in dividends. By the end, you'll be rethinking your own conflicts as well as the systems of other similar games. Of course, if the violent route is more your thing, you can totally handle it that way as well. Undertale is really special in that way, and if you can get on board with its retro aesthetic and old-school RPG menu style, you'll be over the moon for it.
7. Hollow Knight: Voidheart Edition
Developer: Team Cherry
Publisher: Team Cherry
One of the best metroidvania games of the last decade, Hollow Knight sees you taking on the role of a noble stag beetle attempting to deliver an underground kingdom from a terrible curse. With its charming look and simple gameplay loop, it's gone on to make a significant mark on both souls-likes and metroidvanias.
The Voidheart edition of the game includes a tonne of new content as well as balancing gameplay issues, enemies, and bosses. In that sense, it's the best way to play the game by far and should be a no-brainer for just about any Switch owners game library.
6. Untitled Goose Game
Developer: House House
Publisher: Panic
If you're out for a honking good time, Untitled Goose Game will be right up your alley. Playing as a goose living in the English countryside, your goal is to get up to all manner of mischief as you annoy your way through one silly situation after another.
Part puzzle game and part stealth game, Untitled Goose Game will make you work your way through experimental logic puzzles, occasionally bursting out with laughter as you do so. It's one of the Switch indie games that's a lot of fun for every age category, and it can genuinely be enjoyed by just about anyone.
5. Celeste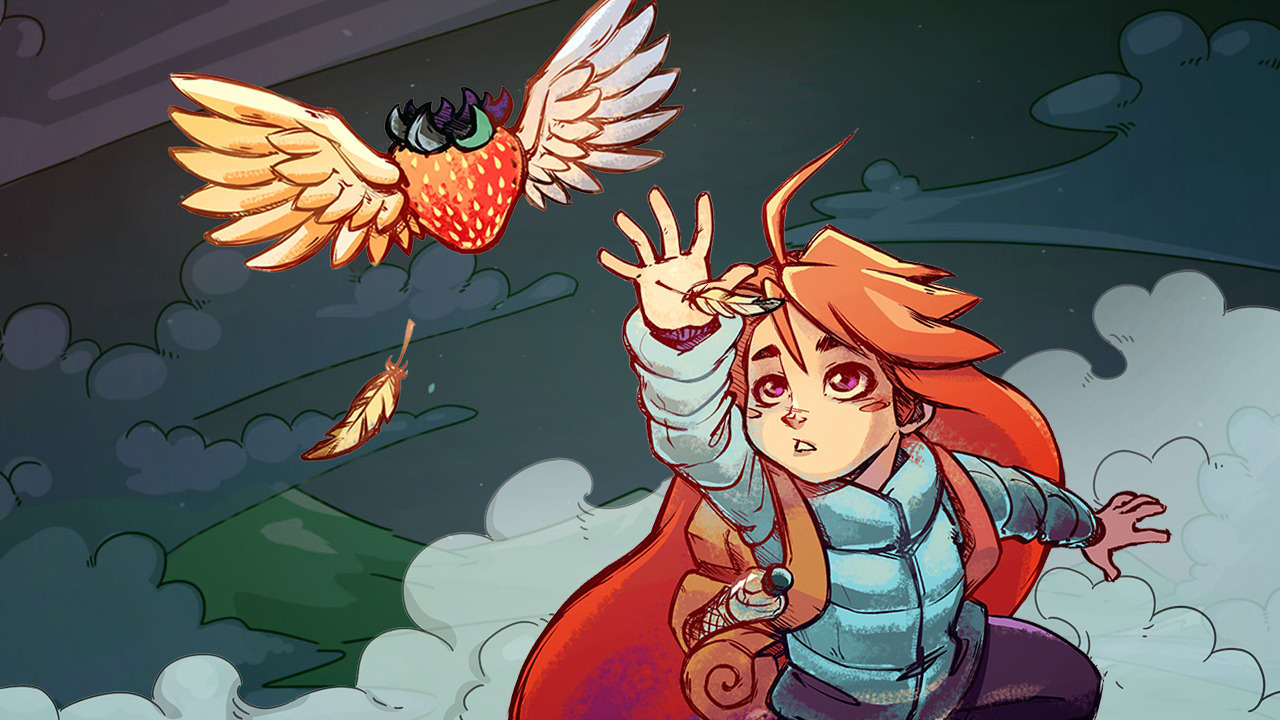 Developer: Extremely OK Games
Publisher: Extremely OK Games
Celeste takes a bit more mercy on players than most games when it comes to blisteringly challenging platformers. With its innovative accessibility features, you can adjust almost any game element to help you make it through to the end.
Exploring a young girl's mental health as she attempts to climb the titular mountain, Celeste is a game all about overcoming your fears and taking life as you can along the way. Both inspirational and adaptive, Celeste is an excellent bit of platforming genius.
4. Curse of the Dead Gods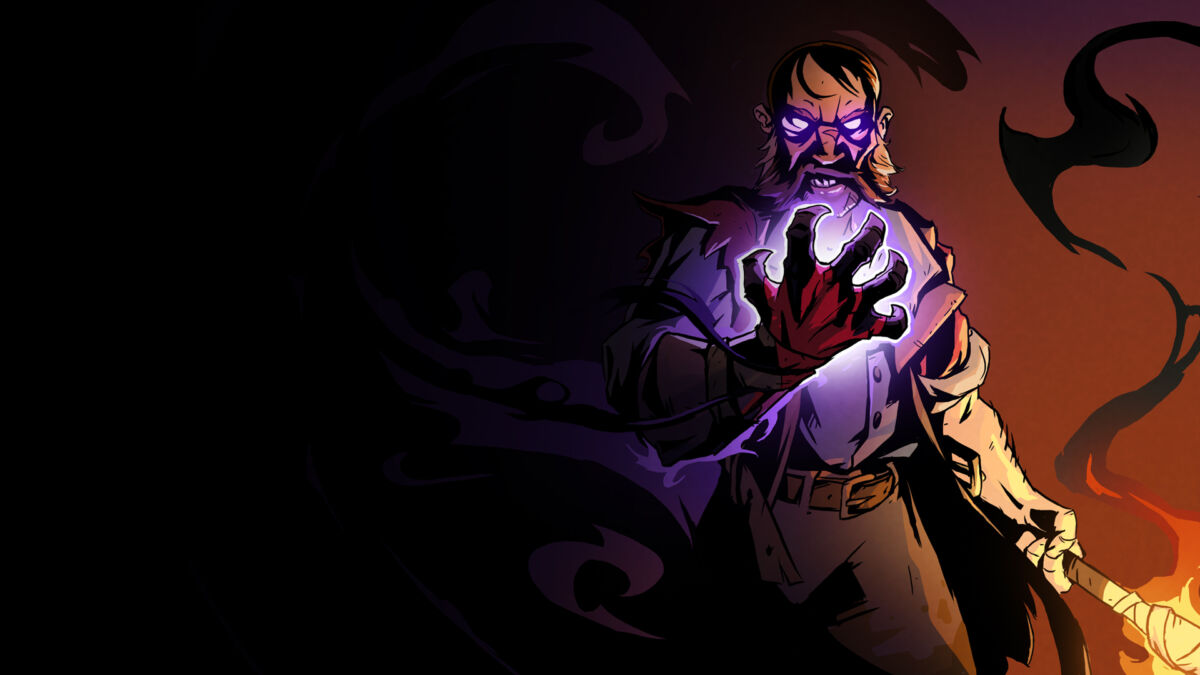 Developer: Passtech Games
Publisher: Focus Home Interactive
Roguelikes are the new hotness, with fresh additions to the genre popping up all the time these days. One such entry is Curse of the Dead Gods, a hardcore dungeon-crawling vision that has you attempting to escape an endless death loop in a merciless temple.
With airtight mechanics and a hostile world that punishes you at every turn, Curse of the Dead Gods may be a bit much for some players, but for those who crave a challenge, look no further for your new favorite roguelike.
3. Cuphead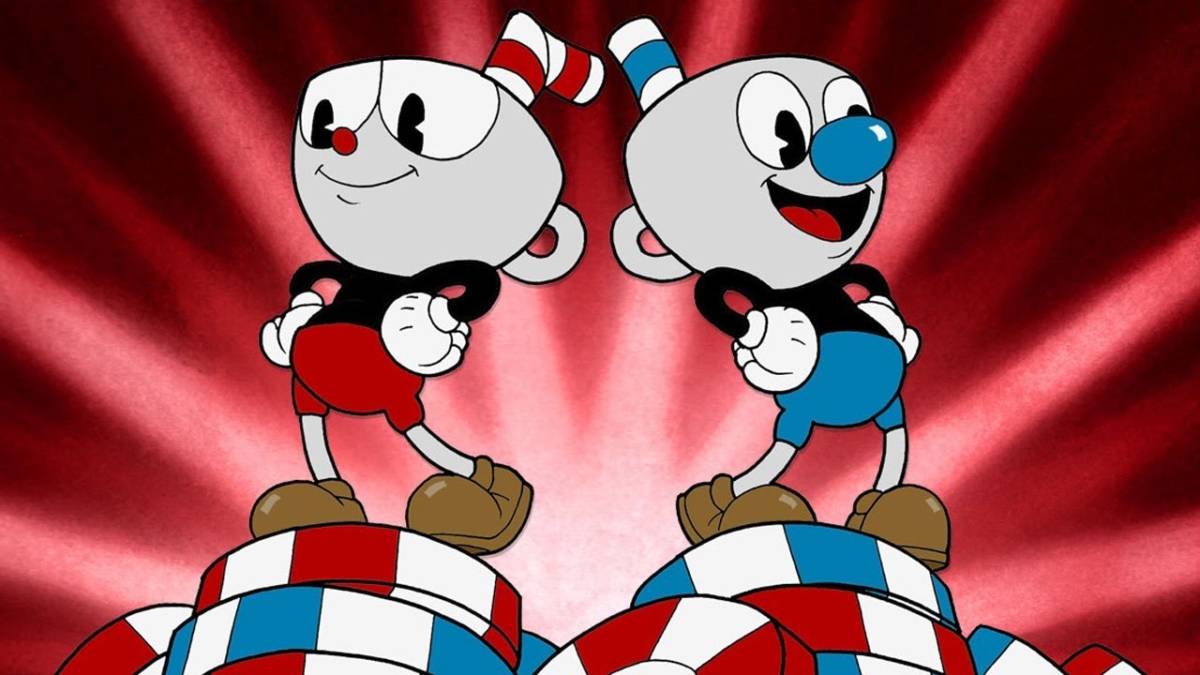 Developer: Studio MDHR
Publisher: Studio MDHR
Speaking of ass-kicking challenges, few games will push players to the edge like Cuphead does. A run and gun action game with crushing dangers and bullet hell cavalcades around every corner, Cuphead will have you sweating with exertion as you tackle its many brutal levels.
It also boasts one of the most exciting visual styles of any game in recent memory. Modelled after the cartoons of the 1930s and 40s, absolutely nothing in the entire gaming industry looks and feels like Cuphead. Still, its crushing difficulty might not be for everyone, hence why we can't quite give it the top spot of the best Switch indie games.
2. Hades
Developer: Supergiant Games
Publisher: Supergiant Games
The undisputed indie darling of 2020, Hades is Supergiant's most acclaimed release and has been such a success that it has even netted the beloved developer a few game of the year wins. The roguelike to end all roguelikes, Hades has players trying to escape from the eponymous Greek hellscape in hopes of reaching the greener pastures of Earth and Mount Olympus.
Packing in all of the features that make Supergiant such a well-known gaming powerhouse, Hades isn't just addictive and fun; it also has superb writing and some wonderful animation. It's an all-around hit for a reason and a game that will reward your purchase with at least a few dozen hours of gameplay, regardless of your play style.
1. Stardew Valley
Developer: Concerned Ape
Publisher: Concerned Ape, Chucklefish
The ultimate Switch indie has to be a game that plays as well in handheld mode as it does on the big screen. Stardew Valley is just the chilled out farming and social sim that fits that particular bill and, as such, it has to be number one here.
Build relationships with townsfolk as you embrace the simple country life, developing a burgeoning farm and making a fortune and a life for yourself along the way. Work on your capitalist streak by hammering out those crops or take a break to go mining through the local cavern, battling monsters as you go.
The kind of game that players can sink over a hundred hours into without even noticing, Stardew Valley's innocent flavor and quaint design make it one of the best indie games of all time, and certainly the best indie game on the Nintendo Switch.
READ NEXT: The Best Switch Party Games To Play With Friends
Some of the coverage you find on Cultured Vultures contains affiliate links, which provide us with small commissions based on purchases made from visiting our site. We cover gaming news, movie reviews, wrestling and much more.