It's hard to always stay up to date with the latest graphic cards and processors. A lot of the time, you just want to stick with what you have, even if that means you can't play the newest games. Still, you have to have some some modern PC games play on that potato computer you've had for the last decade or so.
Playing games on a semi-outdated computer doesn't mean you have to stick to playing Solitaire and Minesweeper. In fact, there's a lot of fairly recent games that you'll be able to play even if your computer looks like it runs on coal instead of electricity.
The games here should mostly be from the last decade, but the list itself has no particular order as for quality or required power. Games on this list of the best modern PC games should definitely be runnable on most PCs and laptops you can find nowadays, and also still support a computer from ten years ago.
The Best PC Games You Can Play On Your Potato
1. Thomas was Alone
Specs: Intel Pentium 4 1.8 GHz, AMD Radeon X600 Series, 1 GB RAM
Developer:  Mike Bithell
Publisher: Mike Bithell

Thomas was Alone is a classic when it comes to low-spec PC games. It was originally released as a Flash-based browser game, so it's no wonder that it runs on virtually anything.
The story of a group of self-aware AI represented in a 2D world as simple rectangles narrated by Danny Wallace (whose performance won him a BAFTA) is incredibly charming. The gameplay is simple, too, with the possibilities of jumping, moving left and right, and switching characters — each coming with their own unique ability to help you traverse the world.
2. Cuphead
Specs: Intel Core 2 Duo E8400 3.0GHz, GeForce 9600 GT, 2GB RAM
Developer: Studio MDHR Entertainment Inc.
Publisher: Studio MDHR Entertainment Inc./Microsoft

A run and gun indie game with the style of 1930s cartoons (think early Disney or Max Fleischer), Cuphead was an instant classic when it came out. Two brothers, Cuphead and Mugman, try to find and destroy their deal with the devil after they lose a bet to him.
The punishingly difficult gameplay takes you through the overworld of the Inkwell Isles as you shoot and parry everything that stands in your way.  If you want, you can even play the game as a friend with local co-op; it might not be the best idea on a really slow computer, though.
3. Undertale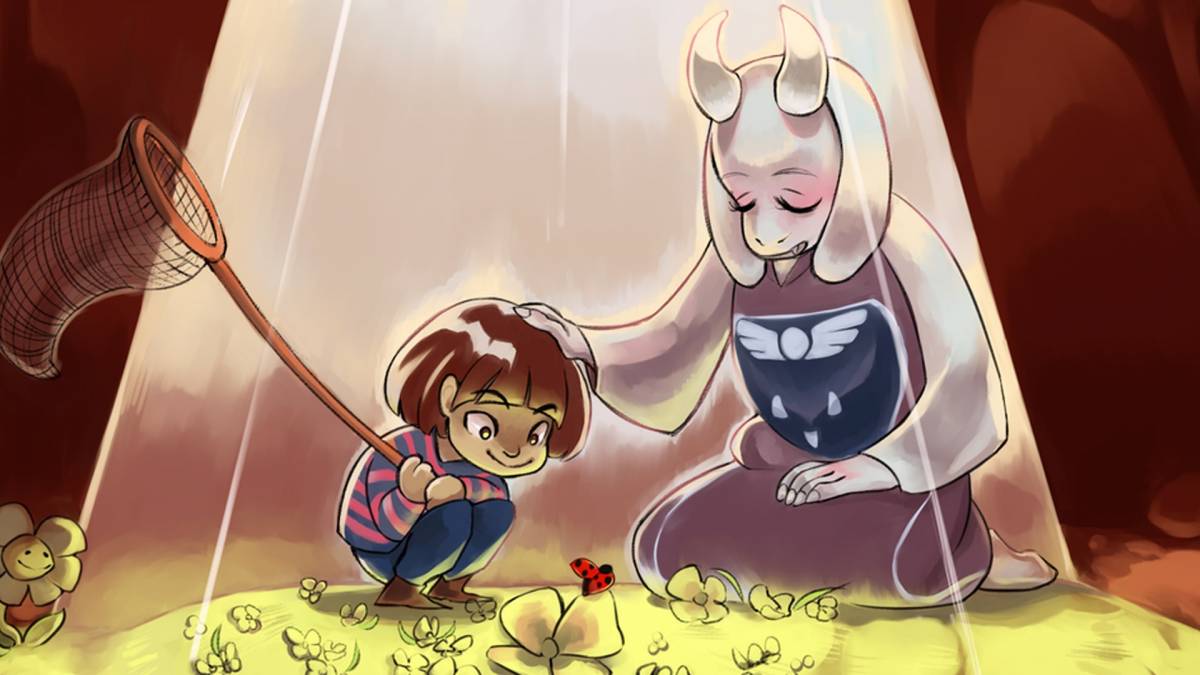 Specs: 128 MB graphics card, 2 GB RAM
Developer: tobyfox
Publisher: tobyfox

Toby Fox's indie game Undertale made waves when it came out for many reasons. The biggest factor (besides its instant meme-ability) was the fact that its combat system let you spare monsters instead of killing them, making a difference on the story of the game.
Although the combat is reminiscent of the Mother franchise at first, you're then faced with mini bullet hell scenarios where you avoid attacks with your cursor. To top it all off, when you play through the game a second or third time, the dialogue changes based on your actions in previous runthroughs.
4. The Black Watchmen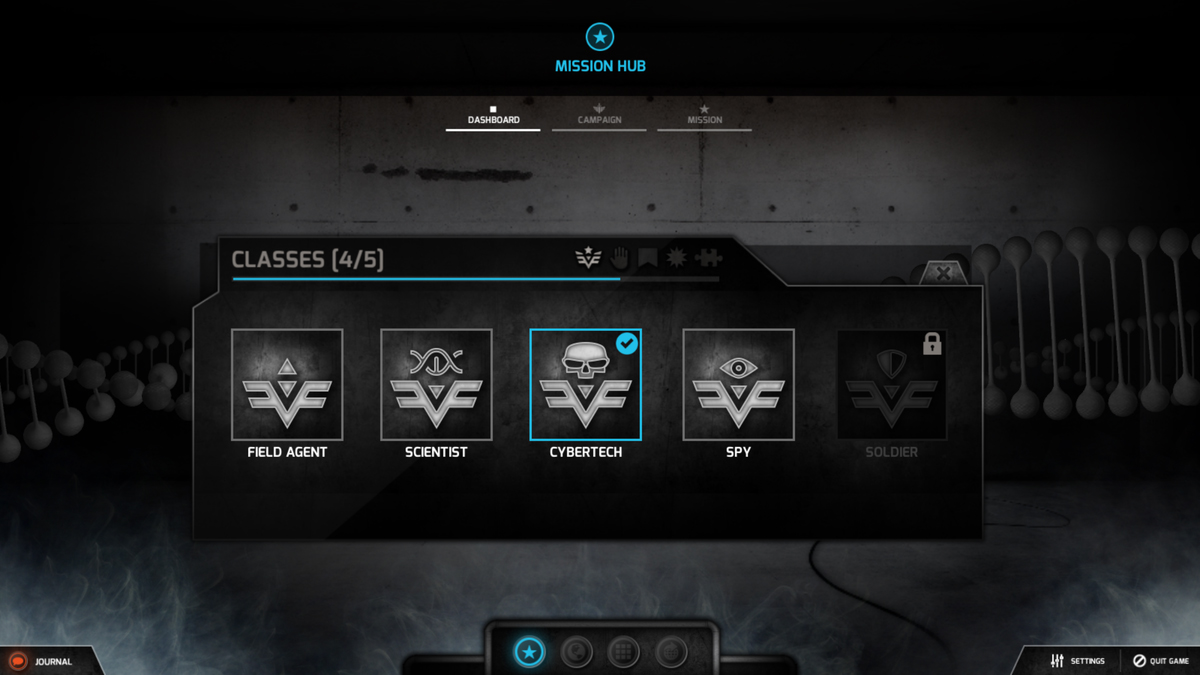 Specs: 2GB RAM
Developer: Alice & Smith
Publisher: Alice & Smith

If you want to play a game that gives you the answers to questions you never knew you wanted to ask (and also will almost definitely put you on several government watchlists), The Black Watchmen is perfect. As an agent of the secret organization called The Black Watchmen, you're tasked with cracking codes, researching fake companies (with real websites), and finding occult beings.
Although the game has a somewhat easy start, the difficulty really ramps up towards the end. This game asks almost nothing of your computer; most of the action takes place in your internet browser. Not to mention, this game's fandom is probably the most accepting community I've ever had the joy of meeting.
5. Night in the Woods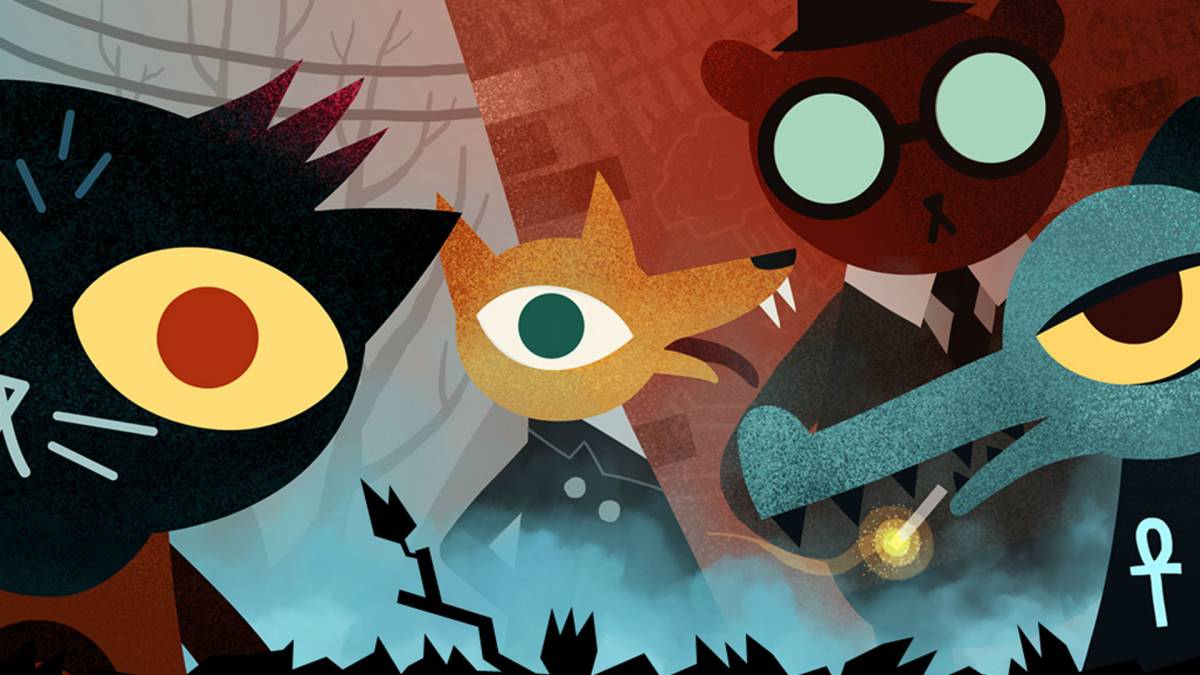 Specs: Intel i5 Quad-Core, Intel HD 4000, 4 GB RAM
Developer: Infinite Fall
Publisher: Finji

Night in the Woods is about a college dropout called Mae Borowski who returns to her home of Possum Springs. As you run and jump around the city of animal-like humans, you'll find that not everything is as it seems.
The dialogue switches from superficial to poignant all the time, giving the game a sense of depth often only achieved by being high at 2AM in field of sunflowers. Although the game boasts a bright colour palette, it uses this for darker scenarios, too, as the small-town charm of a former mining town washes away to reveal darker workings.
6. Hearthstone
Specs: Intel Pentium D, NVIDIA GeForce 8600 GT, 3GB RAM
Developer: Blizzard
Publisher: Blizzard

This is one of the more addictive entries on the list. It's also the one that — despite being a free game — will probably cost you the most. For those of you who don't know it yet, Hearthstone is Blizzard's TCG, with characters from World of Warcraft.
The game's mana system doesn't require you to play cards to build up mana, and you can't play spells in the other player's turn (although secrets can be triggered by your opponent's actions in their turn).
READ NEXT: The Best Free PC Games
7. Civilization V
Specs: Intel Core 2 Duo 1.8 GHz, 256 MB NVidia 7900 GS, 2GB RAM
Developer:
Publisher:
Famous for the phrase "One More Turn", Civilization V is another highly addictive entry. This real-time strategy game has you building up a civilization from the start, choosing one of countless infamous historical leaders as you go through several eras.
Will you be the first to make meaningful technological discoveries, or will you be the first one to invade and take over the rest of the world?
8. Minecraft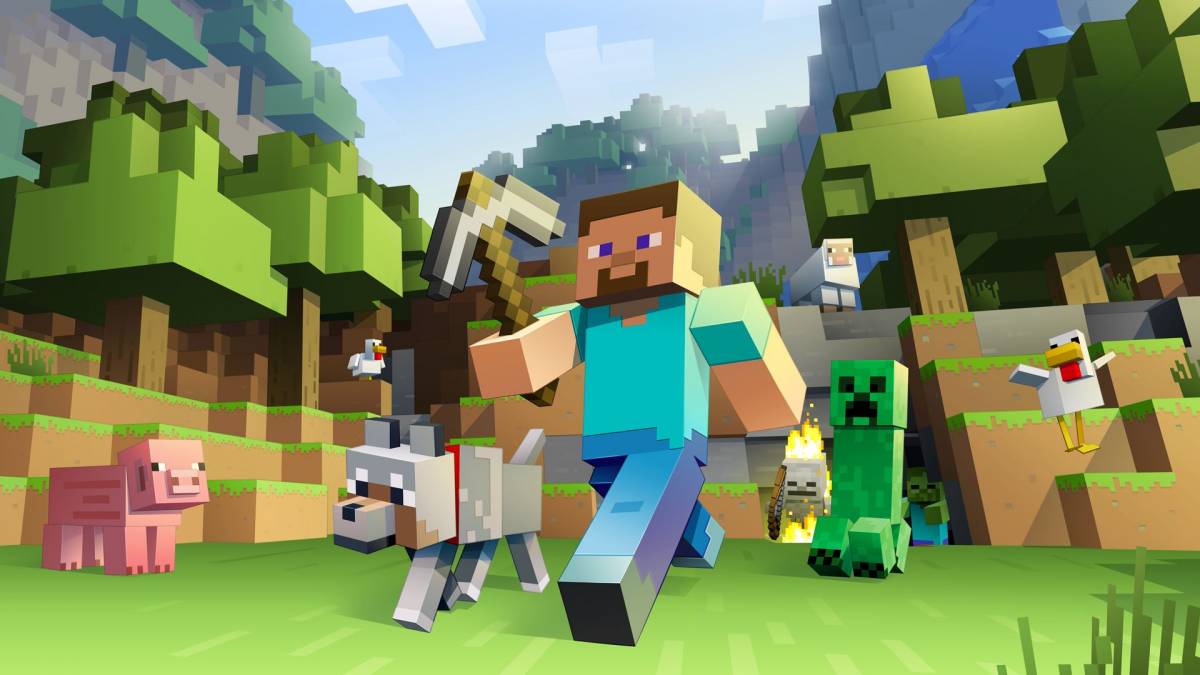 Specs: Intel Core i3-3210 3.2GHz, NVidia GeForce 400 Series, 4 GB RAM
Developer: Mojang
Publisher: Microsoft

Although it's often seen as a game for kids, there's no harm in letting your creativity flow. With the game still being regularly updated, you're bound to find something for yourself to do in Minecraft. You can really let your creativity flow, or you can see how long you can survive.
Try to make it to The End, have some fun with mods, or check out the multiplayer servers with so many special game modes they'd make a gameshow host drool. The world's your block-shaped oyster.
9. Danganronpa 1-2 Reload
Specs: 2.8 GHz Intel Core 2 Duo, 3 GB RAM
Developer: Spike Chunsoft Co., Ltd.
Publisher: Spike Chunsoft Co., Ltd.

If you're up for some anime whodunnit action, the Danganronpa games are just the thing for you. The Danganronpa 1-2 Reload collection has both of the first two games, but you can buy them separately, too.
The games are part 2.5D point and click mystery game, and part visual novel as you shoot through lies and contradictions to find out who murdered one of your fellow schoolmates. Only one of the students at Hope's Peak Academy can survive, unless you can solve the mysteries surrounding this killing game beforehand.
10. Grim Fandango Remastered
Specs: Intel Core 2 Duo 2.4 GHz, ATI Radeon HD 4650, 4 GB RAM
Developer: Double Fine Productions
Publisher: Double Fine Productions

This one's technically cheating, but I'll let it pass since it's a must-play; this remaster released in 2015, anyway. Grim Fandango is an absolute classic and it's available on Steam now, too.
Follow the point-and-click adventures of Manny Calavera in the Land of the Dead as he finds himself in all manner of situations looking for his love. With designs based on Dia De Los Muertos and one-liners that'll leave you in stitches, the game is gorgeous and not enough people have played it. Please play it.
11. Papers, Please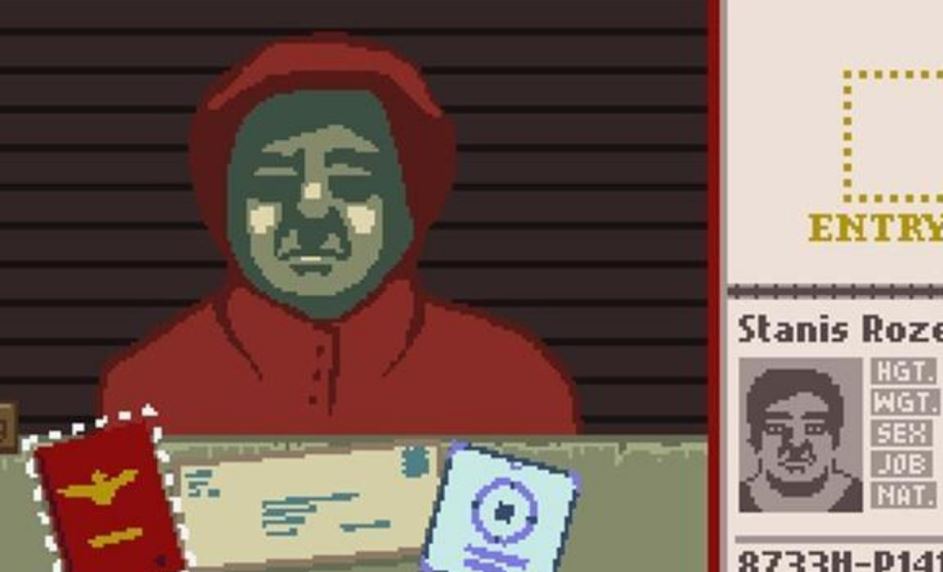 Specs: 1.5 GHz Core 2 Duo, 2 GB RAM
Developer: Lucas Pope
Publisher: 3909

Glory to Arstotzka! Like everyone, you've probably always dreamed of playing a game where you work at border control for a fictional communist country, managing rent as you try to not let any unauthorized people into the country.
Papers, Please takes exactly that premise and turns it into one of the most intriguing games — and it's all with low-resolution 2D graphics to boot.
12. Stardew Valley
Specs: 2 GHz, 2 GB RAM
Developer: ConcernedApe
Publisher: ConcernedApe

Stardew Valley is a farming simulator that charmed the hearts of so many people when it released in 2016. From caves and mysterious forests to Pelican Town with its befriendable (and some even dateable) residents, this game has everything you need.
Manage the farm you inherited from your grandfather as you take care of the crops and animals, or even go on quests and fight dangerous monsters.
13. Prison Architect
Specs: Intel Core 2 Duo 2.5GHz, NVidia 8600, 4 GB RAM
Developer: Introversion Software
Publisher: Introversion Software

If managing a farm isn't quite your style, maybe you'll want to try designing a prison instead. Watch over hundreds of prisoners as you set everything up, from sleeping quarters to official offices, making sure nothing goes wrong, and everyone is safe.
Of course, if a touch of Schadenfreude tickles your fancy, you can make sure everything goes wrong and nothing is safe. Up to you, really.
14. This War of Mine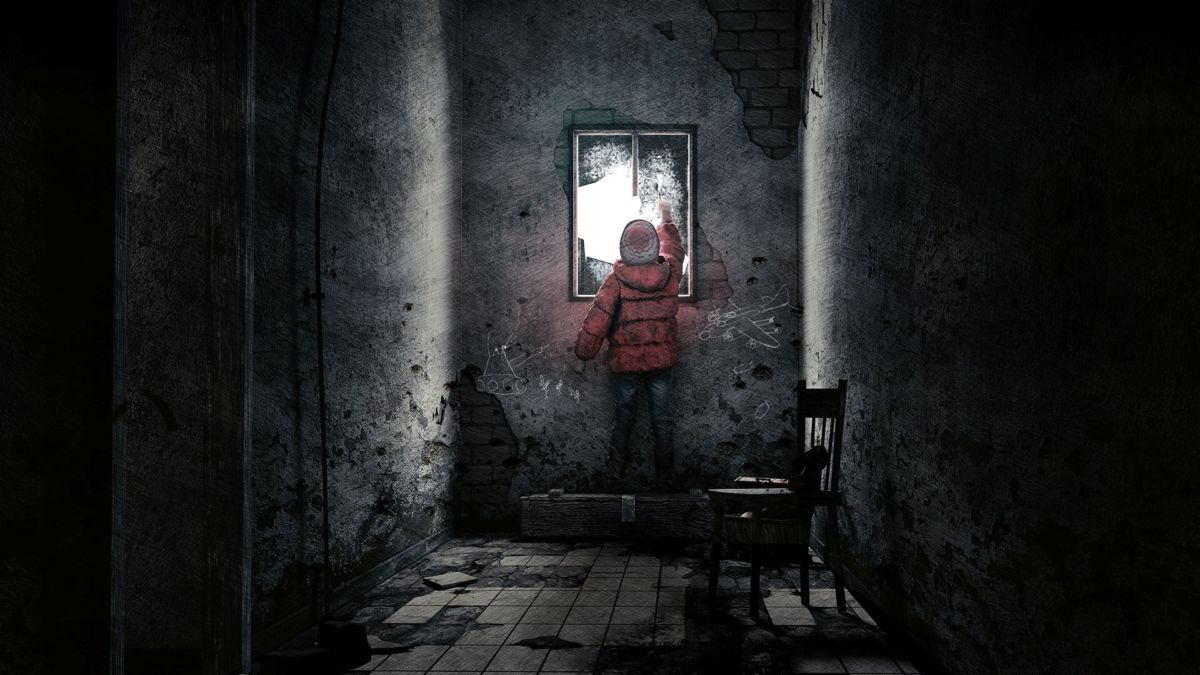 Specs: Intel Core 2 Duo 2.4, Geforce 9600 GS, 2GB RAM
Developer: 11 bit studios
Publisher: 11 bit studios

This War of Mine is one of the most devastating war games you'll be able to find. Instead of controlling soldiers who trudge from frontier to frontier, you control the civilians struggling in the midst of it all, searching for food, medicine, and safety.
You control these survivors and manage the shelter they live in, making decisions that can utterly destroy you, hoping that you won't lose anyone. From the design to the story, this whole game is designed to tear your heart to shreds.
15. Bastion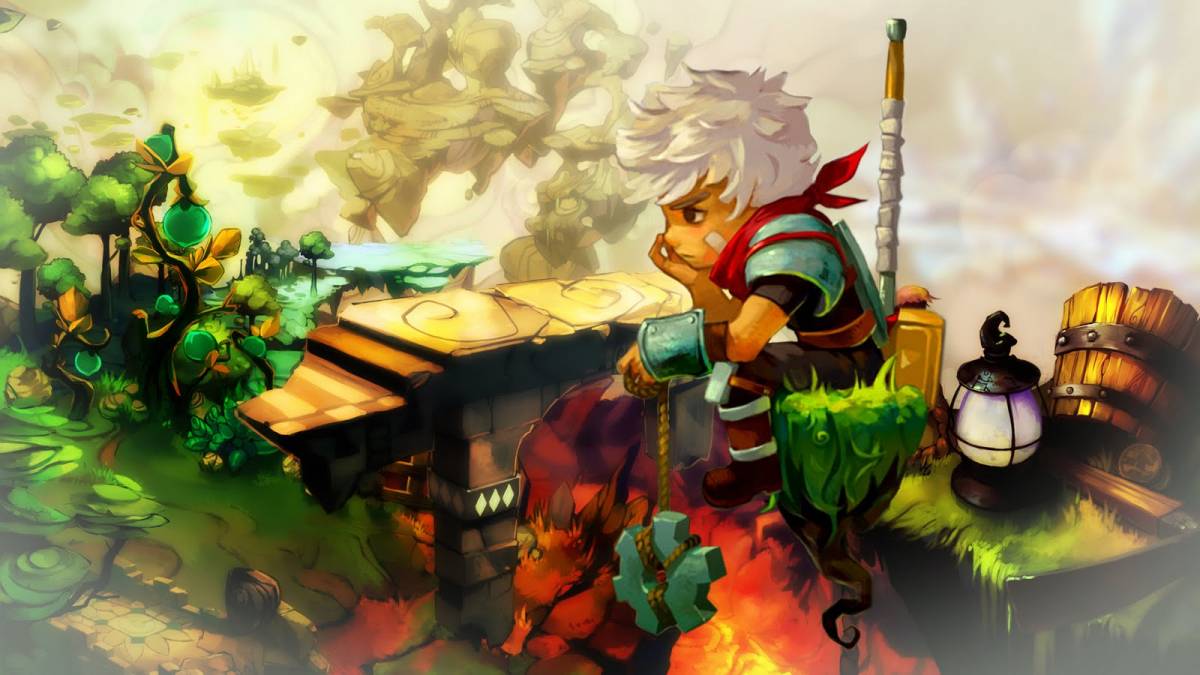 Specs: 1.7 GHz Dual Core, 2GB RAM
Developer: Supergiant Games
Publisher: Warner Bros. Interactive Entertainment

An utterly beautiful isometric action-RPG, Bastion has you discover a destroyed world after the Calamity.
You tread through hand-painted setpieces with a narrator that reacts to how you play the game, fighting every monster that dares to get in your way. There are several unique upgradeable weapons, too; you can choose what you want to use as you discover 6 powerful Bastion structures.
16. Evoland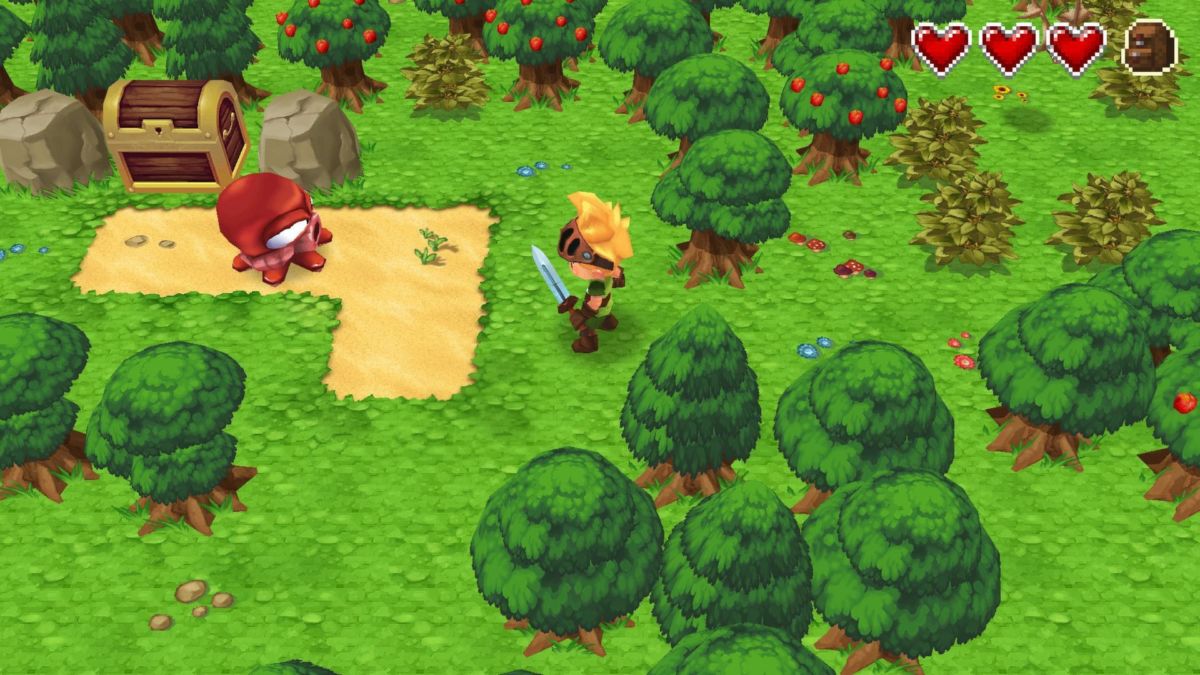 Specs: 1.7 GHz single-core, 1 GB RAM
Developer: Shiro Games
Publisher: Shiro Games

Evoland takes you through the history of gaming by changing the game as you play. Not only do you have upgrades for your character, but the whole world itself changes when you find upgrades that revamp the game's visuals.
As you start in a colourless, 2D world, you find yourself with more and more vibrant colours, with more texture, and suddenly, more dimensions. Any fans of action-adventure classics will instantly fall in love with this one.
17. Salt and Sanctuary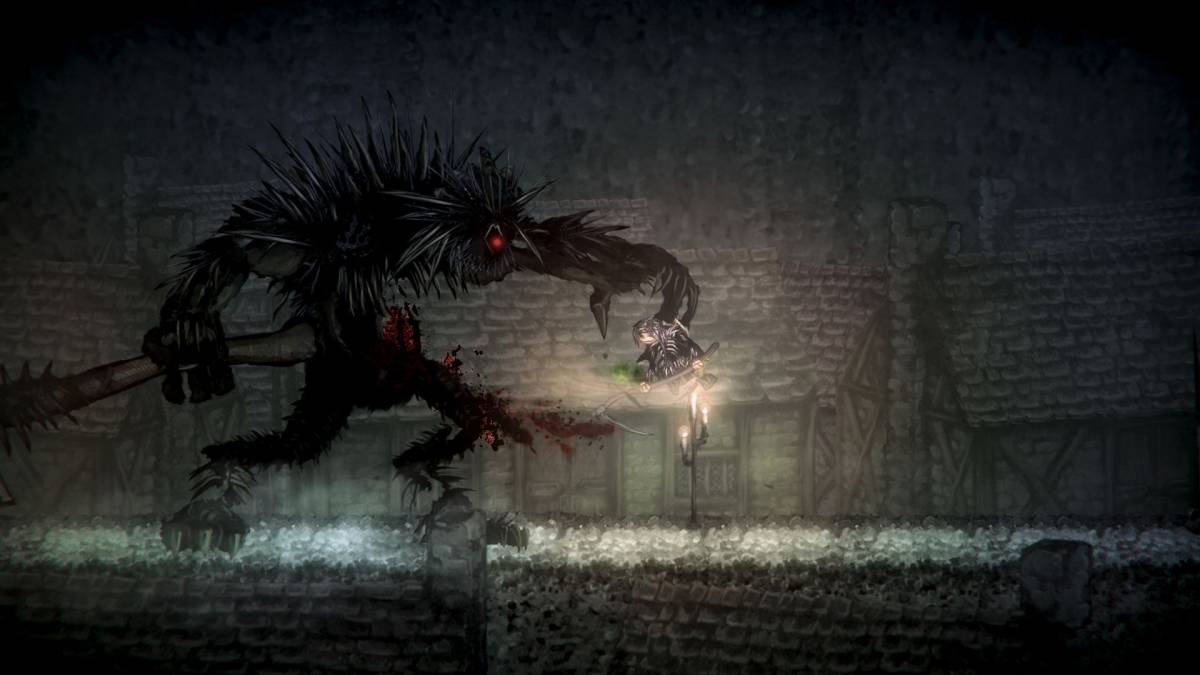 Specs: Intel Core 2 Duo 2.8 GHz, 1 GB RAM
Developer: Ska Studios
Publisher: Ska Studios

In a land where the very wind spins tales of mystery, Salt and Sanctuary has you fend off the beings that stalk its darkest depths.
Face brutal traps and monstrous creatures while you try to survive a mysterious island where is all is not where it seems. There are more than 20 bosses to face and a system that lets you equip your character for your prefered playstyle. If you like a challenge, this is your game.
18. Kentucky Route Zero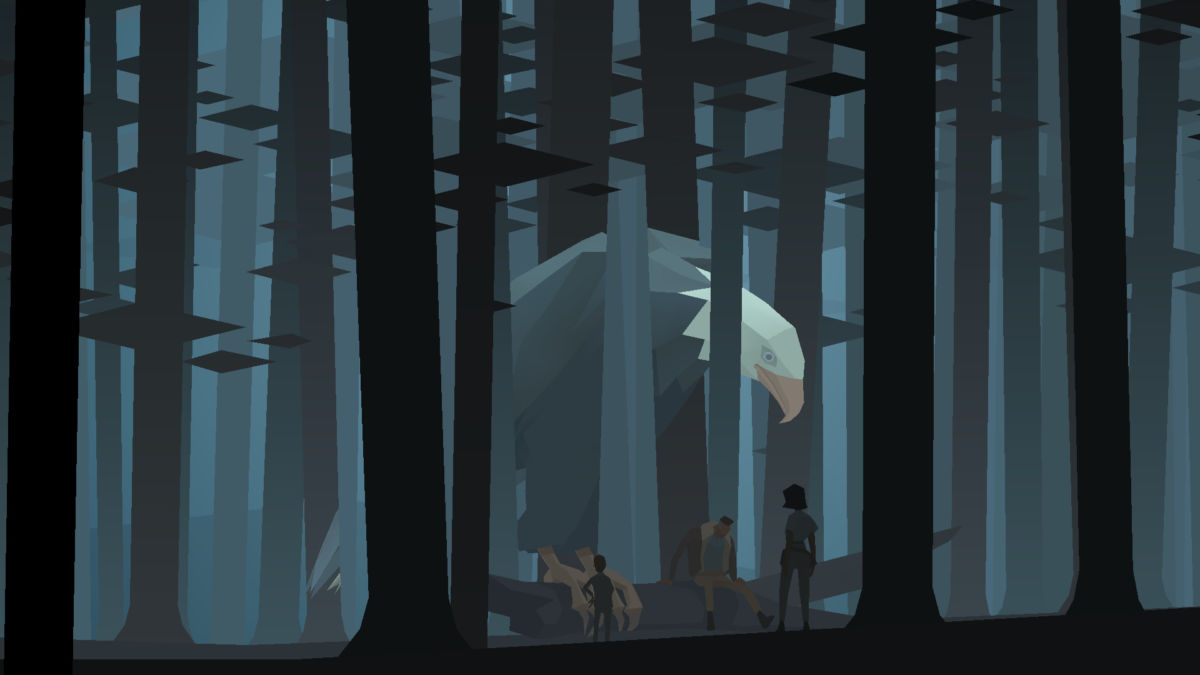 Specs: 1 GHz, 523 MB RAM
Developer: Cardboard Computer
Publisher: Cardboard Computer

The first act of Kentucky Route Zero released in 2013 and the game had been in constant development since then, releasing a new act after a certain period of time. The final act was released early in 2020, and the poignant story finally came to a close.
The point and click game is much more of a sombre experience based on dialogue and other interactions with characters than traditional puzzles or action. Still, its mysteries and oddities will delight you as much as they make you think.
19. Owlboy
Specs: Dual Core, 1 GB RAM
Developer: D-Pad Studio
Publisher: D-Pad Studio

If you're looking for a platforming adventure game that is serious while still having a fairly constant "aww" factor, look no further.
You play the mute owl Otus as he faces all sorts of monsters with his friends. Watch the story unfold as you travel through dungeons, fight nasty sky pirates, and roam the skies. Owlboy is a beautiful experience from start to finish.
20. Celeste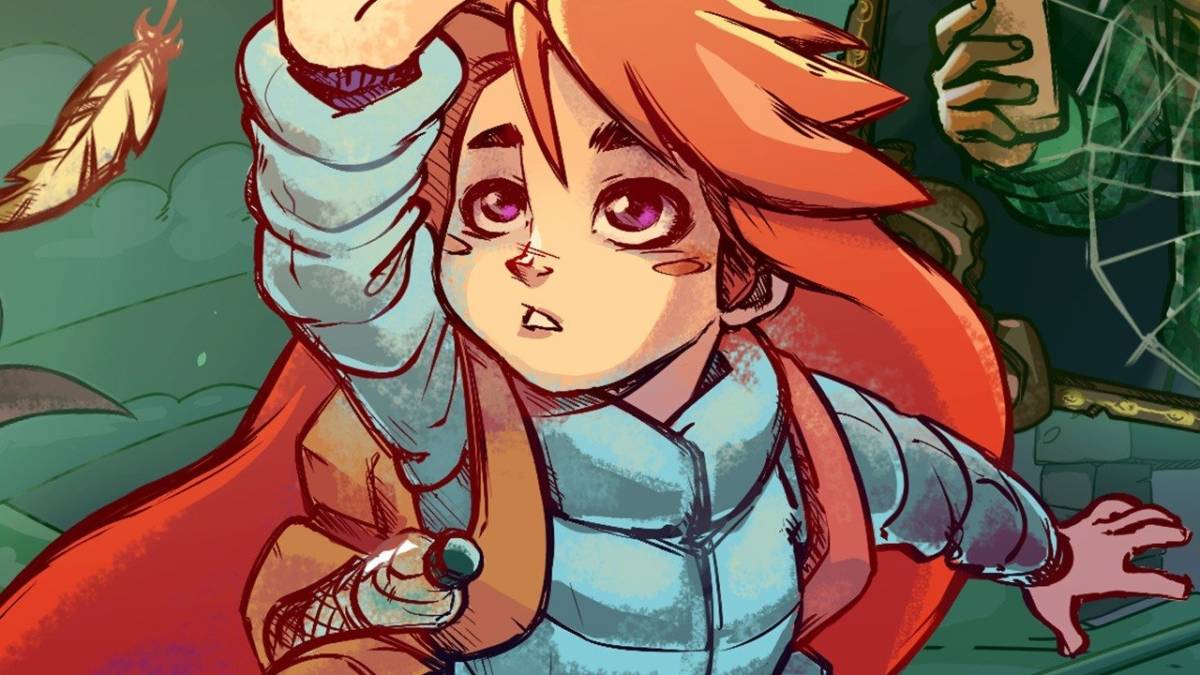 Specs: Intel Core i3 M380, Intel HD 4000, 2 GB RAM
Developer: Matt Makes Games Inc.
Publisher: Matt Makes Games Inc.

In Celeste, you play as Madeline who is climbing up Celeste Mountain. Although the gameplay is a simply designed yet difficult 2D platformer, the game isn't made to make you want to give up like in other difficult games — it's meant to do the opposite.
As you climb up Celeste Mountain, the villain you face is a dark reflection of your character, called "Part of Madeline", and Madeline faces her own anxiety and depression as obstacles. Celeste wants you to keep going. You can do this.
READ NEXT: The Best Indie Games of 2018
21. SUPERHOT
Specs: Intel Core 2 Quad Q6600 2.40GHz, GeForce GTX 650, 4GB RAM
Developer: SUPERHOT Team
Publisher: SUPERHOT Team

SUPER. HOT. SUPER. HOT. What more is there to say about SUPERHOT except that time moves only when you do? As you play the fictional game SUPERHOT.exe inside the real game SUPERHOT, you soon find that not everything is as it seems.
You follow every order the the booming voice gives you, and you kill the bright red low-poly people in a world where everything is colourless except the weapons and the enemies. How much of it is really just a game?
22. Pillars of Eternity
Specs: Intel Core i3-2100T 2.50GHz, ATI Radeon HD 4850, 4 GB RAM
Developer: Obsidian Entertainment
Publisher: Paradox Interactive

Fans of classic RPGs will love Pillars of Eternity, the spiritual successor to Baldur's Gate. Choose one of six playable races and one of eleven unique classes as you travel through the world Eora, where souls are measurable, and the basis for magic. You are a Watcher, an individual who can read people's souls, and have been Awakened, giving you memories from your past lives. As this slowly begins to drive you insane, will you track down the cultists that cursed you in this way? Who will you meet along the way?
23. Batman: Arkham Asylum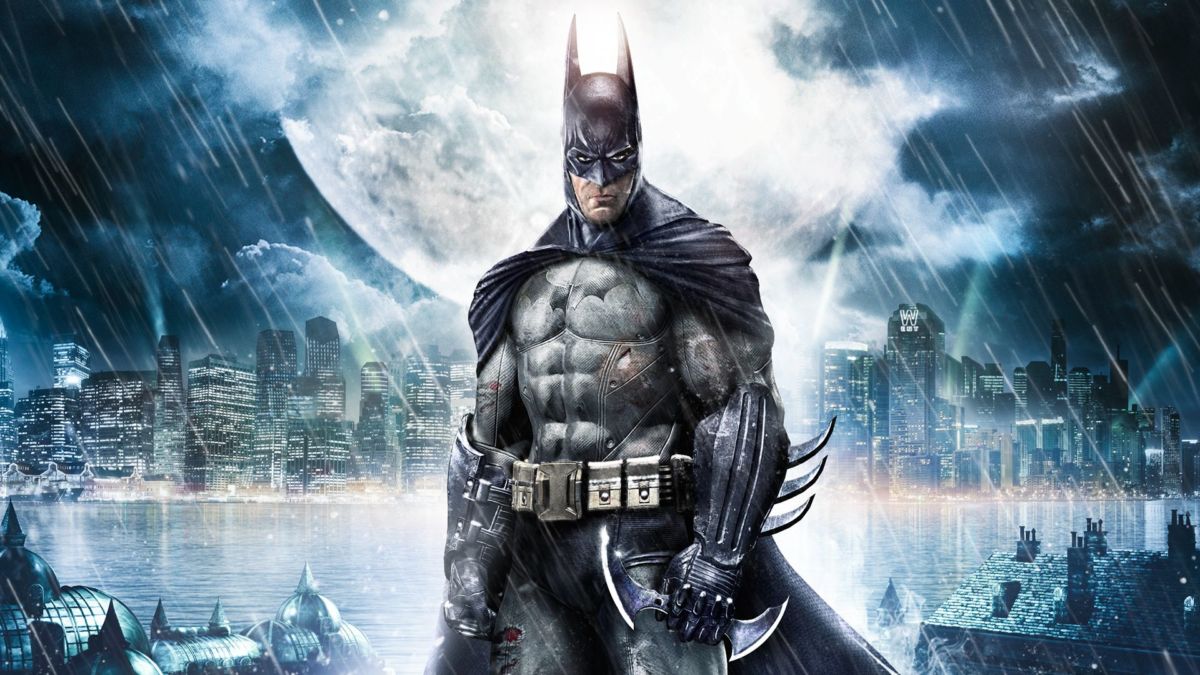 Specs: 3GHz Dual Core, PCI Express SM3 NVidia 6600, 2GB RAM (1GB on XP)
Developer: Rocksteady Studios
Publisher: Warner Bros. Interactive Entertainment

Batman: Arkham Asylum was probably the first great DC video game. Before this, Marvel had largely dominated with Spider-Man and Ultimate Alliance, but when the Arkham series released, the tables turned. Batman: Arkham Asylum is where it all started, and taking place mostly inside the asylum with a largely linear story, it doesn't require too much of your computer.
This third person action-adventure game has you stalking the villains who have taken control of Arkham Asylum, attempting to trap you inside. Although some situations will have you fighting groups of villains others will require you to be stealthy. Make it out alive or Gotham will pay the price.
24. The Binding of Isaac
Specs: 2.5 GHz, 1GB RAM
Developer: Edmund McMillen and Florian Himsl
Publisher: Edmund McMillen

The Binding of Isaac is very loosely based on the biblical story, if you know it. In the game, you control Isaac; his mother has just been commanded by God to sacrifice her son. As you flee to the basement that is crawling with monsters, the roguelike adventure begins.
The game is built up similarly to The Legend of Zelda, except that the levels are procedurally generated. Shoot the enemies with your tears while occasionally lobbing bombs or picking up power-ups, and make your way through all 13 bosses in the basement.
25. Left 4 Dead 2
Specs: Pentium 4 3.0GHz, 2GB RAM
Developer: Valve
Publisher: Valve

Fans of zombie games and co-op shooters rejoice! Left 4 Dead 2 came out back when Valve still made games, and focuses on four survivors facing hordes of zombies. The game even has an artificial intelligence often called the Director that makes the game more dynamic; based on the situation each player is in and where they are, different things will appear, be it to help you or to hurt you. You can even play the game with up to three other people and slay zombies as a team.
26. Portal 2
Specs: 3.0 GHz P4, ATI Radeon X800, 2 GB RAM
Developer: Valve
Publisher: Valve

Portal 2 is an essential puzzle game for anyone who loves the genre. As you control Chell travelling through Aperture Science (following GLaDOS's orders once again), you meet Wheatley, the AI, and hope that maybe this time you can escape. As usual, everything goes wrong, and you're flung into the pits of the laboratories, where the ramblings of Cave Johnson — the deceased owner of Aperture — accompany you from experiment to experiment. For science.
Enjoyed our list of the best modern PC games you don't need NASA equipment for? Be sure to check out or thoughts on the PC's crazy amount of launchers or how to snag yourself some cheap consoles games on PS4 or Xbox One.
Some of the coverage you find on Cultured Vultures contains affiliate links, which provide us with small commissions based on purchases made from visiting our site. We cover gaming news, movie reviews, wrestling and much more.