One of the many benefits of Xbox Game Pass is that it offers all of Microsoft's first-party titles and many popular third-party AAA games in one convenient package. However, it also gives players the chance to try some of the smaller and sometimes overlooked indie gems that have been blessing the gaming industry.
These titles ooze creativity and charm and it's what helps to set them apart from their better-funded peers. If you have always thought you wanted to explore some of the indie darlings gracing the scene, now's your chance with Game Pass. These are the best indie games on Xbox Game Pass for PC, Xbox One, and Xbox Series X & S.
The Best Indie Games On Xbox Game Pass
15. Limbo
Developer: Playdead
Publisher: Playdead
One of the most famous indie games of Microsoft's "Summer of Arcade," Limbo is still worth playing all of these years later due to its simplicity and excellent art direction.
You play as a nameless boy as he tries to traverse a terrifying wilderness filled with shadowy monsters. Limbo can be a bit of a shock to new players as the nameless boy can suffer some gruesome deaths if the player isn't prepared for what the world is about to throw at them.
While the world isn't scary (unless you suffer from arachnophobia), the boy's lack of agency in the world and the dark atmosphere of the game combined with the ominous backdrops and beings is enough to make the hairs on your neck stand up at times.
14. Nobody Saves the World
Developer: Drinkbox Studios
Publisher: Drinkbox Studios
Nobody Saves the World is a top-down dungeon crawler RPG that has you playing as Nobody – a sickly young man who is tasked with saving the world using a magic wand. The magic wand allows Nobody to transform into new forms such as a knight, horse, muscle man, a ranger, and more.
Each form has its own abilities that you unlock as you progress and these abilities can even be mixed and matched with other forms in the game so that you have complete control over how you'd like to use the powers in the game.
You'll need this level of freedom because the game will get difficult and test your proficiency with the various forms. If you're looking for a quirky adventure game with unique mechanics, Nobody Saves the World might be the right pick.
13. Superliminal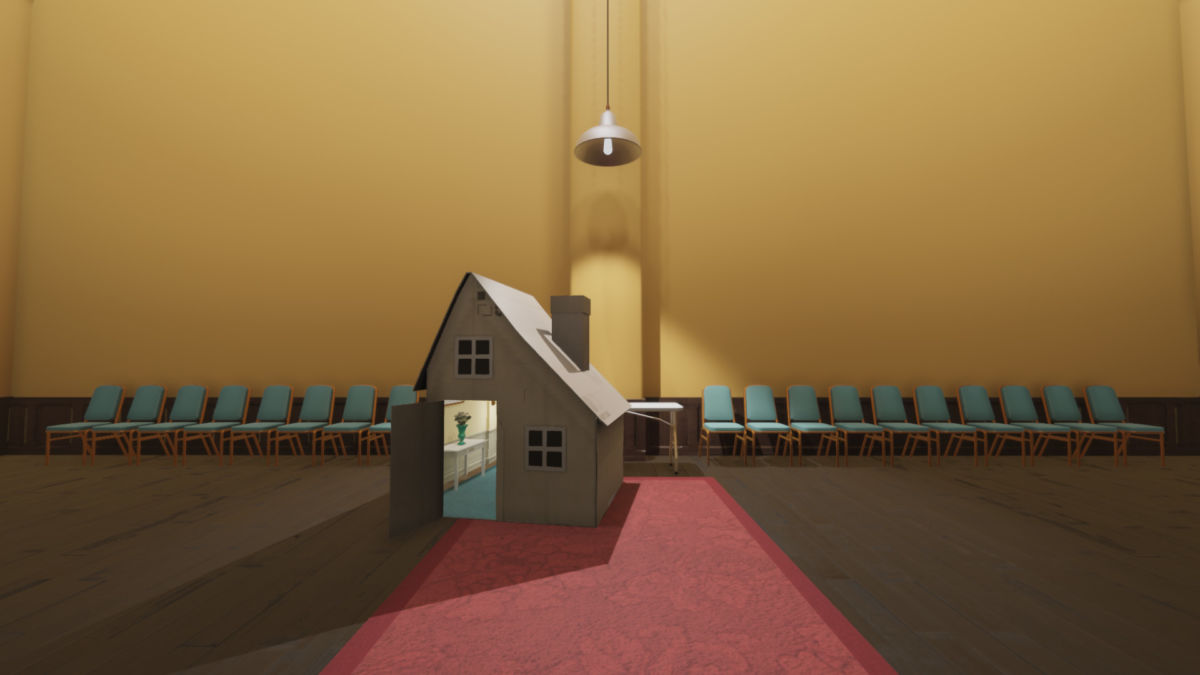 Developer: Pillow Castle
Publisher: Pillow Castle
Superliminal is a first-person puzzle game reminiscent of games such as Portal and The Witness. Much like The Stanley Parable, Superliminal plays with the player's expectations but chooses to focus on perspective illusions to carry the gameplay elements.
The big gameplay hook in Superliminal is that you solve puzzles by using forced perspective. For example, you pick up a tiny chess piece but hold it up next to an object in the distance and the chess piece will be a similar size when you let it go. This resizing mechanic forces you to play with all the objects in the world as you try to find the right tool for the job.
Superliminal can be a quick, mind-bending romp since you could hypothetically complete it in a single sitting. However, what it lacks in longevity, it makes up for in memorability as you'll think back to your time in Superliminal fondly months after you've completed it.
12. Lake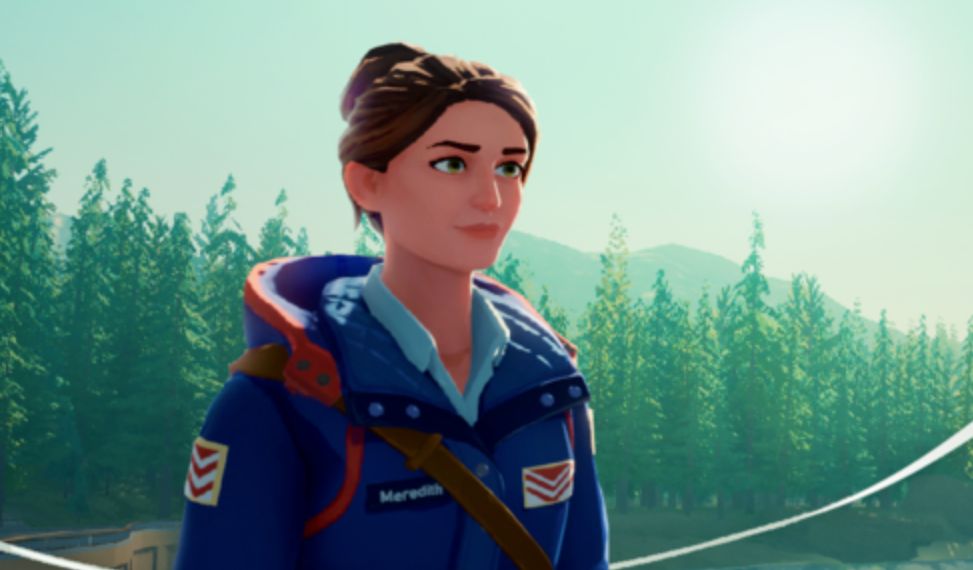 Developer: Gamious
Publisher: Whitehorn Games
If difficulty isn't your thing, Lake offers a serene reflection of returning home after years of being away and reconnecting with the people and places that helped to shape your early identity. You play as Meredith Weiss as she housesits for her parents and looks after her dad's mail route.
The mail route is Meredith's excuse to drive around town, meet old friends and make new ones, and reminisce on how much things have changed and stayed the same since she left all those years ago.
It's a joy to explore some of the interior environments as they're filled with little details that help to flesh out the town and the people that live there. It's a beautiful game of reconsidering priorities and remembering your own roots.
11. Bug Fables: The Everlasting Sapling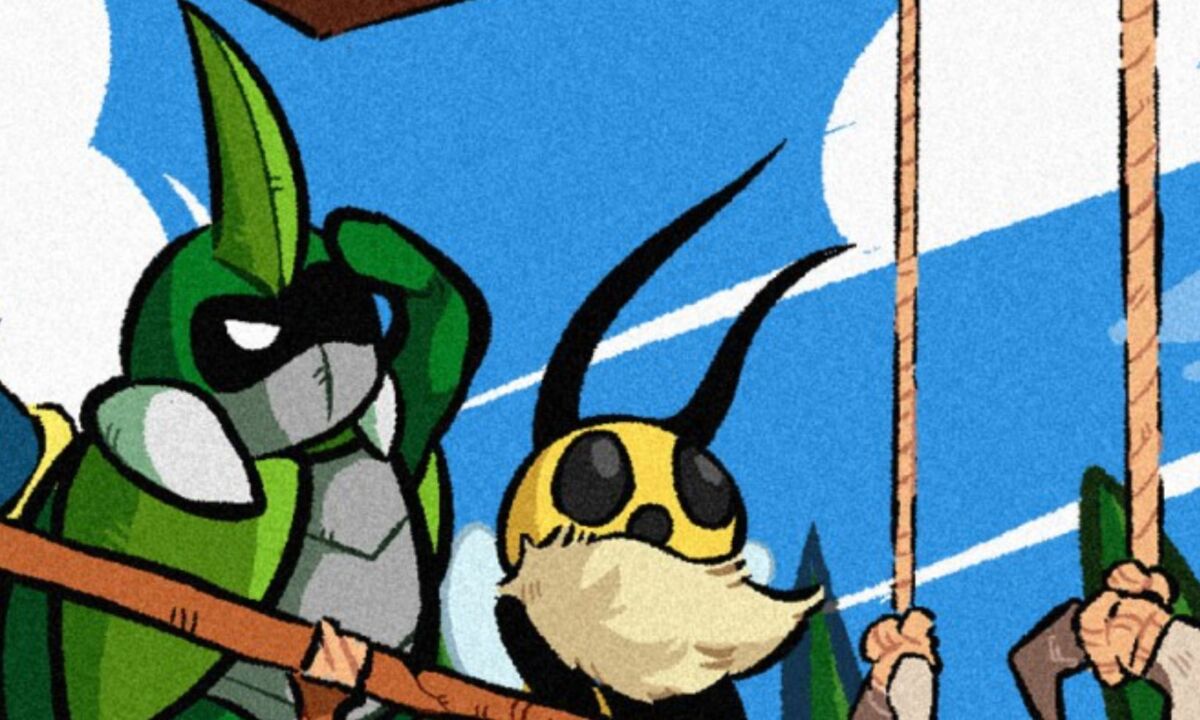 Developer: Moonsprout Games
Publisher: DANGEN Entertainment
Bug Fables is a turn-based RPG that gives legendary franchises such as Paper Mario a run for their money. Even some of the aesthetic choices are similar to the Paper Mario franchise as the characters all appear to be made out of 2D material in a world that's set like a diorama.
You play as a trio of bugs (Vi, Kabbu, and Leif) and each has their own special ability that allows them to traverse the world. For instance, Vi can use her boomerang to hit enemies and switches to progress through the world. But no RPG is complete without a cast of colorful characters and Bug Fables has plenty of charming little bugs to meet during your journey.
The combat is turn-based action and the trio vary their combat abilities are also specialized which makes it important to know when to use which member of the team in order to succeed. If you were hoping to scratch your RPG itch, Bug Fables will hit the spot.
10. Dead Cells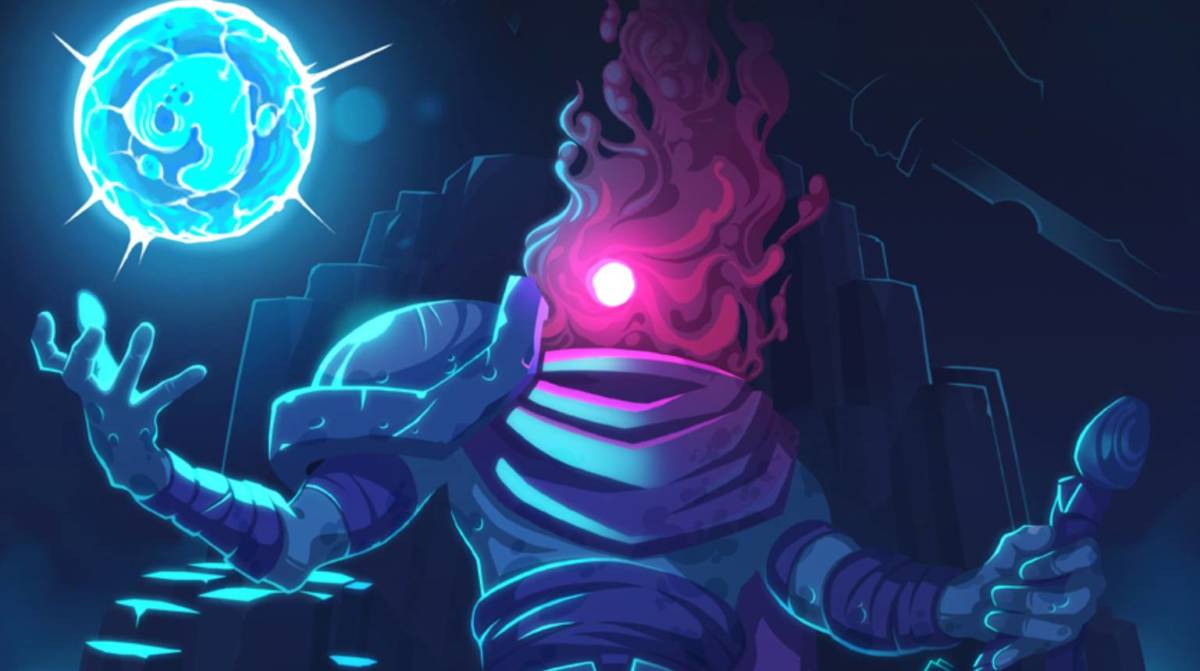 Developer: Motion Twin
Publisher: Motion Twin
One of the best roguelikes of the past decade is also one of the best indie games on Game Pass. You play as the Prisoner as they make their way through elaborate 2D dungeons on their way to challenge the current monarch.
Each run through Dead Cells is randomly generated with different exits leading to different branches of the world. Though you may die and restart at the beginning, restarts rarely feel like a complete loss as you collect treasure and new abilities which can help you out in future runs.
However, don't think you can simply get through this title by failing upwards alone. You need to learn how to fight properly with the tools available and figure out how to overcome the ruthless bosses that you'll meet along the way. Dead Cells is overflowing with content and is still receiving updates with new areas to explore, weapons, and more. Remember: don't give up when the going gets tough – keep persevering.
9. Human Fall Flat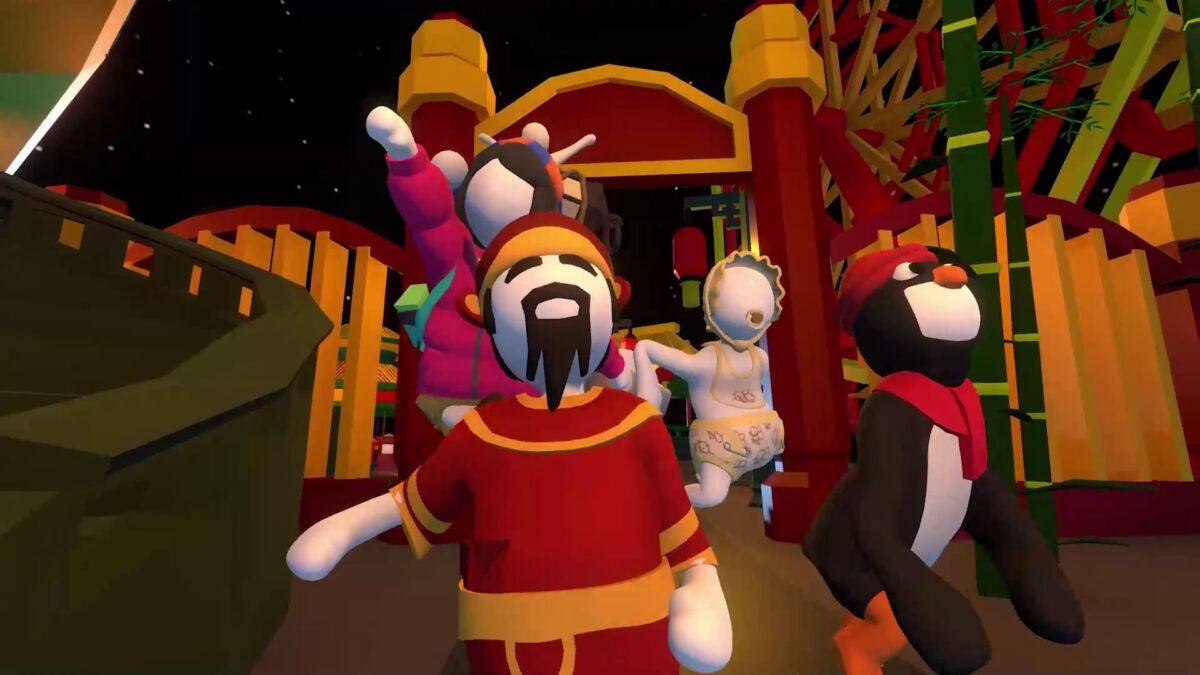 Developer: No Brakes Games, Codeglue
Publisher: Curve Games, 505 Games
Sometimes you just want something a little laid back to play and Human Fall Flat is one of the best games on Game Pass (and one of the goofiest), especially with a few friends. You play as a character who struggles to walk in a straight line and must traverse increasingly treacherous environments using your wits and whatever objects might be laying around.
One moment you're swinging from a rope trying to reach the far side of a canyon and the next you're operating heavy machinery to get through a wall.
The absurd physics and collision between characters can create some hilariously frustrating scenarios but it's all in good fun. Plus, the game is still receiving updates with new maps to explore and wreak havoc in, so you'll have content to play for a while to come. So grab a few friends and try not to throttle one another as you work through Human Fall Flat.
8. Slime Rancher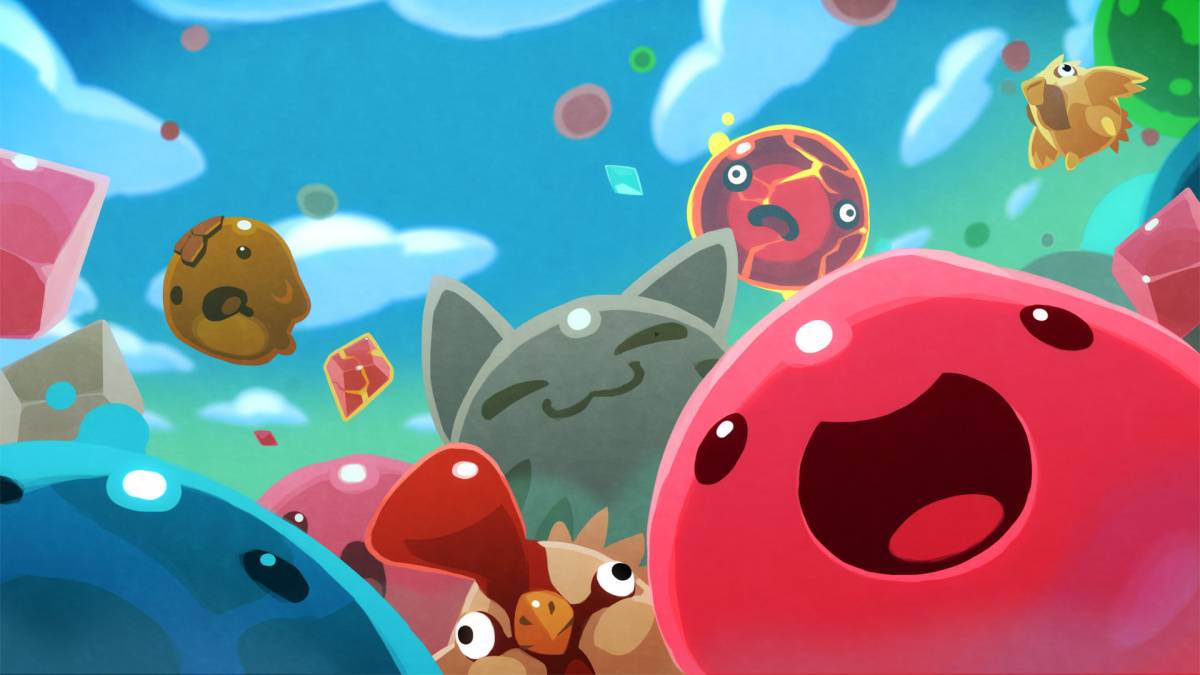 Developer: Monomi Park
Publisher: Monomi Park
Another fantastic game for those that like to enter a state of zen while they game, Slime Rancher allows us all to live out our greatest fantasy of caring for our very own ranch but with slime. Your slimes are your livelihood so caring for them and expanding your ranch are major priorities.
The world is fairly big and you'll be discovering a nice variety of slimes and enemies as you progress through your ranching career. Much like Viva Pinata, each slime has its own specific diet and will excrete its own unique "plort" (the game's currency effectively) as you feed them.
See these little slimeballs are more than just cute faces, they're moneymakers. It's easy to fall down the rabbit hole with this one as a one-hour play session turns into 12 and your real pets begin to feel a tad neglected. You might need to give your furry friends a heads up if you decide to dive into the upcoming Slime Rancher 2.
7. Mighty Goose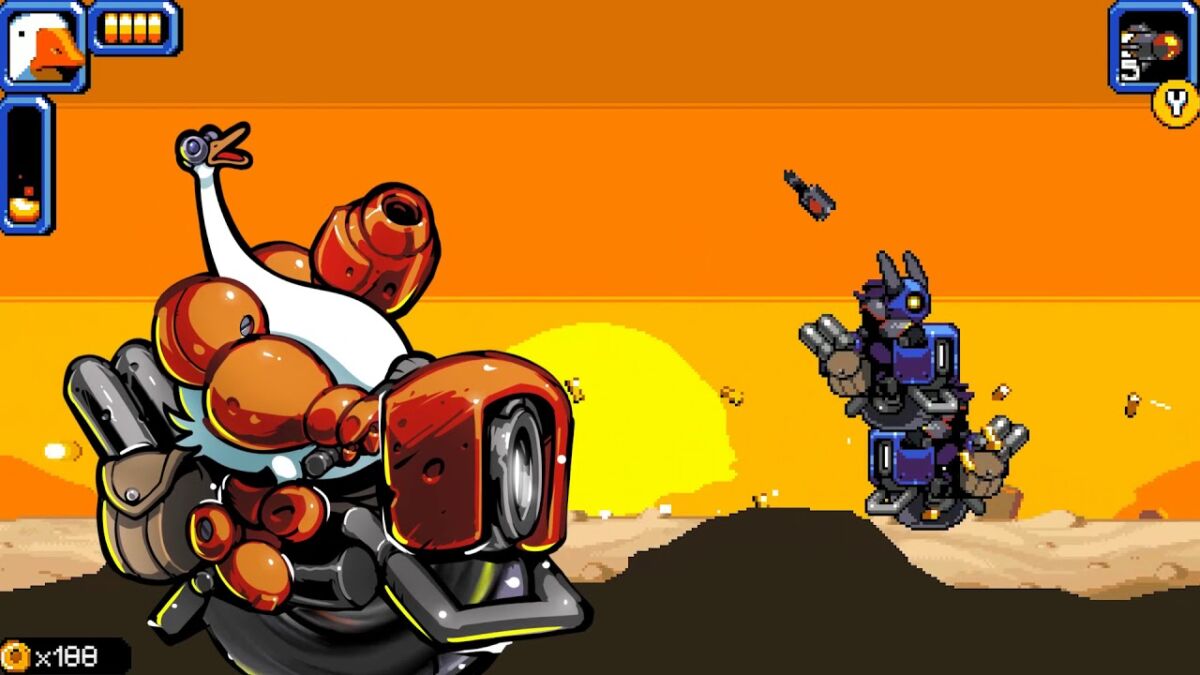 Developer: Blastmode, MP2 Games
Publisher: Playism
Mighty Goose is a run and gun shooter (not to be confused with Untitled Goose Game) that was inspired by many of the classic 2D shooters such as Metal Slug.
Mighty Goose doesn't take itself too seriously as you play as a very mighty goose who has a mighty "honk" as a special ability. Other characters like Normal Duck make an appearance to assist Mighty in his robot slaying adventure.
The game starts out slow enough but it'll pick up quickly, so be prepared to face massive walls of bullets and enemies while you try to waddle Mighty Goose around avoiding the hazards. Mighty Goose can find different pickup upgrades such as a shotgun, machine gun, and lock-on missiles – all of which can turn the tide of a battle in seconds. Mighty Goose will have you sweaty after every level, so make sure you wipe down the controller.
6. Sable
Developer: Shedworks
Publisher: Raw Fury
If you're looking for a game that's chill and focuses on exploration in a sci-fi setting, then Sable might be the perfect game for you.
You play as Sable as she enters her tribe's traditional rite-of-passage to discover herself and her purpose in the wider world. Sable is gifted her glider and she is free to go discover who she is by talking to other tribes, uncovering the secrets of local phenomena, and completing quests for people.
While you could retrieve your first mask and return to your tribe to perform the final Mask Ceremony relatively quickly, Sable is about the journey and experiencing everything that the desert has to offer. Simply riding into the sunset with dust kicking up behind your glider is part of the overall theme of this game. It's all about enjoying the little moments.
5. Genesis Noir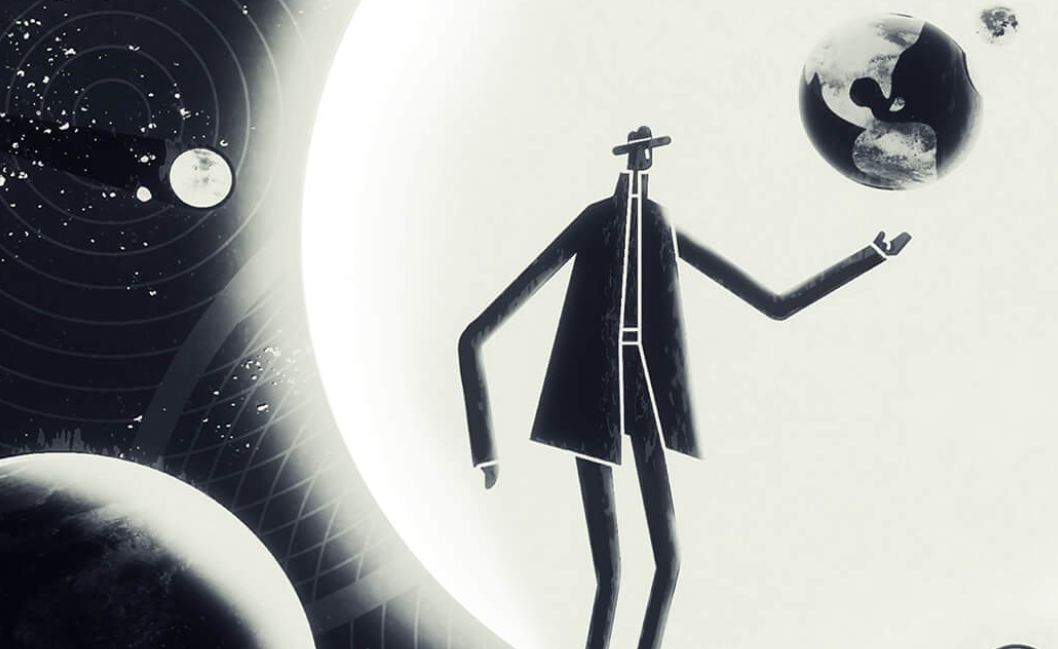 Developer: Feral Cat Den
Publisher: Fellow Traveller
If you're someone who is interested in mind-bending stories, beautiful aesthetics, or just have a fascination with the gritty world of '40s noir, Genesis Noir might be the perfect weekend mystery. Genesis Noir is a point-and-click adventure that follows No Man as he investigates "the Big Bang" to save a woman he loves while learning the rippling influence the Big Bang had across the universe.
No Man's adventure will take him to the dawn of human civilization where he gets to watch their evolution – putting his own life into perspective. The world of Genesis Noir is one that you won't find anywhere else and is heavily inspired by Italo Calvino's Cosmicomics. You get the opportunity to play with the universe and its creation all to the backdrop of a noir tale that makes you question your every move.
4. Astroneer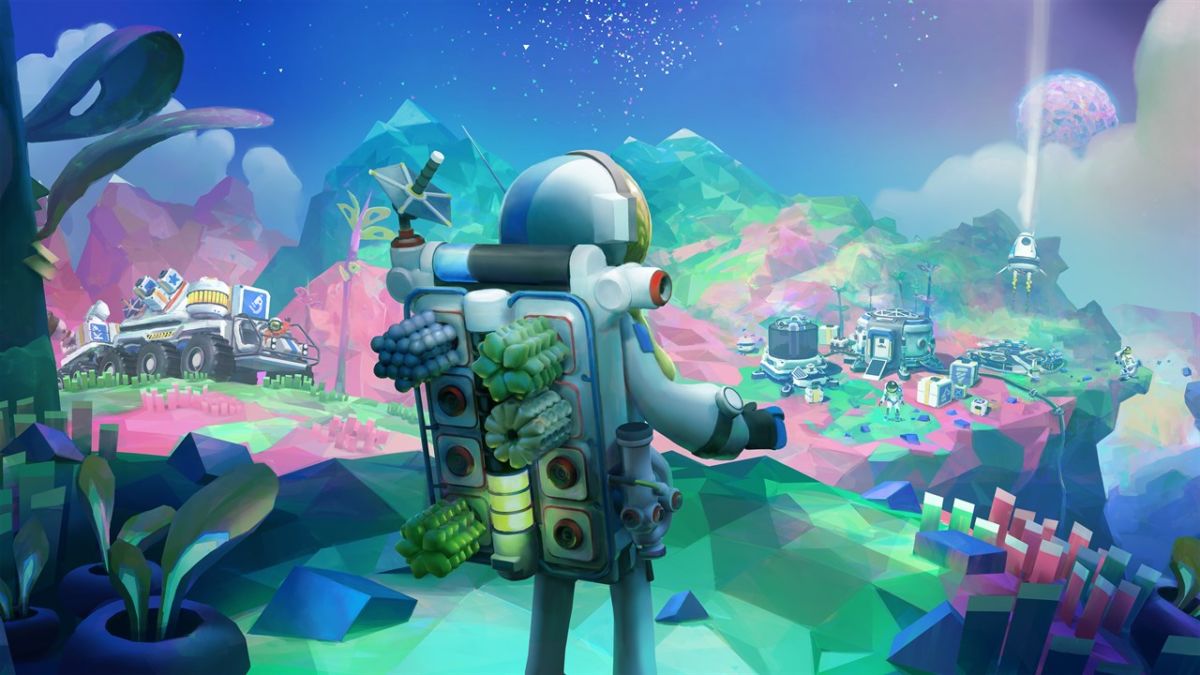 Developer: System Era Softworks
Publisher: Gearbox Publishing
Astroneer is a sandbox adventure game where you explore different planets to improve your survival and gain new gadgets to help further explore and manipulate the terrain on planets. It's a fairly low-key game as it focuses on resource collection and the thrill of new sights and sounds.
There are environmental hazards that will ensure that you're watching your step whenever you're in a new environment but you'll never have to prepare to fight enemies. This game is all about exploring these worlds using the resources that you're able to gather and prepare yourself.
While it's a laid-back game, it can still offer the occasional moment of tension that'll keep you from completely cruising through these alien environments.
3. Stardew Valley
Developer: ConcernedApe
Publisher: Chucklefish
What hasn't already been said about Stardew Valley? The game is the new poster child for farming/social sim games. The amount of content is just incompressible when you start as you can choose from several farms to tend, design harvests around seasons, explore caves, fish different bodies of water, become everyone's best friend in town, and so much more.
Stardew Valley came out in 2016 and it still has a thriving community of players that love to make aesthetically pleasing farms and mods to spice up the gameplay while still receiving the occasional official update.
If you haven't given Stardew Valley a try yet, consider this your final written notice that you owe it to yourself to spend a few seasons tending some turnips and fishing with Willy.
2. Hades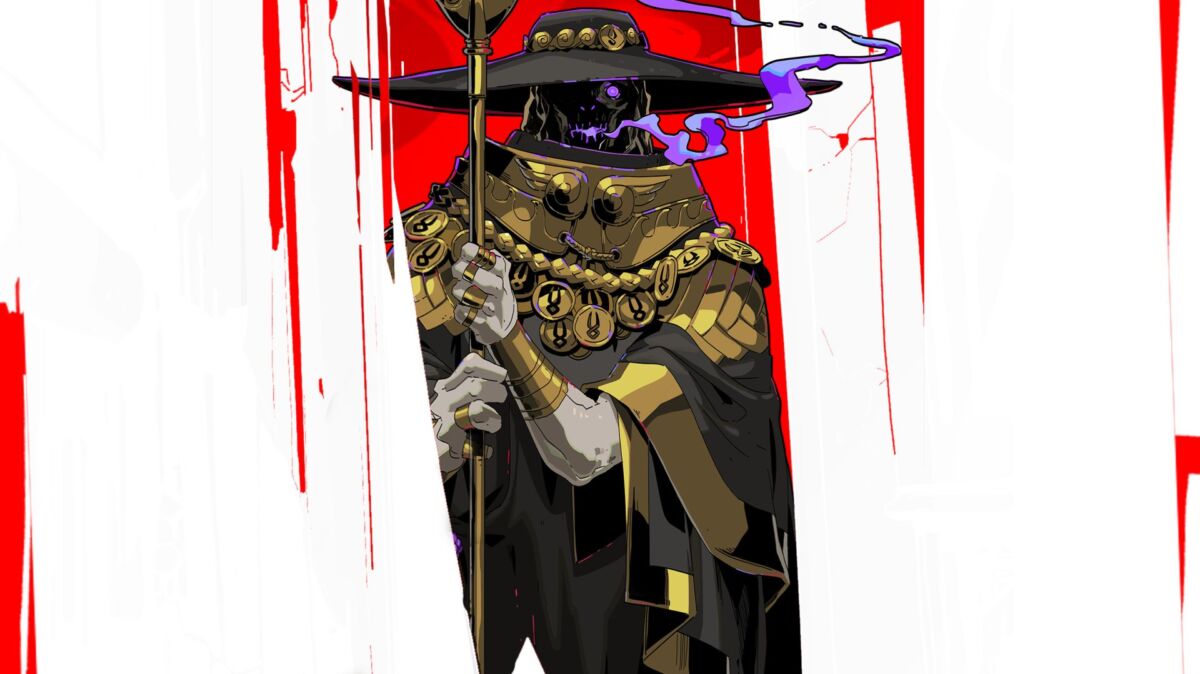 Developer: Supergiant Games
Publisher: Supergiant Games
Arguably the best roguelike in gaming is thankfully available for Game Pass subscribers. You play as Zagreus, son of Hades, as he tries to escape his birthplace in the Underworld so that he can track down his mother. However, Hades isn't keen on letting that happen and will send his hordes of undead and other mythically-famous foes at Zagreus to stop his progress.
Hades takes the tried and true elements of a roguelike and steps everything up to the next level. From the storytelling, characterization, and combat, each loop through the game not only feels fun but feels like you're constantly evolving in all of these categories. Everything you do feels like it builds from the previous runs so you never feel like you're wasting time and that makes the overall cohesion within the gameplay feel much more lived through compared to other roguelikes.
1. Hollow Knight
Developer: Team Cherry
Publisher: Team Cherry
The current gold standard in Metroidvanias is Team Cherry's Hollow Knight. You play as the little knight as he treks into Hallownest to uncover the secrets of its demise and ensure that the kingdom stays safe by confronting the Hollow Knight's cursed task.
The world of Hallownest is one of the most beautiful and melancholy worlds in gaming and you'll become very familiar with its winding passages as you wander around looking for anything that will give you a leg up on the kingdom's difficult enemies.
Hollow Knight will test your patience as you fight intense boss fights and learn how to navigate its world safely. You can't go wrong with this title and it's definitely the best indie game on Game Pass at the moment so be sure to give it a try.
READ NEXT: 10 Best FPS Games On Xbox Game Pass
Some of the coverage you find on Cultured Vultures contains affiliate links, which provide us with small commissions based on purchases made from visiting our site. We cover gaming news, movie reviews, wrestling and much more.