Horror has been part of the television/series landscape for a long time. However, while the first known depiction of a horror story within the medium can be traced back to roughly 1954, it would be a little while before true terror inhabited television on a regular basis. Shows like The Twilight Zone and Alfred Hitchcock were known for being a grab-bag of genres, but these shows proved in no uncertain terms that audiences were willing to be scared. Dark Shadows in 1966 would prove popular.
Horror hosts turned a generation of kids into monster movie fans, but by the 1970s original and genre-centric horror shows were truly starting to come into their own. As the years went on, horror shows found success on not only network TV, but perhaps more interestingly on cable channels like HBO, where things like violence and nudity were welcomed with open arms.
In the present, thanks to streaming, horror shows are absolutely everywhere. You can watch 90s classics like The X-Files as easily as you can check out new horror like Midnight Mass or Creepshow. We've gone through every service out there to bring you the best horror shows you can stream right now. If you need to disappear into some long-form storytelling for a while, you've come to the right place, so let's get to the ranking.
The Best Horror Shows On Streaming
16. Hammer House of Horror (1980)
Watch On: Tubi
The final TV series mounted by the famed Hammer Studios, House of Horror consists of thirteen episodes that aired on ITV in 1980. Even if you don't know a lot about Hammer, the studio that produced dozens of horror movie hits featuring actors like Christopher Lee, Peter Cushing, and Hazel Court, you're probably going to enjoy these well-made, well-acted, and more often than not memorable horror stories.
Featuring a different 50ish-minute per episode, Hammer House of Horror showcases a penchant for dark humor that can be found in many of the shows covered here. This element, combined with dark stories that featured surgery nightmares, sinister Nazis (a creeping turn from Hammer legend Peter Cushing), haunted houses, and more.
Hammer House of Horror doesn't have too many connections to its prime in the 1950s and 60s, but there's a lot of atmospheric, nicely-written and staged fun to be had here. It's also a chance to see actors like Pierce Brosnan and Brian Cox in their formative years.
15. Are You Afraid of the Dark? (1990-)
Watch On: Paramount Plus
Kids programming could get plenty scary before 1990 and the debut of Are You Afraid of the Dark? What set the show apart, drawing a huge and very receptive audience, was its willingness to get as scary as possible within the boundaries of child-friendly television. The results are seven seasons of an anthology horror series built on the simple premise of some friends getting together to tell scary stories around a campfire.
What's impressive about the show in the present is that more often than not, it's still a very well-made and quite affecting collection of ultra-short horror stories. The show established early on that anything was game for the Midnight Society, with their stories featuring vampires, ghosts, spooky toys, demons, malevolent comic books, evil scarecrows, depraved dollmakers, and just about anything else you can imagine.
This creative, enduring classic has been revived twice, and you can even watch several episodes of the original for free on YouTube.
14. The Walking Dead (2010-2022)
Watch On: AMC
It doesn't seem likely that anyone expected The Walking Dead, when its Frank Darabont-directed first episode premiered on October 31st 2010, to run for an extraordinary eleven seasons. Yet here we are, seemingly miles from the show's original basic premise, based on a comic book series by Robert Kirkman, about a man (Andrew Lincoln) who wakes up from a coma after the zombie apocalypse has begun. If you're new to this show, you're going to have to start way back at the beginning.
The Walking Dead has never stopped featuring hordes of the undead, but the characters and stories have expanded dramatically over the years. There are now dozens of major characters, several spinoffs, and arguably enough plot to justify all of this existing in the first place.
The Walking Dead has its share of critics, but it's also often celebrated as one of the best horror shows for using zombies effectively, and by building serious suspense around the peril faced by characters viewers have come to care for very deeply.
13. Stranger Things (2016-)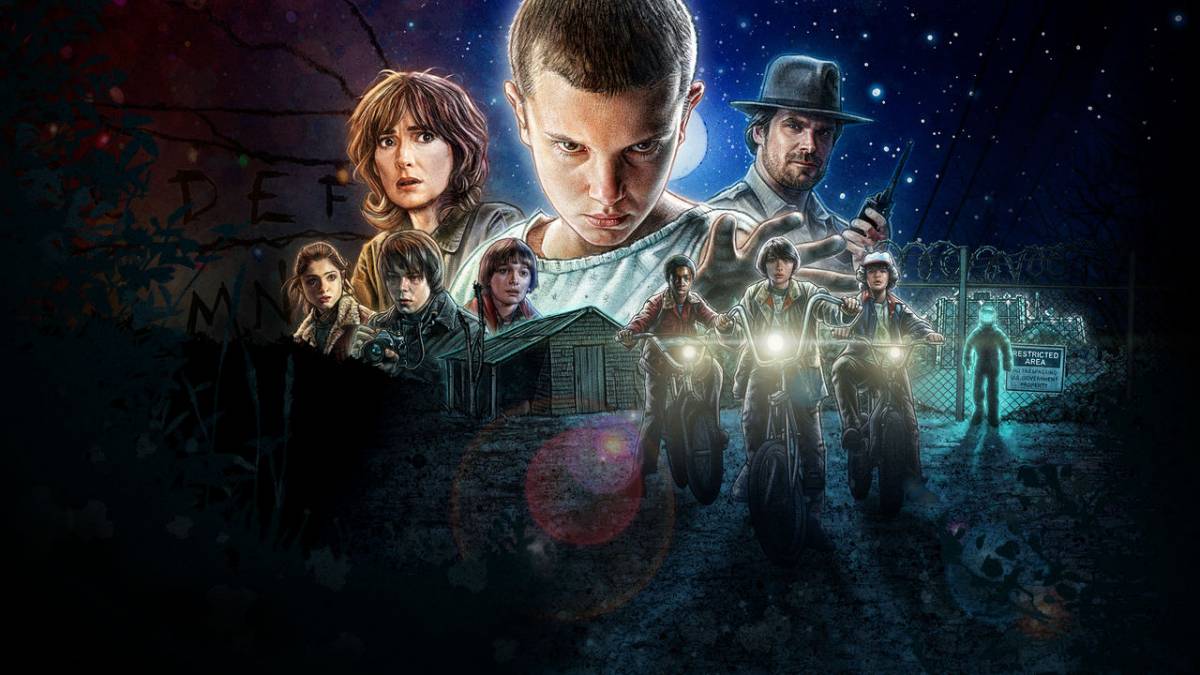 Watch On: Netflix
Combining an exceptional cast and enthusiastic world-building with high concept visuals and a deep love of all things 80s, Stranger Things was a surprise hit for Netflix in 2016.
The show quickly moved beyond being simply popular with regular users of the streaming site and has grown over the past few years into something that can be legitimately considered a cultural phenomenon in the present. You can look at all of the reasons mentioned, but there seems to be something else behind the success of this series that can't quite be defined.
Stranger Things sometimes narratively bites off more than it can chew, and the depth of this show's larger plot and ongoing treatment of its characters may divide opinion. Even with all of this in mind, it's difficult not to admire the show for giving horror the big budget treatment, and for generally sticking to a format that functions as an effective grab bag of tricks and tributes.
12. Kolchak: The Night Stalker (1974-1975)
Watch On: NBC
An extremely entertaining and amiable predecessor to The X-Files, Kolchak: The Night Stalker is one of the earliest pure horror shows to also feature a single ongoing narrative, as opposed to the anthology format many series opted for in this era. It didn't last very long, but what we do have, beginning with an excellent 1972 TV movie, is well worth a look for those looking for something new.
Kolchak: The Night Stalker used the monster-of-the-week formula to great effect, with relentless investigative reporter Carl Kolchak (an all-time-great performance by Darren McGavin) searching out stories of the strange and supernatural. The 20 episodes that make up this cult classic exploit this premise to perfection, with McGavin's grounded and grouchy Kolchak a perfect candidate to peer into the unknown and report back what he's discovered.
Mummies, ghostly serial killers, rampaging robots, demons, and crazed cults make up a few of his sometimes ridiculous, but never boring adventures.
11. American Horror Story (2011-)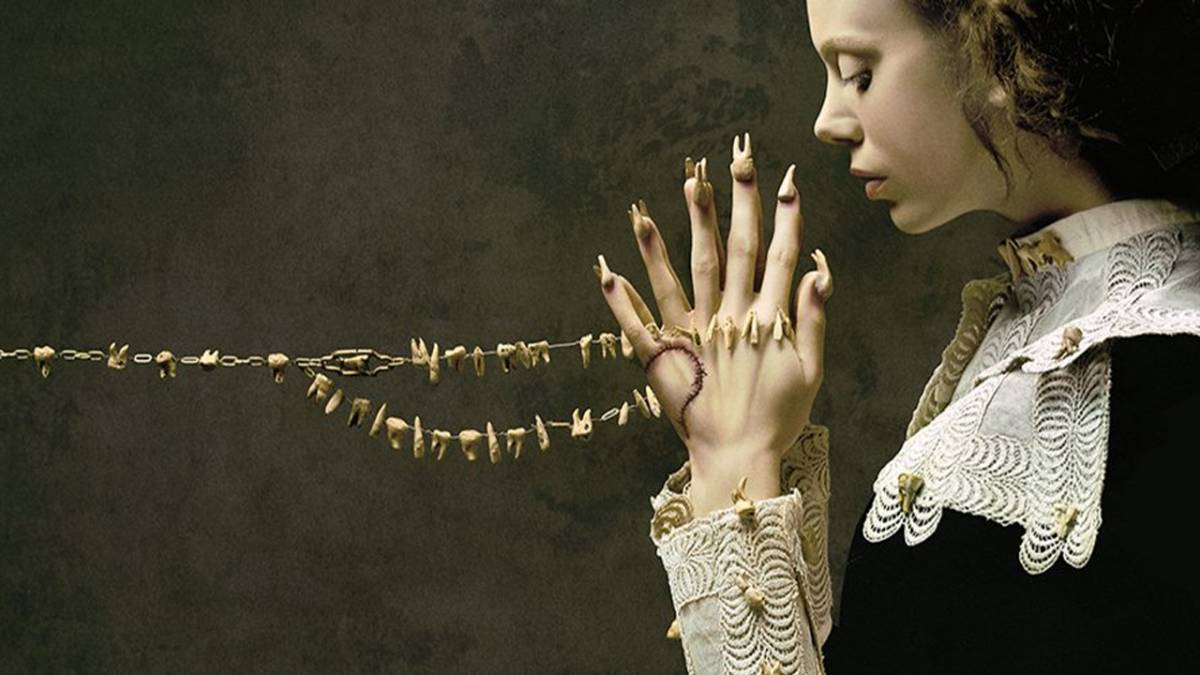 Watch On: Hulu
To call American Horror Story elaborate would be underselling things at this point. With multiple seasons featuring different characters and stories, almost all of which are seemingly connected somehow, American Horror Story is chaotic worldbuilding at perhaps its finest.
Beginning with Murder House in 2011, the series was a hit for its strong cast, brutal flashes of violence, and for a willingness to go over the top. Murder House was soon followed by Asylum, which took things in a shocking and different direction.
While American Horror Story's deranged approach to storytelling can sometimes be frustrating, the show is still steeped in the essentials of horror. Those essentials are boiled down and combined into something that's not afraid to be shocking in several ways.
Ongoing cast members like Jessica Lange, Angela Bassett and Sarah Paulson are among the reasons to stick with each new season and story, with engaging performances highlighting the audacity of a show that hasn't settled on being known for just one thing.
10. The Haunting of Hill House (2018)
Watch On: Netflix
Writer/director/producer and frequent editor Mike Flanagan has become a pretty big wheel in the world of horror. Beyond masterful films like Doctor Sleep, Flanagan is also responsible for The Haunting of Hill House on Netflix. Based on a novel by Shirley Jackson, The Haunting of Hill House is widely regarded as one of the most influential ghost stories ever written.
Netflix's The Haunting of Hill House amounts to a slow burn with an emphasis on characters and on building tension that culminates in a vivid nightmare that attacks you from every direction. This 10-episode adaptation sticks the landing on embracing everything about this story that works, even drawing influence from the absolutely riveting 1963 Robert Wise film The Haunting.
The sole downside to this series is perhaps the fact that there's only 10 episodes. Fear not though, as Flanagan and basically everyone involved in this production, including stellar cast members like Henry Thomas and Carla Gugino, came back a couple of years later for the spiritually-similar (some pun intended) The Haunting of Bly Manor.
9. Black Mirror (2011-)
Watch On: Netflix
The best examples of horror in any medium tends to be stuff that connects us profoundly and sometimes painfully to things that scare us. Given the role of technology in our everyday lives, it makes sense that Black Mirror's meditations on everything from AI to social media would find a terrified, receptive audience.
It's worth warning newcomers ahead of time that Black Mirror might be the bleakest series ever made for television. Beautifully produced and well-acted, almost every story has been lauded for being a technically magnificent kick in the stomach. It's a tough watch at times.
We're stuck with things like the internet, for good or ill. Black Mirror's brilliant direction of satire blended with visual and auditory nightmare fuel at least gives us an outlet for the darker side of our society.
8. Ash vs. Evil Dead (2015-2018)
Watch On: Netflix
Gore is still very much a part of horror movies but isn't quite as prevalent in scripted series. Ash vs. Evil Dead, which reunites audiences with Bruce Campbell's iconic Ash Williams and a host of new characters, sought to change that in its own humble way.
Previously a film series known for stunning amounts of blood, guts, and mayhem, Ash vs. Evil Dead might be the gooiest horror series ever released. It's also one of the funniest, with the essentials of the Evil Dead film series distilled into episodic television without losing a single thing that fans enjoyed with the movies.
While there's a lot of fun to be had in watching an absolutely perfect Bruce Campbell performance as an aging reluctant hero, squaring off once more against the Deadites, Ash vs Evil Dead is perhaps at its best with its new characters. The show eventually becomes something of an ensemble, with hilarious and even moving performances by Ray Santiago, Dana DeLorenzo, and Lucy Lawless creating their own compelling characters who in turn add shades of depth to Ash.
7. Alfred Hitchcock Presents (1955-1962)
Watch On: Peacock
"Good evening," Alfred Hitchcock intoned for ten seasons of consistently popular, suspenseful anthology television.
Alfred Hitchcock Presents is another example of a series that is not overtly horror, but which nonetheless utilized the genre consistently. This is a show developed after all by the guy who directed stuff like Psycho. Horror is very prevalent in much of this show, particularly in the episodes that were directed by Hitchcock himself, including 'One More Mile to Go' and 'Revenge.' There are also a number of episodes featuring actors and directors who would go on to bigger things, such as Robert Altman, William Friedkin, Robert Redford, Bruce Dern, and Burt Reynolds.
Alfred Hitchcock Presents can vary wildly in quality from episode to episode, most noticeably in the last couple of seasons. Still, the first 5 or so seasons contain episodes that are almost consistently excellent and are among the most frightening pieces of television of their time while still being supremely enjoyable in the present.
6. Creepshow (2019-)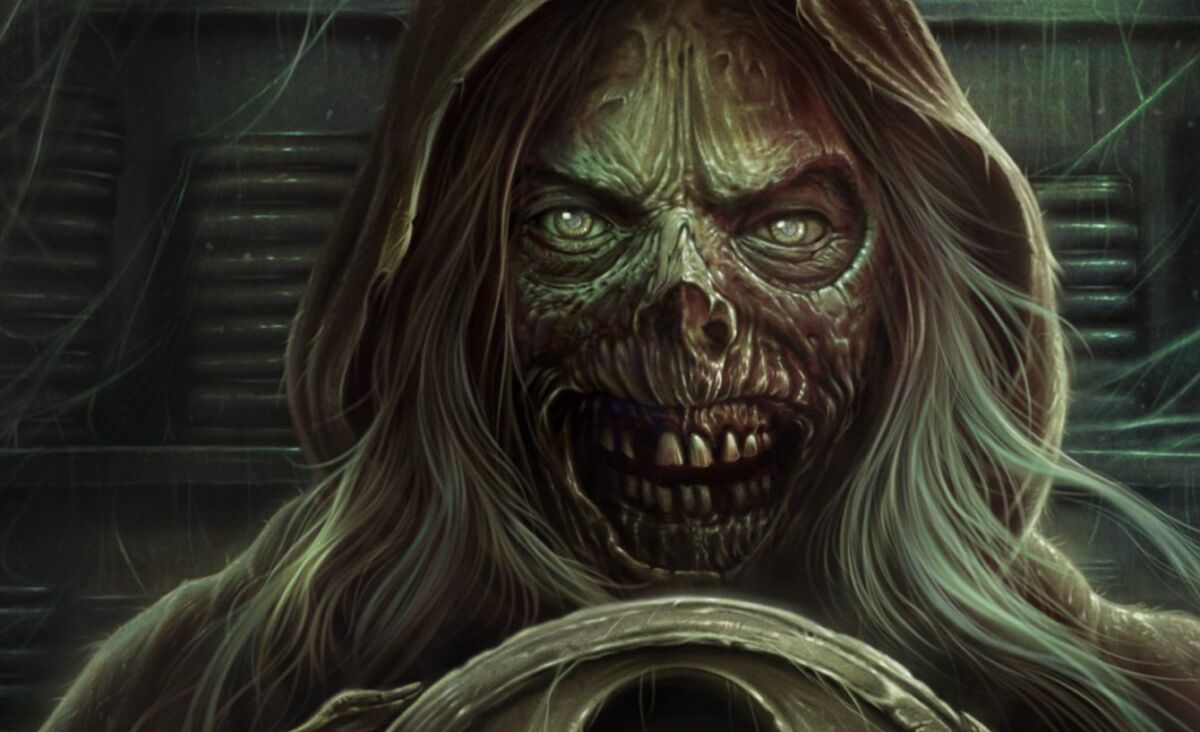 Watch On: Shudder
Developing a new anthology horror series based on the beloved 1982 anthology film (and the good-not-great sequel) crafted by George A. Romero and Stephen King could have been a disaster. Thankfully, Creepshow benefits from having the consistently-fun and inventive Greg Nicotero as its producer and creator. The show celebrates not only its cinematic source material, but also the EC horror comics that inspired that movie to begin with.
Creepshow incorporates classical horror influences into stories and characters that generally feel quite fresh and capable of being memorable without the viewer necessarily understanding where all of this is coming from. The stories veer between very dark comedy and pure comic book-style horror, with performances by not only some of the most well-liked and talented actors in horror, but also new faces and storytellers who remind us that horror is always looking to the future.
The best thing about Creepshow is perhaps its unabashed enthusiasm. This show may not be for everyone, but no one could call Creepshow a cynical operation.
5. Midnight Mass (2021)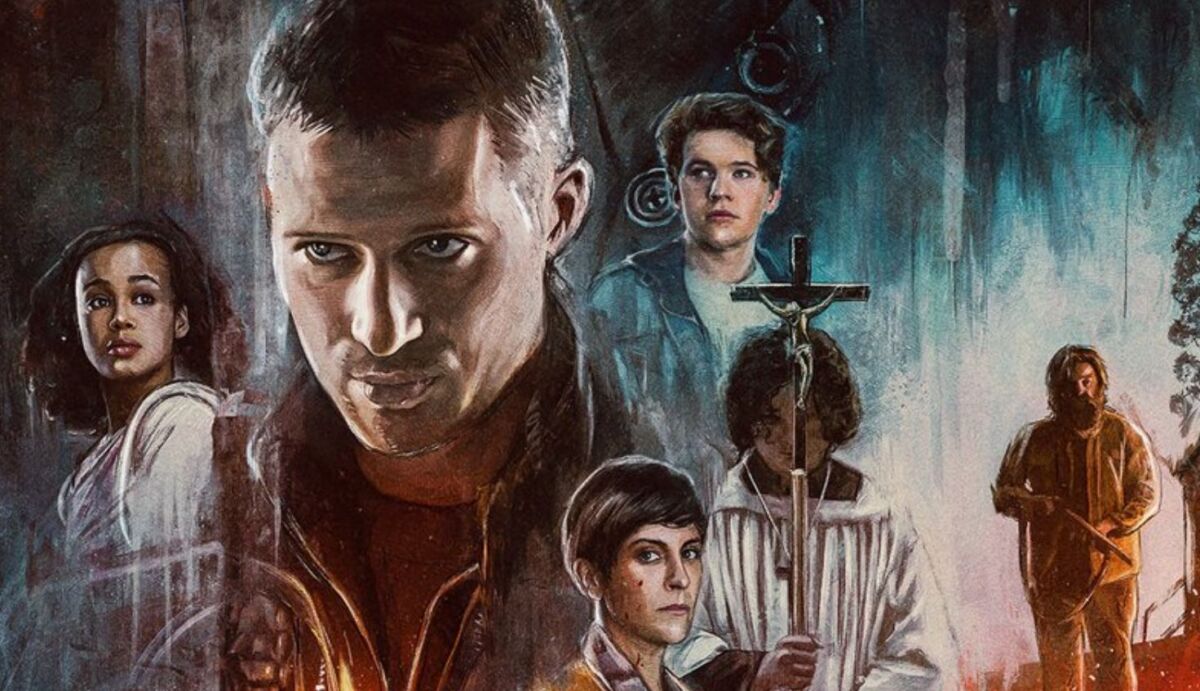 Watch On: Netflix
Mike Flanagan and Netflix have proven to be a winning combination.
It could be argued that some of the best content generated for the streaming giant has come from Flanagan's devotion to horror stories that sink into the blood, overwhelm the brain slowly but definitively, and leave us doubting our actual tangible sanity.
Midnight Mass starts strong with the story of a young priest whose arrival at a small, dying town signals some big, mostly horrifying changes. It doesn't lose a second of momentum, establishing strong characters with great dialog, and in terms of how flawlessly it paces and builds on its main premise.
Midnight Mass is full of surprises. It's one of the most interesting horror projects to come along in the 2020s, and it ends on a spectacular note in its final episode. Best of all is the fact that we're almost certainly not getting another season. The notion of leaving audiences wanting more has become uniquely beautiful in the current world.
4. The Twilight Zone (1959-1964)
Watch On: Paramount Plus
In 1959, Rod Serling essentially set out to prove that television audiences could handle complicated social-political commentary wrapped in the fantastical. The result was the groundbreaking The Twilight Zone, which remains one of the best horror shows of all time.
Another anthology series that sometimes dipped into other genres, such as science fiction and fantasy, The Twilight Zone was also a definitive home for horror at a time when there wasn't much genre stuff on the smaller screen. There were genre shows before TWZ, including Tales of Tomorrow, but nothing really embraced pure horror as successfully as The Twilight Zone did.
Much like Alfred Hitchcock Presents, The Twilight Zone offers a plethora of writers, directors, and actors who made a name for themselves here before going on larger-scale endeavors. The list includes Ray Bradbury, Richard Matheson, Don Siegel, Robert Duvall, and William Shatner. Whether the show leaned into overt horror or brought those components to science fiction or even mostly straight drama, The Twilight Zone remains creepy and compulsory.
3. The X-Files (1993-2018)
Watch On: Hulu
Let's admire The X-Files for its sheer ambition of combining incredibly deep lore and long, long character arcs with plenty of attention and love for the monster-of-the-week format. There will never be anything quite like The X-Files ever again. At its heart a story of two FBI agents (Gillian Anderson and David Duchovny) who investigate UFOs, aliens, and all things paranormal, The X-Files can be a little difficult to encapsulate over a 150 or so words.
Suffice to say the show at its best amounts to exhilarating horror and sci-fi with characters you can't help but fall in love with. The chemistry and performances by Duchovny and Anderson, as well as other show regulars who became essential to the long-standing appeal of one of the most beloved TV shows in modern history, is perhaps the key to the secret of this show's status.
Peering into the unfathomable darkness of the unknown, particularly when the unknown reveals itself to be a monstrous entity of evil, you're going to want a pair like Mulder and Scully leading the way.
2. Hannibal (2013-2015)
Watch On: Hulu
As this adaptation of Thomas Harris' Hannibal Lecter novels (themselves already adapted to movies) continues to receive praise for being one of the best horror shows ever, people often remark with wonder that Hannibal existed on network TV in the first place. NBC can't get away with nearly as much as a channel like Showtime or HBO, and yet for three electrifying seasons, series creator Bryan Fuller, along with stars Mads Mikkelsen and Hugh Dancy, Hannibal pushed the boundaries of scripted longform horror.
Hannibal is not only phenomenal storytelling with regards to its plot threads and its direction, but it's also one of the most impressive pure horror offerings ever conceived. It's as scary as anything you can find anywhere else, but it also possesses stylistic choices and a grim sense of humor that makes it curiously accessible.
If you can watch Hannibal without getting uncomfortable, it's likely that you can handle anything else. It remains a shame that we probably won't get a fourth season, despite Bryan Fuller's efforts.
1. Twin Peaks (1990-2017)
Watch On: Showtime
In 1990, filmmaker David Lynch and writer Mark Frost teamed up to create a surreal murder-mystery with very deep, dark roots in the supernatural. The result was Twin Peaks, one of the most shocking successes of the 90s. While the show and its 1993 prequel film eventually fell out of favor with the public for a while, the story of an FBI agent named Dale Cooper (Kyle MacLachlan) investigating the stranger murder of a young girl (Sheryl Lee) remained popular with a strong, devoted fanbase.
The very definition of a cult classic, Twin Peaks would eventually return to mainstream attention with The Return in 2017. Even reception to the notoriously unpopular Fire Walk with Me has warmed considerably over time.
Why? The initial popularity of Twin Peaks and even its current stature can be difficult to explain quickly. Suffice to say, the show simply presents a host of fascinating characters, moments of genuine fright and surprise, a sense of warmth and humor that comes when you least expect it, and all the soap opera stylings you can handle. Nothing on earth is like Twin Peaks, but there's a vibrancy and energy to the show that makes it more than simply unique.
READ NEXT: 15 Best British Sketch Shows of All Time
Some of the coverage you find on Cultured Vultures contains affiliate links, which provide us with small commissions based on purchases made from visiting our site. We cover gaming news, movie reviews, wrestling and much more.