Best Horror Movies on Netflix: 6-15
6. Creep (2014)
Director: Patrick Kack-Brice
You'll find yourself at many crossroads during your time with Creep. Mark Duplass solidifies himself as a lovable stranger with a few loose screws, but you can't help but find him charming. That is, of course, until the film's second act kicks in, and Duplass' ability to literally creep out audiences kicks into full gear.
There isn't a ton of substance to Creep beyond Duplass' performance, but there doesn't need to be. Everything you need comes into play whenever the camera is honed in on that trusting face.
Watch if: you want to watch Mark Duplass go insane for 77 minutes.
Avoid if: you don't want to assume every lovable stranger is deranged.
MORE HORROR: Best Horror Movies On Shudder
7. Gerald's Game (2017)
Director: Mike Flanagan
Throughout his career, Mike Flanagan has solidified himself as a master of horror. At first, Gerald's Game doesn't seem to fit within his repertoire, but in an instant, a tonal shift fixes that completely. Gerald's Game is an uncomfortable movie to watch as you watch a sexual assault victim live out her life trauma while suffering from dehydration and exhaustion.
There is no relief for the viewer as Carla Gugino (American Gangster, Watchmen) delivers an incredible performance to drag you into her madness. A surprise role by Carel Struycken (The Addams Family, Addams Family Values) makes for some of the eeriest moments while one particular scene will leave you squirming.
Watch if: you want to feel incredibly uncomfortable for a week.
Avoid if: you don't want to cringe whenever you look at your hand.
8. Hush (2016)
Director: Mike Flanagan
Home invasion movies have been around since the early 20th century, and Flanagan proves there is still room for improvement. With Hush, he uses a common impairment to amplify the horror of a familiar scenario. Deaf writer Madison (Kate Siegel) finds herself fighting off a persistent and murderous invader despite not being able to hear him.
Hush doesn't really do anything different, but it still succeeds at surpassing so many home invasion movies that came before it with a twist in the concept. Siegel (Oculus, Gerald's Game) has become a face of the horror genre, and, in Hush, once again proves she absolutely belongs.
Watch if: you want to see a fresh take on the home invasion subgenre.
Avoid if: you don't want that "good boy" image of John Gallagher, Jr. ruined.
9. Insidious (2011)
Director: James Wan
One of many collaborations between director James Wan and writer Leigh Whannell, Insidious is a classic haunted house movie with a few welcomed twists. Right from the jarring opening credits, there always seems to be something looming in the background, simply waiting for the right moment to strike.
Patrick Wilson (The Conjuring, In the Tall Grass) and Rose Byrne (The Dead Girl, 28 Weeks Later) play sympathetic characters that make surprisingly smart choices – a welcomed rarity in the haunted house genre – while Lin Shaye (A Nightmare on Elm Street, Tales of Halloween) serves as our charismatic guide to the astral realm of The Further. Insidious is not only creepy, but it's also a genuinely entertaining start to a decent franchise with a very likable cast.
Watch if: you want to see Darth Maul's horror debut.
Avoid if: you have frequent out-of-body experiences.
MORE HORROR: The Best Horror Podcasts You Should Listen To
10. The Monster (2016)
Director: Bryan Bertino
It's so easy to make a creature feature if you're looking to add another film to the sea of B-movie material. Bertino clearly didn't want to fall into that category with The Monster as he weaves a story that's both gripping and scary. Zoe Kazan (The Savages) and Ella Ballentine (The Captive) play characters you can root for and want to watch beat the impossible odds they face.
To keep the titular monster from looking too campy, Bertino makes the wise choice to keep the lighting dim. The result is a fun creature-feature that takes the best of the genre and weaves it together with the drama of a deteriorating mother/daughter relationship.
Watch if: you love monsters.
Avoid if: you only love cheesy monsters.
11. Scream (1996)
Director: Wes Craven
By the time Scream came around, the slasher genre was in need of a facelift. Lumbering brutes and nightmarish entities had run their course, and Scream was the meta-horror movie that the genre needed. A likable albeit suspect cast and an obvious commentary on horror movies came together for a film that very quickly became a classic.
Scream's greatest feat is being funny, creepy, and outright scary without letting one aspect completely overshadow the others. It's a well-rounded viewing experience that begs to be streamed every Halloween season.
Watch if: you love intelligent horror movies.
Avoid if: you're terrified of garages.
12. Terrifier (2016)
Director: Damien Leone
The premise of Terrifier stems from the 2013 anthology film, All Hallow's Eve. Leone's full-length gorefest follows the demented Art the Clown as he mutilates, maims, and dismembers whoever crosses his path. Terrifier has no depth to it whatsoever, but Art is devilish enough to make the movie entertaining.
Where Terrifier excels is grossing out the audience with practical gore, from a full-on bisection to gnarley trauma wounds. There's no doubt that Terrifier isn't for everyone, but those that can stomach the carnage are treated to an unforgettable and quirky horror film.
Watch if: you love a good gorefest.
Avoid if: you can't stomach gore.
MORE HORROR: The Best Slasher Movies of All Time You Should Watch
13. Train to Busan (2016)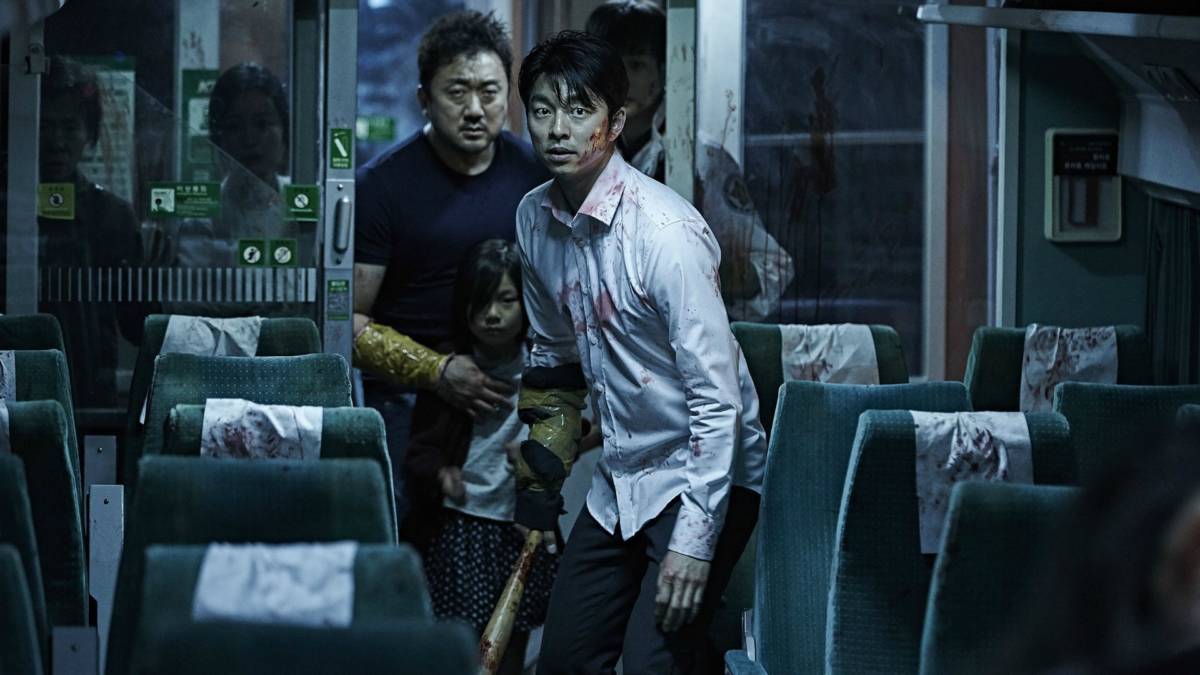 Director: Yeon Sang-ho
Zombie movies are a dime a dozen these days. They're relatively cheap and easy to make and don't require much of a plot beyond "infection causes mayhem and chaos." Train to Busan is a fresh take on the zombie genre that utilizes a claustrophobic setting and an unsympathetic protagonist to really send viewers reeling for 118 minutes.
Zombies haven't been scary since Dawn of the Dead (2004), but the twitchibg infected of Train to Busan makes the undead terrifying again. Their haunting shrills and insatiable bloodlust will keep your blood pumping and your adrenaline high from the opening moments of the infection to the heart-wrenching finale in this amazing Asian horror.
Watch if: you need a new take on the zombie genre.
Avoid if: you don't feel like crying.
14. Veronica
Director: Paco Plaza
When it first released on Netflix, Veronica was touted as being so scary that viewers were shutting it off. In some accounts, they were even vomiting and passing out.
While Veronica has its moments, it isn't quite that terrifying. It is, however, a fantastic entry into the supernatural genre. A dangerous spirit torments Veronica and her younger siblings in this Spanish supernatural romp.
While movies that focus on kids are usually grating, the casting department hit a home run with Sandra Escacena, Ivan Chavero, Claudia Placer, and Bruna Gonzalez. There are several moments that will make you jump, but Veronica isn't your average paranormal horror. It's interlaced with drama that humanizes the targets of the movie's unrelenting spirit.
Watch if: you appreciate a good supernatural movie.
Avoid if: you don't want to watch children get terrorized.
15. The Witch
Director: Robert Eggers
Saddle up for a movie that is ripe with disturbing imagery, horrifying concepts, and a charming talking goat named Black Phillip. The Witch is set in 17th century New England and follows a family recently banished from the Puritan Plymouth Colony over differences in beliefs.
Anya Taylor-Joy makes her onscreen debut (after being cut from 2014's Vampire Academy) and draws the audience into this strange and haunting tale of the power of witchcraft and paranoia. The Witch was Eggers' feature-length directorial debut and earned him his first award at the 2015 Sundance Film Festival.
Watch if: you want to live deliciously.
Avoid if: you don't like psychological horror.
READ NEXT: The Best Vampire Movies You Should Watch
Some of the coverage you find on Cultured Vultures contains affiliate links, which provide us with small commissions based on purchases made from visiting our site. We cover gaming news, movie reviews, wrestling and much more.