2020 brought with it a host of terrors that kept us tossing and turning at night. And that's not even factoring in the many horror games that marked the year.
Despite the world being in turmoil, game developers still churned out incredible feats in the horror genre. While some are good for a quick playthrough, others hold their own and have become wildly popular on streaming outlets, such as the horror game we've declared the best of the year.
If you think you're caught up on the best horror games of 2020, review this list to make sure you haven't left anything out.
BEST HORROR GAMES OF 2020: Zombie Army 4: Dead War | Propagation VR | Carrion | Maid of Sker | Someday You'll Return | In Silence | Labyrinthine | Observer System Redux | Dark Pictures Anthology: Little Hope | The Last of Us Part II | The Coma 2: Vicious Sisters | Visage | The Walking Dead: Saints & Sinners | World of Horror | Phasmophobia
15. Zombie Army 4: Dead War
Developer: Rebellion Developments
Publisher: Rebellion
Hitler's undead army is an unstoppable force that threatens to turn Europe into a decaying wasteland. Thankfully, there's a band of resistance fighters geared up and ready to take on the shambling Nazis.
Zombie Army 4: Dead War returns players to the frontline of the battle between the living and the dead. Still a spinoff of Sniper Elite, many elements return even after three delightful entries.
Don't expect thrills and chills in Zombie Army, but do expect your heart to race when you find yourself overrun by gnashing teeth and bony fingers. Using an assortment of World War II-era weapons, players blast their way through hordes of Nazi zombies, leaving in their wake a pile of rotten bodies.
Don't get it mixed up with Call of Duty's Nazi Zombies mode. It's quite a bit more than that and far more tongue in cheek.
14. Propagation VR
Developer: WanderStudio
Publisher: WanderStudio
Advancements in virtual reality have been a true wonder for the horror genre. Though static wave shooters may sound like the most basic version of what you can pull off, games like Propagation VR show that you don't need an expansive world to deliver true frights.
In the wake of a viral outbreak, players arm up across multiple environments to take on everything from massive spiders to mutated zombies. That you're stuck in one place and have enemies approaching from all angles actually makes the experience even tenser.
Propagation is quite a bit of fun, making it a bummer that it's only 30 minutes long. But, it's also free and features four difficulty modes to test out your skills.
13. Carrion
Developer: Phobia Game Studio
Publisher: Devolver Digital
Ever wonder what it would be like to be on the other end of being eaten alive? How cool must it be to have all those sharp, jagged teeth and an insatiable hunger? Well, Carrion is your answer.
Sort of a reverse horror title, Carrion pits you in the tentacled body of an amorphous blob that escapes from its cell. You'll wreak havoc in an underground facility as you struggle to escape. Luckily, you're not just any amorphous blog.
Your tentacles are sharp, your senses keen, and your body an ever-evolving creation. Learn new skills to dismantle the laboratory from the inside, spread your disgusting growth, and overtake the humans that thought they could pen you.
Blending elements of body horror like The Thing and unstoppable creatures like The Blob, Carrion is a shoo-in for one of the best horror games of the year. If only it were just a little longer.
12. Maid of Sker
Developer: Wales Interactive
Publisher: Wales Interactive
Hotels are a breeding ground for horror. Especially when they're set in the middle of nowhere and ripe with nightmarish tales. Maid of Sker transports players to the middle of nowhere to become immersed in a story ripped right from local folklore.
Inspired by the Welsh ghost story of Elisabeth Williams, Maid of Sker is an atmospheric and psychological horror title that expertly utilizes 3D sound design. The enemies of this spooky story are all blind, and the advanced audio AI is all that's keeping you from their deadly grip. Stealth is your only tool against the monstrosities roaming the grounds of the expansive estate.
Stay quiet as you unravel the truth behind the Quiet Ones, and you may just escape with your life. Maid of Sker features a stunning soundtrack of reimagined Welsh hymns that fit the late-19th century setting well.
11. Someday You'll Return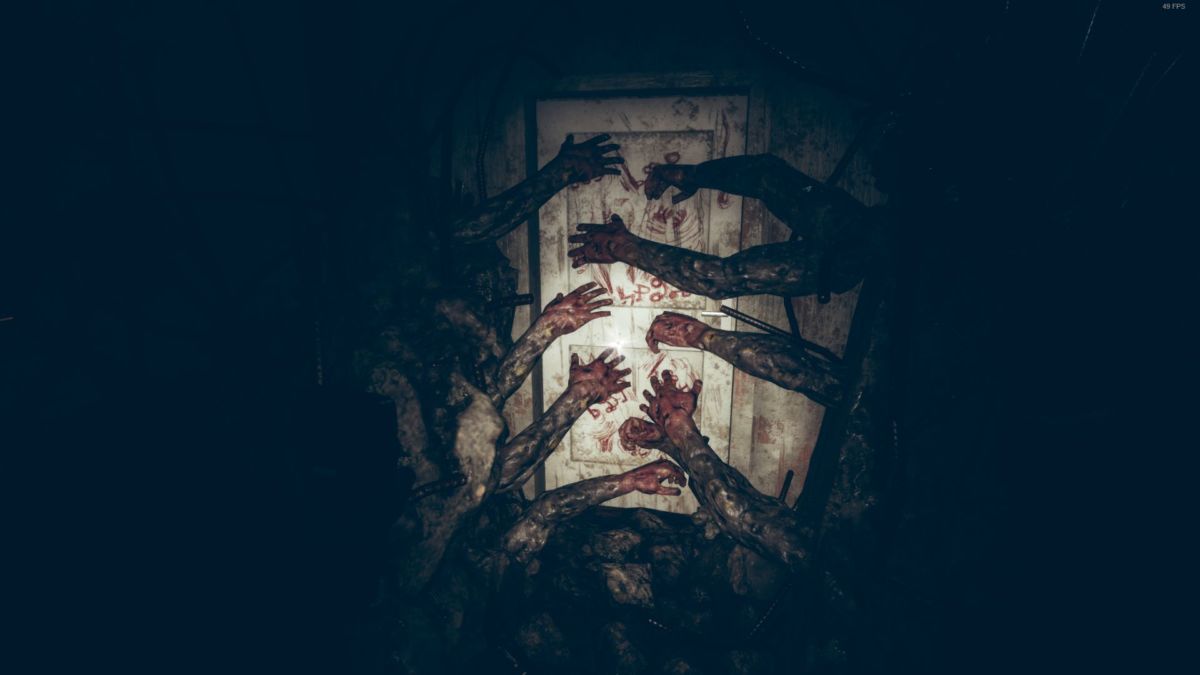 Developer: CBE Software
Publisher: CBE Software
As if being a father wasn't scary enough, Someday You'll Return amplifies the fears you may have with a story revolving around a missing daughter and her father's quest to find her. To locate Stela, Daniel returns to a forbidden part of his past, a location that holds memories best left to the deepest recess of his mind.
The Czech forest is full of psychological freakouts, but there's much more to Someday You'll Return than the scares. A karmic system alters the game's ending based on the decision you make. As you explore the caverns, castles, and forests of this unusual land, you'll encounter people seemingly helpful in finding Stela.
Not everything – or everyone – is as they seem, though, and survival is a matter of being cautious and utilizing the robust alchemy and herbalism mechanic. The truth is hidden, and only you can uncover it.
10. In Silence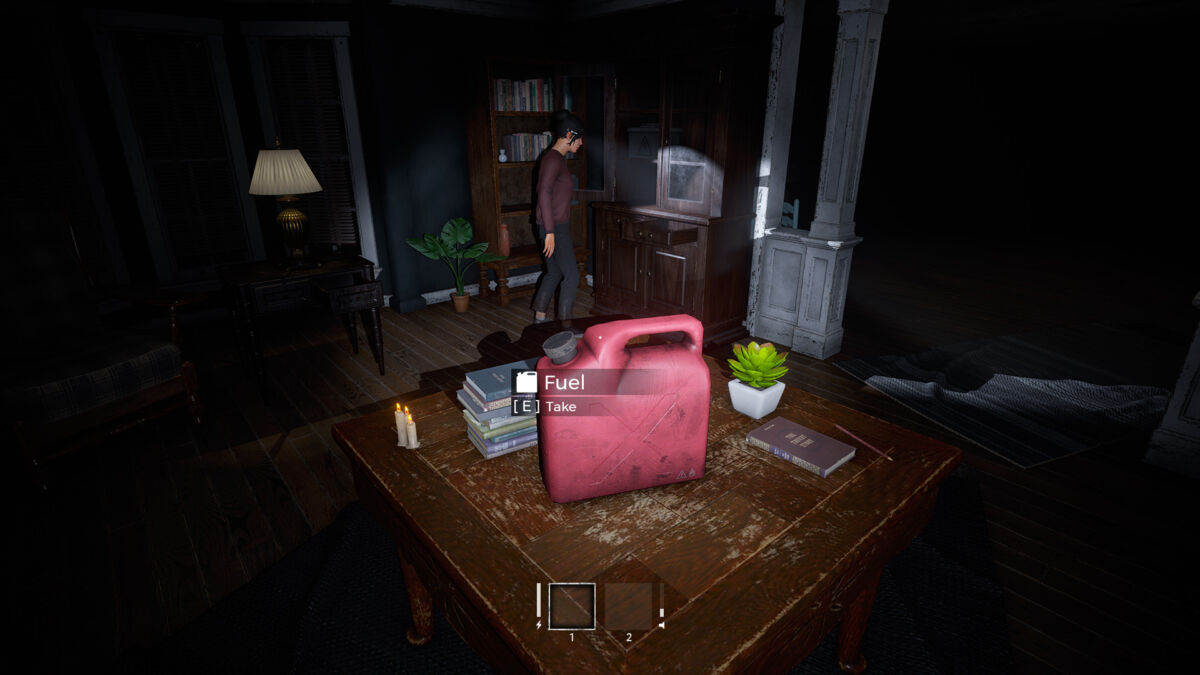 Developer: Ravenhood Games
Publisher: Ravenhood Games
Say what you will about A Quiet Place, but you have to admit a video game iteration does sound cool. Even without knowing much about the project, the notion that you can't make a noise lest you become a creature's snack is intimidating and intriguing. In Silence takes that concept and puts it into a 2 to 6-player multiplayer experience.
Play as either a survivor or the hypersensitive Rake in this unique online survival horror experience. As a survivor, your goal is to escape, but every noise you make draws the attention of the horrifying Rake. Though practically blind, the Rake can follow sounds to its flesh and blood targets.
Though In Silence could use a little polish, the overall experience is a delight. Gadgets and gizmos like squeaky bears and radios give the survivors an edge over the blind creatures, but the agility and relentlessness of the Rake make it a difficult foe to outrun and outwit.
9. Labyrinthine
Developer: Valko Game Studios
Publisher: Valko Game Studios
Some of the best horror games should be played with friends. Or, at the very least, with friends present. Thankfully, Labyrinthine allows you to step into a maze of overgrown trees with your closest pals as you work together to solve puzzles.
Unfortunately, the living maze has other plans and will throw unimaginable terrors your way. You may try to stay together, but the maze will keep you separated with sudden vine walls, making it easier for the maze's inhabitants to make a snack of you.
Jonny Honk's Fair Hedge Maze has been a staple of the region for years, but it has never opened to the public. That may be on account of all the people that have gone missing in it. Will you be the next souls to succumb to the sprawling maze.
Cooperate with your friends to solve puzzles and locate essential items, and you may just make it out alive.
8. Observer System Redux
Developer: Bloober Team
Publisher: Aspyr
In a world ravaged by war and plagues, you'd think there wouldn't be much to salvage. Yet investigator Daniel Lazarski still finds himself immersed in a case following an elusive and crafty killer. Portrayed by the late Rutger Hauer, Lazarski can tap into the dreams of the dead and dying to piece together clues and evidence for his ongoing investigation.
Unfortunately, some dreams are better left unseen. The more Lazarski sees, the more he sacrifices a bit of himself for the good of the corporate entity keeping him employed as an Observer.
Observer System Redux is a rerelease of the wildly popular 2017 title. Available on the Xbox Series X, PS5, and PC, Redux features the original game, additional story content, and improved visuals.
7. Dark Pictures Anthology: Little Hope
Developer: Supermassive Games
Publisher: Bandai Namco Entertainment
Until Dawn took the horror community by storm, providing them with a deep and engaging narrative framed by minimalist gameplay. Sure, you could complain about the QTE events, but the amount of work Supermassive Games put into designing its take on "choose your own adventure" makes up for the lack of immersive gameplay.
Dark Pictures Anthology is the product of Until Dawn's success, and Little Hope is the second of eight planned entries. Following Man of Medan, an underwater horror adventure, Little Hope borrows elements from the Salem Witch Trials to tell the story of an old town and its haunting past.
Like Supermassive's other horror titles, no character is safe from the horrors that await in the town of Little Hope. If you enjoyed Until Dawn and Man of Medan, than Little Hope is a must-play.
6. The Last of Us Part II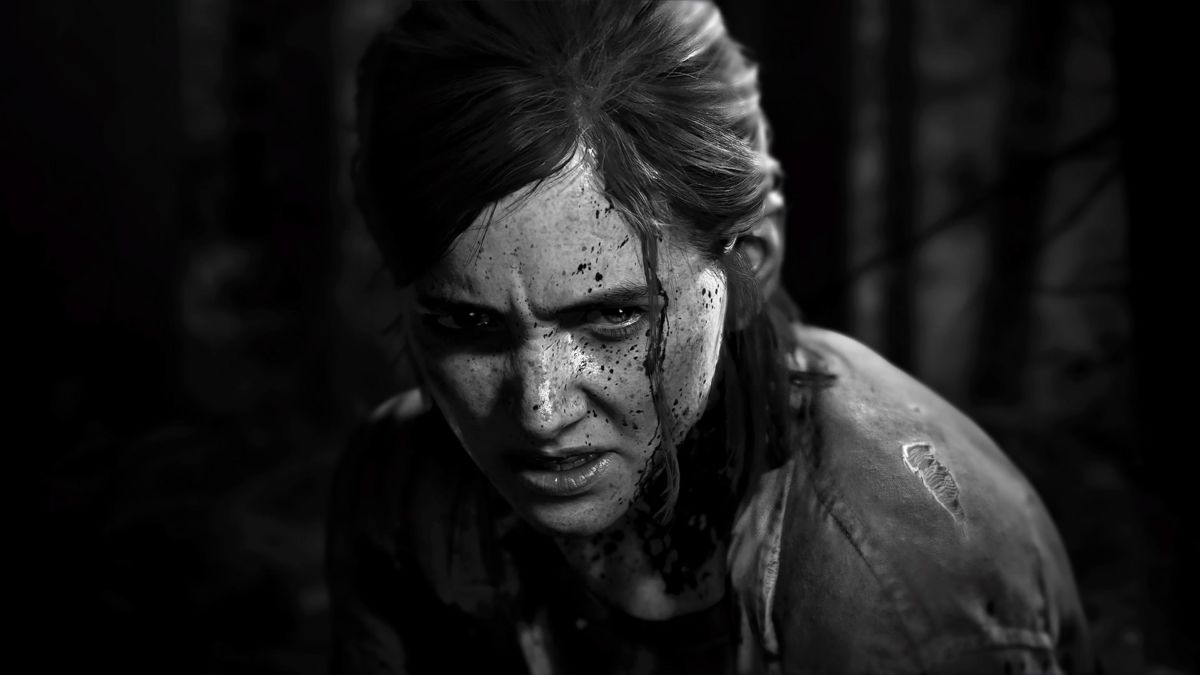 Developer: Naughty Dog
Publisher: Sony Interactive Entertainment
You don't earn a nomination for Game of the Year by just being mediocre, and The Last of Us Part II definitely earned that recognition. However, as an outright horror game, it lacked a little. That is unless you consider the horrors of mankind because then it's easily ripe with enough content to make your skin crawl.
Ellie returns to the spotlight five years after Naughty Dog introduced us to the cordyceps virus that plagued the world. A lot has changed, with relationships strained and revenge on the minds of characters we've never even met before. The Last of Us Part II is much less about the infected and more about how terrible people can be and the dangers of following a path of revenge.
The infected are still there, though, and thanks to improved AI and a few terrifying surprises, they're even more horrifying than before.
5. The Coma 2: Vicious Sisters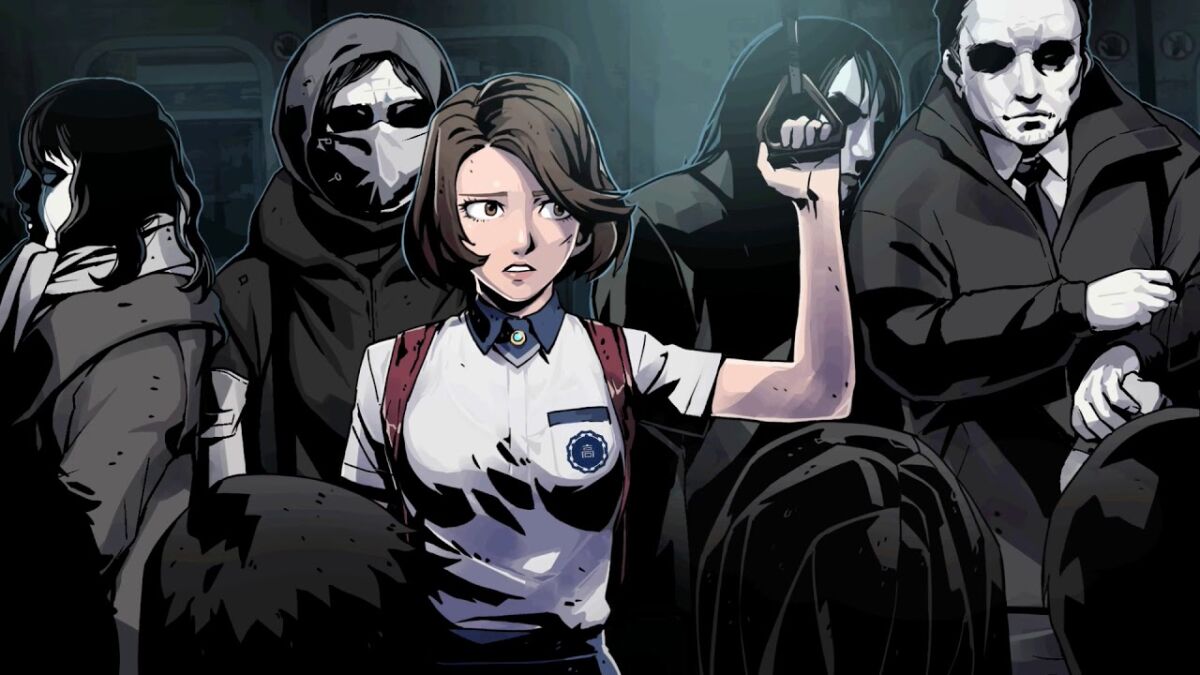 Developer: Devespresso Games
Publisher: Headup WhisperGames
The live-action trailers for The Coma 2: Vicious Sisters give off the impression that Devespresso Games cooked up an incredible cheesy horror adventure. On the contrary, Vicious Sisters is unapologetic in its desire to completely terrify the hell out of players. The Korean horror adventure is told through hand-illustrated visuals, which only amplifies the scares.
Though it's a 2D adventure, Devespresso worked wonders with the visually eerie environments, which feature flailing bodies, gruesome displays, horrifying hazards, and decaying walls sure to leave you unsettled. It's very reminiscent of Clock Tower, but Vicious Sisters features so much more, from ample item management, an expansive map full of secrets and resources, and terrifying fiends looking to tear you limb from limb.
Hide when the true horrors come to life or suffer at the hands of your worst nightmares.
4. Visage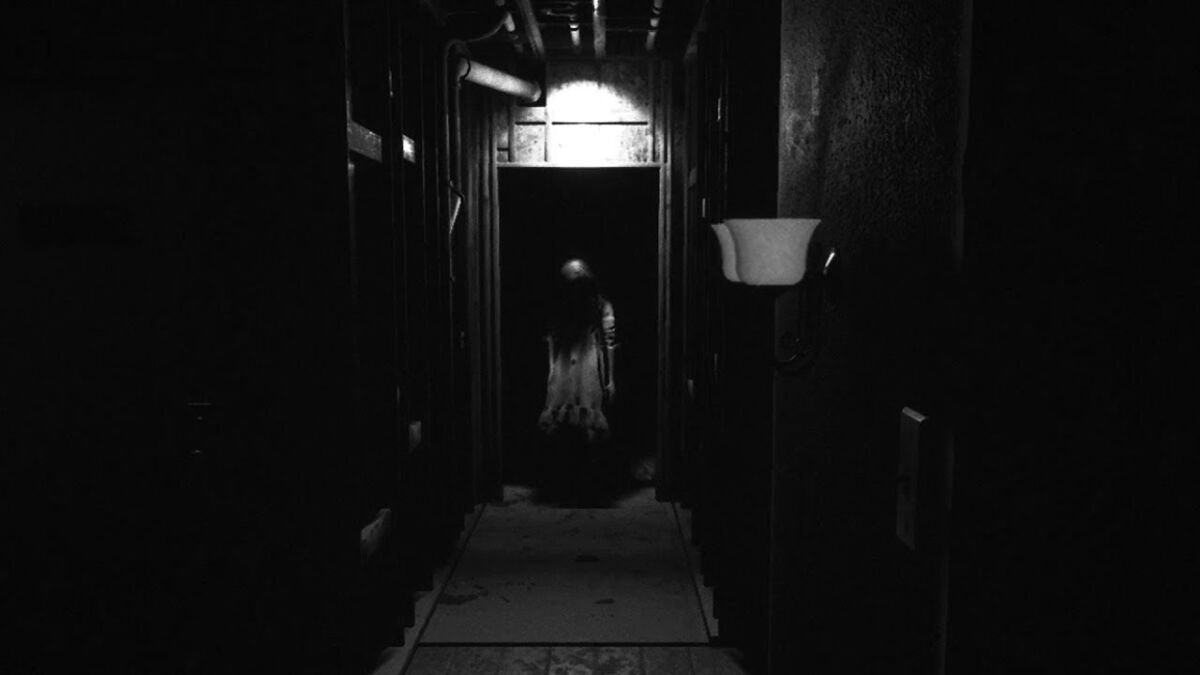 Developer: SadSquare Studio
Publisher: SadSquare Studio
A house holds a lot of memories. Births and birthdays. Marriages and divorces. The best of times and the very worst. And that's the underlying theme to Visage, a survival horror game that took a bit of inspiration from the Silent Hills preview demo, P.T.
In Visage, you'll explore an otherwise ordinary suburban home, searching for clues to its horrid past. Generations of lies, deception, and death have painted the walls, leaving behind deadly specters that aren't too pleased with your presence. The more clues you uncover, the more active the restless spirits will get. As you experience apparitions and ghostly encounters, your sanity will dip and your chances of survival dwindle.
Visage is pretty straightforward, but its use of the supernatural is entertaining and sure to keep you coming back when you're in the mood for a good scare.
3. The Walking Dead: Saints & Sinners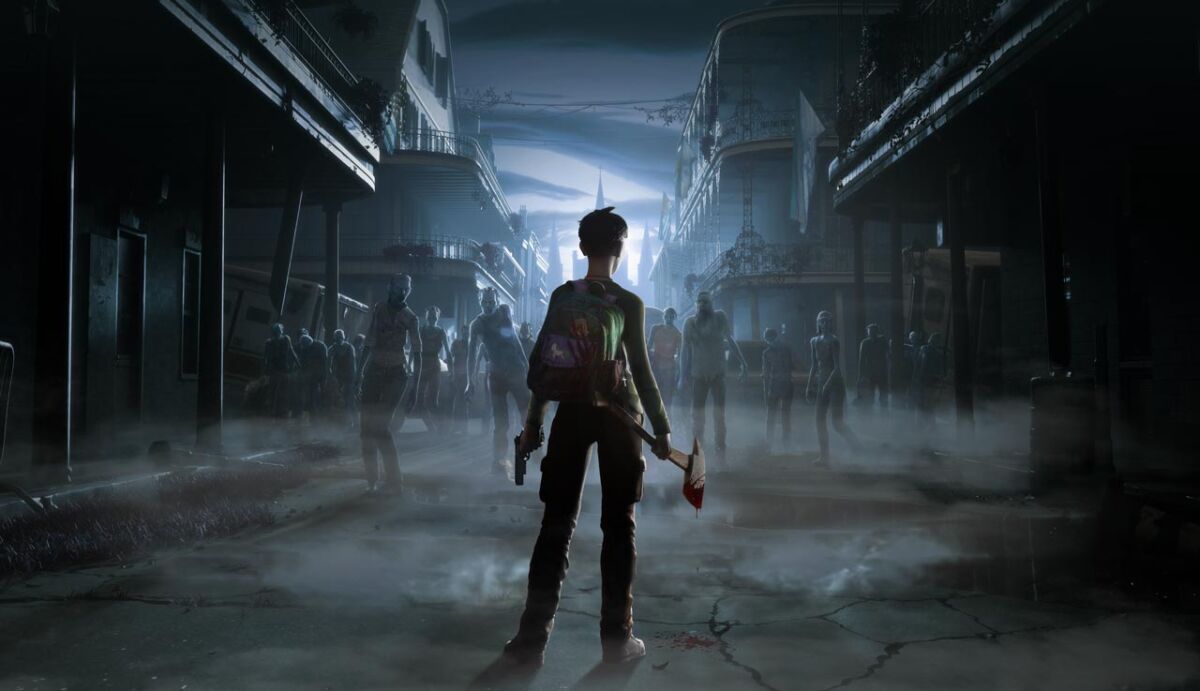 Developer: Skydance Interactive
Publisher: Skydance Interactive
Remember when zombies were the only thing you had to worry about? Then Dawn of the Dead and The Walking Dead came along to highlight that, in the event of an apocalypse, people are pretty terrible, too. Well, The Walking Dead: Saints & Sinners lets you decide the kind of person you'll be when the dead rise from their graves.
This virtual reality experience thrusts you into the world of The Walking Dead, where supplies are dwindling, and the undead are growing in numbers. Every day you're alive gets more and more difficult, and your only hope for survival is to gather whatever you can, craft a bevy of weapons, and ally yourself with as many people as possible.
In Saints & Sinners, one of the best zombie games of recent memory, you're always outnumbered and underequipped. That the horrors are unfolding in a virtual reality environment only amplifies the tension of trying to survive.
2. World of Horror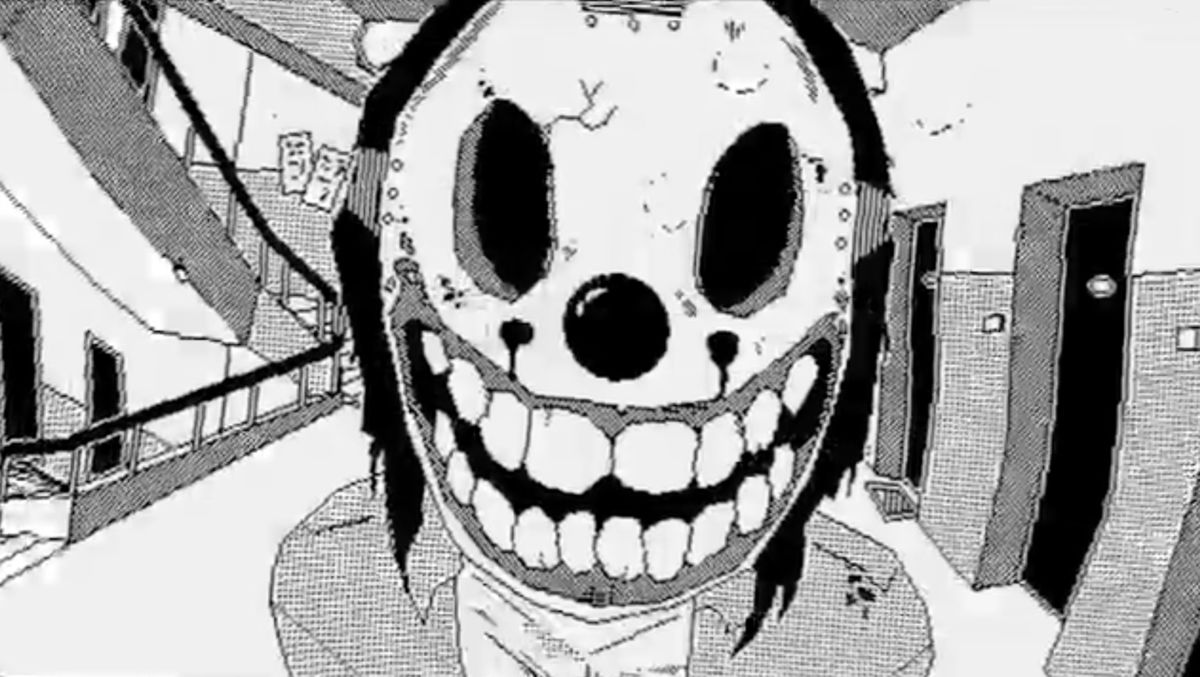 Developer: Panstasz
Publisher: Ysbryd Games
Masters of horror Junji Ito and H.P. Lovecraft would be pleased with World of Horror, a love letter to their mind-bending works. Developer Panstasz created this 1-bit turn-based horror game clearly with the intent of driving players mad, much like Lovecraft often did with his tales of the Old Gods and baying hounds.
As the power of the Old Gods overtakes the world, it's become infested with oddities and unusual creatures. Whether or not you survive their emergence is completely up to the choices you make and how you solve the new mysteries of the world.
The game's blend of RPG, turn-based strategy and horror creates an incredible experience that, believe it or not, was drawn entirely in MS Paint.
1. Phasmophobia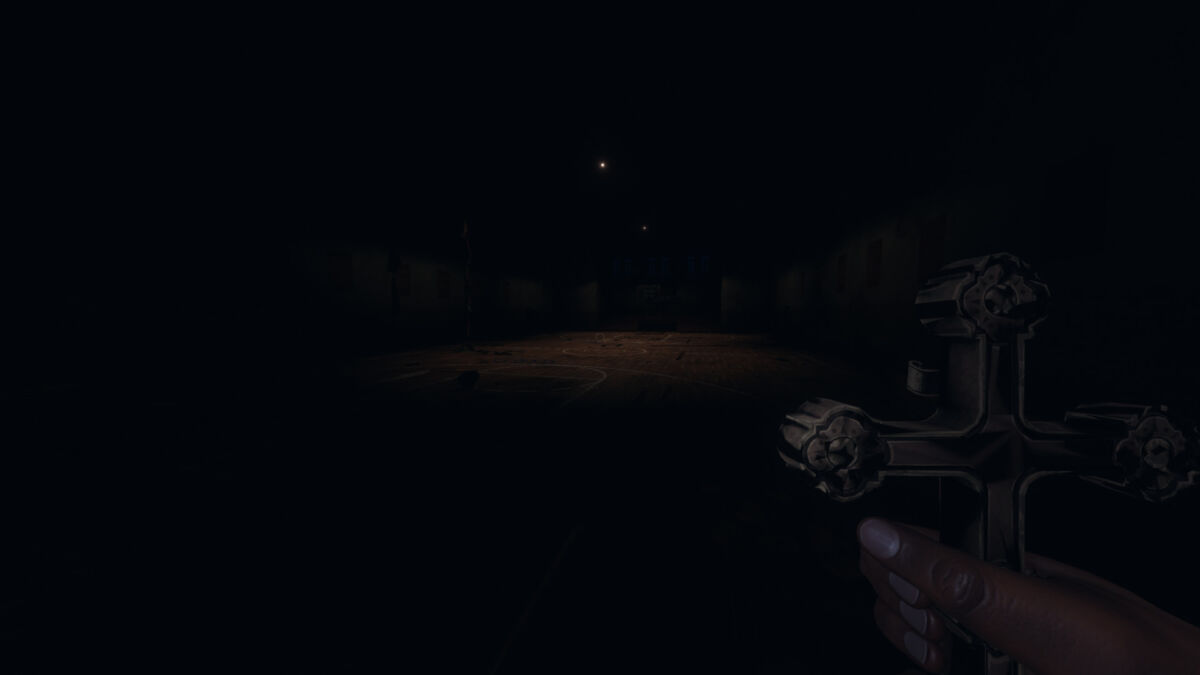 Developer: Kinetic Games
Publisher: Kinetic Games
It surprises me that it took so long for someone to conceptualize Phasmophobia. Ghost hunting has been big since well before the SciFi Channel rebranded to SyFy. For reference, that's more than a decade ago. Yet, here we are in 2020, looking at the best and most fleshed-out attempt at capturing the thrills of investigating a haunted location.
As someone that's been in this field for a while, it's not typically exciting, so Kinetic Games upped the ante by making Phasmophobia's specters a bit more murdery than usual. As you utilize cameras, voice recorders, spirit boxes, sage, and a host of other authentic equipment to draw out and identify the spook, you're also watching for signs that it's growing agitated. Overstay your welcome, and you'll become part of the building's grizzly history.
Phasmophobia is a great multiplayer horror game that is as much fun to watch as it is to play.