I've rarely played a game that's slumped downwards in my estimations quite as dramatically as Someday You'll Return. What began as an innovative, wholly enrapturing trip into a mysterious forest eventually petered out into a frustrating, long-winded trudge that left me certain I would never return.
You play as Daniel, a father searching for his daughter in a forest that they used to frequent when she was younger. It's obviously not going to be as simple as finding her up a tree, though: you will dive deep into the darkness of the woods, discovering many secrets and twists along the way.
The first few hours of Someday You'll Return are where it shines the brightest, you basically being booted out into the forest with nothing but your phone and its unreliable GPS map to help. There's no combat and the game is patient enough to make any creature encounters spread out enough to sustain the suspense. As time goes on and you discover more and more of this dense woodland, the game does a great job of doling out new items and mechanics that seem to promise something truly unique lies ahead.
Take, for instance, the ability to conceptualise new items to craft. While not a survival game, creating new items out of things you find out in the world gives Someday a distinct edge that a lot of its horror peers lack. Daniel's toolbelt allows him to place wooden barricades, craft unique spears to cut down bridges, and much, much more. It's really quite inspired and helps Someday You'll Return to feel almost immediately different to everything else out there.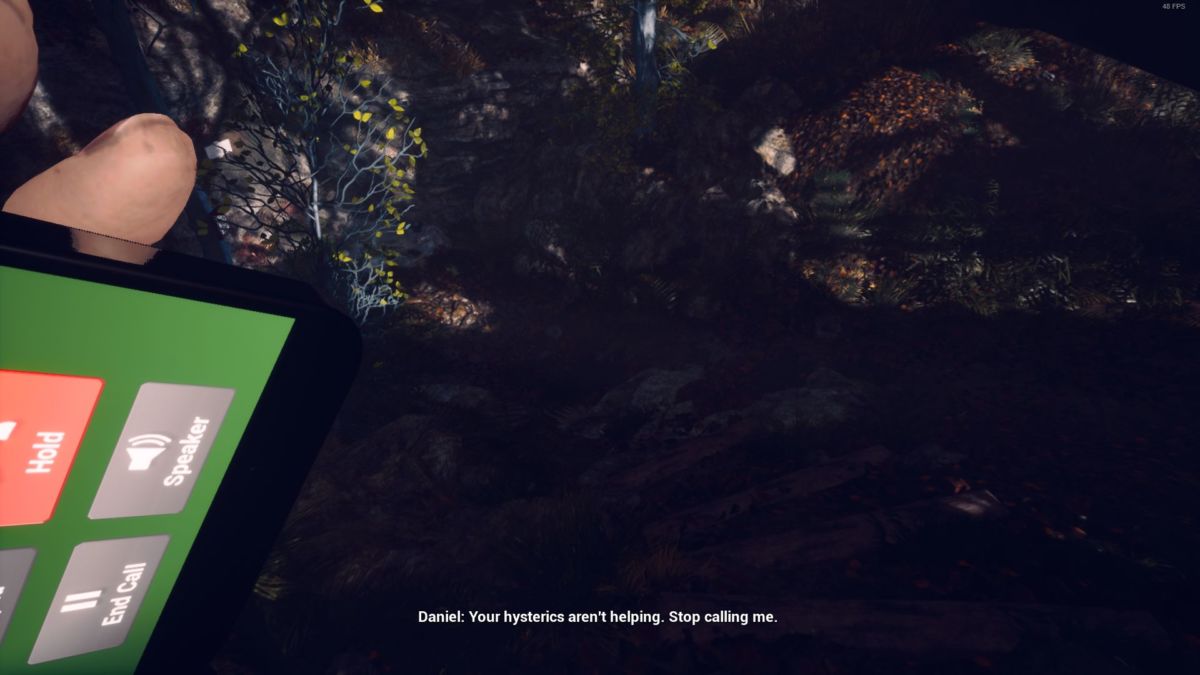 Another iteration on the well-worn horror formula is Daniel's ability to lean on herbalism to make special potions. You can collect plenty of flora out in the world, each of which can be used as ingredients for mixtures that allow Daniel to plainly see more herbs out in the world, move past ethereal obstacles, and even discover the hidden past. Oddly, though, some of these potions seem to only ever be needed the one time, which feels like a waste.
Even traversal feels more interesting than most of the game's peers, the lack of a giant floating arrow or a simple compass meaning that you will have to rely on your memory and signposts to get around. Climbing is unique in that you take control of Daniel's hands in an alternating fashion, meaning that once one hand is placed, you then take control of the other. It's a little puzzle in of itself that is almost always interesting, even if the sound that comes out of Daniel on the final climb is like nails on a chalkboard.
Speaking of voicework, Someday You'll Return's voice acting is a bit of a mixed bag. While the VO behind Daniel does suit his downtrodden nature, Daniel himself just doesn't seem to ever shut up. Barely a second goes by without some flat quip or leaden exposition. As well as that, there are huge leaps in tone during dialogue, as if the actors had never worked in the same recording booth, or at least not had consistent direction. As Someday You'll Return is based on Czech folklore, it's also odd to see an elderly hag with a Cornish accent as well.
For the game's first five or so hours, you will be exploring the great outdoors, using your wits to make your way around as the tension creeps and the mystery ramps up. Exploring off the beaten path is inviting (even though there's a very real risk you will get lost) as Someday's woodland is simply beautiful, CBE Software showing off just what the Unreal Engine is capable of. Sunlight breaking through the trees as a new rendition of an old Czech song plays out will likely make you just stand there and take it all in. Someday You'll Return is a real beauty that feels like it's evolving, an amalgamation of unique ideas that catches the eye and mind.
It's a serious shame, then, that it devolves into such a straightforward, repetitive horror in its last few hours, the joy of exploration replaced with the frustration of vague puzzles and a storyline that doesn't know when to roll the credits.
You will feel every single minute of Someday You'll Return's fifteen or so hours of playtime towards the end of your journey, the game settling into a very monotonous routine of avoiding monsters and padding out a big reveal. Horror games are typically never long experiences — Someday You'll Return reminded me why. Stealth sections with scripted monsters that need you to fail to understand their patterns, long-winded puzzle after long-winded puzzle, and an increasingly stretched narrative showed me the importance of brevity when it comes to maintaining scares, or even just immersion.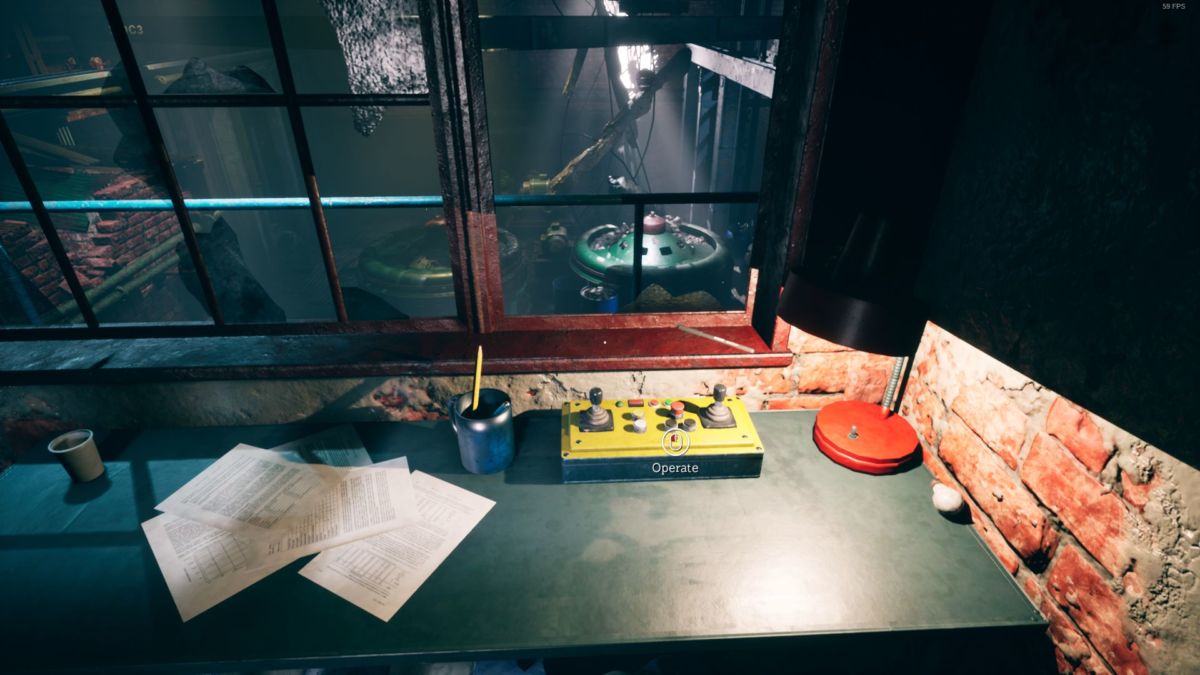 When the monsters do eventually arrive, they quickly turn from actual concerns into just plain nuisances. As they seem to be rigidly scripted, you will often bump into one as they get sharted out (don't ask) of weird vats of oil, resulting in them screaming the house down and sending you to the last checkpoint. This trial and error doesn't add to the scares, it bringing some of the game's weaker points into clearer view as the frustration mounts.
Puzzles in horror games go together like chips and chicken, evidenced perfectly by the likes of Resident Evil — can you even really call yourself a horror game unless you have one bonkers head-scratcher? Here, though, it feels like CBE relied on puzzles far too much, the relief of solving one then ruined by another puzzle appearing immediately after. After around ten or so hours, I just wanted to find out the truth behind Someday's mystery, not search every pixel of every nook for a random something to put into something random so that that random something does something random for some random bit of exposition. This went on for another five hours until I called it a day in the penultimate chapter, barely minutes away from the end — I'd just really had enough.
To Someday You'll Return's credit, it is very good in those early goings, and it has a frankly outrageous amount of things to collect and discover. Whether it's song sheets that you can play on guitar, candy wrappers, or even scout badges, completionists will be scouring the game's woodland for a rather long time. Someday also has a tonne of creepy background lore to read up on, as well as distinct creature designs that emit some absolutely horrific screeches that you won't forget in a hurry.
There's definitely a lot to love here and you can really feel the love poured into the game by its developers, it clearly being a work of passion by such a small team. Unfortunately, they perhaps could have done with some external direction, a guiding hand to make the game more focused. Instead, this is a walk in the woods you may want to turn back from.
A Steam key was provided by PR for the purposes of this review.
Some of the coverage you find on Cultured Vultures contains affiliate links, which provide us with small commissions based on purchases made from visiting our site. We cover gaming news, movie reviews, wrestling and much more.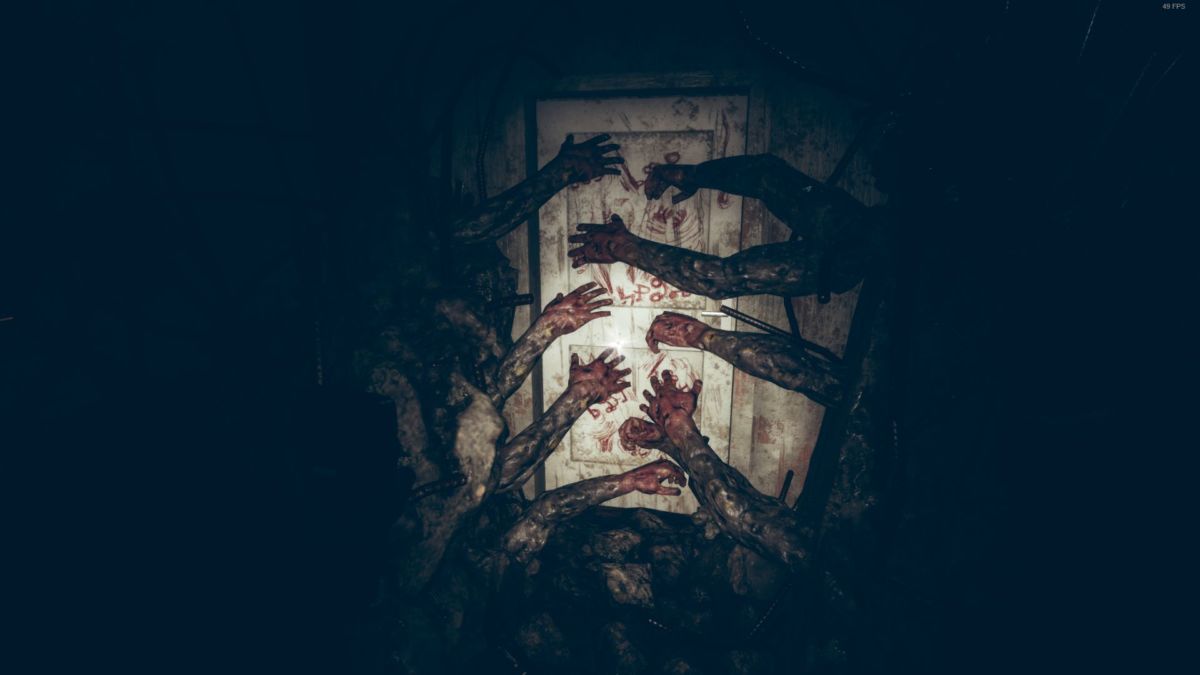 Verdict
Someday You'll Return threatens to become a horror favourite before mundane stealth sections and repetitive puzzling that can't support the weight of CBE's narrative ambitions bring it crashing down.