Video game libraries are full of blood 'n guts first-person shooters and controversial adventures, but parents can breathe a sigh of relief. That's not all that's out there. Game developers are very conscious to ensure they don't only cater to a more mature crowd, as evidenced when you look at the best games for kids.
The following titles are playful, fun, colorful, and full of adventures that kids of most ages can enjoy. Oh, let's face it. Adults are also going to love feeling young again as they hunt ghosts in a haunted hotel or build masterpieces in a world full of perils.
Whether you're planning for your kid's schook break, can't think of the perfect birthday gift for them, or just want something tame and entertaining you both can enjoy, you'll want to pick from this list of 15 of the best children's games.
BEST GAMES FOR KIDS: Yoshi's Crafted World | Pokémon Sword & Pokemon Shield | SpongeBob SquarePants: Battle for Bikini Bottom – Rehydrated | Slime Rancher | Spyro Reignited Trilogy | Grow Home | Splatoon 2 | LEGO DC Super-Villains | Luigi's Mansion 3 | Super Mario Maker 2 | Crash Bandicoot N. Sane Trilogy | LittleBigPlanet 3 | Pokémon: Let's Go | Rocket League | Roblox | The Legend of Zelda: Link's Awakening | Mario Kart 8 Deluxe | Animal Crossing: New Horizons | Super Mario Odyssey | Minecraft
20. Yoshi's Crafted World
Developer: Good-Feel
Publisher: Nintendo
Platform(s): Switch
Players: 2
You know things are serious when Yoshi interrupts his peace and quiet to save the world! In Yoshi's Crafted World, everyone's favorite dinosaur is back in the spotlight, tackling an all-new adventure on the Switch.
When a familiar foe wreaks havoc on Yoshi's world, scattering powerful gems all over, the titular hero springs into action. He's brought all of his signature moves with him and some friends to help him in this 3D, puzzle-filled experience.
Yoshi's Crafted World is a delight to play alone, but the side-by-side co-op is a throwback to classic gaming that really makes this a Switch title worth owning.
19. Pokémon Sword & Pokemon Shield
Developer: Game Freak
Publisher: The Pokemon Company / Nintendo
Platform(s): Switch
Players: 1
It's just another day in the Galar region as Pokémon trainers embark on personal quests to be the very best.
Pokémon Sword and Pokémon Shield follow a similar formula as previous titles, but there's plenty to this experience that separates it from its predecessors. Beyond the new Legendary Pokémon, players will be introduced to Gigantamax forms of fan favorites like Squirtle and Bulbasaur. As you explore Galar, regional types of classic Pokemon will also pop up, though don't expect them to willingly join your collection.
Sword and Shield are visually beautiful and easy to jump into, even if you're new to the Pokémon series. The thrill doesn't just end with the core content, either. Expansions for each game added new content, including even more Pokemon.
18. SpongeBob SquarePants: Battle for Bikini Bottom – Rehydrated
Developer: Purple Lamp Studios
Publisher: THQ Nordic
Platform(s): PC, PS4, Xbox One, Switch
Players: 2
Gaming consoles everywhere stepped back in time 17 years when Purple Lamp Studios released the remake of Battle for Bikini Bottom.
Rehydrated is more than just a remaster with improved visuals. SpongeBob's quest to protect Bikini Bottom and his friends from the evil Plankton was given a complete overhaul. Fans of the original will absolutely love jumping into Rehydrated, but it's also the perfect version for newcomers and younger SpongeBob fans.
Battle for Bikini Bottom – Rehydrated even features all-new content, including the boss battle against Squidward's robotic counterpart and an alternate version of Patrick's dream. Unlike the original, Rehydrated comes with a two-player horde mode that increases replayability tenfold.
17. Slime Rancher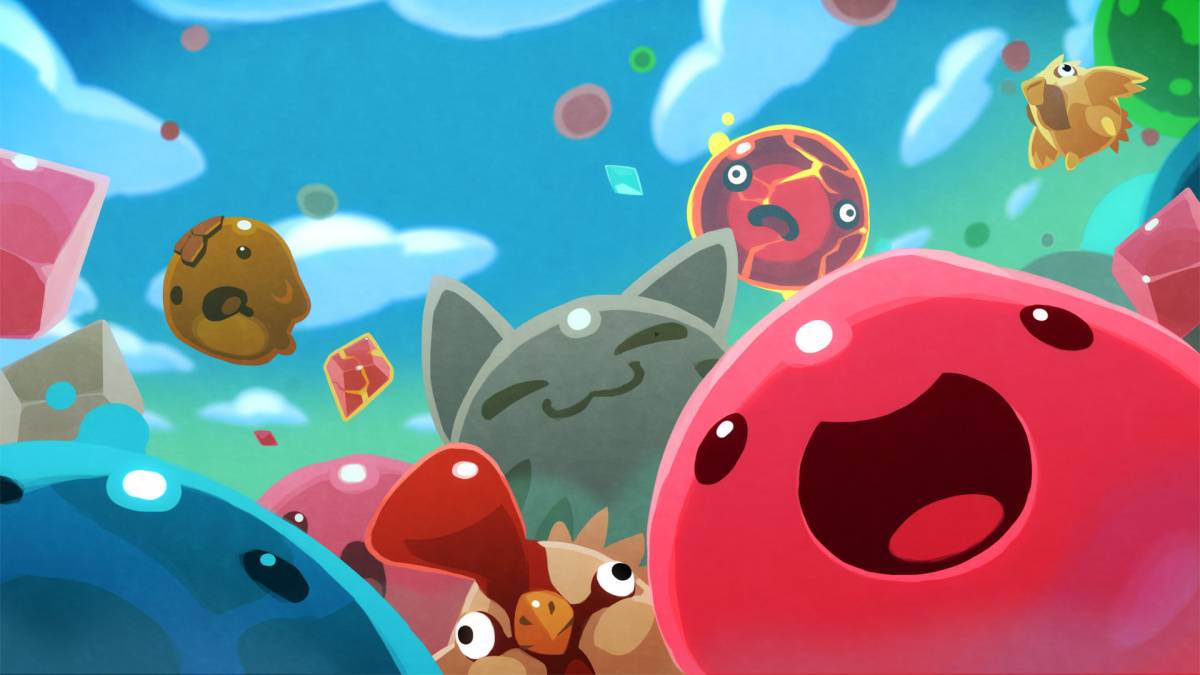 Developer: Monomi Park
Publisher: Monomi Park/Skybound Games
Platform(s): PC, PS4, Xbox One
Players: 1
A great, expansive world awaits Beatrix LeBeau, but she'll need your help to explore the slime-filled Far, Far Range. Slime Rancher isn't the kind of game you play if you need strict directions on what to accomplish. It's all about finding the perfect slime for LeBeau's collection, and it's ultimately up to you how you go about the task of capturing the happily bouncing critters.
With her trusty vacuum, LeBeau sucks up the chipper slime and deposits them into corrals on her farm. Feed them to keep them happy, or you'll be spending all your time recapturing escapees. It's no fun with just one type of slime on your hands, so LeBeau can put two slime in the same pen and watch as they merge into fun, unique creations. Just be mindful of the black slime. They pack quite the punch.
This rancher simulator gives you the freedom to build the ranch of your dreams, complete with decorations, automated feeders, and so much more.
16. Spyro Reignited Trilogy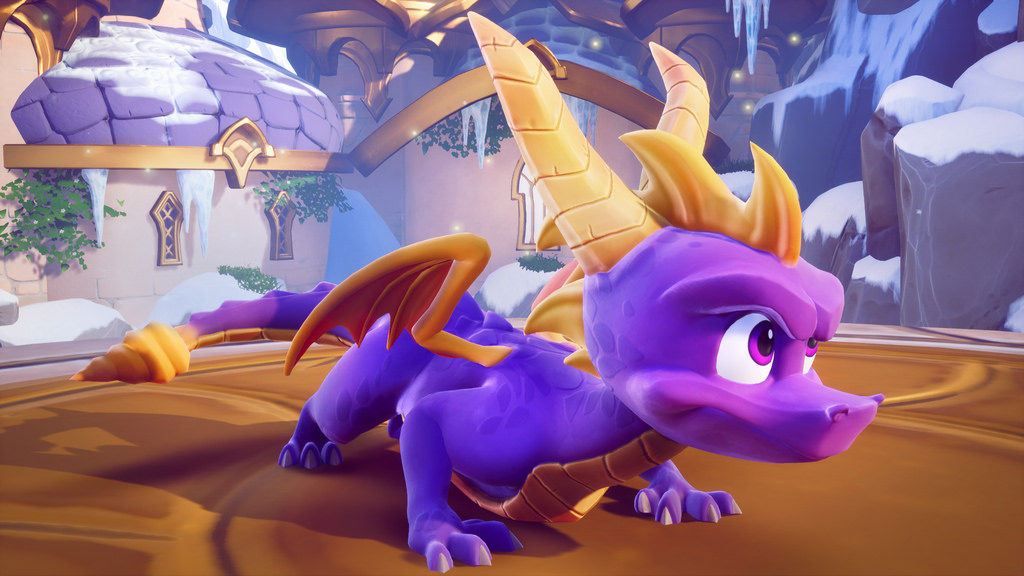 Developer: Toys for Bob
Publisher: Activision
Platform(s): PC, PS4, Xbox One, Switch
Players: 1
During PlayStation's earlier years, it relied on a few mascots to help entertain players. Of course, there was Crash Bandicoot, who became the face of the PSOne for a while. Then, other characters like Gex, Sweet Tooth, Parappa the Rapper, and Sir Daniel Fortesque started to pop up. However, only one had the same staying power as Crash, and that was the beloved purple dragon Spyro.
Spyro: Reignited Trilogy brings the classics of the late-90s/early-2000s to modern players. Spyro the Dragon, Ripto's Rage!, and Year of the Dragon were given an overhaul in this bundled trilogy for the PS4, Xbox One, Switch, and PC. Save for the HD upgrade, little has changed from the original Spyro trilogy, but that's far from a bad thing.
Players feeling nostalgic will pick it up with ease while future Spyro fans will find themselves engrossed in more than 100 levels of fire-breathing entertainment.
15. Grow Home
Developer: Ubisoft Reflections
Publisher: Ubisoft
Platform(s): PC, PS4
Players: 1
Join BUD the robot on a most incredible journey through animal planets in Grow Home for PC and PS4. The colorful and playful adventure platformer sees players manning the Botanical Utility Droid, who's embarked on a mission to save his planet from certain doom. To do so, he must visit alien worlds and harvest the seeds of some incredibly strange plantlife.
Grow Home puts players in control of BUD. Complete control. His hands move independently for an experience that isn't limited by preset animations. Grow Home is the kind of game older players may initially scoff at, but once they get their hands on the charming robot, they'll be enthralled by exploring alien lands and running into some truly unique flora and fauna.
Enhance the botanical robot with hidden crystals and use each plant's properties to progress in BUD's epic quest.
14. Splatoon 2
Developer: Nintendo EPD
Publisher: Nintendo
Platform: Switch
Players: 1
Who said all third-person shooters had to be violent? As Splatoon 2 proves, they absolutely don't have to be as this quirky shooter replaces bullets with ink and armies of soldiers with Inklings and Octolings.
Expanding upon the concept of the original, Splatoon 2 features new weapons, like dual-wield pistols, to help players paint the town green or pink. In this sequel, launched exclusively on the Nintendo Switch, players return to Inkopolis to defend it from the dastardly Octarians. The single-player campaign is fun and colorful, but that's not all Splatoon 2 has to offer.
Though the multiplayer is marred by a lack of integrated voice communication, it more than makes up for it with solid gameplay and a breadth of game modes. Splatoon 2 is a fun break from more serious shooters and is a fine alternative for parents wary of multiplayer games like Call of Duty.
13. LEGO DC Super-Villains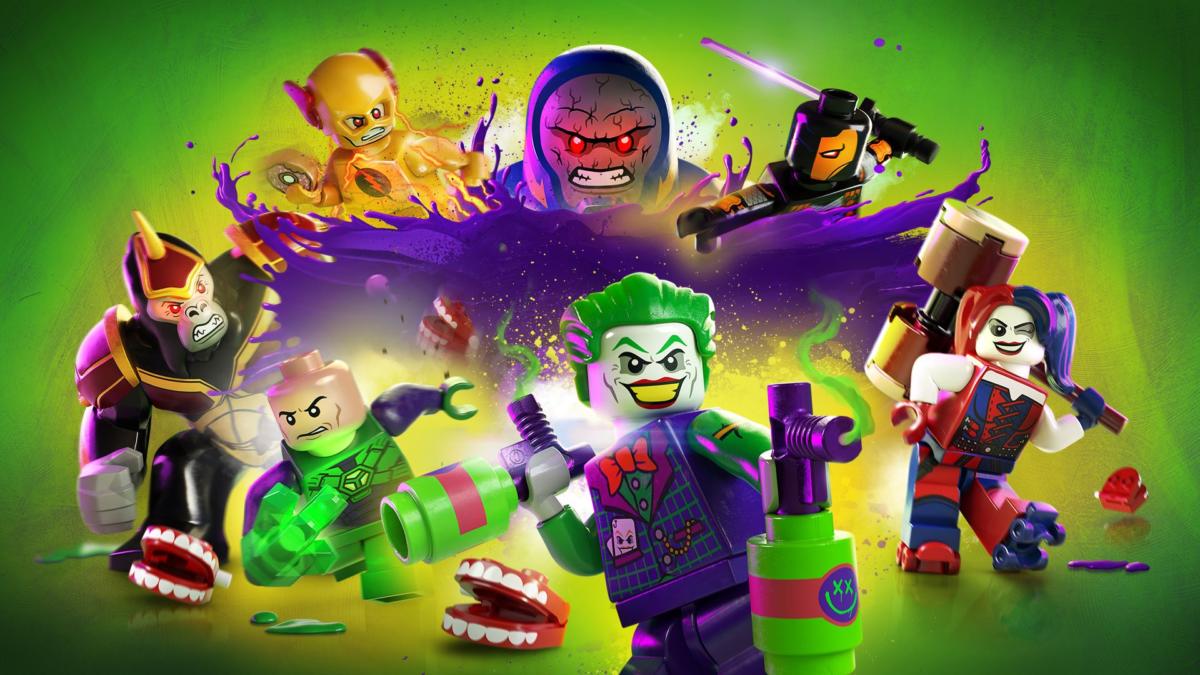 Developer: Traveller's Tales
Publisher: Warner Bros. Interactive Entertainment
Platform(s): PC, PS4, Xbox One, Switch
Players: 2
If you've played any recent LEGO title, then you pretty much know what to expect with LEGO DC, Super-Villains. Though the gameplay may be pretty standard at this point, it's the story that's going to draw you into this family-friendly experience.
When a new band of heroes known as the Justice Syndicate whisks away Batman and company, it's up to DC's greatest villains to stop the dastardly deeds of the unusual travelers from Earth-Three. While all licensed LEGO games pit players in the shoes of a known character, DC Super-Villains features a custom protagonist, The Rookie.
Joined by The Joker, Two-Face, Scarecrow, Riddler, Lux Luther, and other DC villains, The Rookie takes on the Justice Syndicate in this open-world spinoff of the LEGO Batman series. When not tackling the story, players can explore and find hidden unlockables throughout locations like Gotham City and Metropolis.
12. Luigi's Mansion 3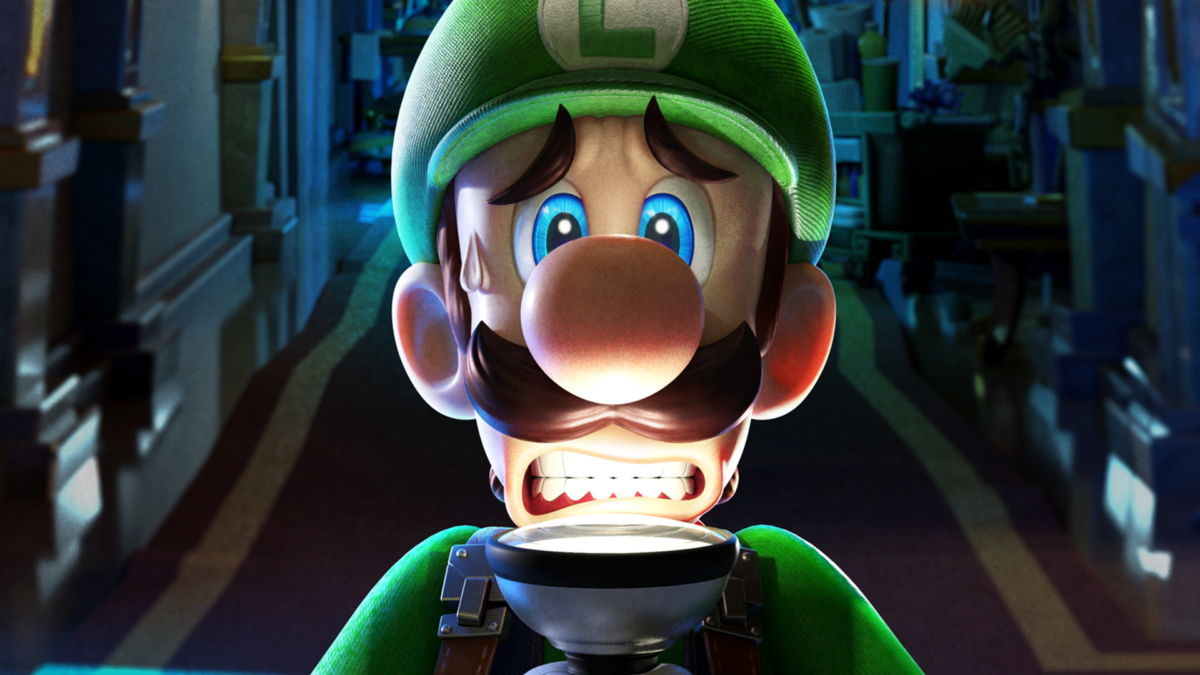 Developer: Next Level Games
Publisher: Nintendo
Platform: Switch
Players: 2
After being lured and trapped in a luxury hotel by Luigi's arch-nemesis, King Boo, he must set out to once again seek out and free his brother and other denizens of the Mushroom Kingdom. This time, he's not alone.
Joined by the aptly named Gooigi, Luigi takes on swarms of troublesome spooks across multiple levels of the haunted hotel. He's equipped with much of the same basic equipment (with a few added gadgets) and the combat hasn't changed too much from the first Luigi's Mansion, but the third game in the series is simply a joy.
For players that enjoy the company of others, Luigi's Mansion 3 features several multiplayer modes, including a local co-op mode where a second player controls Gooigi. Though the online multiplayer may be shallow compared to other titles available on the Switch, it's a fun break from the solo campaign.
11. Super Mario Maker 2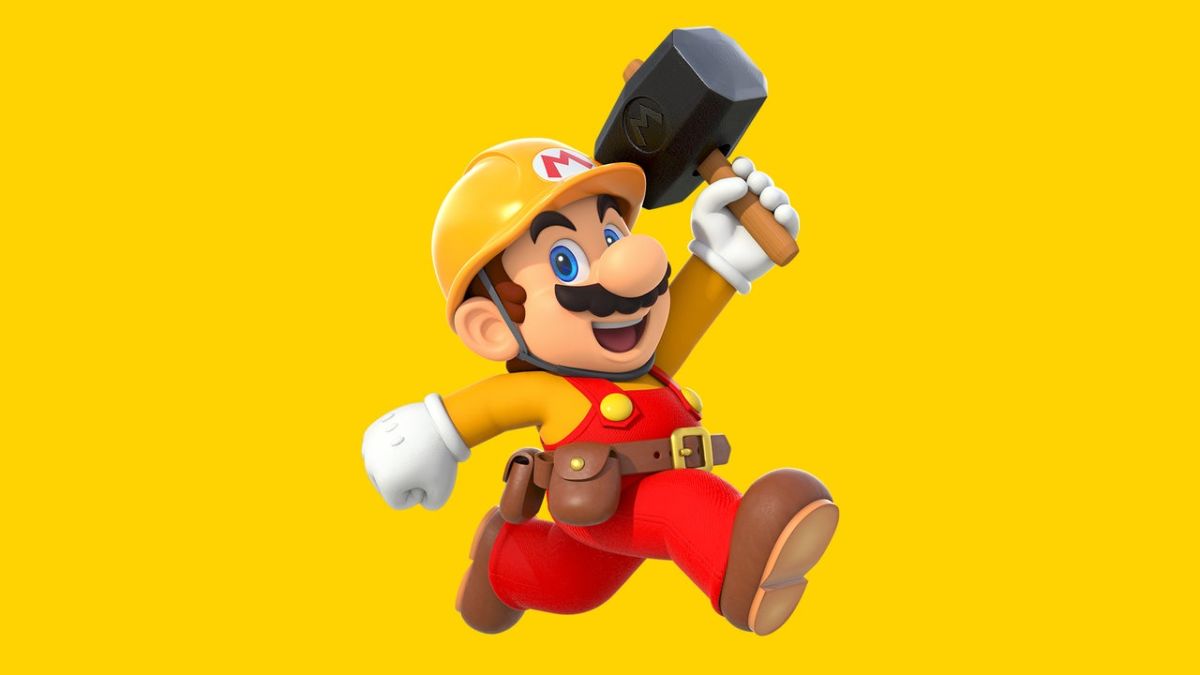 Developer: Nintendo EPD
Publisher: Nintendo
Platform: Switch
Players: 4
When you're looking for the best games for kids, you typically want to stick to titles that require a little creativity. They force children to use their brains, which we're sure is recommended by some scientific study. Among the best games that draw out a little imagination is Super Mario Maker 2 for the Nintendo Switch.
Like its predecessor, Super Mario Maker 2 allows players to build levels ranging from punishingly difficult to leisurely strolls. It all depends on which devilish assets they want to use from games like Super Mario Bros., Super Mario World, Super Mario 3D World, and New Super Mario Bros. U.
Mario and company serve as the test subjects for your creations, which you can keep all to yourself or share with the world. Super Mario Maker 2 encourages teamwork with a local co-op course creation and a four-player online mode. Try to master your own levels or test your skills on the difficult creations of other players in this brilliant game for kids of all ages.
10. Crash Bandicoot N. Sane Trilogy
Developer: Vicarious Visions
Publisher: Activision
Platform(s): PC, PS4, Xbox One, Switch
Players: 1
PlayStation's original mascot finds his way to the Switch, Xbox One, and PC with this remake compilation. Vicarious Visions rebuilt the original Crash Bandicoot series nearly from scratch, giving the titular marsupial and his friends and enemies HD makeovers.
Crash Bandicoot, Cortex Strikes Back, and Warped are just as you remember them, only with the shine of current generation visuals and more improved controls. The remastered trilogy comes with a few new features, including checkpoints, a save system, and the ability to swap between Crash and his sister, Coco.
The Crash Bandicoot N. Sane Trilogy will leave many feeling nostalgic, while those that are playing for the first time will understand the sentimental value of the original PlayStation's first demo disc.
9. LittleBigPlanet 3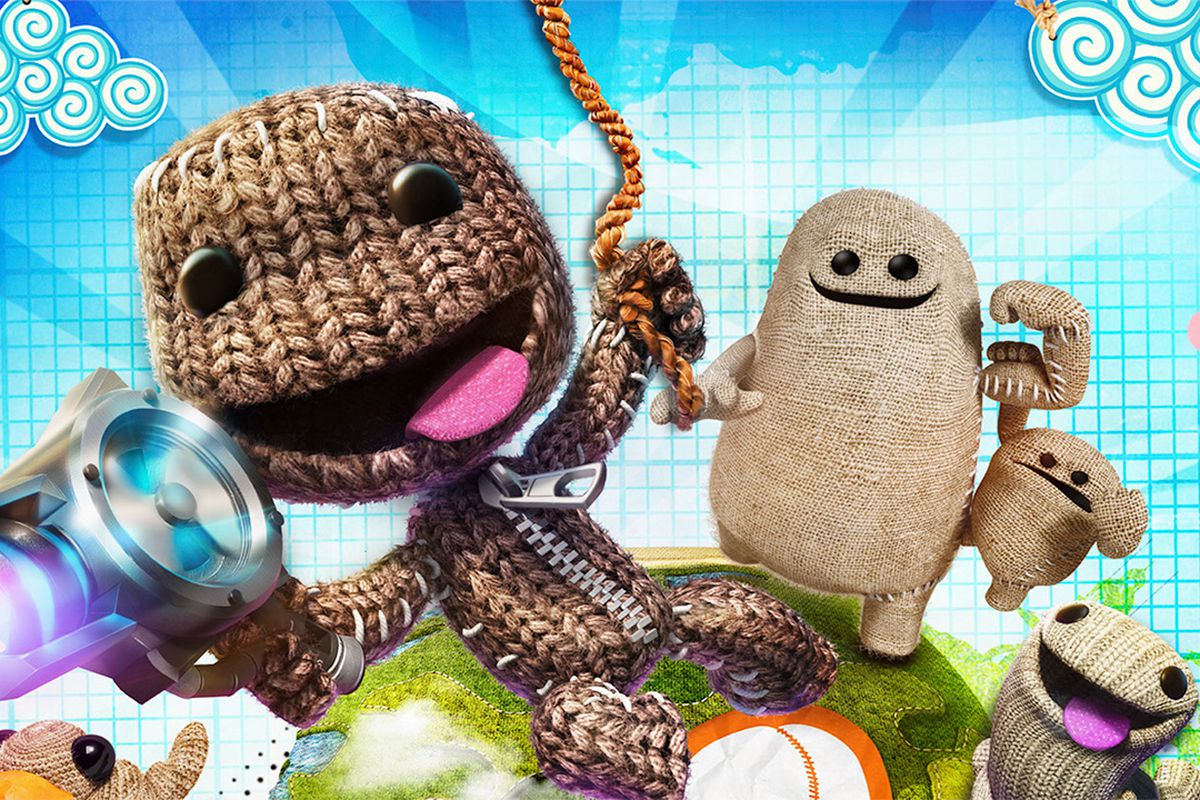 Developer: Sumo Digital
Publisher: Sony Computer Entertainment
Platform(s): PS3, PS4
Players: 4
As they say, the world is your oyster. That's quite evident in Sumo Digital's LittleBigPlanet 3, a side-scrolling puzzle-platformer that has a heavy emphasis on creation. Though the third entry in the popular LittleBigPlanet series features a campaign players can tackle alone or with others in online and local co-op, creating your own adventures has always been a large part of the overall experience.
Players are given the tools to build games of all genres, from levels with an emphasis on horror to first-person shooters. LittleBigPlanet 3 made some needed improvements to its level creation to allow players to build full games that rival the game's typical physics-based experience.
Sackboy returns with his friends Oddsock, Swoop, and Toggle to embark on grand adventures spanning zany and dangerous worlds. Send them on unforgettable journeys by putting your imagination to the test and utilizing the many assets provided.
8. Pokémon: Let's Go, Eevee! / Let's Go, Pikachu!
Developer: Game Freak
Publisher: Pokémon Company/Nintendo
Platform: Switch
Players: 2
Though they bear flashier titles, Let's Go, Eevee! and Let's Go, Pikachu! are remakes for the earliest Pokémon games. With a ten-year gap between the titles, you can bet that the Nintendo Switch remakes feature elements of the Pokemon universe that came out long after Yellow released.
Though it features plenty of gameplay features from the main series, Let's Go, Pikachu! and Let's Go, Eevee! trade traditional battles in favor of a system similar to Pokémon Go. The titles utilize the Switch's motion controls to really immerse players in the Pokemon-catching experience.
Both Let's Go games borrow aspects from other titles, like the experience points of Pokémon X and Y and the updated evolution system from previous titles. The games also keep many features from Yellow, including the inability to evolve starting Pokémon and the story.
Let's Go, Eevee! and Let's Go, Pikachu! feature online and local connectivity, where players can trade Pokémon and battle others with their selection of Pokémon.
7. Rocket League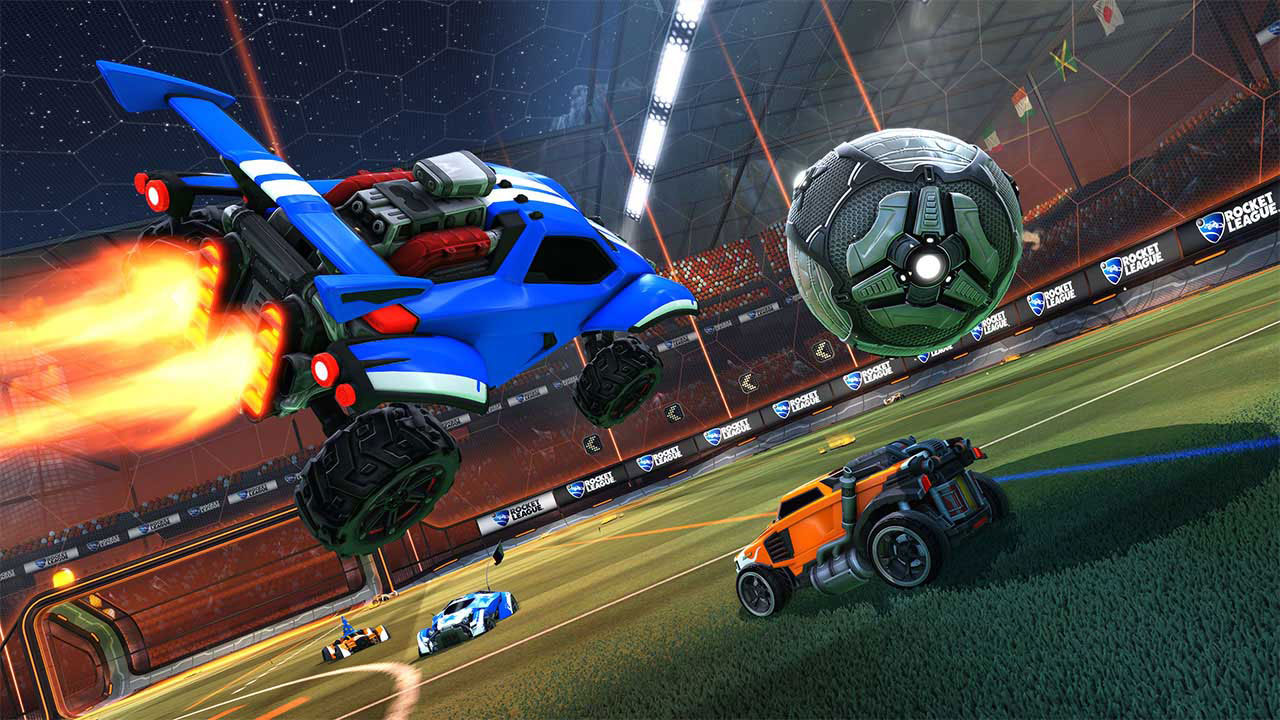 Developer: Psyonix
Publisher: Psyonix
Platform(s): PC, PS4, Xbox One, Switch
Players: 4
What happens when you mix soccer and racing? It's probably a question you've never pondered, but Psyonix certainly did at some point. And the answer they came up with? Rocket League.
Tiny cars race across a grassy field in hopes of slamming an oversized ball into their opponent's goal. It's as simple as that, yet also far more complicated. Players that exhibit complete control over their vehicles, which means knowing the best times to boost and brake and take flight, master the field. Those still trying to figure it out may not score as many points, but they'll still have a ton of fun with Rocket League's chaotic concept.
There is definitely a way to perfect your four-wheeled skills, but it's certainly not imperative to finding the hilarity in this unique soccer game. With cross-platform play across the PS4, Xbox One, PC, and Switch, there is no limit to the amount of fun you can have in Rocket League. Best of all? It's completely free.
6. Roblox
Developer: Roblox Corporation
Publisher: Roblox Corporation
Platform(s): PC, PS4, Xbox One, iOS, Android
Players: 1
Sometimes, the best games for kids are the ones that let them create their own experiences. If they want to escape from a deranged serial killer stalking an isolated town, they can. If they want to immerse themselves in a milder version of a modern war shooter, the options are there. Roblox tries not to limit the creativity of its player-base, which can utilize a host of assets to create some truly unique (and entertaining) scenarios.
From games that have you escaping the sinking Titanic to racing games that feature more than 100 different cars and a brightly lit city, the child-friendly MMO puts creativity in the forefront. Playing these custom games are nearly as much fun as building them as Roblox encourages players to let their visions fly.
Even if you're not interested in building a game, there is a library of user-created Roblox games worth sinking some time into.
5. The Legend of Zelda: Link's Awakening
Developer: Grezzo
Publisher: Nintendo
Platform: Switch
Players: 1
Back in 1993, Nintendo released the fourth installment of The Legend of Zelda series to critical acclaim. Twenty-six years later, Grezzo enjoyed similar praise when it released a remake of the classic Game Boy title. Link's Awakening retains much of the charm of the original title along with improved visuals similar to the 1998 re-release Link's Awakening DX.
The remake is the perfect opportunity for younger players to experience one of the best The Legend of Zelda titles out there. The open world is full of perils and secrets that await only the bravest of adventurers. Once again, Link rises to the occasion after becoming shipwrecked on a distant land.
That's right, the game deviates from Hyrule and sends Link on a quest across Koholint Island to find his way home. The story has stayed the same, but Link's Awakening adds some new features, including Amiibo support and customizable dungeons.
4. Mario Kart 8 Deluxe
Developer: Nintendo EAD
Publisher: Nintendo
Platform: Switch
Players: 4
Racing games are always a good pick when it comes to entertaining children. However, there is no racing game like Mario Kart 8 Deluxe. The Switch port of the Nintendo Wii U title gives players access to all DLC characters and tracks, which are displayed in stunning 1080p.
The core game hasn't changed much, though the battle mode has undergone some slight tweaking to make it more entertaining for you and your friends. In the core game, players duke it out on hazard-ridden courses in a nail-biting battle for first place. Use everything in your power to take out your opposition, like banana peels and the dreaded blue shell.
You can play locally with three other friends or take the race online to prove you're a master of Rainbow Road.
3. Animal Crossing: New Horizons
Developer: Nintendo EPD
Publisher: Nintendo
Platform: Switch
Players: 1
The highly anticipated life simulator may not sound like the perfect game for kids, but there are few that better fit the billing. New Horizons sends players to their personal deserted island with the task of doing just about anything they please.
The point, of course, is to develop a community and turn it into a self-sufficient village. How you go about it is up to you, whether you put an emphasis on exploration for rare materials or prefer to put your time into fishing and gardening.
The island is yours to build as you wish, but take note that a game like Animal Crossing is incredibly addicting. It's best to cancel your plans once you pop this simulator into your Switch. The only upside is that the game runs in real-time, so you and it can take a break come nightfall.
2. Super Mario Odyssey
Developer: Nintendo EPD
Publisher: Nintendo
Platform: Switch
Players: 1
Mario embarks on his strangest adventure yet when Bowser once again kidnaps Princess Peach and forces her into marriage. Sure, the plot of Super Mario Odyssey may start off a little dark and controversial, but once the former plumber meets his new companion, Cappy, the world-jumping adventure lightens up and delivers hours of kid-friendly entertainment.
While Mario brings his usual assortment of tricks to the game, Cappy opens up a whole new brand of mischief. The anthropomorphic red hat, which replaces Mario's iconic cap, can be thrown onto enemies so players can control them. Used to progress through levels and unlock hidden areas, controlling Goombas and the like is about as fun as you would imagine. To spice things up, Odyssey even throws a T-rex into the mix.
Though the post-game content doesn't extend beyond collecting hidden moons, Super Mario Odyssey is a memorable game that all Switch owners should play, regardless of age.
1. Minecraft
Developer: Mojang
Publisher: Mojang
Platform: PC, PS4, PS3, Xbox 360, Xbox One, Wii U, Switch, 3DS, iOS, Android
Players: 4
Minecraft sends players on a quest for survival in a land of blocky perils. Its Survival Mode tests your ability to endure late-night attacks from zombies, ranged assaults from skeleton archers, and swarms of all manner of creepy crawlies while trying to best the Ender Dragon.
Where players really shine, though, is in Minecraft's Creative Mode. Here, they have unlimited access to the game's resources to build whatever they can imagine.
Well, so long as it's something that can be built out of square materials.
Minecraft is a source of countless hours of entertainment. So long as you keep coming up with ideas, there will always be a reason to return to this incredibly simple formula. From towering skyscrapers to underwater roller coasters, there are so many things to be built in the block world of Minecraft.
Even if you don't like playing Minecraft, it's difficult not to get sucked into the many YouTube videos showcasing epic builds and dangerous adventures.
READ NEXT: 10 Happy Games To Cheer You Up