So far, 2021 has been a year of gaming that's almost been as notable for what hasn't released instead of what has. It's been delay after delay while studios around the world continue to reckon with the new normal, but that doesn't mean the best games of 2021 are any less deserving of your attention.
In fact, some of the most anticipated games of the year being pushed back has given others a spotlight instead, allowing new ideas to come shining through. We've picked a fairly eclectic mix of AAA and indie as we reel off our favourite games we've played in 2021 as we cross the midway point, so bear in mind that if you're wondering where X is and why Y isn't listed. We can't play every game — there's still way too many releasing every week, despite the state of things.
Presented in alphabetical order, here are the best games of 2021 so far for PC, PS4, PS5, Xbox One, Xbox Series X | S, and Switch. We're not including ports or remasters because they aren't technically new games, though we are making one exception.
The Best Games of 2021 So Far
1. Chicory: A Colorful Tale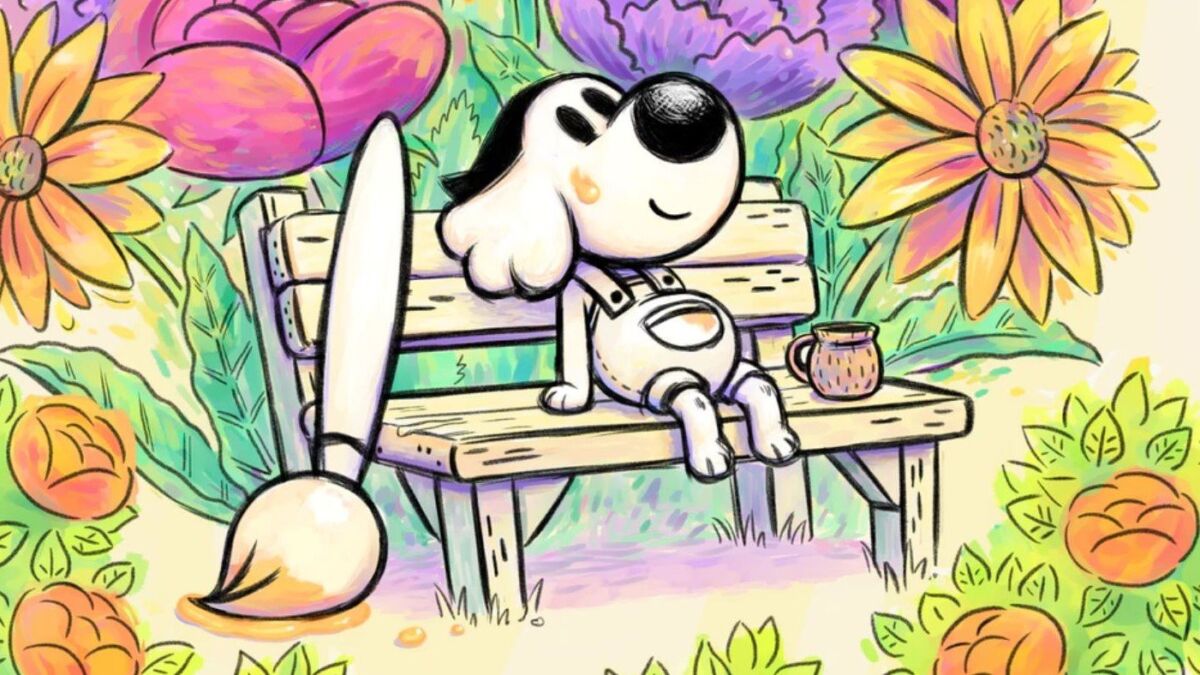 Developer(s): Greg Lobanov, Alexis Dean-Jones, Lena Raine, Madeline Berger, A Shell in the Pit
Publisher: Finji
Platform(s): PC, PS5, PS4
Chicory feels exactly like the kind of game I – and likely many others – needed to experience. Playing as Pizza the dog (yes, it's wonderfully twee), you take up the mantle of the Wielder in a world where all colour has disappeared.
With your handy brush, you must paint the world back to life, all while interacting with your neighbours and getting help from your very boisterous dad from a phonebox. You don't need to be an artist to be able to make the world of Chicory feel like your own, or to be soothed by the simple act of making grass green.
Chicory is a lovely, comfy game that's perfect for when things just get too loud and an inventive must-play that more than deserves to be in the awards conversation at the end of the year. – Jimmy Donnellan
2. Chivalry 2
Developer: Torn Banner Studios
Publisher: Tripwire Interactive
Platform(s): PC, PS4, PS5, Xbox One, Xbox Series X | S
Chivalry 2 is a sequel to the appropriately titled cult hit Chivalry: Medieval Warfare. As the name would suggest, Chivalry saw players enact medieval combat in multiplayer matches that truly revelled in the carnage that comes with a couple dozen players waving swords around. Chivalry 2 takes everything great from that game, and turns it up to 11.
The sequel supports up to 64 players across deathmatch and objective game types, which are about as hectic and bloody as any medieval movie fight scene. Chivalry 2 also includes 4 distinct classes, each with three unlockable subclasses with their own weapons and skills, and there's full customisation for each of the classes too. It's not just uncoordianated swinging either, as there's a range of moves on offer that can separate the skilled from the "soon-to-be-decapitated".
Best of all, you can pick up barrels to launch at your foes, which is as fun as it sounds. – Ash Bates
3. Hitman 3
Developer(s): IO Interactive
Publisher: IO Interactive
Platform(s): PC, PS5, PS4, Xbox Series X | S, Xbox One, Switch (Cloud Version)
Hitman 3 instilled the same goofy joy in me the first time I played Hitman 2: Silent Assassin and discovered that I could beat up a postman and run around with flowers. While I'd stop short of calling it the best game in the series, Hitman 3 sends the series out on a pretty big high — in more ways than one.
From the jaw-dropping height of the first level in Dubai to the utterly fantastic Knives Out nod in England, Hitman 3 shows IO at perhaps their most experimental. Nowhere is that more apparent than in the almost intimidatingly complex Berlin map, which gives you a million different targets and tells you to just go nuts.
Though its last level may be kind of antithetical to the ethos of the new trilogy and the gameplay feels largely familiar, Hitman 3 will have you cackling away like a Dr Jekyll of murder for hours on end. – JD
4. Knockout City
Developer: Velan Studios
Publisher: EA
Platform(s): PC, PS4, PS5, Xbox One, Xbox Series X | S, Switch
Multiplayer games that do things a little bit differently than just big dudes with guns shooting at each other are always worthy of praise, which is why Knockout City is such an interesting release. Instead of going down the traditional route, Knockout City is like dodgeball on the streets, with players competing to smack each other with rubber balls to score points.
While a game like this could easily have been nothing more than an approachable romp that everyone can enjoy (and with its accessible controls, there is truth to that), Knockout City's charming simplicity hides plenty of depth. With a mix of moves and special balls, there's plenty of strategy and mind games to unpack that turns a lighthearted match into a tense, back and forth affair.
Then an entire team throws balls at you, kills you and you end up putting your controller through the TV. Fun times. – AB
5. Loop Hero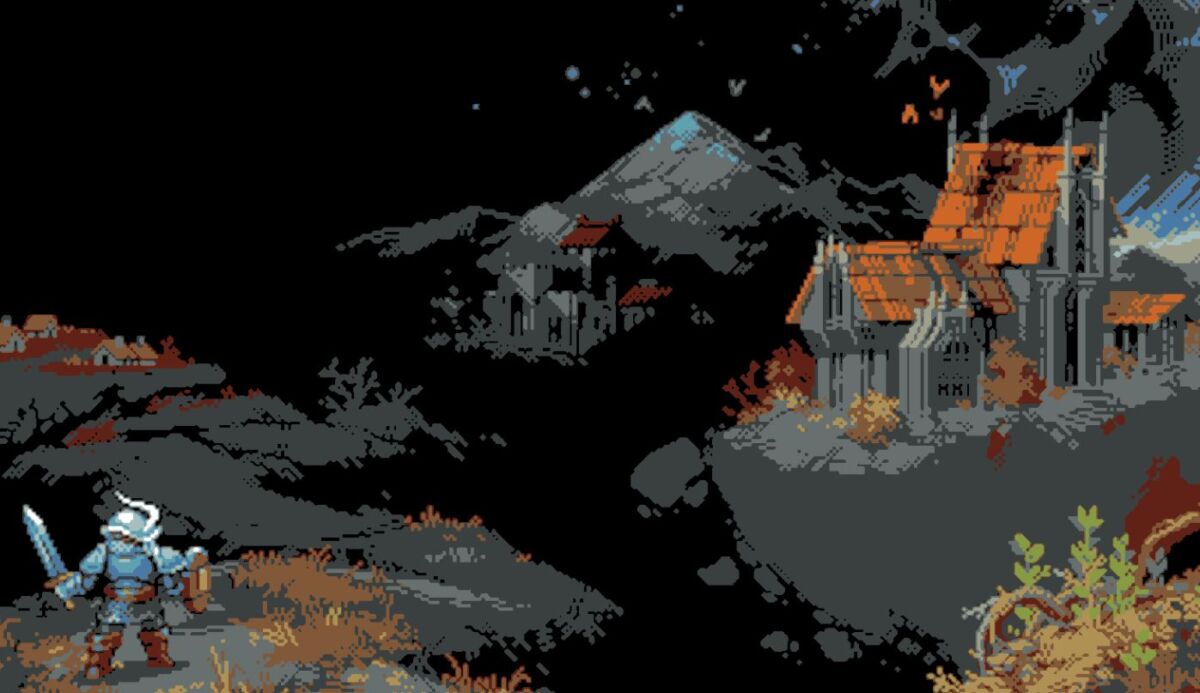 Developer(s): Four Quarters
Publisher: Devolver Digital
Platform(s): PC
Loop Hero is such a good game that it single-handedly made me get over my prejudices about deck-building games, a pigeonhole that it actually doesn't really fit into that snugly. It's not quite like anything else out there.
In essence, your little hero walks around a randomly generated loop with you able to customise what they run into from your deck of cards. Each loop, enemies respawn. Sounds simple, right? Well, you also have to power up your little hero over time by adding more and more horrors in their path until they are strong enough to take on the boss, but what if you bide too much time and end up dying while trying to grind? If you've played a roguelike before, you know what to expect: pain and regret that keeps you hooked.
A devilishly lo-fi experience whose soundtrack will follow you around like you're in a fever dream after your hundredth failure, Loop Hero is a true villain of your spare time. – JD
6. Ratchet & Clank: Rift Apart
Developer: Insomniac Games
Publisher: PlayStation Studios
Platform(s): PS5
For someone who never really bought into the Ratchet & Clank hype train when the series first debuted, I'm shocked at how much I've grown to love the games after picking up a PS5. I've had Ratchet & Clank, the PS4 remake/film tie-in as part of PlayStation Plus for a while, but finally decided to finish it before diving into Rift Apart. The reason I mention this is because Rift Apart blows that game so far out of the water that it's in another timezone entirely.
Ratchet & Clank's numerous installments might put players off from jumping into Rift Apart, but it's actually a brilliant starting point for new players, giving players a fantastic, comedic and sometimes even emotional story about saving the universe. It's a 10-15 hour smile generator that's possibly the best advertisement for the PS5 yet.
The characters are excellent, the gameplay is fantastic, and despite some glitches, it's a marvellous accomplishment for a game that spent a good portion of its development time during the pandemic. An utterly joyous experience from start to finish. – AB
7. Resident Evil Village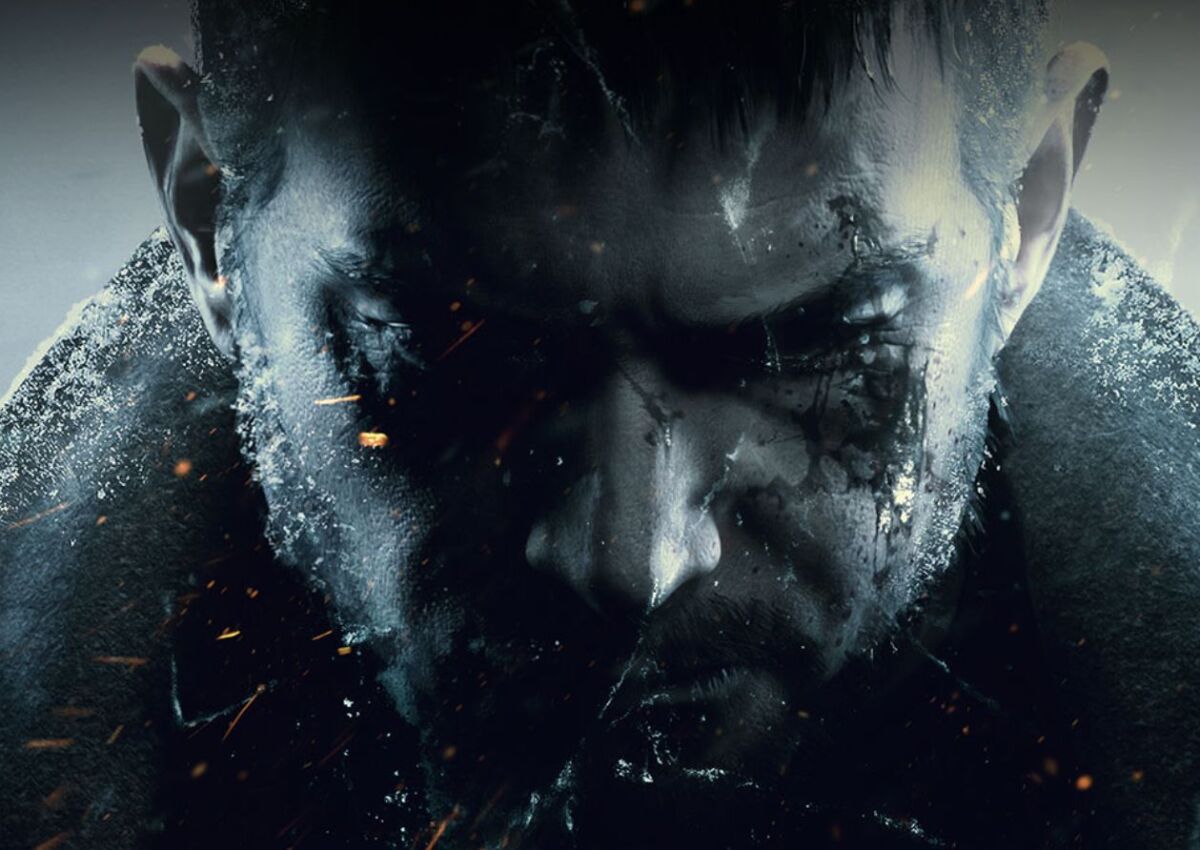 Developer(s): Capcom
Publisher: Capcom
Platform(s): PC, PS5, PS4, Xbox Series X | S, Xbox One
You could make the argument that Resident Evil Village is the only truly AAA multi-platform game of the year so far, at least the one that's delivered the most. Village has also been a bit of a saviour because of how refreshingly un-modern it feels for a single-player game.
By that, I mean it has none of the contemporary trappings of modern game design where it so often feels like you're buying a starter pack. You get the game, you play the game, you complete the game, and hey, here's a bunch of rewards for a job well done. It shouldn't feel so revelatory, but Village is a throwback in all the best ways.
It also has a wonderfully thick woman who keeps DeviantArt in business, one of the scariest sequences in horror gaming history, and the exact kind of brilliant nonsense that's kept Resident Evil so beloved for a quarter of a century. More games should be, ahem, molded like this these days, even if it does get pretty close to punching the shark at some points. – JD
8. Returnal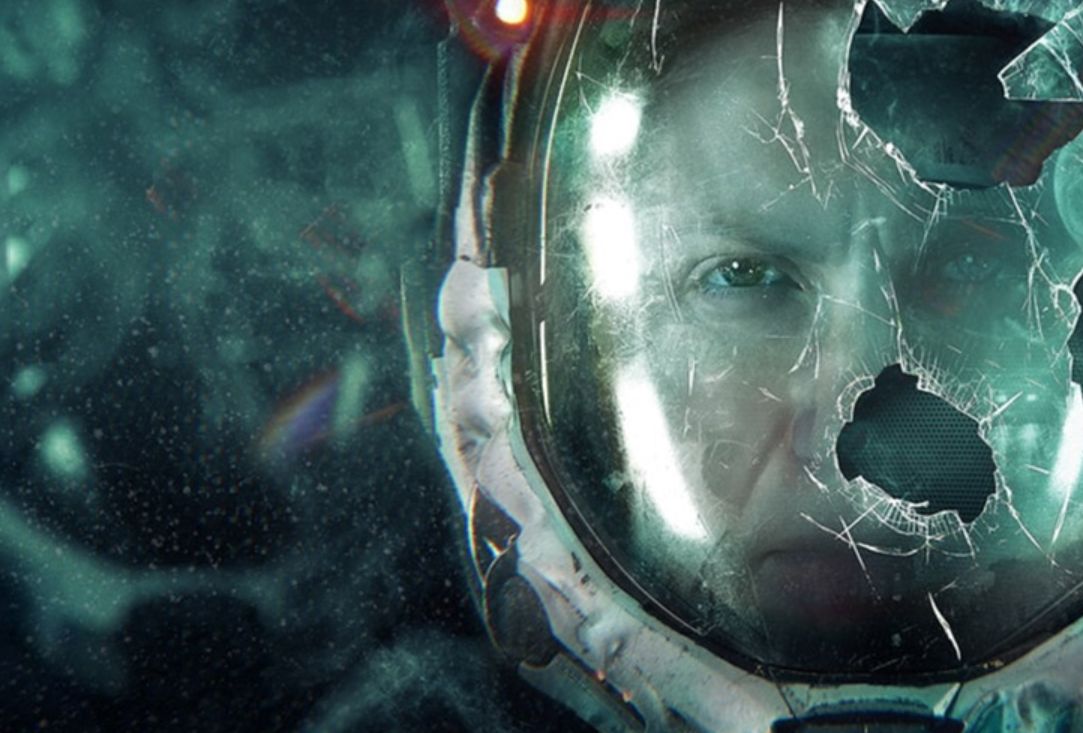 Developer(s): Housemarque
Publisher: SIE
Platform(s): PS5
It says a lot about how much I enjoyed Returnal that its myopic and borderline pretentious save system didn't really do enough to dissuade me from sinking 50 hours into it in the space of a week.
While its difficulty has been the major talking point, that focus really does a disservice to the whole package of infuriating, captivating brilliance that is Returnal. Roguelikes usually don't cost £70, but most roguelikes really can't come close to the PS5 exclusive Returnal either.
Selene is a brilliant protagonist, not just because she's so different to what we've come to expect, but also because Returnal marks Housemarque's most narratively ambitious game to date. The storyline twists and turns, the eldritchian horrors — whether that's in dusty wastelands or the discomforting depths of the ocean — are hard to shake, and the gameplay itself will have you gurning with such sweaty, furious concentration that you'll think you've gone cross-eyed.
Electropylon gang, I see you. – JD
9. Subnautica: Below Zero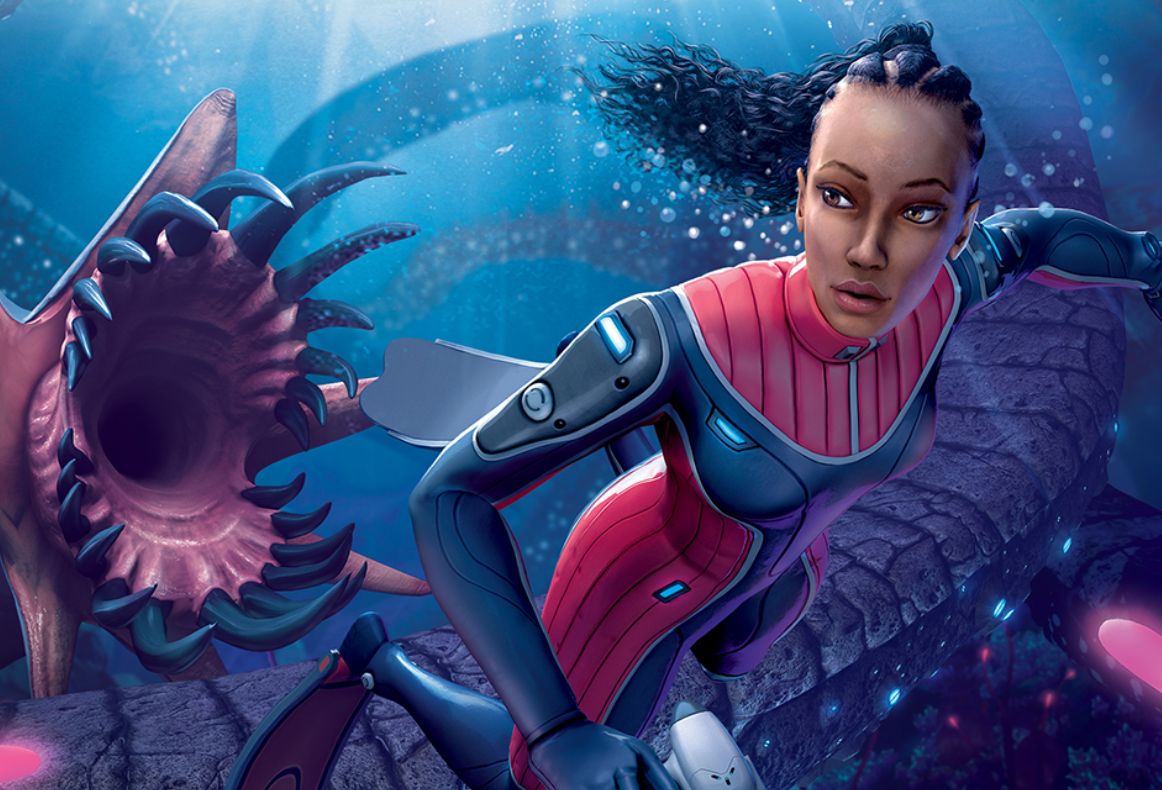 Developer(s): Unknown Worlds Entertainment
Publisher: Unknown Worlds Entertainment
Platform(s): PC, PS5, PS4, Xbox Series X | S, Xbox One, Switch
Unknown Worlds saw that you liked the first Subnautica game and just went "more, but make it colder and put in penguins". You might not believe this, but any game featuring penguins instantly gets an extra 5 points on Metacritic.
Below Zero isn't some grand reinvention of the game that came before it, but it doesn't need to be when the original felt like such a reinvention for a whole genre. Instead, Below Zero comes across as something partway between a test run and a full sequel despite really being neither, the story being much more overt with a fully voiced protagonist and the developers trying a couple of new mechanics.
While it does feel smaller and it loses some of that oppressive dread from the first game's massive ocean, Below Zero is a must for anyone who wants to explore an alien ocean in their own time and looks at some very cute penguins.
Or, alternatively, yeet some cute penguins for fuel. I did say they tried out some new mechanics, I didn't say they had to be ethically and morally sound. – JD
10. Super Mario 3D World + Bowser's Fury
Developer: Nintendo
Publisher: Nintendo
Platform(s): Switch
Normally, we try to avoid ports or remakes on our game of the year lists, and 2021 has been lousy with them. Between Mass Effect: Legendary Edition, Nier Replicant and Ninja Gaiden: Master Collection, among others, there's been plenty of high profile cases of older games being given another chance to shine. We're making on exception for this list though, as perhaps the best re-release of the year is Super Mario 3D World + Bowser's Fury, which takes the Wii U platformer and ports it to a console people actually like.
While the main game is still as fantastic as it always was, especially when playing co-op with friends, the Bowser's Fury expansion might actually be the highlight of the entire package. Set in a decently sized open world, filled with smaller levels and areas that beg to be explored, Bowser's Fury feels like a brilliant evolution on what it means to be a Mario game in 2021.
Sure, it's only short, but if future single-player Mario games follow the same formula as this, the plumber's future will be just as bright as his past. – AB
READ NEXT: Biggest Xbox Exclusive Games Of 2021 & Beyond
Some of the coverage you find on Cultured Vultures contains affiliate links, which provide us with small commissions based on purchases made from visiting our site. We cover gaming news, movie reviews, wrestling and much more.