Free games have come a long way in the past decade or so. The quality has improved, the content is constantly updated, and more people are playing them than ever before (a game like Fortnite has amassed hundreds of millions of players). Nowadays, you can hardly tell the difference between the best free PC multiplayer games and those that cost full price.
These games offer some of the best experiences you can have, and since the PC is a stellar platform, it has more free games than you can imagine. You could be looking for a few minutes of quick fun, or perhaps you want to immerse yourself in a fully-detailed world for hours on end. The PC's got everything you can want.
So, below are the best free multiplayer games in alphabetical order you can try out on PC right now. All you need is a decent internet connection to download them and enough free space.
THE BEST FREE MULTIPLAYER GAMES ON PC: Apex Legends | Call of Duty: Warzone | Counter-Strike: Global Offensive | Dauntless | Dota 2 | Eve Online | Fortnite: Battle Royale | Guild Wars 2 | Heroes of the Storm | League of Legends | Path of Exile | Rift | Smite | Starcraft II | Team Fortress 2 | World of Tanks
1. Apex Legends
Developer: Respawn Entertainment
Publisher: EA
Microtransactions? Yes
When it comes to the battle royale genre, it's tough for a new game to make an impact, but that's exactly what Apex Legends did. Made by the developers of Titanfall, the game follows the tried-and-true battle royale formula while adding unique characters and gameplay elements.
Based on your team composition and the characters you select, there are plenty of ways you can approach each round. After all, each character has a distinct ability that can change the tide of a fight.
Apex also has contextual pings, which enable communication by letting you announce loot, mark enemies, tell your teammates where you're headed, and more. So, if you get killed, you can easily blame your team for pinging the Mozambique over and over.
2. Call of Duty: Warzone
Developer: Raven Software, Infinity Ward
Publisher: Activision
Microtransactions? Yes
It seemed inevitable that Call of Duty would go the free-to-play route at some point. It would have been hard to predict just how broadly loved Warzone would turn out to be since its launch in March 2020, though.
Players drop into Verdansk in massive numbers and do battle until one player or squad is left standing — hardly anything revolutionary as far as battle royale games go. However, with the ability to collect special currency for trade, fight for a second life, and even call in your own loadouts, Warzone has positively flourished since launch.
With Warzone likely to just keep getting updated year-on-year with each new CoD release, Warzone is going to be a constantly fresh, thrilling experience. As long as they can tidy up all the hackers, mind you.
3. Counter-Strike: Global Offensive
Developer: Valve
Publisher: Valve
Microtransactions? Yes
Counter-Strike truly is one of the pioneers of team-based gameplay. Global Offensive has "new" maps, weapons, and characters compared to previous entries, as well as updated classic maps like Nuke, Inferno, Train, and Dust.
CS is an essential esports title, with teams from around the world constantly competing. It also has multiple game modes ranging from Competitive to Casual, Wingman, Arms Race, Flying Scoutsman, and more.
That said, it isn't the easiest for beginners to get into, especially competitively — you will probably die a lot. However, with enough time and by spectating competitive matches, you can soon come to grips with it and have a fighting chance. Probably.
4. Dauntless
Developer: Phoenix Labs
Publisher: Epic Games
Microtransactions? Yes
Monster Hunter might have finally come to PC — to plenty of critical acclaim and commercial success, at that — but Dauntless offers a similar experience for completely free.
In Dauntless, you can go online with up to three co-op friends, and together, you will face increasingly tough monsters called Behemoths. Each Behemoth is a challenge in its own right, with distinct abilities and attacks that you have to learn and counter.
You should also ensure that your party packs a range of weapons so you can chain together combos and abilities. Otherwise, the experience might start to feel intimidating as you die over and over again. Regardless, the game is a grind worth persevering through.
5. Dota 2
Developer: Valve
Publisher: Valve
Microtransactions? Yes
Dota 2 is the official sequel to the wildly popular Warcraft 3 mod, and it involves two teams of five selecting their champions from a pool of hundreds, then going into battle. The teams have to win their lanes by taking down towers and killing their enemies (usually in epic team fights), and finally win the game by being the first to destroy the enemy team's Ancient Structure in their stronghold.
The game has a steep learning curve, and you might be struggling even after playing for a dozen hours, but once you "git gud", Dota 2 becomes one of the most rewarding experiences you can imagine. Gamers have spent anywhere from several hundred to a few thousand hours on the game. And when it comes to eSports, its tournaments have some of the highest prize pools available.
6. Eve Online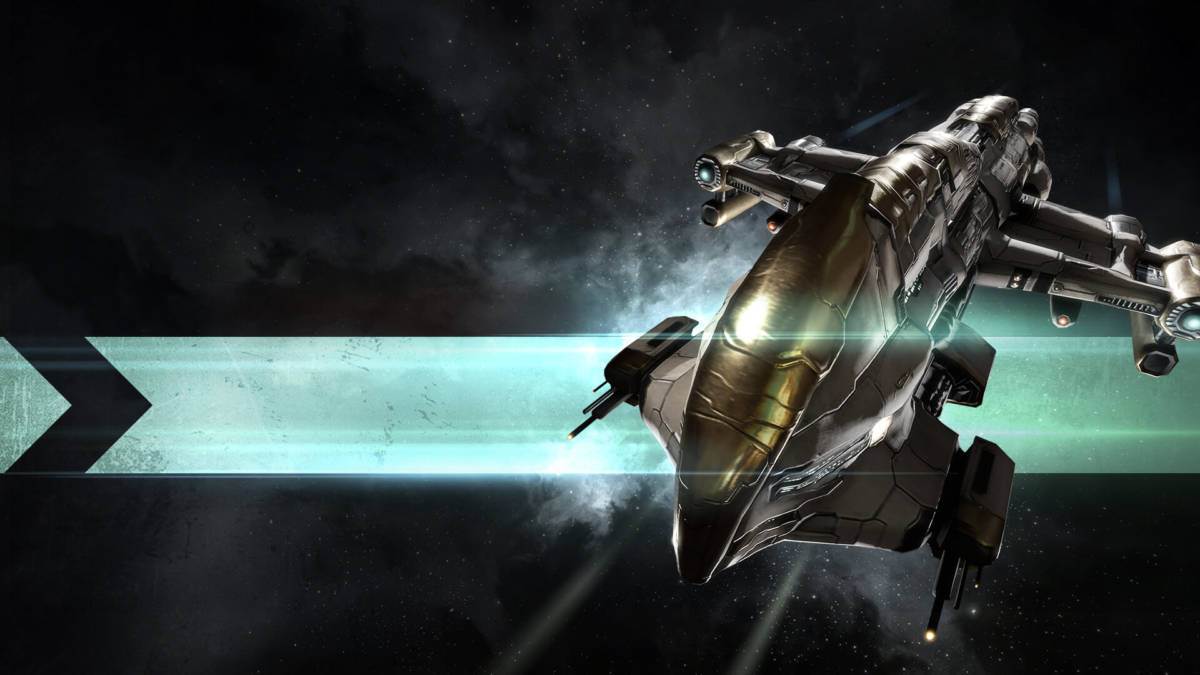 Developer: CCP Games
Publisher: Simon & Schuster, Atari
Microtransactions? Yes
Eve Online is among the most player-driven MMOs you can play. It has mega-corporations that players run, and there are massive space battles where you can have over 5,000 pilots taking part. It's chaotic but gorgeous, and a free multiplayer game you can really get lost in.
Eve gives you the freedom to select your path across the galaxy. You can be a pirate, a trader, or take part in war or politics across the game's 7,000 star systems. If you decide to take part in the PvP or PvE battles, though, here's hoping you're not emotionally invested in your ship — over 750 ships get destroyed in the game every hour.
7. Fortnite: Battle Royale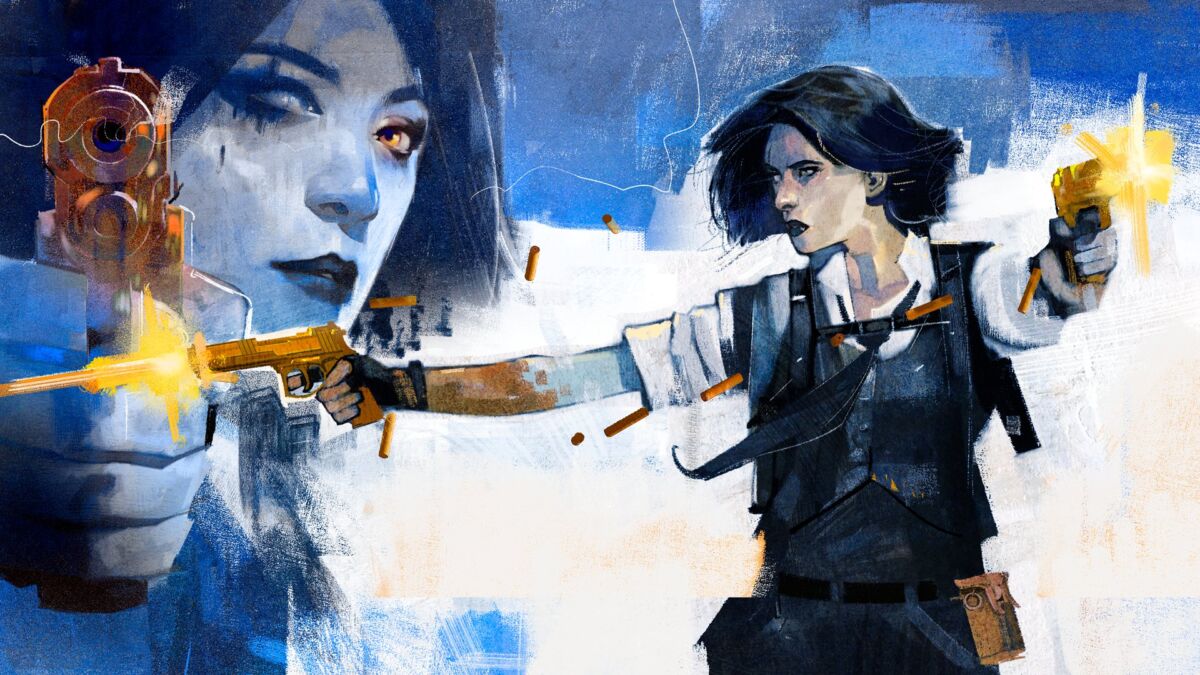 Developer: Epic Games
Publisher: Epic Games
Microtransactions? Yes
Without a doubt, Fortnite is one of the biggest games of all time. It has a player base numbering over 350 million, it earns billions of dollars per year, and everyone plays it from streamers to celebrities and folk who don't even identify as gamers. It's a cultural phenomenon.
With its cartoonish graphics and countless dance moves, you might not remember that Fortnite's Battle Royale mode was made in just a few months to offer competition to PUBG. However, since its launch, it has constantly evolved through season change and regular updates.
It's also beginner-friendly thanks to SBMM, meaning you can just log in and find a new challenge to finish. The shooting mechanics are simple, and while the building mechanics add depth, you don't have to master them to have a good time.
8. Guild Wars 2
Developer: ArenaNet
Publisher: ArenaNet
Microtransactions? Yes
Few MMOs are more detailed or fun than Guild Wars 2. And to make things better, a massive chunk of the game is playable for free.
Guild Wars 2 has plenty of activities to take on, from going on traditional quests for the game's NPCs to taking part in zone events, where you can work together with other players to defeat a tough boss. You can also roleplay as a certain character's personality and look for dragons to kill as uou try to complete all the game's many, many achievements.
Even if you choose not to spend money on the game's expansion, there are still hundreds of free hours of fun to be had.
9. Heroes of the Storm
Developer: Blizzard Entertainment
Publisher: Blizzard Entertainment
Microtransactions? Yes
Heroes of the Storm is Blizzard's answer to the likes of League of Legends and Dota 2. However, this is not a mere Dota clone. Instead of focusing on one central map, the game offers a range of themed arenas where you can complete side quests in addition to defeating enemy players.
Maps include original areas along with regions from other Blizzard games, like Overwatch and Warcraft. To make things more interesting, the game also pulls characters from the other Blizzard games to create a fun hybrid that's an homage to those games. Believe or not, Heroes of the Storm can even cure MOBAphobia.
10. League of Legends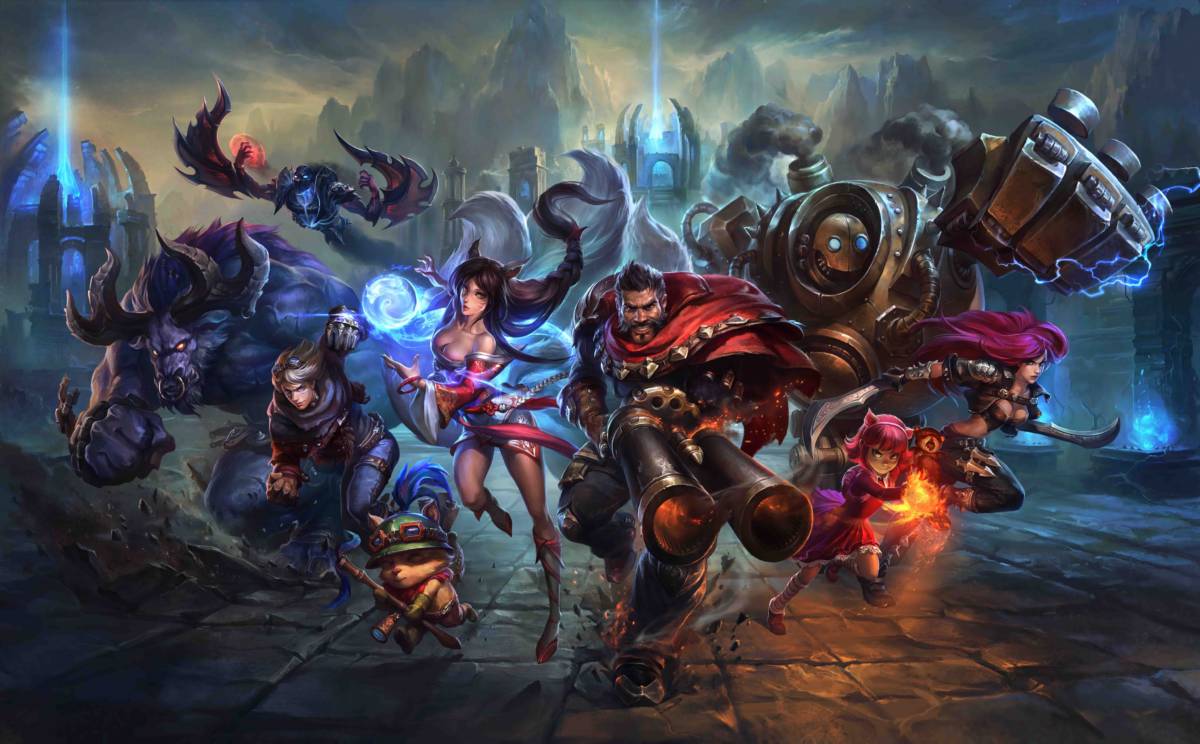 Developer: Riot Games
Publisher: Riot Games
Microtransactions? Yes
Another game inspired by the original Dota mod, League of Legends is similar when it comes to the 5v5 gameplay. However, it's more colorful, its champion roster is different, and it introduces various other maps for quicker, more accessible gameplay.
League of Legends is miles more accessible than Dota (and its successor). You can also play it casually, if you like — game modes like URF and ARAM exist for that.
However, mastering the game takes some work. To be ranked among the best in the world, you need to know the current meta, learn how to counter enemy champions, master last-hitting minions, help your team to get objectives, don't let trash-talking players get you down, and more. No pressure, though.
11. Path of Exile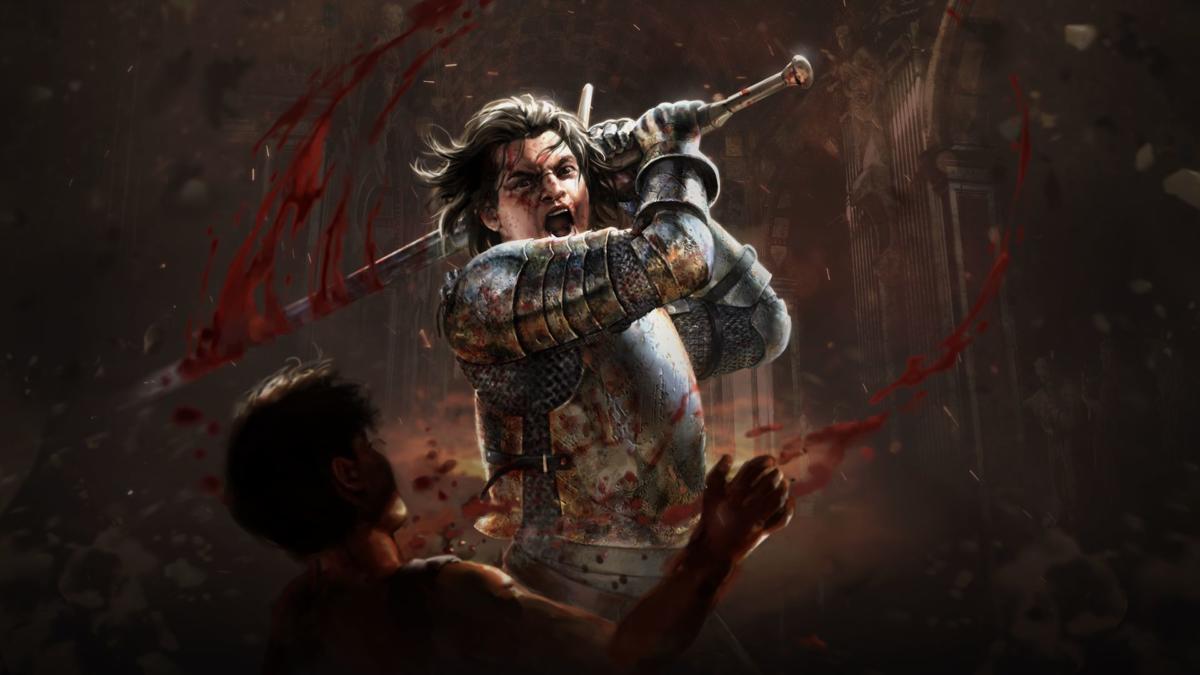 Developer: Grinding Gear Games
Publisher: Grinding Gear Games
Microtransactions? Yes
With Diablo and Blizzard in a bit of a sticky spot in recent years, it shouldn't be a surprise to see that someone stepped up to plug the dungeon crawling gap. That "someone" turned out to be Grinding Gear Games, the pretty beloved team behind the equally beloved Path of Exile.
Playable either solo or with others, Path of Exile really comes alive alongside friends as you venture across Wraeclast, collecting loot and slaying beasts as you go. Complete quests across asrandomly generated environments and make new friends in encampments, bartering away your riches in the process.
A deep multiplayer game on PC that seems to have perfectly balanced monetisation with an inherently fun experience, Path of Exile is a must for anyone who wants to get lost in a dark fantasy world.
12. Planetside 2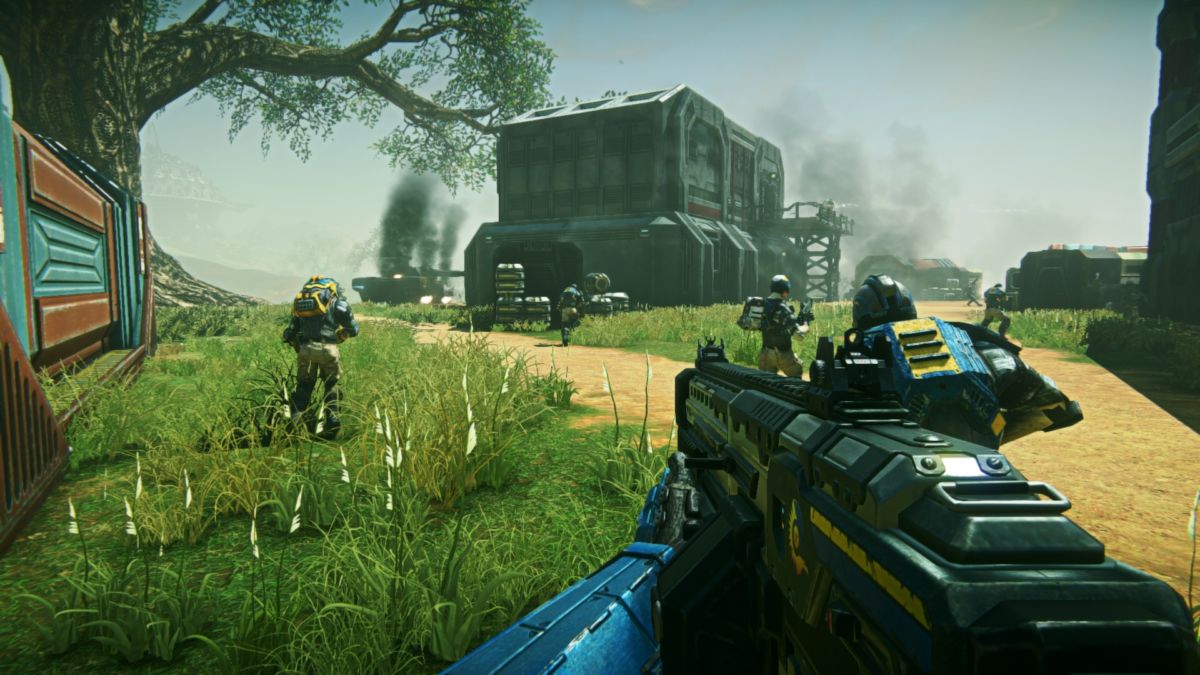 Developer: Rogue Planet Games
Publisher: Daybreak Game Company
Microtransactions? Yes
This is the FPS game for players who love massive battles as those here involve entire continents, with multitudes of infantry joined by fighter jets, trucks, and tanks. Planetside 2 promises a conflict that never ends on a massive scale. It also has stellar AAA-level graphics.
The game is chaotic — three factions are locked in war, after all — and because of the numerous ways your character can be killed, we recommend playing it with friends, or at least use a microphone.
If you don't, you might find yourself lost or even surrounded by enemy foes who will gladly take you out. Joining or creating your Outfit is the way to go; this is a guild or clan that keeps things organized so you can focus on taking out the enemy.
13. Rift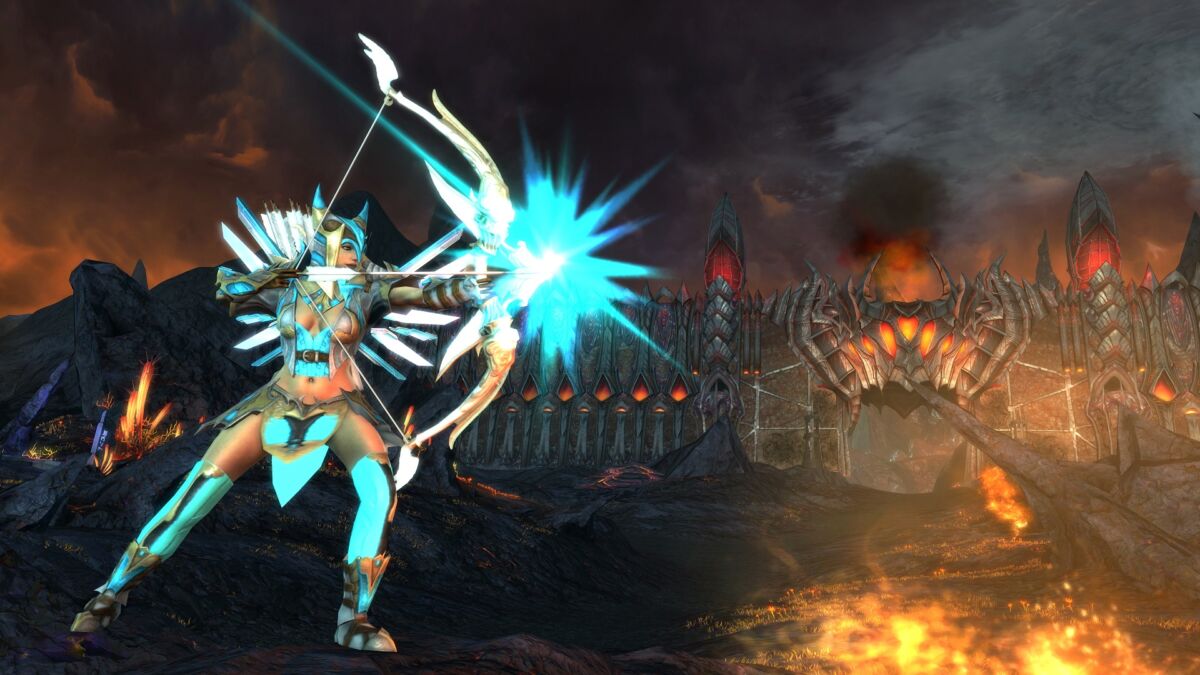 Developer: Trion Worlds
Publisher: Trion Worlds
Microtransactions? Yes
In Rift, you play as an Ascended, a hero in the game world. Your main mission is to keep the world safe from elemental Planes. Rifts appear randomly, and if you don't close them in time, enemies will come pouring in from those Planes for some intense battles.
Aside from the otherworldly monsters, you can also face other players in PvP events, visit Dungeons, or even explore the world's alternate dimensions called Slivers. There's a lot to do here, and all for free.
Even though Rift is an MMORPG, you can avoid other players and just play solo. The game won't punish you for doing so, and, if anything, it adds some versatility.
14. Smite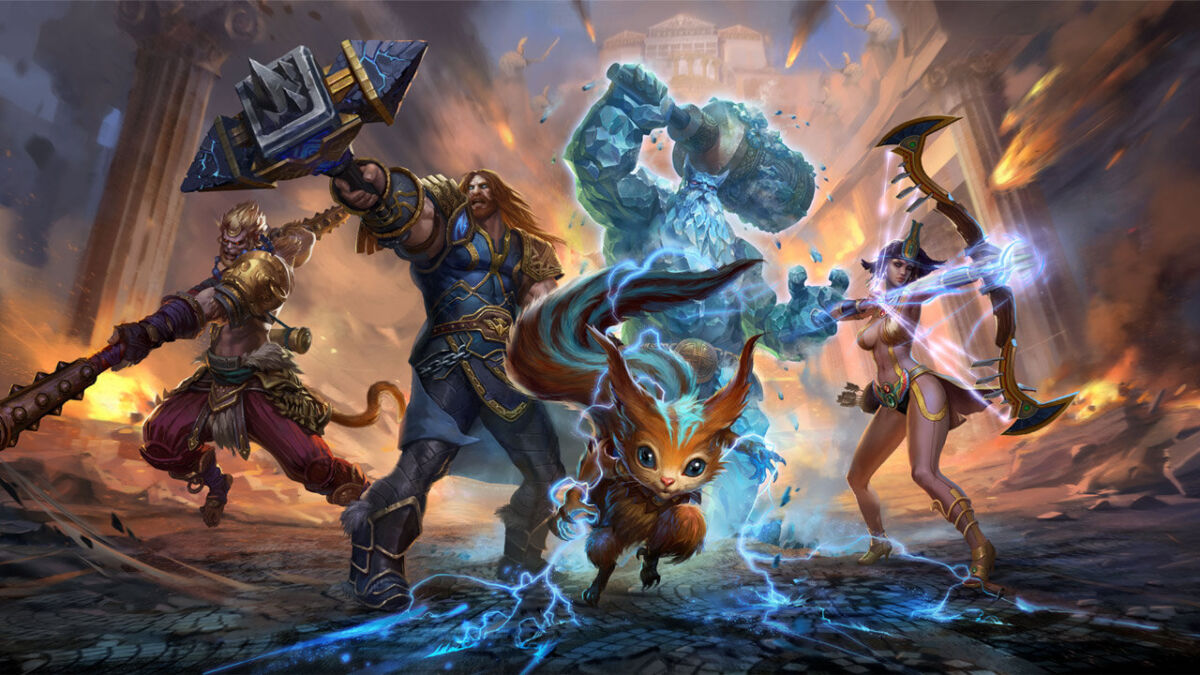 Developer: Titan Forge Games
Publisher: Hi-Rez Studios
Microtransactions? Yes
Smite is yet another MOBA, similar to Dota 2 and League of Legends. Like those games, it also involves two teams of five players duking it out and trying to destroy each other's bases.
However, the game stands out by changing the camera angle. Instead of a top-down view that shows a large chunk of the battlefield, Smite brings the camera closer to the champions. This negates the need for tactics and instead focuses on pure action.
In addition, the game has a variety of characters inspired by gods from all over the world's religions. They are still classified into MOBA-ish roles, like mages and assassins. However, they often come with cool abilities that would make the champions broken in most other MOBAs.
15. Starcraft II
Developer: Blizzard Entertainment
Publisher: Blizzard Entertainment
Microtransactions? Yes
Starcraft II is one of the most popular PC games of all time, continuing the excellent story from the first Starcraft. At one point, the game was so massive that entire TV stations were focused on almost exclusively broadcasting it. As with most games that have been around for decades, its popularity has since dwindled, especially with the rise of MOBA and battle royale games.
That said, Starcraft II is still one of the best games you can play on the PC today. It's complex enough that you practically have to look for strategy guides if you want to win online matches.
The campaign also shows you some of the strategies you can try online, like using Zerg Rush (practically rushing into the enemy base before they have built their army). There's a lot to learn when it comes to Starcraft II, and you have a lot to catch up on.
16. Team Fortress 2
Developer: Valve
Publisher: Valve
Microtransactions? Yes
Team Fortress 2 doesn't take itself too seriously. The graphics are cartoony, it feels more fun than competitive, and it has hats. Lots of hats.
The different game modes give the game some versatility, featuring everything from a standard deathmatch to the Mann vs Machine co-op mode, which pits teams against waves of robots. The game also receives updates each year to keep it from getting stale.
If you're looking for a fun, casual experience where it's easier to have a laugh than to rage at the monitor, free multiplayer games on PC don't get much better than Team Fortress 2.
17. World of Tanks
Developer: Wargaming Minsk
Publisher: Wargaming
Microtransactions? Yes
This is one of the best tank games ever made. World of Tanks might be a simulator with detailed game mechanics, but it's still accessible to new players.
In the game, two teams of tankers face off against each other in a deathmatch, among many other modes. They can access hundreds of tanks from ten tiers, ranging from massive heavies to fast scouts. What's amazing is how many tanks the developers have been able to put in the game; yet each one feels different from the rest.
World of Tanks rewards patience, so if you're looking for something a little more fast-paced, check out World of Tanks Blitz. It has fewer members per team and smaller maps, which makes confrontations more frequent.
READ NEXT: 15 Best PC Single-Player Games You Should Play
Some of the coverage you find on Cultured Vultures contains affiliate links, which provide us with small commissions based on purchases made from visiting our site. We cover gaming news, movie reviews, wrestling and much more.