Death Note is one of the most popular anime worldwide for a good reason. Its creators, Tsugumi Ohba and Takeshi Obata, crafted a compelling story with a fascinating premise and well-written characters that struck many peoples' hearts. Despite ending over a decade ago, fans still remember the profound impact Death Note had on their lives up to this day. If you're one of those fans, you might be interested in trying anime similar to Death Note.
There are several anime out there that somewhat recapture the Death Note spirit. These anime will remind you of Death Note one way or another, whether it be the psychologically thrilling aspects of the anime or the intellectual cat-and-mouse game between Light and L. To relive the experience, here are ten anime like Death Note you should watch if you're tired of waiting for a second season that will never arrive or need to cleanse your palate after the Netflix movie.
Anime Like Death Note
1. Code Geass
Seasons: 2
Code Geass is another popular anime from the same era as Death Note. The story follows Lelouch vi Britannia, an intelligent young man determined to liberate Japan from its oppressors after obtaining a power called Geass. Using his newly-found ability and a couple of mechs, Lelouch takes on a secret identity called Zero as he aims to reform Japan.
Although the premise is quite different, there are distinct similarities between Lelouch and Light Yagami. Both protagonists can easily outsmart enemies using their high intelligence and strategies. Their vigilante stories also started when they obtained supernatural power to help them achieve their ideal world. If you like Code Geass, you'll also love Attack on Titan.
2. Monster
Seasons: 1
If there's an anime that fans would recommend after Death Note, it's Monster, a horror anime that's become one of the biggest cult hits in recent years. Monster revolves around Dr. Kenzo Tenma, a surgeon whose life took a turn for the worse when he operated on a boy named Johan Liebert. Nine years after saving Johan's life, Tenma soon finds out that he'll be the one to haunt him as Johan turns out to be a psychopath serial killer.
Both Monster and Death Note are psychological thrillers that'll blow you away. The deadly cat-and-mouse game between Tenma and Johan is reminiscent of Light and L's. Even though Monster has a different storytelling style, the way it explores the dark side of humans and morally ambiguous actions makes it an anime like Death Note.
3. Psycho-Pass
Seasons: 3
Psycho-Pass is an anime set in a dystopian future where a person's mental state and personality can be quantified using a cymatic scanner. In the anime, the story shows the Public Safety Bureau's pursuit of individuals with high crime coefficients. However, throughout the series, you'll soon question the very system they've in place.
The dark themes and gritty tone of Psycho-Pass will surely remind you of Death Note. It also constantly deals with crime and investigators in pursuit of a highly dangerous and genius criminal. Like in Death Note, you'll be left questioning what is morally right and wrong and if the ends truly justify the means.
4. One Outs
Seasons: 1
Imagine Light Yagami playing baseball and never receiving the Death Note. That's the vibe you'll get from One Outs. The anime tells the life of Toua Tokuchi, a prodigy exceptionally skilled in baseball and gambling. Even though it's a sports anime, don't let it fool you into thinking it's not an anime like Death Note.
Both anime may not seem similar at first glance, but the battle of wits and mind games in One Outs is the same as Death Note. The ingenious plans of Tokuchi as he outsmarts his opponents will take you back to the times when Light did the same thing. One Outs and Death Note also share the same animation studio, so they've similar art styles.
5. Kaiji
Seasons: 2
Kaiji is another title from Studio Madhouse and a top-tier psychological mind game anime. It follows the titular Kaiji Itou and his misadventures around debt and gambling. To save himself, Kaiji must constantly think ahead of his enemies in several games of strategy and betrayal.
Although it lacks the supernatural aspect of Death Note, Kaiji shares the same intellectual and brain-twisting elements. The tension it builds, along with intelligent characters, will leave you at the edge of your seat from start to finish. With its focus on psychological mind games and suspense, Kaiji is surprisingly similar to Death Note.
6. Mirai Nikki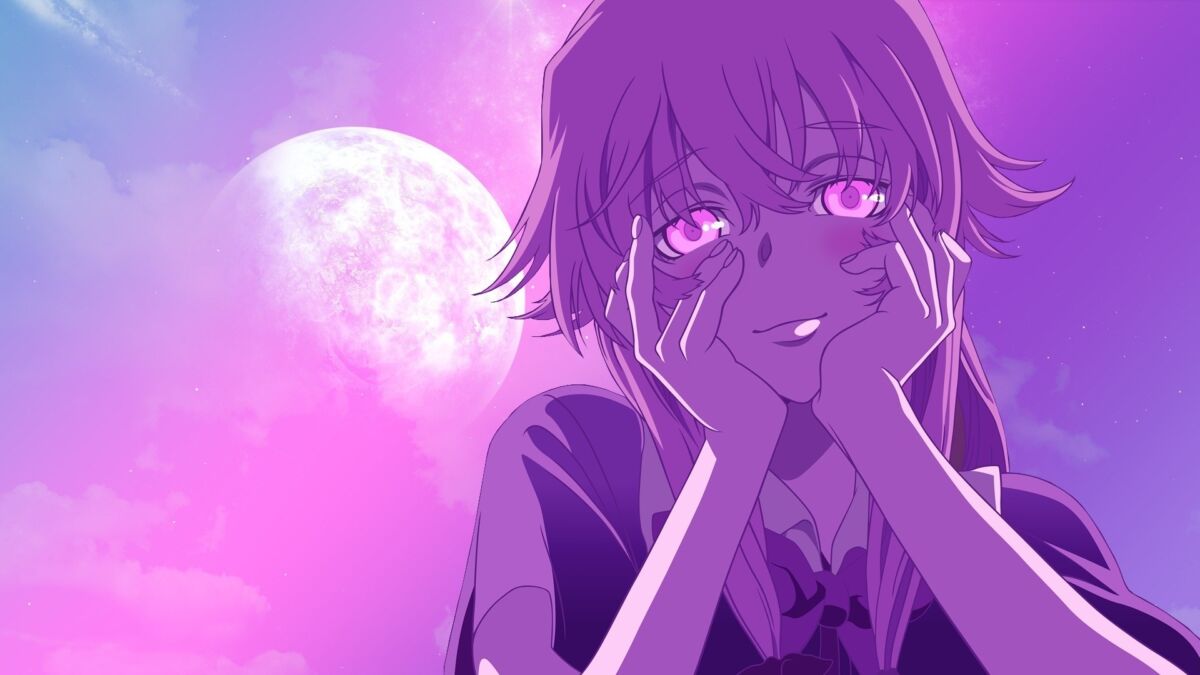 Seasons: 1
Mirai Nikki, a.k.a. Future Diary, is a supernatural anime that shares multiple themes with Death Note. In Mirai Nikki, Yukiteru Amano's cellphone gains the ability to foretell the future, thanks to the god of time and space, Deus Ex Machina. Yukiteru is then dragged into a survival battle royale where he must use his newly gained Future Diary to survive.
In both anime, the Death Note and Future Diary are powerful mystical items given to the protagonist by gods. Both also deal with teenagers dealing with the consequences of this power, with the fate of many people's lives in their hands. If you're looking for an anime with the same supernatural and psychological aspects as Death Note, then Mirai Nikki is a solid choice.
7. Steins; Gate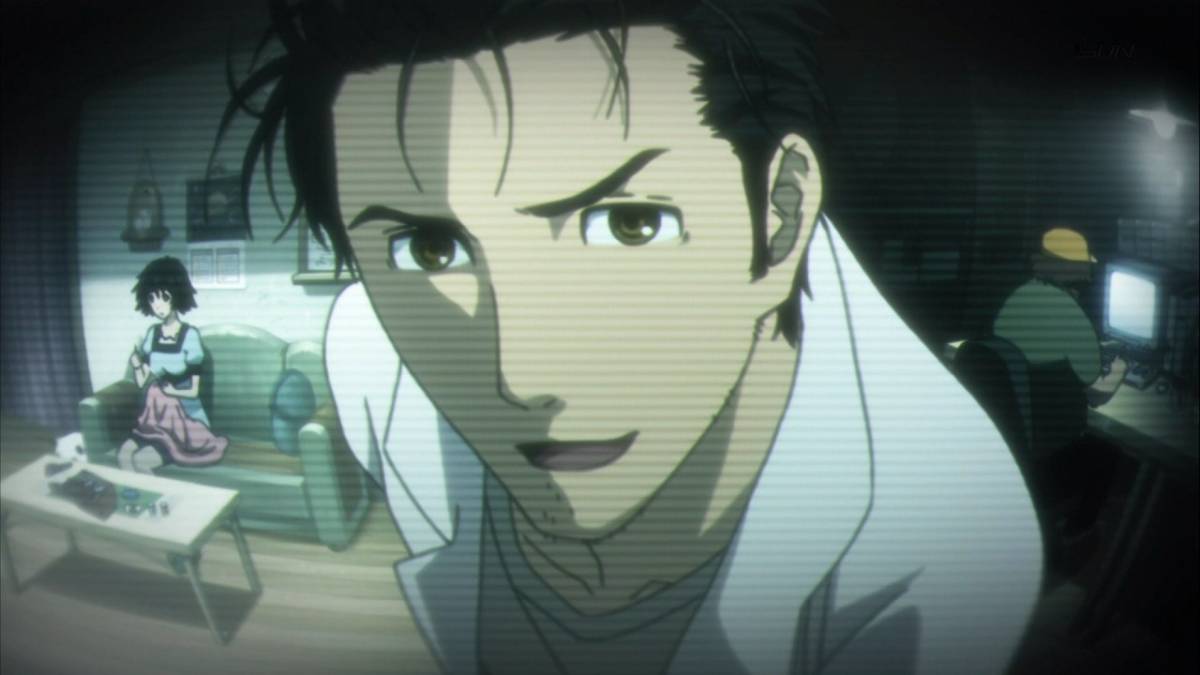 Seasons: 2
Going into another sci-fi entry, Steins; Gate is a time travel anime about a self-proclaimed mad scientist named Rintaro Okabe and his friends who accidentally discover a way to send messages to the past through a microwave. However, they soon realize that their actions have consequences and that time must not be tampered with.
Steins; Gate and Death Note are about the main characters trying to change the world through unnatural means. Coincidentally, the protagonists are both geniuses, except one's more good-hearted compared to the other. Despite some differences, Steins; Gate is highly recommended if you enjoyed the mind-blowing thrills in Death Note.
8. The Promised Neverland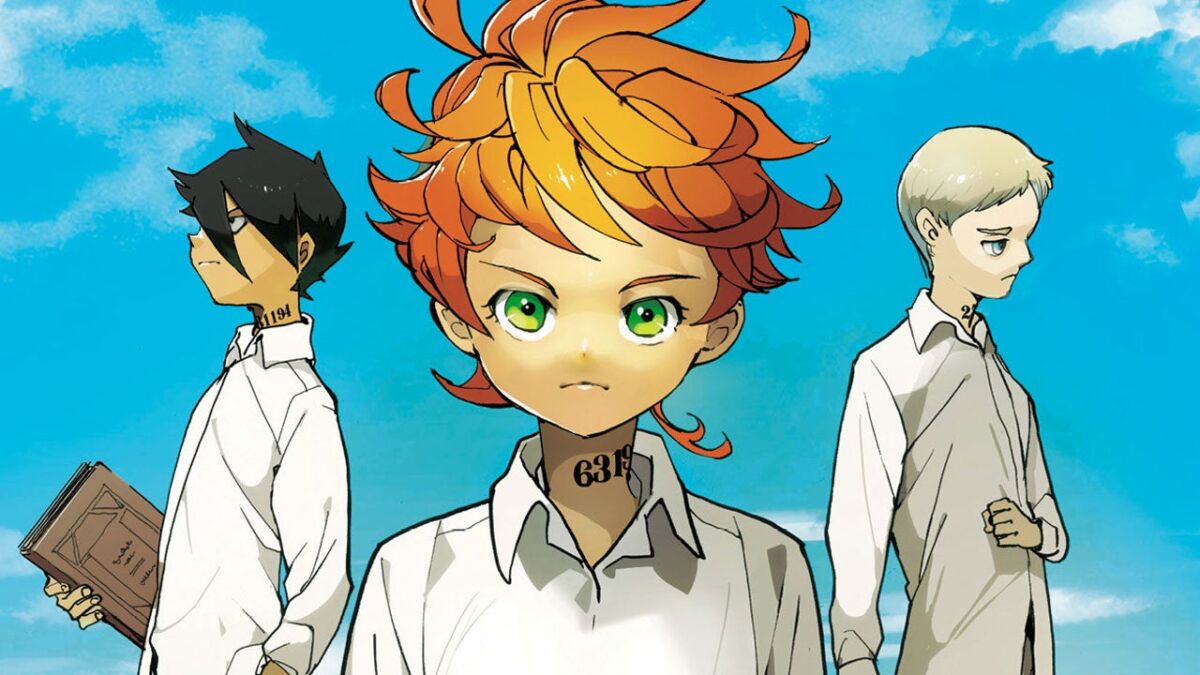 Seasons: 2
When talking about anime like Death Note, it's hard not to mention The Promised Neverland, a suspenseful anime series that tells the story of a group of orphans living in an orphanage. However, the orphans discover that the orphanage is actually a farm that raises children to be served as food for demons.
Similar to Death Note, The Promised Neverland has no shortage of mind games and battles of wits as characters try to outsmart each other. They're also both well-made psychological thrillers filled with an air of mystery. As long as you don't watch Season 2, you can't go wrong with The Promised Neverland.
9. Terror in Resonance
Seasons: 1
In a nutshell, Terror in Resonance feels like Death Note but with bombs and terrorists. The anime follows two teenage boys, namely Nine and Twelve, who orchestrated a series of bombings in Tokyo. After their acts of terror, Detective Kenjirou Shibazaki is left with no choice but to pursue them.
Sounds familiar? It's similar to L and Near's pursuit of Kira in Death Note. Furthermore, the protagonists are not necessarily the good guys. Instead, they're high-IQ criminals who love to play with the police. Like Death Note, Terror in Resonance is an anime filled with crimes and thrills that'll hook you right from the beginning.
10. Death Parade
Seasons: 1
Death Parade is another entry from Studio Madhouse worthy of a spot on this list. When a pair dies at the same time, they are sent to a bar called Quindecim, where they must participate in a game that determines if they'll be reincarnated or sent to the void.
If you want an anime that uniquely tackles death as Death Note did, then Death Parade is the answer for you. Both are fascinating shows where the protagonist passes judgment on whether people get to live or not. The psychological and dark themes of Death Parade are also on-point and at the same level as Death Note.
READ NEXT: 10 Anime Like Bleach You Should Watch
Some of the coverage you find on Cultured Vultures contains affiliate links, which provide us with small commissions based on purchases made from visiting our site. We cover gaming news, movie reviews, wrestling and much more.