Chainsaw Man, the uncanny creation of eccentric mangaka Tatsuki Fujimoto, gained a massive audience within only a couple of years. Its striking panel art, enjoyable devil fantasy story, and diligently written characters instantly clicked with anime fanatics all over the world.
The story follows Denji, a teenager who's forced to work as a devil hunter for the Yakuza to pay off his late father's debts. But when a tricky devil takes over the minds of the Yakuza, the situation spirals out of control, and Denji eventually gets killed. The Devil of Chainsaws, Pochita, replaces Denji's heart with itself and resurrects him as the powerful Chainsaw Man.
The Chainsaw Man franchise is known for its phenomenal visuals, and riveting performances, which is something rarely found in most anime these days. It's easy to be left craving more adventure once you're all caught up with Chainsaw Man, so we've composed anime like Chainsaw Man that you should definitely consider getting into once wrapping up the story of Denji, Makima, and the other Public Safety Devil Hunters.
1. 86: Eighty-Six
86 is a science fiction anime jumbled with giant mecha robots. Sure, it's full of human-piloted mechs fighting each other, but where it's truly comparable to Chainsaw Man is with its seemingly endless introduction of characters.
Like Fujimoto's dark fantasy, Asato Asato's 86 really stands out with the plethora of life and death situations its characters have to face. Each episode will leave you on a thrilling cliff-hanger that'll compel you to put on the next episode, which makes it a great option to fill the void left after finishing Chainsaw Man.
2. Tokyo Ghoul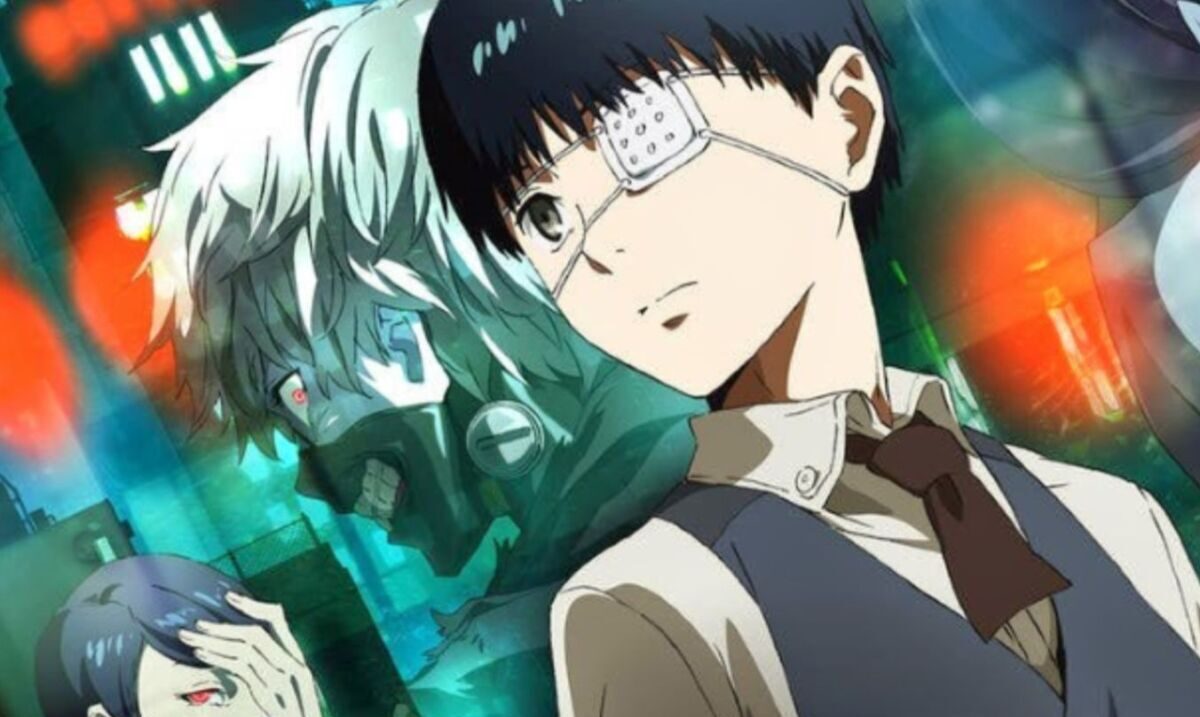 Tokyo Ghoul has got that same eerie feeling you get while watching an impressively tailored anime jam-packed with unpredictable fights. Tokyo Ghoul is set in a fictitious Japan where super-powered cannibalistic humans known as Ghouls lurk in the shadows. Just like how Denji navigates his way in Chainsaw Man, here you'll get to see Ken Kaneki play that role.
Tons of wonderfully written characters, and no shortage of plot twists make Tokyo Ghoul an absolute binge-watch while you wait for more Chainsaw Man.
3. Dorohedoro
Created by the enigmatic Q Hayashida, Dorohedoro is an acclaimed science fantasy manga series that went on for about two decades. Studio MAPPA, the production house behind Chainsaw Man, is also responsible for animating the first season of Dorohedoro, which certainly has a particularly quirky vibe to it.
In the post-apocalyptic city of Hole, powerful sorcerers and misfits roam around spreading chaos in their wake. Oddly enough, a reptile-looking man named Caiman is hunting them and putting their heads in his mouth. Why, you ask? Because one of those lousy sorcerers is responsible for turning him into this, and a spirit inside of Caiman will help him find the person responsible.
Dorohedoro is really a work of art, it's filled with the most humorous events that'll surely crack you up any time of the day, and with so many spectacular fights like Chainsaw Man, we can't recommend the anime to you enough.
4. Gangsta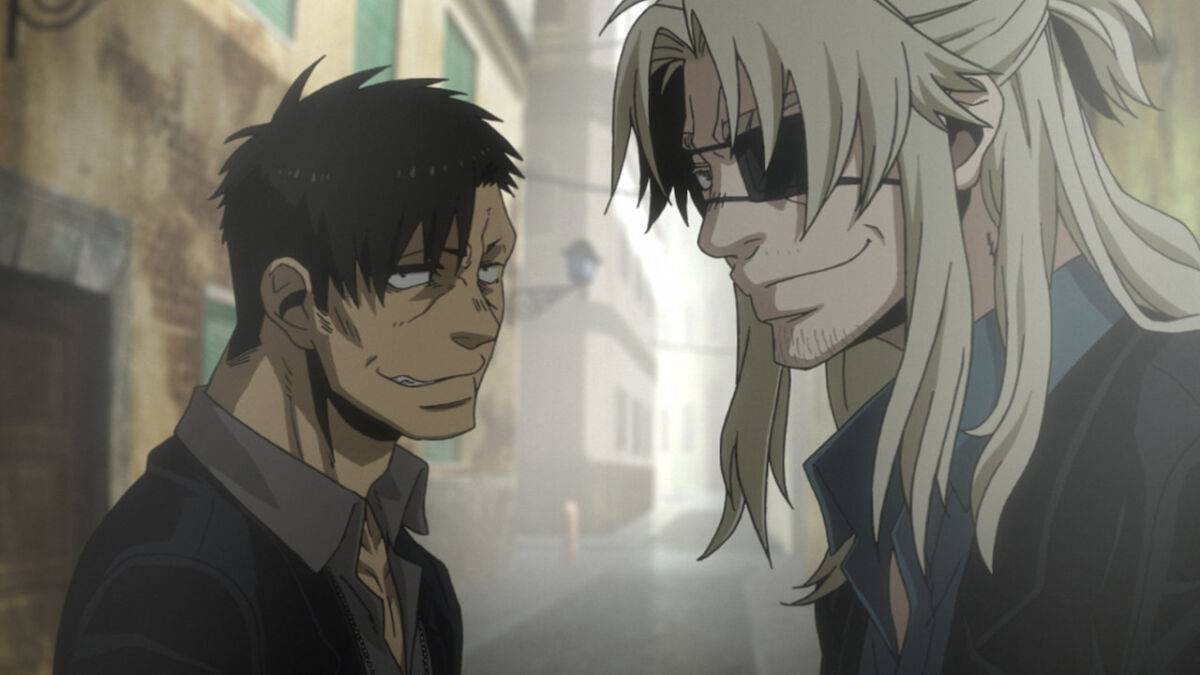 Gangsta is a really curious case of an anime. Though the anime was great, the studio which animated it went bankrupt due to its other projects. But there's also another reason why the anime hasn't expanded beyond its 12 episode first season. The author Kohske's health hasn't been on the best of terms, and due to that, the manga has only amassed 8 volumes so far. But even with a handful of chapters, Gangsta has delivered an utterly impeccable story.
In the city of Ergastulum, "Handymen" Worick Arcangelo and Nicolas Brown take on odd jobs for a living, including assassination. Chainsaw Man does a great job of portraying its characters emotionally, and that's something right up Gangsta's alley. Aside from that, the anime regularly puts the Handymen in intense scenarios, and the only way to get out of them is through violence.
Definitely bookmark Gangsta as an anime to consider when looking for stuff similar to Chainsaw Man.
5. Blood Lad
Blood Lad follows Staz Charlie Blood, a laid-back vampire who'd rather be playing video games than ruling over his armies. When a mysterious woman wanders into his world from another dimension, Staz is determined to help her reach back.
You might think Blood Lad is a bit too simple, but that's hardly the case. Like Denji, Staz isn't just all talk, so expect to see a handful of clashes. The animation is top-notch as well, and while Chainsaw Man might be more thorough with its world-building, Blood Lad makes up for that with its eccentric situations.
6. Death Note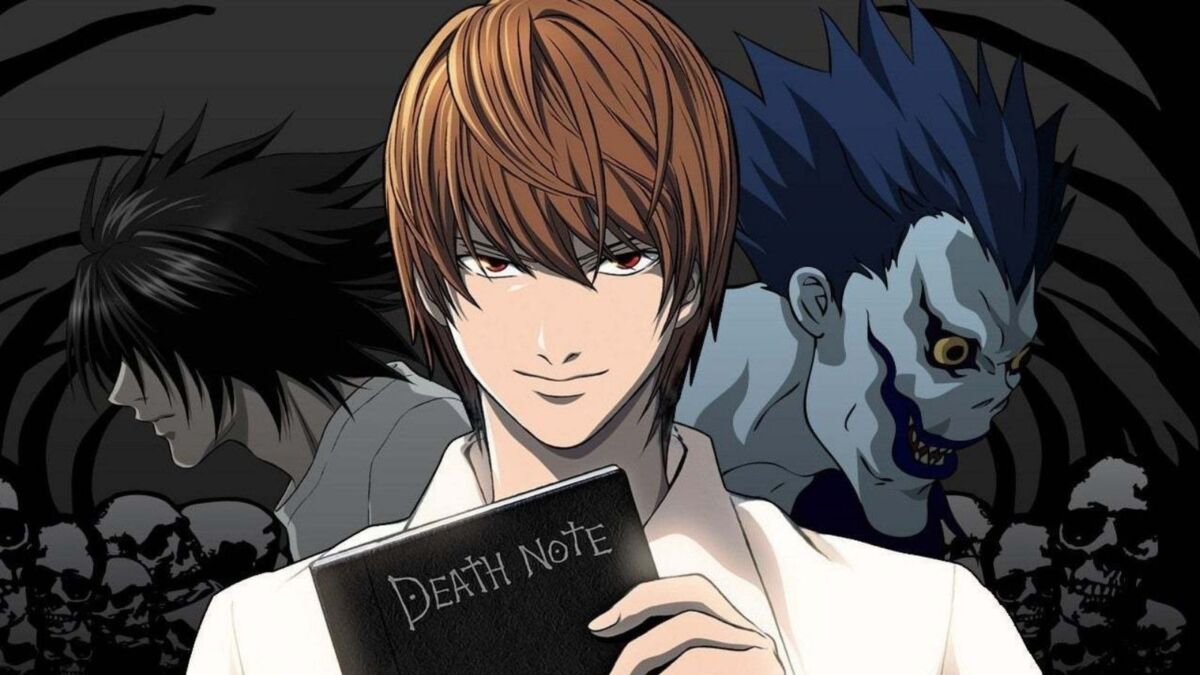 When Light Yagami gets his hands on a book that kills the person whose name is written in it, he hopes to create a better world by getting rid of criminals, but soon his ambitions start to cloud his judgment.
The power of devils is bestowed to Light, and that's in a way similar to what Denji goes through. Though Chainsaw Man is more of a fantasy action anime with lots of fighting, Death Note unravels the darker side of humans. It definitely isn't the closest thing to Chainsaw Man, but due to its brutal hospitality towards its characters, Death Note does tend to have a few similarities.
7. Demon Slayer
Demon Slayer has much in common with Chainsaw Man, especially the expansive roster of demons and the staggering visuals. But what really claims Demon Slayer a spot as a recommendation to Chainsaw Man fans is its distinctive chronicle.
Tanjiro Kamado journeys down the path of becoming a Demon Slayer when all of his family is murdered by a demon except Nezuko, his younger sister who has mysteriously been transformed into a demon herself.
With so many themes resembling Chainsaw Man, from the beautifully animated brawls to the eccentric depiction of its universe, Demon Slayer gets a strong endorsement from us.
8. Jujutsu Kaisen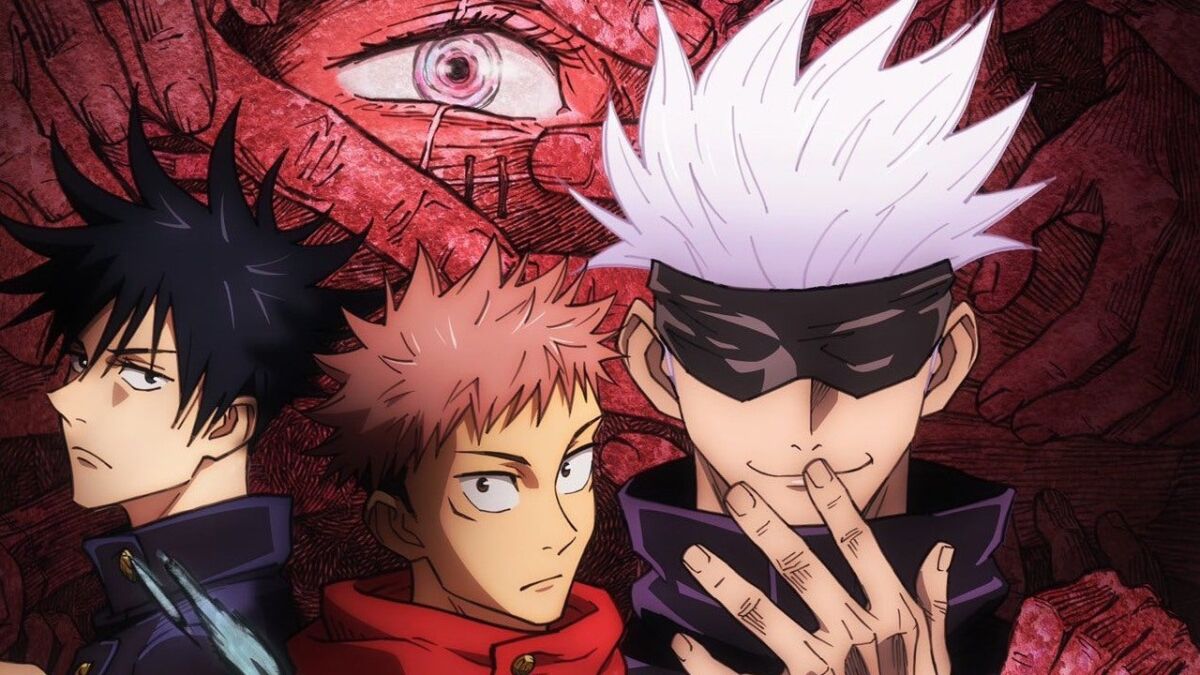 It's hard not to mention Jujutsu Kaisen (JJK) when speaking of Chainsaw Man because they're more similar to each other than you think. Jujutsu Kaisen's world is brimming with meticulously written characters that work surprisingly well with its rather dark storytelling.
The world's overrun by sinister beings called Curses, so to counteract their devastation, an order of Jujutsu Sorcerers is established, just like the case with Chainsaw Man's Devil Hunters. Much like how Denji became the Chainsaw Man, Jujutsu Kaisen's high schooler Yuji Itadori's fate changes forever when he becomes the vessel for the ancient King of Curses, Ryomen Sukuna. Plus if you love Makima, then you'll be glad to see Gojo Satoro in JJK, a sorcerer who may even surpass Makima in terms of "Power".
Fujimoto has said himself that Chainsaw Man is very much inspired by Jujutsu Kaisen, and what's even more spectacular is that both of them are animated by Studio MAPPA. With tons of ghastly fight scenes and beautiful visuals, Jujutsu Kaisen is certainly a must-watch for fans looking for anime like Chainsaw Man.
9. Soul Eater
Soul Eater doesn't exactly have tons of characters, nor that many deaths, but what this supernatural high school anime does have in common with Chainsaw Man is its great plotline.
Featuring many classic fantasy characters like Death, Excalibur, and Franken Stein, Soul Eater nicely conveys its world's folklore in the anime's 51 episodes long season. But we'll let you judge for yourself whether Soul Eater is more similar to Chainsaw Man than we state.
10. Berserk
Kentaro Miura's Berserk stands at the pinnacle of dark fantasy anime. Not only has it been published for over 30 years, but it's also considered to be the best manga ever made. It influenced the creation of innumerable manga such as Vinland Saga, Fullmetal Alchemist: Brotherhood, and Attack on Titan.
Berserk's epic is by no means light-hearted, as you'll be accompanying the legendary Black Swordsman, Guts, on his quest to avenge his party after his once best friend Griffith betrayed him. Griffith's widely despised as the most hated antagonist of all time, so you'll be blown away to see what sinister evils the world of Berserk has in store.
The Berserk franchise heavily depicts themes of struggle, intense gore which is sometimes unwatchable, and characters made with passion. Without a doubt, if you'd like something that's similar to Chainsaw Man, Berserk is undoubtedly an anime that you should watch.
READ NEXT: 10 Anime Like Jujustu Kaisen You Should Watch
Some of the coverage you find on Cultured Vultures contains affiliate links, which provide us with small commissions based on purchases made from visiting our site. We cover gaming news, movie reviews, wrestling and much more.