While it may be deeply depressing that your youth is slipping away like sand through your fingers, 2018 already being halfway through means that we're getting towards the business end of new game releases for the year. It's been a relatively quiet couple of months after a barnstorming start, but that all looks likely to change.
We have all manner of big titles to look forward to, including a much-hyped PS4 exclusive, annual refreshes of popular franchises, and Rockstar proving that, hey, we still make video games sometimes. A lot of the games that we were looking forward to at the start of the year have been pushed back, but heck, who'd want a rushed game when you can have some patience and have a better experience?
Below you'll find the biggest new games of 2018 still to come in chronological order. Beware the caveat that some of these may suffer delays; it's just something you should always be prepared for. What are you most looking forward to?
1. Marvel's Spider-Man | September 7th
Developer: Insomniac
Publisher: SIE
Platform: PS4
The year's biggest PS4 exclusive (after Sad Dad And His Lad, of course), Insomniac's take on Spider-Man has plenty of fans hopeful. Video game adaptations of the webslinger have been somewhat lacklustre in recent years, but with the scope and budget afforded to this entry, we can probably look forward to a hit. As long as they nail the same feeling of Spider-Man 2, it should do just fine.
2. Shadow of the Tomb Raider | September 14th
Developer: Eidos Montréal
Publisher: Square Enix
Platform(s): PC, PS4, XB1
Lara's back, and ready to get more injured than ever before. Billed as the closing chapter of her origin story, Shadow of the Tomb Raider will be the most ambitious Tomb Raider game to date, which is probably for the best — it's costing Square Enix a lot of money. As fellow Vulture Ash put it: "To conquer tombs, she must become tombs". Judging from what we've seen of the game so far, as well as it already going gold, expect this one to be a success.
3. Spyro Reignited Trilogy | September 21st
Developer: Toys for Bob
Publisher: Activision
Platform(s): PS4, XB1
Proof that if you make your voices heard enough, you will get your way. However, considering how many gangbusters (is that a measurement of quantity? No?) Crash Bandicoot: N Sane Trilogy did for Activision, their mind was probably already made up for them. Spyro Reignited Trilogy gives the first three — and best — Spyro games a modern makeover and it's a considerable step up from the franchise's PS1 days. Who knows, if Spyro sells nearly as well as Crash did, we may see new games for both.
4. Forza Horizon 4 | October 2nd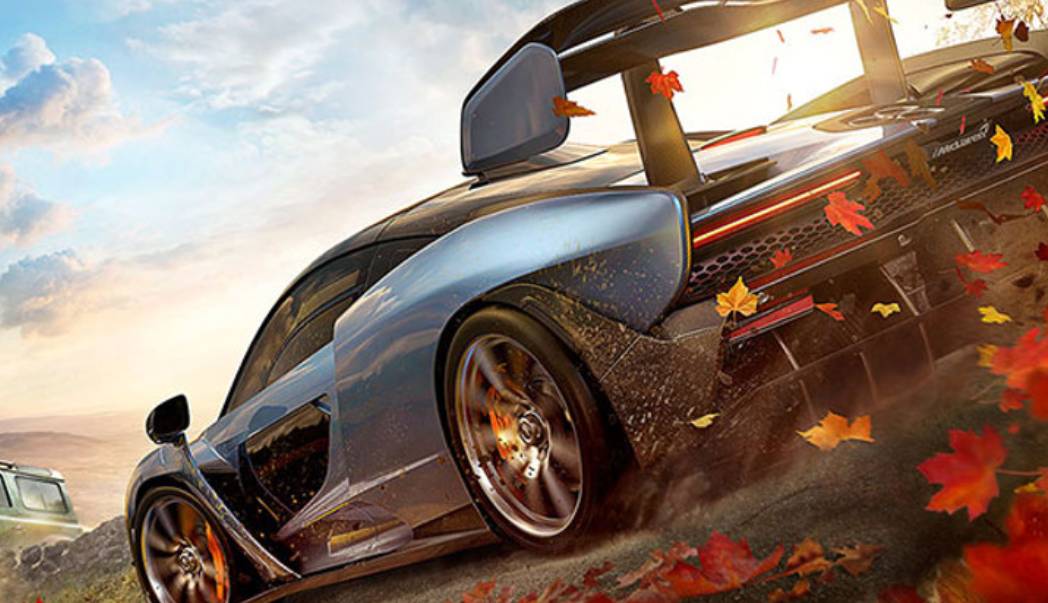 Developer: Playground Games
Publisher: Microsoft Studios
Platform(s): PC, XB1
Forza returns to the open world with a couple of changes along for the ride. Dynamic weather will play a huge part this time out, as well as the game running at 60fps with a 4K resolution for those on an Xbox One X. The new Route Creator will also allow players will allow you to design routes and share them with everyone. The verdict's out on whether or not this one will, ahem, reinvent the wheel, but it looks like it may just be the best looking racing game ever.
5. Assassin's Creed Odyssey | October 5th
Developer: Ubisoft
Publisher: Ubisoft
Platform(s): PC, PS4, XB1
While it looks like Ubisoft may worryingly be returning to the annual formula that burnt so many out on Assassin's Creed, there looks to be enough under the hood of Odyssey to warrant a journey even further back in time. Featuring two different playable characters and the option to 300 your enemies, Odyssey will scratch an assassination itch when it launches this October.
6. Call of Duty: Black Ops 4 | October 12th
Developer: Treyarch, Beenox
Publisher: Activision
Platform(s): PC, PS4, XB1
Even if most people tend to have a built-in dislike towards anything with the Call of Duty name, Black Ops 4 is still going to sell buckets. The name would shift millions on its own, but with CoD trying its hand at battle royale and a dramatic shift away from the franchise's conventions, it could be the most successful entry in years. We're reserving judgement until we know how they're monetising the thing post-launch, though. This is Activision we're talking about.
7. Soulcalibur VI | October 19th
Developer: Project Soul
Publisher: Bandai Namco
Platform(s): PC, PS4, XB1
The recent history of the Soulcalibur franchise has been patchy, to say the least. V was good but not spectacular and underwhelmed in sales thanks to missing content, but having played Soulcalibur VI plenty of times ahead of its release, we're confident it can deliver. Let's just say that it probably won't be another five or more years until we see a new Soulcalibur game.
8. Battlefield V | October 19th
Developer: DICE
Publisher: EA
Platform(s): PC, PS4, XB1
Drama aside, Battlefield V looks like it be the series' most intriguing venture to date. Taking the action back to WW2, the game will incorporate elements of building and have constant content updates without the need for a Premium pass. Cosmetic microtransactions are a sure thing so purists will likely be turned off, though the Battlefield franchise has never been realistic at all. It will also have a battle royale of sorts, so that's a thing.
9. Red Dead Redemption II | October 26th
Developer: Rockstar Games
Publisher: Take-Two
Platform(s): PS4, XB1
Here it is: the biggest multi-platform game of the year. While we're just as excited as you about Red Dead Redemption II, it's worth remembering that we've seen nothing in terms of gameplay so far, which tends to be the Rockstar way pre-release. As a studio who've yet to release an out-and-out bad game, RDR II is a prequel that probably won't struggle for plaudits when it launches this October.
10. Hitman 2 | November 13th
Developer: IO Interactive
Publisher: WB Games
Platform(s): PC, PS4, XB1
The last Hitman game was episodic in nature and split opinions because of it, but with Hitman 2 going for the best of both worlds and bringing back the iconic briefcase, those who jumped off the bandwagon are sure to hop back on. Exploration will reap its rewards in Hitman 2 and with it featuring an interesting spin on multiplayer, IO's newest entry might just go the distance and be one of the best stealth games.
11. Fallout 76 | November 14th
Developer: Bethesda
Publisher: Bethesda
Platform(s): PC, PS4, XB1
Controversial as soon as it was announced, Fallout 76 is the franchise's first foray into the online space. While it was never going to be the solo experience so many wanted so soon after 4, Fallout 76 promises to bring plenty of its own ideas. As long as it doesn't make Bethesda so much money that it stops a Fallout 5 from happening for a decade, we're looking forward to this one.
12. Just Cause 4 | December 2nd
Developer: Avalanche Studios
Publisher: Square Enix
Platform(s): PC, PS4, XB1
Apparently the Just Cause series has a storyline, but who has time for that when you can attach things to cows? Just Cause 4 continues that ridiculous ethos on a grander scale than ever and even brings along tornadoes for the ride. It will be interesting to see how Avalanche have managed to cope with so many different projects on the go, so here's hoping that the new game launches in a better state than the third entry did — it's still a little wonky on console.
13. Super Smash Bros. Ultimate | December 7th
Developer: Nintendo
Publisher: Nintendo
Platform(s): Switch
The biggest platform exclusive game of the year also looks like being the biggest entry in the Smash franchise to date. Everyone who's ever been in a Smash game is part of the roster, including Snake and his desperately flat ass. Super Smash Bros. Ultimate is probably going to smash records and be universally beloved by everyone until series fans inevitably go back to Melee anyway.
READ NEXT:
– The Best PS4 Games
– 6 Most Disappointing Games of 2018 (So Far)
– 8 Biggest New Games of August 2018
Some of the coverage you find on Cultured Vultures contains affiliate links, which provide us with small commissions based on purchases made from visiting our site. We cover gaming news, movie reviews, wrestling and much more.