Although we haven't seen the onslaught of AAA games we saw this time last year, 2018 has still given us some truly stellar titles such as the gripping God of War or the utter chaos of Far Cry 5. With E3 now firmly in the books and with more huge games coming in the next few months, we mustn't forget that 2018 has also seen its share of disappointing games.
These games failed to live up to the hype around them, instead falling flat on their face or not delivering as promised. With that in mind, here are the most disappointing games of 2018 so far.
6. Agony
Developer: MadMind Studio
Publisher: MadMind Studio
Platform(s): PC, PS4, XB1
When I first saw trailers for Agony doing the rounds on social media, I thought it was going to be a first-person version of Dante's Inferno, but on steroids. As you fall into the shoes of a lost soul travelling through hell in the hope to make some sort of bargain and return to the land of the living, the developers promised us in your face gore and heart racing action.
Instead, Agony was one of the most broken games I have seen in the last few years. Built around a stealth system that just didn't work as well as numerous bugs and glitches rendered Agony nearly unplayable by those who bought the game. Many reviewers also went on to say that the level of gore used in the game was way over the top.
It is a shame that Agony turned out the way it did as the concept itself was pretty unique and I must admit, the trailers made the game look awesome.
From our Agony review:
"While it may have some interesting ideas, Agony's awful optimisation, monotonous gameplay, and infuriating trial and error loop make it a sin to play."
5. Metal Gear Survive
Developer: Konami
Publisher: Konami
Platform(s): PC, PS4, XB1
If anyone was paying attention to what was happening at Konami around the same time this game was announced, then you would be forgiven for not expecting too much from this game. Kojima had left Konami a long time before this game was announced and the pushed forwards with this game, hoping the Metal Gear name would be enough to make it a success. What they basically did here is take the framework of Metal Gear Solid V and turned it into a survival game.
Metal Gear Survive is in essence a zombie game with base building elements and a huge focus on online multiplayer. As a result, if you bought this game, you were forced to ensure the game was connected to the internet at all times. With no real storyline to speak of and with the gameplay focusing on exploring the game world, it left a lot to be desired.
Metal Gear Survive was also loaded with some of the most ludicrous micro-transactions I have ever seen, including paying real money for an extra save slot and also for materials needed to build and defend your base. It was also a huge error of judgement to release Metal Gear Survive so soon after the fantastic open world The Phantom Pain, the last game that Kojima worked on for Konami before his controversial departure.
From our Metal Gear Survive review:
"Though it's not totally devoid of positives, Metal Gear Survive suffers the curse of being wholly unremarkable in pretty much every way. Bland survival gameplay, unoriginal ideas and unresponsive melee combat make for a tedious experience. Metal Gear Survive is certainly a functional game, but someone forgot to add the "fun"."
4. Jurassic World Evolution
Developer: Frontier Developments
Publisher: Frontier Developments
Platform(s): PC, PS4, XB1
In theory, Jurassic World Evolution is just a business simulator that requires to you to construct and run a theme park with dinosaurs. You must excavate genomes to unlock certain species of dinosaurs as well as monitor guest happiness and ensure your bank balance doesn't fall into its overdraft, so it is safe to say that there is a lot to think about when playing this game. On paper, it does sound brilliant, but the execution is slightly disappointing.
The campaign focuses on you building a park on four different islands while faced with certain situations. These include tropical storms and brining a park back from the edge of bankruptcy. As you progress through the campaign, you must complete contracts to increase your rep with certain divisions. It is this style of gameplay that ends up becoming both repetitive and boring. Although it is hugely satisfying when the park is making big money, it takes a lot of work to get to that stage.
But the biggest disappointment for me is the lack of a sandbox mode straight from the start. You must ensure that each island has a certain amount of stars before you can unlock this, forcing you to play the often tedious and frustrating campaign untill you do so.
This game's predecessor, Jurassic Park: Operation Genesis, is by far the more exciting and easier to play of the games and although I can see where the developer was heading with Evolution, it seems to have missed the mark.
From our Evolution review:
"When Jurassic World Evolution works, it really works, offering a bounty of nostalgia, beauty, and enjoyable gameplay. It just lacks the depth and variety to be the time sink many assuredly want it to be."
3. State of Decay 2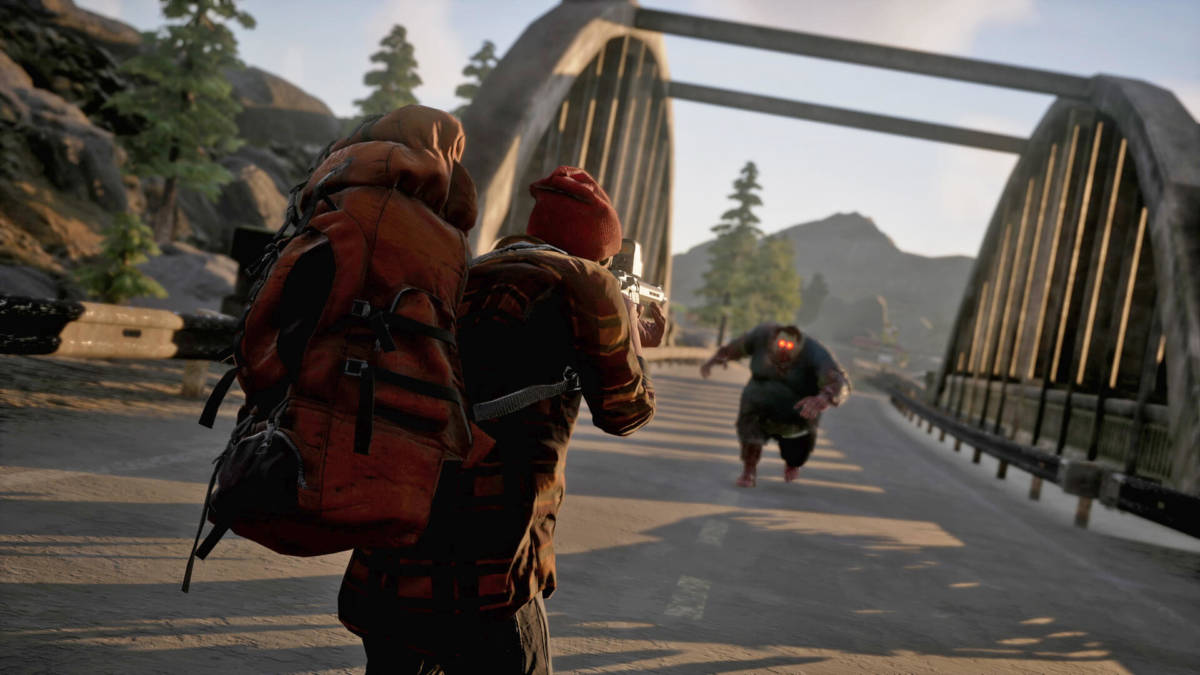 Developer: Undead Labs
Publisher: Microsoft Studios
Platform(s): PC, XB1
The sequel to the extremely popular State of Decay, many gamers had high hopes for State of Decay 2 when it was confirmed — the fact that it was to be a free game for those gamers who subscribed to the Xbox Game Pass was an added bonus. It was also one of the very first Xbox One console exclusives of this year to hit the market and it had big boots to follow after Sony's epic God of War.
However, once the game was released, it quickly became apparent that it wasn't worthy of the level of hype it received. Although the combat is extremely satisfying, the game lacked any real depth that quickly became boring and tedious. State of Decay 2 was also filled with a huge amount of bugs and glitches and if you take the time to look online, some of them are utterly amazing. While playing this game, I found myself unable to take over a base because the game was convinced that there was still a zombie alive and well. I assure you, there wasn't.
It is a shame that the follow up to easily one of the best zombie games on the Xbox 360 was such a disappointment. State of Decay had the right amount of balance of depth, survival and combat while State of Decay 2 seems to lack the charm of the first one. It feels like the boring side of a zombie apocalypse.
With a little bit of work, State of Decay 2 has the potential to be the sequel that it should have been, but when it was released it failed to live up to the hype that surrounded it.
2. Dynasty Warriors 9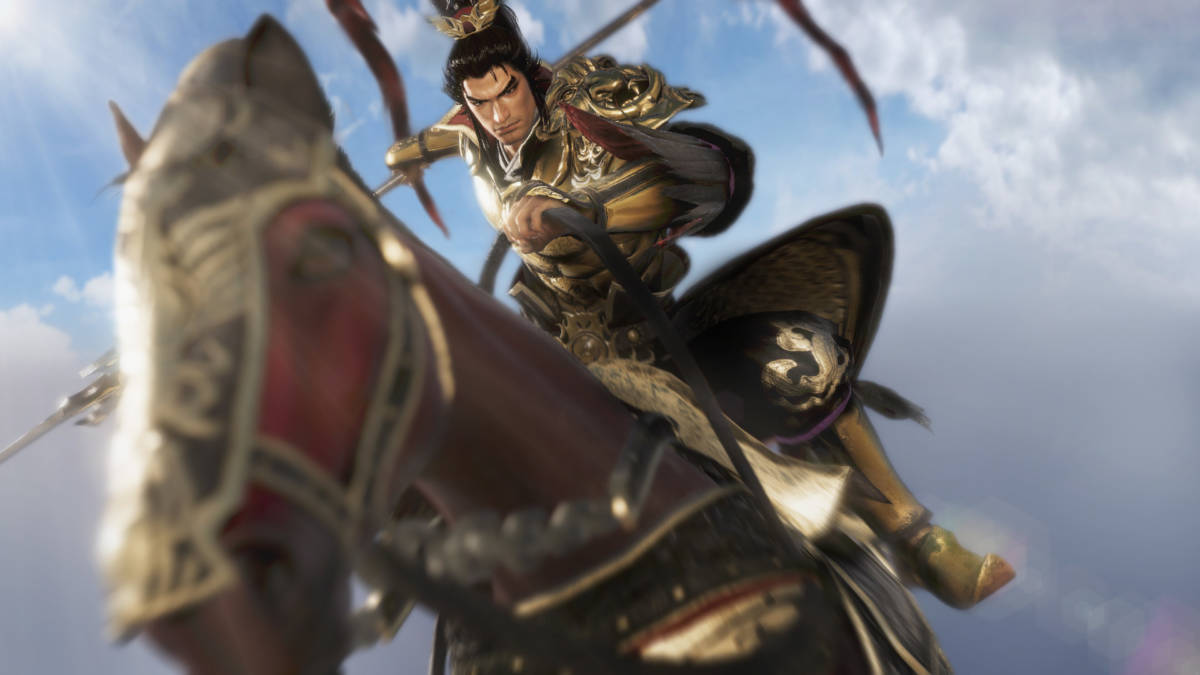 Developer: Omega Force
Publisher: Koei Tecmo
Platform(s): PC, PS4, XB1
The Dynasty Warriors series has always featured games you either love or hate. A hack and slash that has been constantly redone and re-released over the years, it has managed to garner a huge cult following, with many people buying into the other entries such as Samurai Warriors and Gundam Warriors.
Dynasty Warriors 9 promised to take the franchise and bring it onto the next generation of consoles with style. Featuring a huge open world, the biggest roster of playable characters to date and a plethora of side missions, I must admit, I was taken in by it all too.
However, upon release what we got was possibly the worst Dynasty Warriors to date. The open word was practically empty and the insane amount of enemies on the screen that Dynasty Warriors was known for seems to have disappeared completely. Add in the fact that the voice acting was utterly terrible and Dynasty Warriors 9 was not a pleasure to play. The hunting mechanics were also broken and the idea of a huge pitched battle was gone forever as you could easily go to the boss of the level and kill him without doing any of the other missions.
Although countless patches have been added to the game to increase performance, it really was a huge let down for fans of the series. Just to add insult to injury, Koei decided to release the unique weapons the series is also known for as DLC, forcing you to pay extra to use your character's favourite weapon.
From our DW9 review:
"Newcomers to the series will no doubt enjoy the newest edition to the Dynasty Warriors franchise, while veterans will struggle to try and adapt to the new style of gameplay. Throw in the poor graphics and really awkward dialogue sections and you have a game that really falls far from where it should be."
1. Sea of Thieves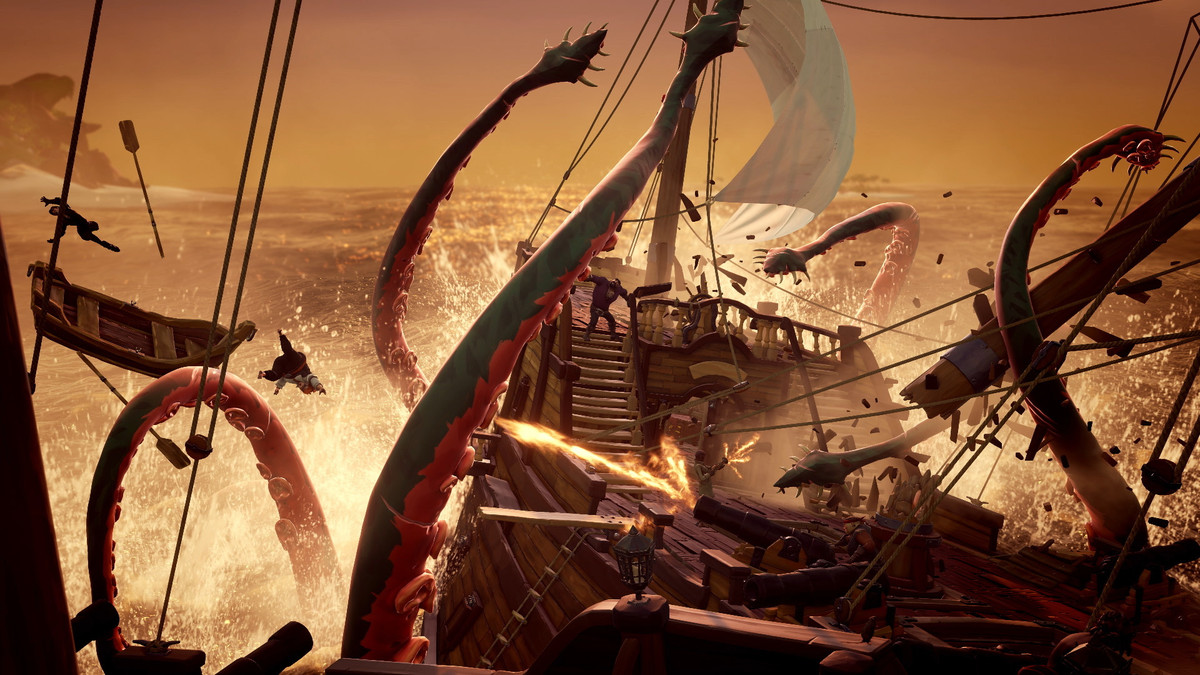 Developer: Rare
Publisher: Microsoft Studios
Format: PC, XB1
The hype surrounding Sea of Thieves was unreal before it was released. Sea of Thieves is a pirate game that revolves around sailing the high seas and gathering loot while trying to avoid other players who want to steal your hard earned treasure. The fact that it was also available on the Xbox Game Pass for "free" really did generate a lot of attention towards Microsoft and their Xbox One.
On paper, Sea of Thieves sounded awesome, but on release day, Sea of Thieves was more like a Game Preview title than a fully-fledged release. The game world was hideously under populated and the missions were repetitive, with the game quickly feeling like it was a grind to really get anything done.
Even though Sea of Thieves is hugely popular within the gaming community and it is an utter scream with friends, I quickly found myself becoming bored of the game. Sure, it's a fantastic game world and I really enjoyed spending time in that world, but it is the lack of things to do that really makes this game feel like an utter disappointment, especially since the game was sold at full price.
The developers have confirmed that they do have long term plans for Sea of Thieves, with two updates screened at E3, one of which is out now as well as the introduction of both the megalodon and the kraken making the game slightly more interesting, but these are rare events and I am yet to encounter one.
The evidence that Sea of Thieves is due to become populated is already built into the game with fires burning on islands and huts that seem to be lived in, but there are no signs of any people. Releasing the game as a full price title with so little content is a really poor judgement call that seems to have held it in poor stead with gamers and reviewers alike.
Once Sea of Thieves has reached the stage where it needs to be, then it is likely to be one of the best multiplayer games available on the market today, but it still has a long way to go.
Some of the coverage you find on Cultured Vultures contains affiliate links, which provide us with small commissions based on purchases made from visiting our site. We cover gaming news, movie reviews, wrestling and much more.