WWE 2K20 hit the marketplace in its usual spot at the tail-end of last year, although this installment of the annual franchise proved to be most controversial. After various disputes and internal struggles behind the scenes, a widely-criticised unfinished product disappointed wrestling and gaming fans worldwide. Four months have passed and the majority of the most renowned 2K players have dropped off the grid, leaving what's usually a lively community a shadow of years past.
Looking at 2K20 now, after several patches and updates, has much really improved since the base game? Is it worthy of a second chance? Let's have a gander.
Those of you who bought WWE 2K20 on release date, you wouldn't find it hard to recall the plethora of bugs and glitches that would often spoil gameplay in the middle of a match. You'd be slugging it out in a hoss-off between newcomer Keith Lee and a poorly rendered Day 1 CAW of WALTER, only for one of them to start mysteriously vanishing off the face of the Earth, or spin around uncontrollably, giving you an unwelcome episode of motion sickness.
It was downright unforgivable what the developers allowed to make it through to the release stage. Many reviewers considered it laziness on the part of 2K and in-house studio Visual Concepts, but perhaps we were a little too harsh on them after having dealt with the departure of long-time partner Yuke's as well as the ever-punishing release date of early winter.
Yuke's Studios, whose ties to pro wrestling games go back over 20 years, were a massive loss to 2K during production. Having been such an integral part of the team for so long, it left a huge hole in the game itself, lending credit to the huge impact they had in making each year's game feel fresh. Visual Concepts had some big shoes to fill and quite frankly weren't ready for the amount of slack they had to pick up.
Visual Concepts weren't exactly inexperienced: with a mostly successful history of producing seamless NBA 2K titles you'd think Visual Concepts were more than capable of putting together life-like renders without any bits breaking the laws of physics. However with Visual Concepts now being given the insurmountable task of meeting some pretty high standards for both a NBA and WWE game, cracks are beginning to show in both franchises, with the plethora of issues on hand in WWE 2K20 as well as some glaring issues now apparent in 2K Sports' basketball series.
Naturally, WWE wants to meet their yearly scheduled release window of October/November, so you might forgive them somewhat for letting the odd bug or two make it to release for the sake of having a new wrestling game to sink your teeth into, but this was something else. The game was practically unplayable for the first couple of weeks.
2K and Visual Concepts did their utmost to ensure a patch was in the works after the mountain of negative reviews sent their way. A week after release, WWE 2K20 was to be given a complete overhaul, with a mammoth patch list covering the majority of bugs and glitches. At least Robert Roode's entrance gear wouldn't start melting away now, and Pete Dunne's hair was a little less painted on. Having come back to the game since said patch, it's a lot less of an eye-sore.
As we saw in the turn of the decade on January 1st, many of WWE gamers were shocked to see that the game refused to operate for longer than a few minutes a time. Apparently, Visual Concepts somehow made it so the game would ironically falter at the first sign of the year 2020. Fans were livid. Should players be in the middle of a very vital part in their WWE Universe mode, or about to finish up with this year's MyCareer or Showcase campaigns, they had to access their date and time settings and go back to 2019, just to make sure a match would load properly.
Honestly, it was one of those system errors that were pretty much unheard of before 2K20. Fortunately, that glitch has been tended to and WWE 2K20 is once again playable to some extent. There's still an abundance of visual flaws and let's not even start on the botched creation suite that makes rendering a life-like version of a superstar not included on the roster a complete nightmare. For now, feet remain solely on the ground and you can play through the majority of the game without hitting any brick walls.
Yet, should it have taken us this long to get to this stage? Four months into shelf-life and we're still slowly piecing together a finished product. Usually, you'd expect DLC packs to make up for any omissions and general player feedback, but you can at least be satisfied in knowing that you've played a game that was ready for consumption.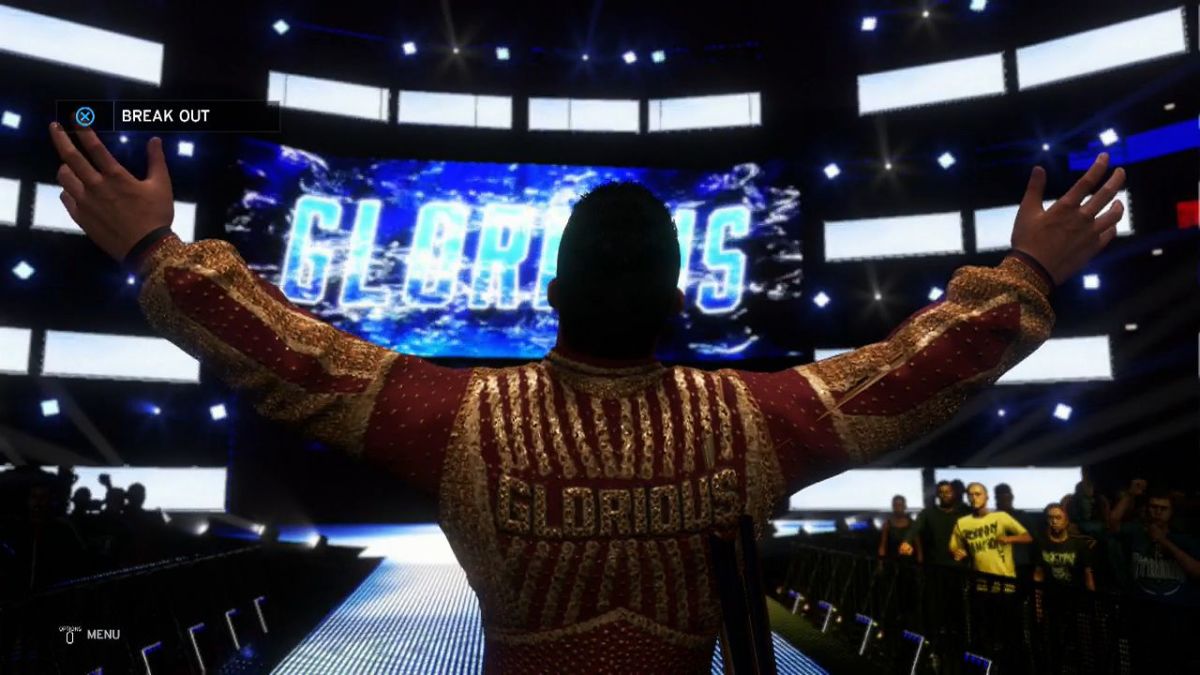 2K20 was far from that, and the two DLC packs that have since been released for 2K20 have been far from game-changing. In fact, they've given us less reason to return to the game knowing that we won't be getting our hands on any more first-time roster members, unless you're into rehashed models of Rusev in a pilgrim's outfit, that is.
Is it time for WWE to move on from their partnership with 2K Sports? Should they look to re-invent their gaming franchise with something that would appeal to the many gamers lost to other products since the release of 2K20?
Gamers have forever clamored for a return to the arcade-style of WWE games past. No Mercy, Here Comes The Pain, All Stars: all wrestling games that have become institutions in sports-simulators; mixing arcade-style fun with the unique fantasy of creating your own personal WrestleMania card.
Certain games tied to less-mainstream wrestling promotions have already adopted a slightly more classic approach to gameplay, implementing the arcadey nature of the aforementioned titles. Chikara's fan-sourced Action Arcade Wrestling takes a step away from the ultra-realistic modus-operandi of 2K and Visual Concepts, providing over-the-top 3D action that's a lot more accessible and fun for the more casual wrestling gamer. A simple two-button control scheme allows all players to enjoy the hardcore hijinks of a deathmatch while also giving a challenge for those more experienced grapplers.
With AEW already promising a video game of their own in the next year or two, one that would take advantage of the aforementioned demand for a more 'fun' wrestling game, WWE need to act fast in re-organising their gaming ties. The 2K franchise has become worn-out and uninspired, the latest in the line of total debacles was the last nail in the coffin for many, and I highly doubt 2K21 will receive anywhere near half the usual pre-order figures come this winter season.
Perhaps it's time for 2K to take a year off from producing yet another wrestling game. Even with a fully competent partner in Yuke's helping to steer the ship, it was difficult for the annual title to seem entirely original and up-to-date. The wrestling industry is an ever-changing world with various newcomers and familiar faces coming and going in the space of a few weeks. It's incredibly difficult for any development team to keep up with the sheer amount of constant change, now with Yuke's out of the picture and potentially even 2K Sports being given a nudge out of the door in the near future, maybe the smart choice would be to take some time off to consolidate and be more than prepared for a fresh reboot come 2021.
However, 2K Sports, or whoever ends up in charge of handling this mess, are going to need to work very hard to bring back the hordes of bitter wrestling gamers.
Some of the coverage you find on Cultured Vultures contains affiliate links, which provide us with small commissions based on purchases made from visiting our site. We cover gaming news, movie reviews, wrestling and much more.