There's been plenty of games over the years which have been released in Japan that have never properly made their way over to Western shores, but in recent years, it feels like we've become a lot more privy to new game launches that would normally be exclusive to Japan. Now, developers are even porting older titles to the West that we may never have seen before, such as The Rumble Fish 2.
A fighting game developed by the iconic team over at Dimps, The Rumble Fish series hadn't even been released on home consoles before, never mind outside of Japan, making it quite the rarity in terms of fighting games. Still, 3goo clearly saw some potential in the series, as they've ported the game over to modern consoles for the first time ever, but the question is, was it worth the wait?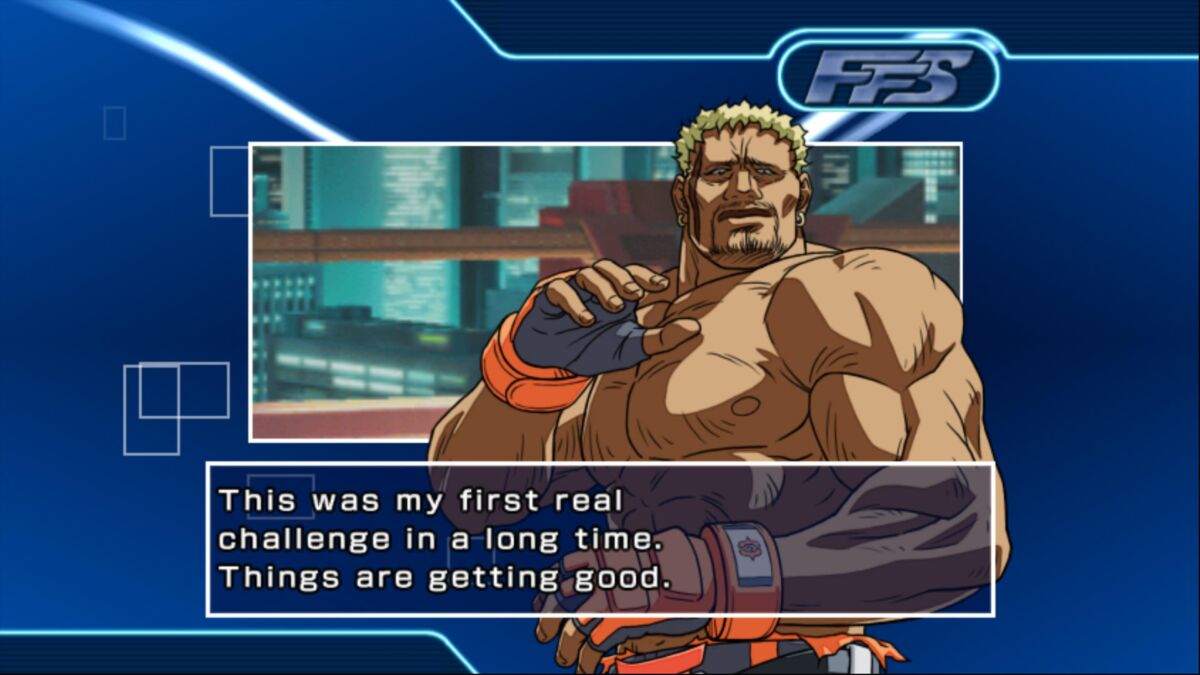 The answer is perhaps a little bit more complicated than a simple yes or no. From a gameplay perspective, The Rumble Fish 2 is great, with fast-paced action, plenty of opportunity for combos and a wide variety of character types to choose from. Aran in particular is incredibly fun to play, with his kickboxing inspired moveset leading to a lot of flashy combos, but he's far from the only highlight.
What's perhaps most interesting is how The Rumble Fish 2 introduces mechanics that have gone on to become staples in other games over a decade later. For instance, there's a super meter tied to both offense and defense in The Rumble Fish 2 that's broad strokes similar to how Mortal Kombat 11 also offered two different special move gauges. Fans of Guilty Gear's Roman Canceling will also love Advance Moves, which allow you to spend meter to extend your combos, leading to massive damage.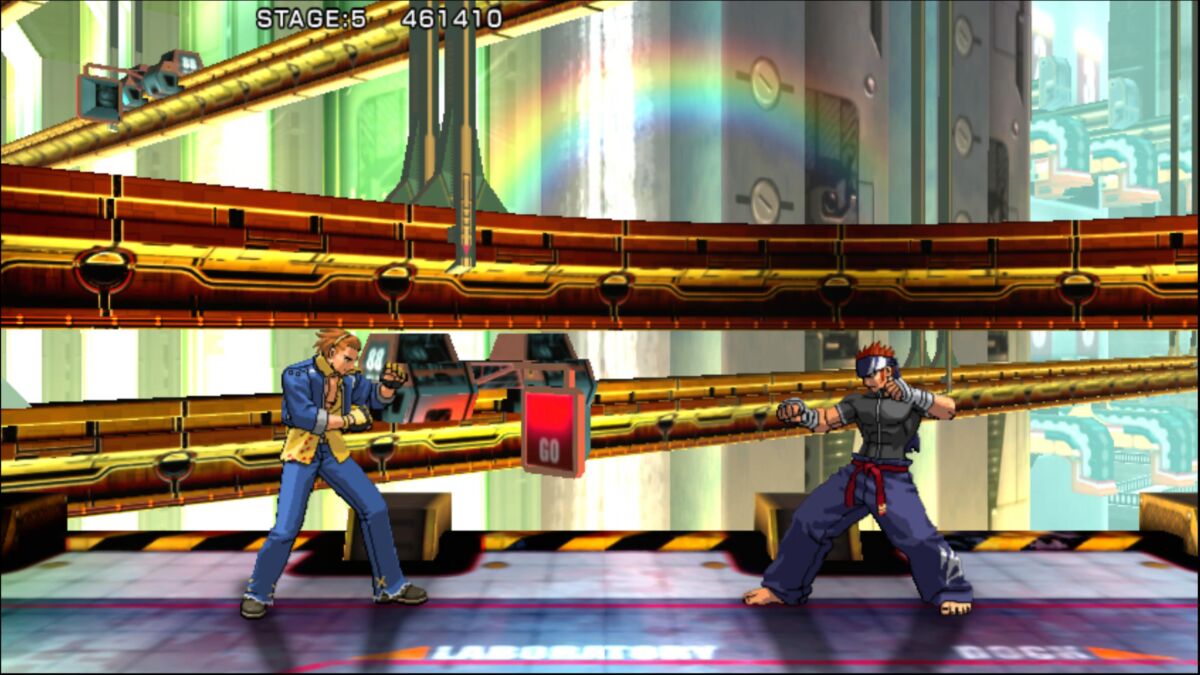 The visuals are also great, with the cel-shaded 3D models giving the game a unique feel, at least in the fighting game space. Despite the fact that The Rumble Fish 2 is nearly two decades old at this point, it still maintains a solid visual identity of its own, both in terms of the graphics and the characters themselves. Find me a fighting game character that looks cooler than Orville, I dare you.
What makes The Rumble Fish 2 a bit more of a complicated sell is how the port has been handled, in the sense that it's quite a barebones release. Aside from 13 base characters, your standard selection of offline modes like Arcade, Time Trial and Survival, along with online matchmaking, there's nothing else in The Rumble Fish 2 that'd make the overall package more worthwhile and competitive with other fighting games on the market.
That being said, I don't feel like The Rumble Fish 2's port is designed to compete with games like Street Fighter, Guilty Gear and The King Of Fighters. Again, it's a port of a game that's been (somewhat) available for two decades now. A lot of core FGC members have likely played The Rumble Fish 2 in the past, either through emulation or other means, so a sudden port of the game to modern consoles isn't going to immediately catapult The Rumble Fish onto the main stage of EVO 2023.
Instead, The Rumble Fish 2's real value is as a slice of fighting game history. It might not be the most feature complete, nor will it have the highest population of players online, but it's a game that's never been released outside of Japan on home consoles, and with any luck, the success of The Rumble Fish 2 will lead to other titles being ported in the future. It might not be a fighting game, but if we can get Capcom's Aliens Vs Predator beat 'em up on home consoles, that'd be the dream.
While The Rumble Fish 2 doesn't offer much aside from the basics with its port, it does give players the opportunity to experience a great fighting game they might never have seen before. The £25/$30 asking price might still be a bit too much for some, but if you're looking for a new fighting game to play, you could do a lot worse than this.
A code for The Rumble Fish 2 was provided by PR for the purposes of this review. 
READ MORE: 30 Best Fighting Games Of All Time
Some of the coverage you find on Cultured Vultures contains affiliate links, which provide us with small commissions based on purchases made from visiting our site. We cover gaming news, movie reviews, wrestling and much more.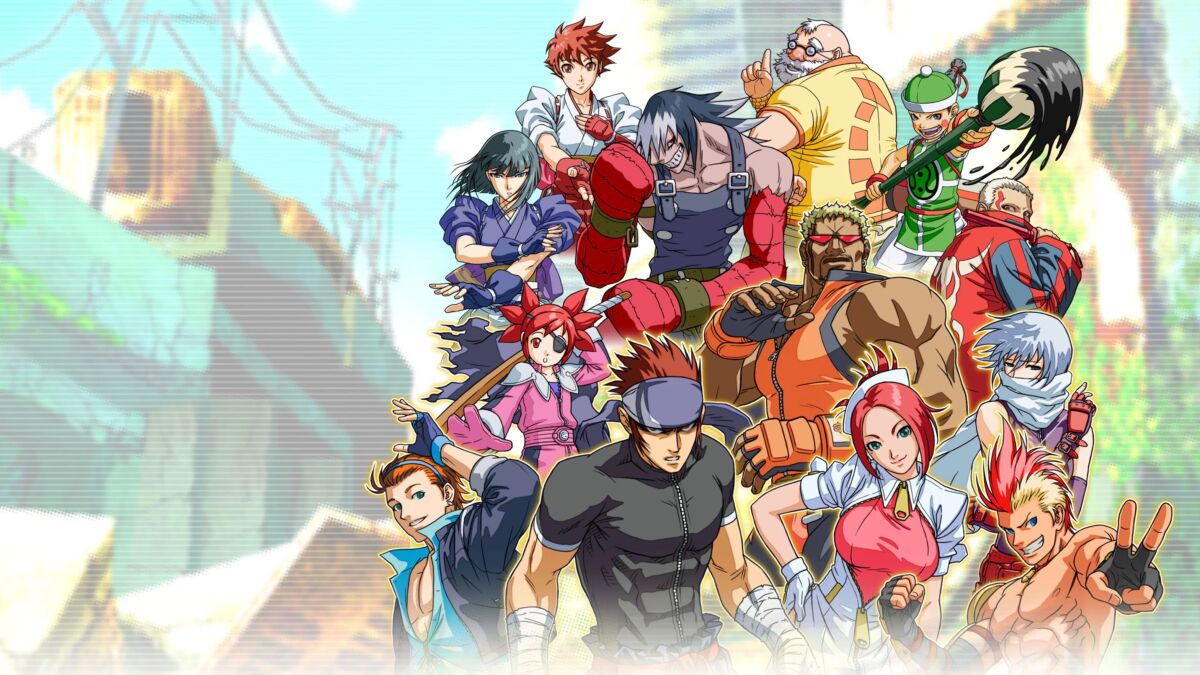 Verdict
The Rumble Fish 2 isn't the most groundbreaking port ever, but there's still a solid fighting game on offer here.