One-Punch Man is well-known for its wild action and powerful characters. It revolves around a superhero world created by One and illustrated by Yusuke Murata. The story follows the life of Saitama, who is capable of taking down his enemies with one punch – hence the title of the series.
The manga received its first ever anime adaptation back in 2015, instantly becoming one of the most popular anime because of its animation and comedy. OPM's first season was produced by Studio Madhouse, yet it switched to J.C. Staff for its second season. Compared to the previous season, fans felt like Season 2 didn't have the same animation quality. One-Punch Man's second season ended after Saitama successfully defeated the Elder Centipede in 2019. But where is One-Punch Man: Season 3?
It's been 3 years since we last saw Saitama back in action. Until now, Season 3 has yet to be released by J.C. Staff or any other animation studio. However, fans all over the world are still desperate for another season. People who haven't read the manga are excited to see what's in store for Saitama in One-Punch Man: Season 3.
When Is One-Punch Man: Season 3 Coming Out?
TVアニメ「ワンパンマン」# 24「弟子の尻拭い」をご覧いただきありがとうございました!第2期は最終回を迎えましたが、「ワンパンマン」は終わりません!再びアニメもお届けできるよう頑張ります!引き続き応援していただけると嬉しいです! https://t.co/XxQaQlQuTd #onepunchman

— TVアニメ「ワンパンマン」公式 (@opm_anime) July 2, 2019
Unfortunately, there has been no official announcement regarding the release date of One-Punch Man: Season 3. Even though a third season was confirmed when Season 2 ended, we can only speculate its release date based on rumors and leaks on social media.
There are some rumors that state Season 3 might be released around late 2023, as the third season was officially announced in August 2022. Check out the key art for it below.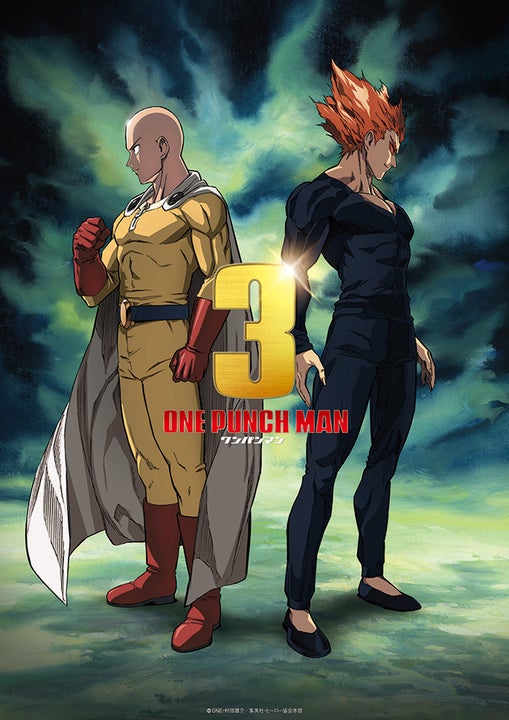 Last time, J.C. Staff only took one and a half years to make Season 2. Apparently, for fans, that wasn't enough time to live up to the quality of Season 1. This time around, the COVID-19 pandemic caused a lot of changes in the production schedule. Despite this, there have been no announcements of a staff change for One-Punch Man: Season 3. Still, a change of studio is not out of the question, which could potentially delay Season 3 even further.
There is a lot of uncertainty regarding the release date of One-Punch Man: Season 3. However, one thing we can be sure of is that Season 3 will eventually come in the next couple of years. The anime is just way too popular for it to be canceled, and fans are also longing to see Saitama send his enemies flying again.
What Will Happen In One-Punch Man: Season 3? (Spoiler Warning)
After defeating the Elder Centipede in Season 2, the story will move on to the Monster Association Arc. Led by the Monster King Orochi, their group only has one goal – to destroy the Hero Association and create a world filled with monsters. The next storyline will give us a deeper look at villains such as Garou and other members of the Monster Association. The upcoming events will also build up toward an all-out war between the heroes and the villains.
New powerful villains like Fuhrer Ugly, Evil Natural Water, and Royal Ripper will be introduced. They will be battling S-Class heroes looking to invade their hideout. You can expect to see heroes such as Atomic Samurai, Child Emperor, and Metal Knight to gain some time in the spotlight. However, this means we'll not see much of Saitama and Genos in the upcoming season.
Despite this, One-Punch Man: Season 3 will retain the epic battles and comedic humor it's known for. If you want to know the entire story of Season 3 right now, you may read the manga starting from Volume 17. Keep in mind, however, that the coverage of Season 3 is unconfirmed as of the moment.
READ NEXT: Attack on Titan: Season 4 – Part 3: Release Date, Story & What You Should Know
Some of the coverage you find on Cultured Vultures contains affiliate links, which provide us with small commissions based on purchases made from visiting our site. We cover gaming news, movie reviews, wrestling and much more.