February dropped quite a few games that may make it difficult to care about everything that's launching in March 2022. However, Good Housekeeping's third-worst month of the year is turning up with plenty of new video game releases to compensate for its general blandness. So, hurry up and finish that Forbidden West campaign and find the willpower to set aside Elden Ring to not miss out on the surefire hits dropping this month with the new PS5 games of March 2022.
March will take you from the Wild West to Tokyo, down skid-marked straightaways, and through vibrant and fantastical wonderlands. There's no shortage of entertainment barrelling your way over the month's 31 days – it's just a question of which of these biggest new PS5 releases do you have the time (and hard drive space) for.
New PS5 Games of March 2022
1. FAR: Changing Tides | March 1st, 2022
Developer: Okomotive
Publisher: Frontier Foundry
A follow-up to 2018's trek over a dried-out seabed in FAR: Lone Sails, Changing Tides explores a different ecosystem as players embark on an epic and dangerous journey across the high seas. Our hero, Toe, is stranded in a world where treacherous waters stretch as far as the eye can see, and his only companion is the ship that may lead him to a new home. But crossing the sea is no easy feat as both the elements and the ship's components will be working against Toe.
Learn to survive the hostile environment while keeping Toe's vessel afloat, and there may be a sanctuary at the end of this misadventure. Okomotive describes Changing Tides as meditative, but expect your heart to race just a little when the game's puzzles kick in and your ship threatens to sink you to the darkest depths of unknown waters.
2. Babylon's Fall | March 3rd, 2022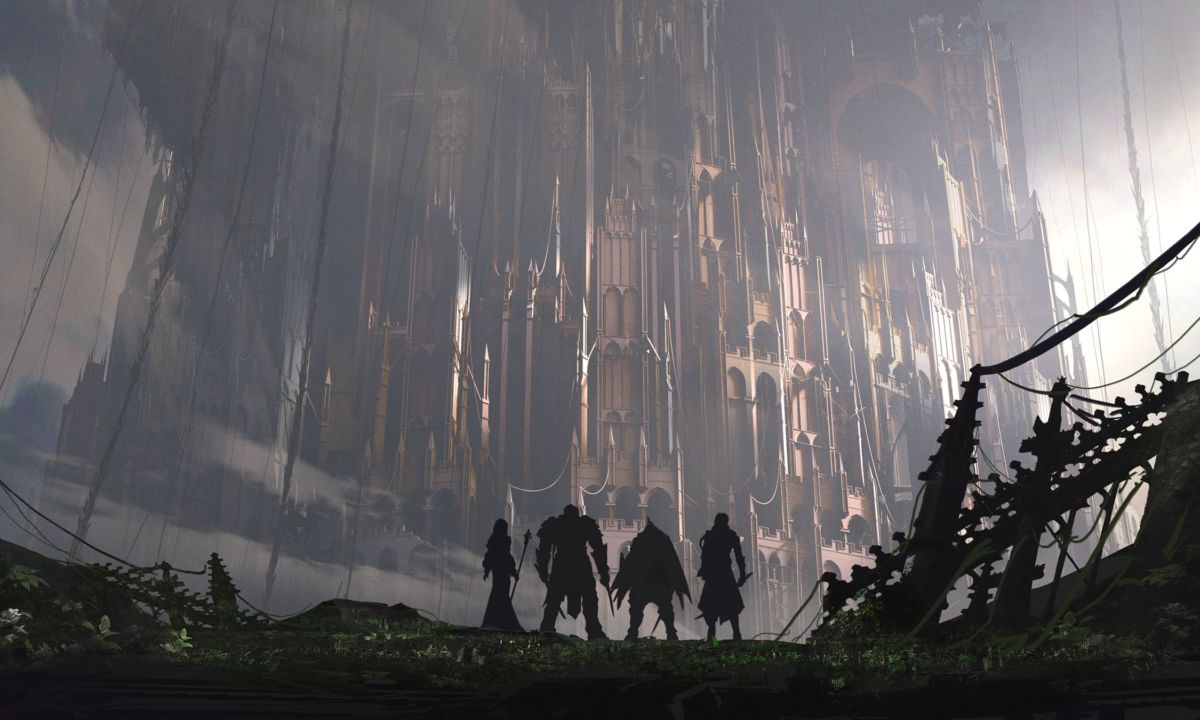 Developer: Square Enix, PlatinumGames
Publisher: Square Enix
Join forces with up to three players and take on the evils of the Tower of Babel in PlatinumGames' newest action RPG. With both Square Enix and PlatinumGames at the helm, the promise for an engaging and emotional story is high. But it may be the combat that winds up driving the experience as players control death-cheating Sentinels equipped with a quartet of delightful weapons, all featuring different playstyles.
The variety works well with the game's multiplayer as players can coordinate attacks and effectively take down foe both big and small. PlatinumGames' signature style oozes from what's been seen of the fast-paced combat, and players can expect a thrilling dose of chaos as they team up, upgrade their weapons, fight over loot, and avenge the Babylonians.
3. Gran Turismo 7 | March 4th, 2022
Developer: Polyphony Digital
Publisher: Sony Interactive Entertainment
A Sony console is simply not a Sony console if it doesn't sport a Gran Turismo title or two. The eighth entry in the series' core titles will send players around the globe to participate in high-stakes races against the best of the best. There are dozens of stunning locations spanning Asia, the Americas, and stretches of Europe that play host to four-wheeled competitions.
Gran Turismo 7 brings plenty back to the series, including the GT Simulation Mode that captures the meticulous aspects of being a professional driver. Test your skills in the Driving School, visit the Tuning Parts Shop and improve your vehicle, shop for a new speedster at the dealership, or simply hit the track and see what you can do against AI and human opponents. There will be a PS4 version of Gran Turismo 7, but PS5 owners can get a real taste of what the console is capable of with 3D spatial audio, real-time ray tracing, haptic feedback, and 60 FPS at 4K.
4. WWE 2K22 | March 11th, 2022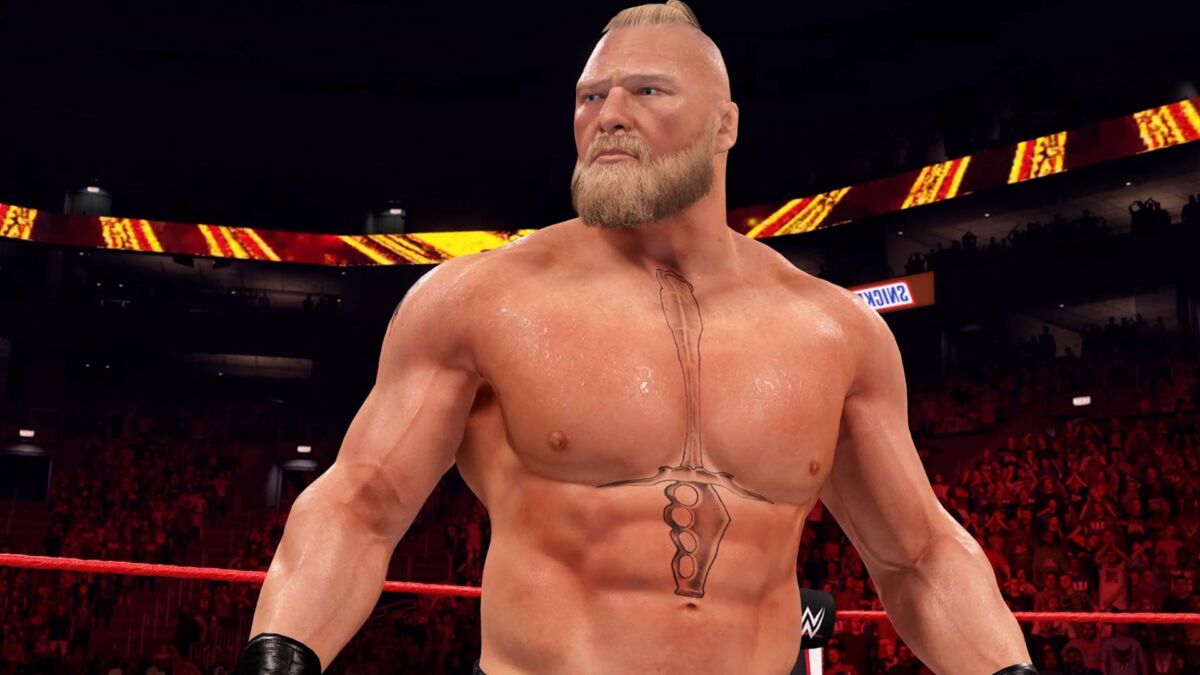 Developer: Visual Concepts
Publisher: 2K Sports
2K's WWE series has had its ups and downs, so here's hoping the ninth entry under the WWE 2K name will be a remarked improvement over the lackluster 2K20. Visual Concepts listened to franchise fans as WWE 2K22 was built from a redesigned engine that aims to add a sense of realism to the bouts unfolding in the ring.
2K22 will not only look and run differently. New controls freshen the experience, giving players more control over their legendary and modern wrestlers. Outside of the ring, players will step in as a WWE General Manager and draft a roster of superstars and legends for Raw, Smackdown, NXT, or NXT UK. MyGM mode adds a new layer to WWE 2K, offering players a way to break up the action in the ring with the thought-provoking decisions of a real WWE GM. MyRISE storylines, The Creation Suite, and MyFaction offer more than ever before in the WWE game that may redefine the series.
5. Grand Theft Auto V | March 15th, 2022
Developer: Rockstar Games
Publisher: Rockstar North
It's okay to be excited about playing Grand Theft Auto V on updated hardware. While the original is impressive in its own right, the reworked version for the PS5 uses 4K, 60 FPS, improved draw distance, and more defined textures to enhance the experience. Rockstar didn't stop there, though. The re-release will also sport HDR, raytracing, 3D audio, and haptic feedback.
As for gameplay, it's all the same we've come to know and love. In fact, you can transfer everything from your current version, from story mode progress to your character in GTA Online. Rockstar is keeping things as simple as possible while ensuring the PS5 release of the 2013 title feels like a newer entity.
6. Ghostwire: Tokyo | March 25th, 2022
Developer: Tango Gameworks
Publisher: Bethesda Softworks
With Tango Gameworks at the helm, you already know Ghostwire: Tokyo will be zany, outlandish, bizarre, and wildly entertaining. Things start off on a high note as players enter a version of Tokyo full of supernatural entities and absolutely no people. Equipped with an arsenal of hand-based elemental abilities designed to battle back the unknown forces, players will strive to restore Tokyo to its former glory.
Ghostwire recreates the Japanese city in great detail, featuring iconic locations that locals and frequent travelers will surely recognize. But this isn't some sightseeing expedition. Spooky entities are haunting the city streets, and only you can uncover the truth and try to restore the city's population. From friendly ghost cat shopkeepers to faceless horrors, there's something unusual around every corner amidst the bright lights and dim alleys of Tokyo.
7. Tiny Tina's Wonderlands | March 25th, 2022
Developer: Gearbox Software
Publisher: 2K
If anyone could bring something new to the Borderlands universe, it would be the talkative Tiny Tina. This isn't your typical excursion to Pandora as a super-powered Vault Hunter as Tiny Tina spins a tall tale full of things that need smashing and exploding. Players start with a blank slate character that can be deeply customized using a mix-and-match multiclass system. Create the perfect hero and send them deep into Tina's adventure, where magic, guns, melee weapons, and more are at your disposal to thwack, blow up, and shoot whatever RPG-esque villains await.
Wonderlands pushes the multiplayer experience as three friends can join your story adventure seamlessly. You'll want the help, especially if you ever want to stand a chance against the dastardly Dragon Lord. Borderlands meets Dungeons & Dragons in what may be the series' strangest adventure. And that's saying a lot.
8. Crusader Kings III | March 29th, 2022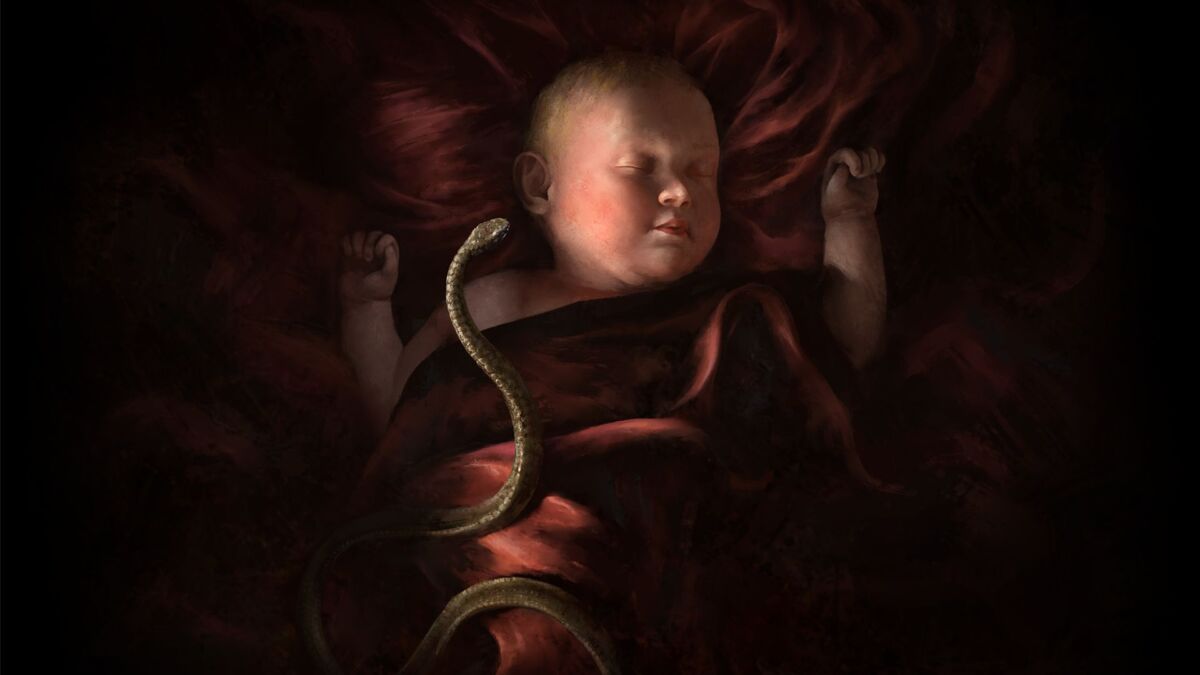 Developer: Paradox Development Studio
Publisher: Paradox Interactive
Enter a time of kings and nobility and stand at the head of your family at a pivotal moment in time. Battlefields are amassed with armies, and land is ripe for the taking for those that favor the expansion of their dynasty. How you choose to rule will determine how long your bloodline survives and whether you can conquer internal and external threats.
Crusader Kings III is such a unique and multifaceted strategy game with plenty to offer players. Whether you're focusing on appeasing peasants or recruiting knights to fight in your wars, you're always moving in a direction. Your decisions will span generations as rulers pass on and bestow their rule to an heir, but the successor's traits may require you to rethink your strategy.
Originally released on Steam in 2020, Crusader Kings III is getting the "next-gen" treatment to give console players a taste of life as a ruler in the Middle Ages. There's a few games like Crusader Kings, but it still remains the king.
9. Weird West | March 31st, 2022
Developer: WolfEye Studios
Publisher: Devolver Digital
As if the Wild West wasn't dangerous enough, the darkness that enshrouds it in Weird West introduces players to a host of new threats – human and inhuman alike. WolfEye took a big leap away from its work on Dishonored and Prey to deliver a top-down immersive sim that throws players to the (were)wolves. Every action has a reaction that sticks, requiring players to carefully choose how they'll navigate the Wild Wild West.
Tackle the haunted prairie alone or with a rag-tag posse and slay the supernatural forces to determine how each character's destiny converges. Weird West is a story-driven adventure with a ton of heart, set in a unique world where the stakes are high, and the chances of survival are low.
READ NEXT: 15 Best Fantasy Strategy Games of All Time
Some of the coverage you find on Cultured Vultures contains affiliate links, which provide us with small commissions based on purchases made from visiting our site. We cover gaming news, movie reviews, wrestling and much more.