Prepare to lift your lighters in the air: 2021 will be one of the final years that the PS4 is properly supported as the main Sony console, especially now that the PS5 is out. After seven years as the head honcho, we'll slowly start seeing new PS4 games dry up until all that remains is FIFA.
2021 won't mark the immediate end of the PS4; Sony are going to support the second most successful console of all time for a good while yet. When huge exclusives like Horizon Forbidden West are quite surprisingly going to be available on both the PS4 and PS5, it's clear that Sony won't be abandoning the console for a long, long time. If the PS4 is to be knocked off its throne, though, its upcoming games are as good a send-off for the king as any.
From long-awaited remakes to sequels that look like they might change how we view narrative-driven experiences, there are a tonne of new games coming up on the PS4 that demand your attention over the coming year. We'll be adding to this list when new PS4 games are announced, though we won't be going into detail on ports and remasters.
PS4 Games 2021 Release Dates
Don't forget to use the search function to find a particular new PS4 game of 2021.
| Game | Release Date |
| --- | --- |
| Hitman 3 | January 20th, 2021 |
| Werewolf: The Apocalypse - Earthblood | February 4th, 2021 |
| Little Nightmares 2 | February 10th, 2021 |
| Prince of Persia: The Sands of Time Remake | March 18th, 2021 |
| Balan Wonderworld | March 26th, 2021 |
| Outriders | April 1st, 2021 |
| Guilty Gear Strive | April 9th, 2021 |
| NieR Replicant | April 23rd, 2021 |
| Resident Evil Village | May 7th, 2021 |
| CoD 2021 | October 2021 |
| FIFA 22 | October 2021 |
| Roller Champions | Early 2021 |
| Oddworld: Soulstorm | TBC 2021 |
| Vampire: The Masquerade – Bloodlines 2 | TBC 2021 |
| Rainbow Six Quarantine | TBC 2021 |
| Skull & Bones | TBC 2021 |
| Psychonauts 2 | TBC 2021 |
| Dying Light 2 | TBC 2021 |
| Aeon Must Die | TBC 2021 |
| Aragami 2 | TBC 2021 |
| Biomutant | TBC 2021 |
| Black Myth: Wu Kong | TBC 2021 |
| Blood Bowl 3 | TBC 2021 |
| Chivalry 2 | TBC 2021 |
| Chorus | TBC 2021 |
| Diablo 4 | TBC 2021 |
| Dragon Age 4 | TBC 2021 |
| Dynasty Warriors 9 Empires | TBC 2021 |
| Far Cry 6 | TBC 2021 |
| Goodbye Volcano High | TBC 2021 |
| Gotham Knights | TBC 2021 |
| Hogwarts Legacy | TBC 2021 |
| Hood: Outlaws and Legends | TBC 2021 |
| Horizon Forbidden West | TBC 2021 |
| Jett: The Far Shore | TBC 2021 |
| Lego Star Wars: The Skywalker Saga | TBC 2021 |
| Little Devil Inside | TBC 2021 |
| Martha is Dead | TBC 2021 |
| Mass Effect Legendary Edition | TBC 2021 |
| Neo: The World Ends with You | TBC 2021 |
| Operation: Tango | TBC 2021 |
| Praey for the Gods | TBC 2021 |
| Scarlet Nexus | TBC 2021 |
| The Dark Pictures Anthology: House of Ashes | TBC 2021 |
| The Good Life | TBC 2021 |
| The Last Kids on Earth and the Staff of Doom | TBC 2021 |
| Wonder Boy: Asha in Monster World | TBC 2021 |
| Babylon's Fall | TBC |
| Atomic Heart | TBC |
Find a full list of all 2021 releases here.
PS4 Games Release Schedule 2021: The Biggest Games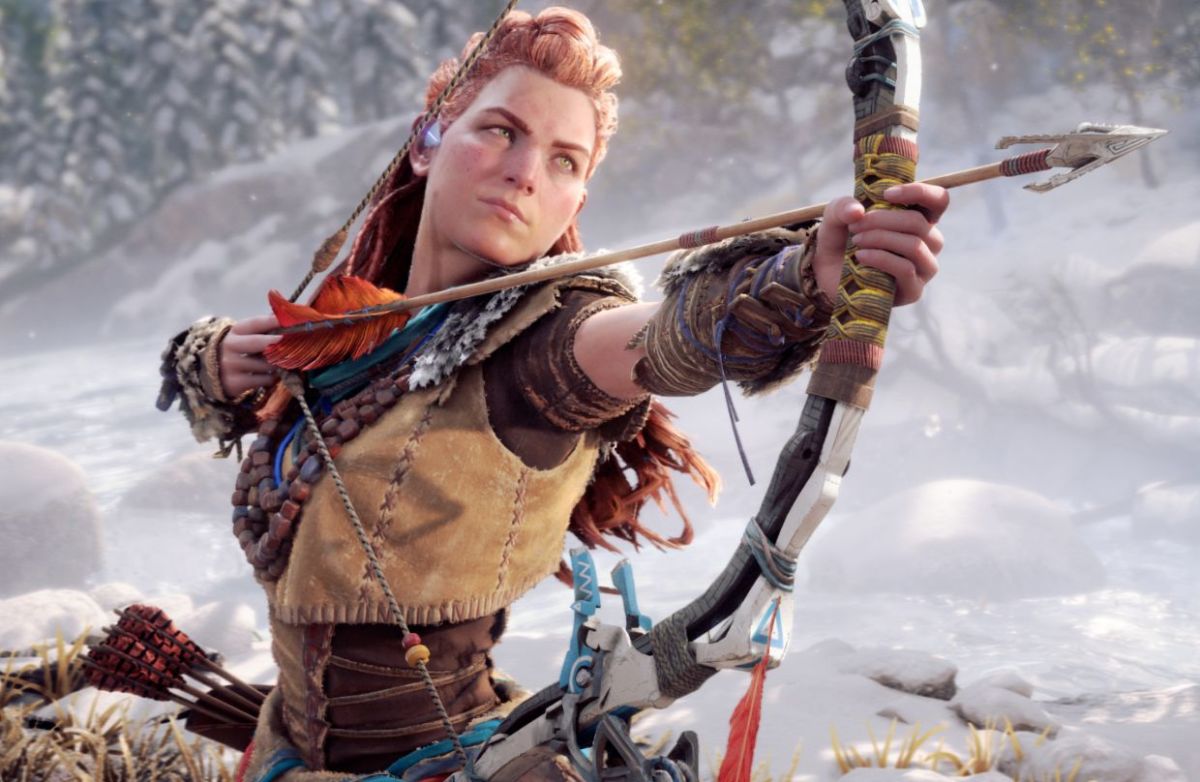 First of all, it is very odd to put together a list of upcoming games and have no The Last of Us Part II, Cyberpunk 2077, or Final Fantasy VII Remake to include as games to look forward to. It's almost surreal that they are now out.
The biggest PS4 game of the year will quite comfortably be Horizon Forbidden West, which may very well be the final big first-party game to come to the system. Not a great deal is known about it at this time of writing, but Aloy will be fighting more exotic robot dinosaurs in all new locales. Sign us up.
Resident Evil Village was revealed close to launch to also be a PS4 game, despite it earlier looking like just coming to next-gen and PC. It's a similar game to Resident Evil 7, which was an absolute beauty on the system, so here's hoping Capcom can delivering the scares again with Village.
Hitman 3 is maybe one of the best ways to start 2021 and it's coming to PS4 in early January. As well as providing the slick stealth action the World of Assassination trilogy has almost perfected, Hitman 3 on PS4 will also come with VR support so now you can chuck briefcases at hapless civilians in virtual reality.
Prince of Persia: The Sands of Time Remake may not have blown many minds when it was first revealed, though Ubisoft have given themselves enough time to give it a fresh lick of paint. Hopefully this will lead to a brand new Prince game down the line, as long as it's successful and if people give it a chance.
Outriders in April is another live-service loot shooter amidst a sea of them, though its focus on giving players seemingly superpowers may help it to stand out more. People Can Fly know how to make great action, so at least it should play well.
Far Cry 6 is due out in 2021 and, yes, it is certainly Far Cry from everything we've seen so far. Hey, it's a good formula, so they can't be blamed for sticking with it. Travel to Yara and take down the dictator Gus Fring Moff Gideon Anton Castillo, portrayed by the almost always excellent Giancarlo Esposito.
A couple of WB adaptations, Hogwarts Legacy and Gotham Knights, will be two of the most sought after new PS4 games of the year. Fair to say people are generally a little more excited for the latter than the former, though Knights' apparent live service nature may not go down too well over time.
There are also quite a few AWOL games that might be worth keeping an eye out for in 2021 on PS4. Vampire: The Masquerade – Bloodlines 2, Rainbow Six Quarantine, Skull & Bones, Dying Light 2, and even Dead Island 2 may see the light of day over the course of the year, but don't hold your breath.
Which PS4 games are you most looking forward to in 2021?
MORE PS4: All PS4 Games With Free PS5 Upgrades: The Complete List
Some of the coverage you find on Cultured Vultures contains affiliate links, which provide us with small commissions based on purchases made from visiting our site. We cover gaming news, movie reviews, wrestling and much more.