Last year was an exciting year for a lot of indie gems, but after a nice little break with the holidays, it's time to jump back in and start seeing what's coming down the pipeline with the new indie games of 2022. A few of these games might look a little familiar as studios continue to work through a pandemic and their own ambitions to deliver an excellent experience, but that doesn't make us any less excited for them.
And by no means is this simply 2021 limping on because there are so many other new games that are only just starting to get the spotlight they deserve. From picturesque snow-peaked slopes to the water-colored interpretation of France's Dordogne, there are so many new and exciting indie games releasing in 2022 (and probably beyond) that it can appear a little daunting to see how many passionate people are creating the games of their dreams. How can you keep track of it all?
Luckily, we have you covered with some of the most exciting new indie games that are coming to PC, PS4, PS5, Xbox One, Xbox Series X | S, and the Switch in 2022.
New Indie Games of 2022
1. Cogen: Sword of Rewind | January 27, 2022
Developer: Gemdrops Inc.
Publisher: Gemdrops Inc.
Platform(s): PC, PS4, PS5, Xbox One, Xbox Series X | S, Switch
The indie world is full of 2D action and fighting games, but there can always be a barrier of entry in these games for some people due to their level of difficulty. Cogen: Sword of Rewind promises to deliver on the same difficulty while giving players of all skill levels a chance to get a hang of the mechanics with its Ouroboros System, which allows the player to rewind time back three seconds.
For some people, this might seem like an insignificant amount of time, but when you miss your swing by a pixel or slightly mess up your approach, this will allow you to go back and try again. Here's hoping they can make this mechanic as fascinating to use for people learning the ropes as well as people who are at the top of their game.
2. Shredders | February 2022
Developer: LetItRoll, I-Illusions
Publisher: FoamPunch
Platform(s): Xbox Series X | S
If you played games in the '90s and early 2000s, you probably had a favorite snowboarding game. From SSX and Amped to Shaun White Snowboarding, this used to be a much more popular subgenre. While there have been attempts since 2008 to make a good snowboarding game, Shredders looks to be emphasizing the chill boarding that games like Shaun White Snowboarding emphasized so heavily in them.
The game appears to be more focused on the zen of snowboarding rather than the tumultuous combos present in more arcadey snowboarding titles. We're looking forward to hitting the fresh powder and seeing what FoamPunch has in store for us on the mountain this February.
3. Xel | June 2022
Developer: Tiny Roar
Publisher: Assemble Entertainment
Platform(s): PC, PS5, Xbox Series X | S, Switch
Are you a big fan of Zelda but wish that there was an equivalent in the sci-fi genre? Well, Tiny Roar might have the solution with their latest game Xel. You take on the role of Reid, who's suffering from amnesia after a shipwreck. You'll need to explore dungeons and solve puzzles while trying to stay alive against the local robots.
It should all seem fairly familiar for any Legend of Zelda fan, but there will be some very distinct differences, such as the abilities and upgrades that Reid is able to receive in order to better survive these circumstances. This all sounds pretty exciting, but here's hoping for a Master Sword equivalent with a laser sword.
4. Loco Motive | Summer 2022
Developer: Robust Games
Publisher: Chucklefish
Platform(s): PC, Switch
Loco Motive is a point-and-click whodunit that takes place entirely on one train over the course of a night. You play as three characters in order to get different perspectives from the rest of the riders on the train. The game is fully voice acted and has a comedic edge to it, so you can expect to hear a few lines that will put a smile on your face.
Essentially, think Day of the Tentacle combined with Knives Out, and you would have something resembling Loco Motive's premise. If it even has half the writing of those two properties, we are in for a good time. Luckily, Loco Motive will be arriving at a station near you sometime this summer.
5. Afterlove EP | Summer 2022
Developer: Pikselnesia
Publisher: Fellow Traveler
Platform(s): PC, Switch
Narrative-focused games are some of the most compelling as they are often able to experiment with their style more so than other genres. Afterlove EP uses a manga-like art style for the story of Rami as he deals with loss, life, and moving forward.
The gameplay uses elements of dating sims, rhythm games, and narrative adventures, so don't think that it's just going to be a moving manga. There is more to explore than you might think as you help to guide Rami through this difficult period in his life and learn to appreciate the life that's still in front of him.
6. Dordogne | October 5th, 2022
Developer: UN JE NE SAIS QUOI, UMANIMATION
Publisher: Focus Home Interactive
Platform(s): PC, Switch
Dordogne has one of the most unique art styles in quite some time as it utilizes a watercolor aesthetic with an almost picture book charm. The game focuses on Mimi, a woman who has returned to her grandmother's home where she once spent a portion of her childhood.
Her grandmother has passed away but left a few intriguing puzzles for Mimi to figure out. In the end, the developers say the game will focus on the relationship between Mimi and her grandmother and how important taking the time to reflect and remember those people close to us in life can be.
7. Arctic Awakening | TBC 2022
Developer: GoldFire Studios
Publisher: GoldFire Studios
Platform(s): PC, PS4, Xbox One
If you were someone who enjoyed the setting and lore of Subnautica but not the resource management side, then Arctic Awakening might be perfect for you. Arctic Awakening is an episodic narrative adventure that takes place in a dangerous frozen setting.
You have crash-landed with only an AI for companionship as you try to make your way through this cold storm. Your goal is to find your co-pilot and maybe even the secrets that hide under the frozen world. Arctic Awakening looks to be an eerie and isolating experience, and we're sure it will be one that we won't soon forget.
8. Bear and Breakfast | TBC 2022
Developer: Gummy Cat
Publisher: Armor Games
Platform(s): PC, Switch
If you're looking for something really low key then Bear and Breakfast might be the perfect match. Hank, the bear, finds a little dilapidated shack in the woods and tries to fix it up to make it into a profitable bed and breakfast for tourists. But there are mysteries in the woods, and Hank soon finds himself in something far bigger than a small business venture.
You'll be able to customize your inn and complete side quests on top of the main questline. The main gameplay focuses on managing your inn and ensuring that everyone has what they need. The look of the game's setting brings with it an almost fairy tale tone.
9. Soup Pot | TBC 2022
Developer: Chikon Club
Publisher: Chikon Club
Platform(s): PC, Xbox One, Xbox Series X | S
This one might hit a little close to home for some of you. Soup Pot has you taking on the role of someone who's staying indoors due to a pandemic and teaching themselves how to cook. Soup Pot promises to have an engaging narrative happening in between learning new dishes, and it does something a little different to the gameplay. There isn't a traditional fail/pass mechanic that most cooking games have.
The developers say this was because they want to encourage people to experiment with their cooking rather than get too bogged down in the letter grades. This is a breath of fresh air, and It's intriguing how much of the game allows you to really get creative. We'll just have to wait until Soup Pot is served up later this year.
10. Slime Rancher 2 | TBC 2022
Developer: Monomi Park
Publisher: Monomi Park
Platform(s): PC, Xbox Series X | S
A follow-up to one of the weirdest and most popular indie darlings of the past decade. Slime Rancher blew people away with its depth and overall chill atmosphere, which Slime Rancher 2 appears to promise to not only deliver again, but also improve on in several ways.
The game takes place in a gorgeous conservatory this time around and will allow the player more convenience in upgrading their kits. There are new resources to gather, new upgrades to craft, and new slimes to ranch. The vistas appear to have received a substantial upgrade in their appearance, and we can't wait to get lost in the sunset of each day in Slime Rancher 2.
11. Little Devil Inside | TBC 2022
Developer: Neostream Interactive
Publisher: Neostream Interactive
Platform(s): PC, PS4, PS5, Xbox One, Switch
If you're a fan of supernatural events and monsters, Little Devil Inside might be right up your alley. In single-player or co-op, explore a world inspired by the 19th century and uncover the circumstances that inspired these supernatural events.
Little Devil Inside is a third-person 3D action-adventure role-playing game with a pinch of combat and world exploration. Different environments will be explored from deserts to mountains to forests, all in the name of creating a compendium of all the known monsters in the world. However, the focus isn't necessarily on the completion of the hunt, but rather on the journey and becoming emotionally invested in the hunter.
12. Stray | TBC Early 2022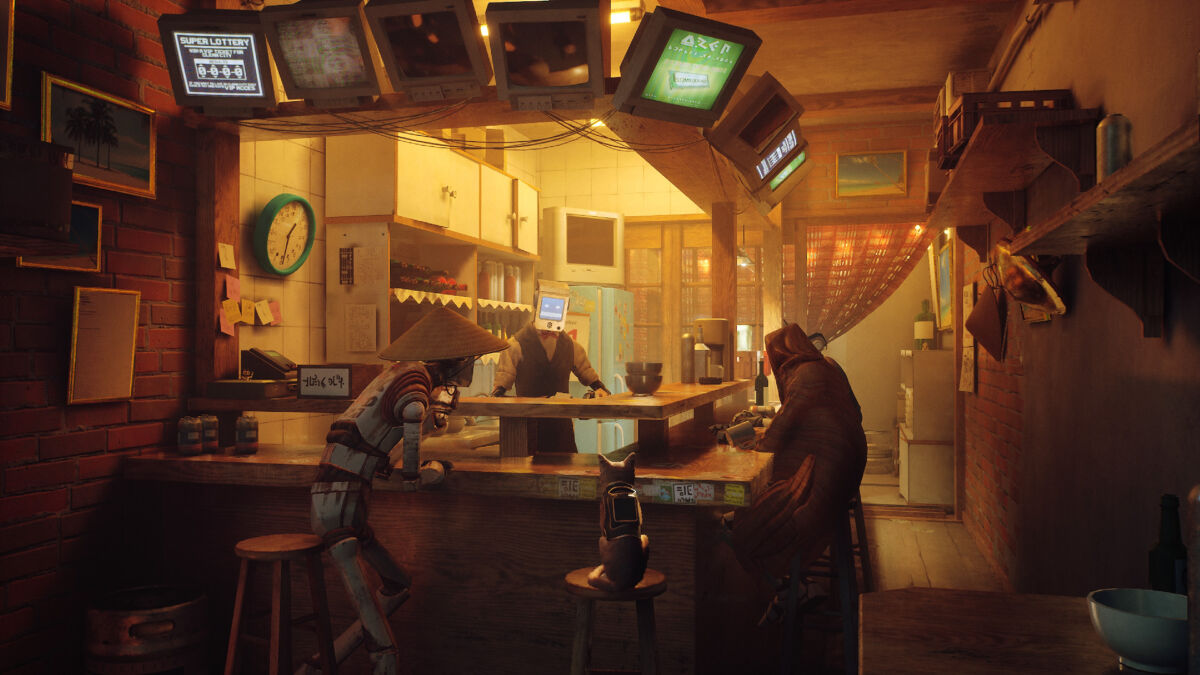 Developer: Blue Twelve Studio
Publisher: Annapurna Interactive
Platform(s): PC, PS4, PS5
Stray places you in the body of a cat who finds itself in a strange robot civilization and must try to find its way back to its family. From a purely aesthetic viewpoint, Stray promises to be one of the most striking indie releases this year.
Stray is third-person, so the sense of scale between ourselves and the robot population will allow for a constant reminder of being a fish out of water as you wander these strange streets. Though the life of a cat can be easy-going, it won't be all catnip and wet food because you will need to solve puzzles and traverse obstacles in order to make it out of this world.
13. Open Roads | TBC 2022
Developer: Fullbright
Publisher: Annapurna Interactive
Platform(s): PC, PS4, PS5, Xbox One, Xbox Series X | S
Open Roads is a beautiful mystery-thriller game that will have you investigating an old family secret after Tess Devine and her mother find an array of handwritten notes in their attic. These notes and letters will lead them on a trip around the Canadian border in search of whatever family secret has been lurking above their heads all this time.
The overall mystery is just the icing on this cake because any good road trip game is focused more on its characters than on the destination. We can expect some interesting developments between Tess and her mother as they drive around North America, as Open Roads promises to be one of the more intriguing indie titles of 2022.
14. Planet of Lana | TBC 2022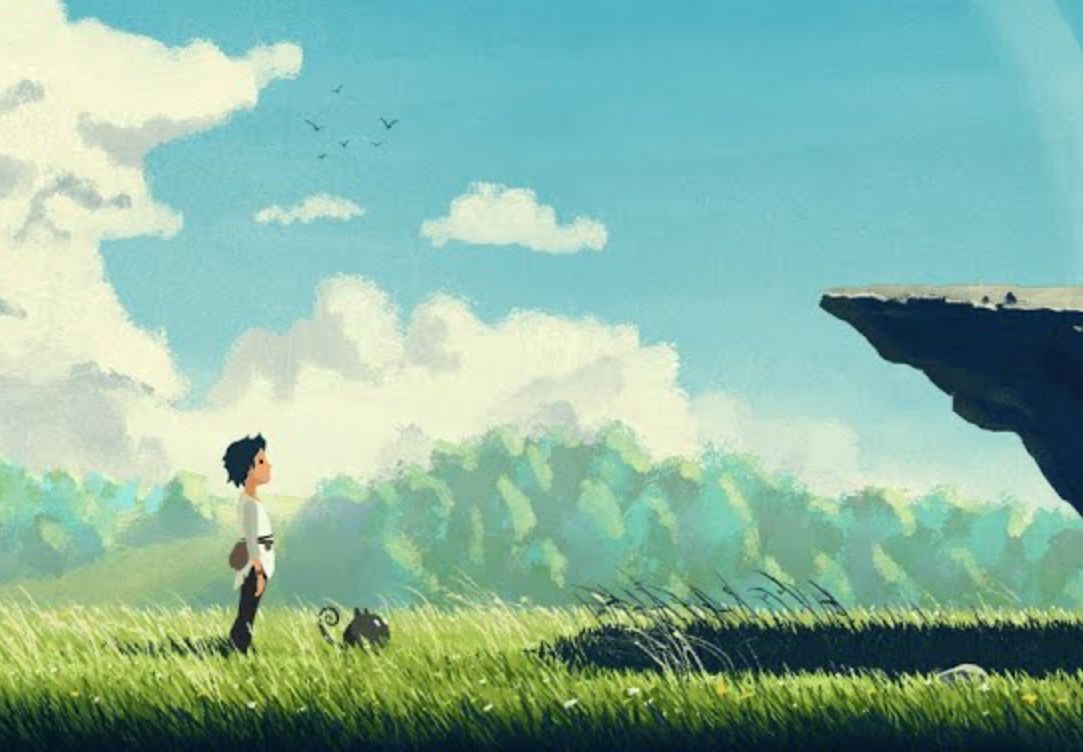 Developer: Wishfully
Publisher: Thunderful Publishing
Platform(s): PC, Xbox Series X | S
Planet of Lana is a 2D side scroller with a hand-painted art style. You play as a young girl who is exploring this wonderful world with the help of your loyal pet. Planet of Lana focuses on exploration and puzzle-solving within this beautiful setting. However, there will be some truly monstrous creatures that you come across but that doesn't necessarily mean that you need to prep for a fight.
The game looks to be walking a line between serene atmospheric vibes and a fantastical adventure in line with something like The Artful Escape. I'm curious how this story will ultimately be delivered and how difficult the puzzles will be, but no matter what, Planet of Lana looks to be a title we will thoroughly lose ourselves in.
15. Atomic Heart | TBC 2022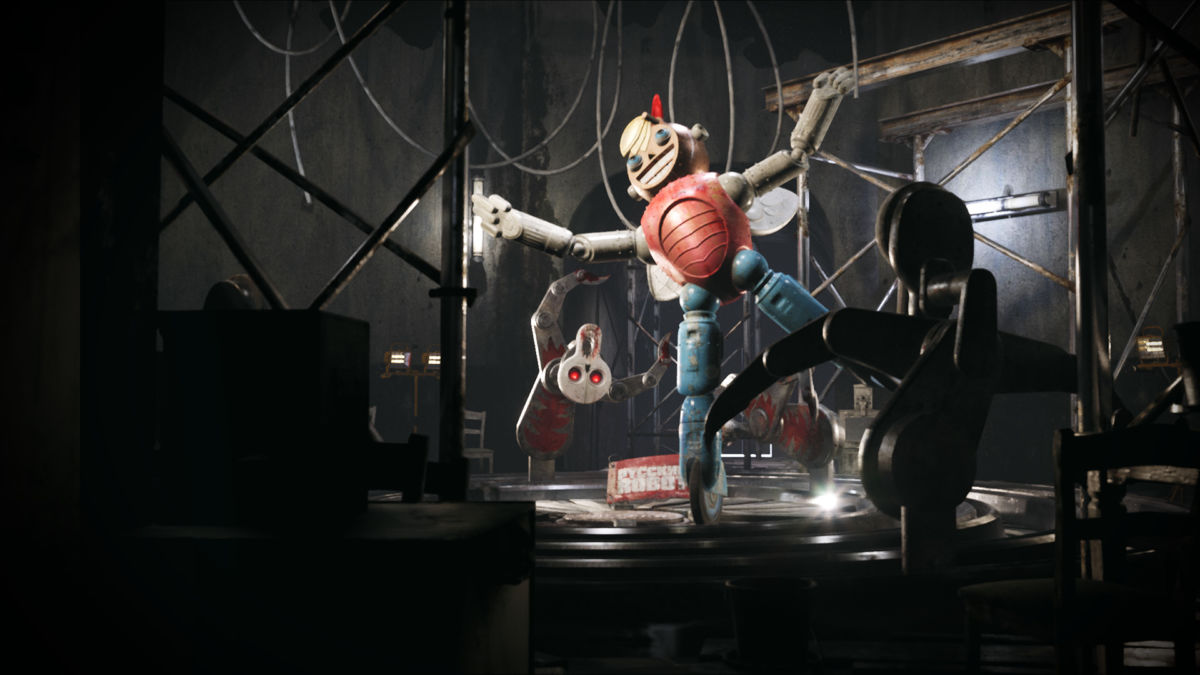 Developer: Mundfish
Publisher: Mundfish
Platform(s): PC, PS4, PS5, Xbox One, Xbox X | S
Atomic Heart is an open world action RPG set in an alternative universe where Soviet Russia is still strong. A system error caused a local facility's robots to attack humans so you are placed in the shoes of Major P-3, who must investigate and put a stop to the malfunction before a global incident occurs.
It's shocking to see this title is actually an indie game because the trailer showed gameplay that seemed straight out of a Bethesda studio. The enemy animations, open world, and diverse interactions all make it seem like this is going to be one heck of a debut release for Mundfish. It will be interesting to see how Atomic Heart turns out and whether it can rival some of the great AAA open-world games dominating the industry right now.
16. Dustborn | TBC 2022
Developer: Red Thread Games
Publisher: Quantic Dream
Platform(s): PC, PS5, Xbox Series X | S, Switch
Dustborn is a third-person action-adventure game that has you leading a band of outcasts as they travel across an alternate universe where the U.S. is the Divided States of America. Combat has you taking charge with various melee weapons or even superpowers to help you defeat your enemies but the best part is the art style.
The game uses a graphic novel aesthetic and uses text boxes to help with narration or exposition, a style choice similar to Edgar Wright's interpretation of Scott Pilgrim. It seems so wrong yet so right to see the big outlandish boxes and text appear. Dustborn looks like it's going to be a fun road trip across a divided world with a fun cast of characters and powers to learn, and we can't wait to see how they use their art direction to its fullest extent.
17. Nobody Saves the World | January 18th, 2022
Developer: Drinkbox Studios
Publisher: Drinkbox Studios
Platform(s): PC, Xbox One, Xbox Series X | S
Nobody Saves the World is about a drab humanoid that has no memories and learns how to transform into other creatures. These creatures each have their own strengths and weaknesses, so it'll be important to learn the intricacies of each and how they work together; important as you take on increasingly difficult quests.
Nobody Saves the World might appear roguelike with its procedurally generated dungeons and ever-evolving abilities, but the developer has said that it's more of an action-adventure game. Nobody Saves the World will allow for co-op play for double the transformation fun. The worlds themselves look vibrant and pulsing with life, but we will have to wait and see how dangerous they are sometime later this year.
18. Endling – Extinction Is Forever | TBC 2022
Developer: Herobeat Studios
Publisher: Herobeat Studios, HandyGames
Platform(s): PC, PS4, Xbox One, Switch
Endling uses its impressively dark cel-shaded environments to tell a story about environmental conservation through the eyes of the last mother fox and her mission to care for her cubs. Endling looks to be a heart-wrenching experience as you head out into these dilapidated environments overrun with human interference in search of your cubs.
Endling is a 2D adventure game that will task you with traversing these dangerous human-run settings using stealth where possible to ensure your own safety. While during the day, you'll be doing your best to take stock of yourself and rest for the next outing. It promises to be a story about individual parental responsibility and love, as well as one that reminds us all of our responsibility to future generations.
19. Hollow Knight: Silksong | TBC 2022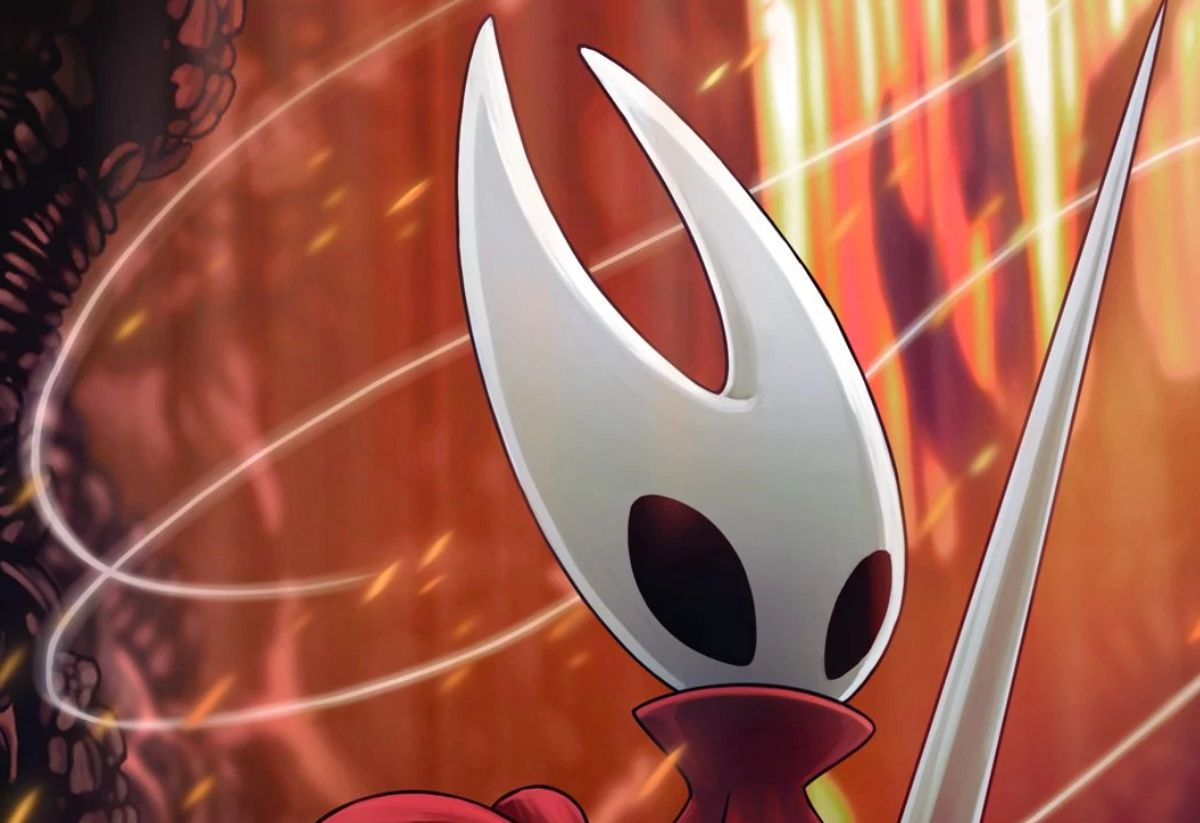 Developer: Team Cherry
Publisher: Team Cherry
Platform(s): PC, Switch
Every year that passes, the higher the anticipation for Hollow Knight: Silksong becomes, even if developers Team Cherry have, for the most part, remained radio silent since February 2019. Hollow Knight was one of the most successful and influential indie games of the 2010s and absolutely blew everyone away with its incredible world, music, and difficult gameplay. Silksong looks to deliver all of that and more as the player takes on the role of Hornet.
A rival turned reluctant friend in the last game, Hornet's movements are much faster and elegant than the little Knight. It's going to be interesting to see how Team Cherry is able to mold their new world around Hornet's agile moveset and how her story might intertwine in this world full of new creepy crawlies.
20. The Garden Path | TBC 2022
Developer: CarrotCake
Publisher: CarrotCake
Platform(s): PC, Switch
The Garden Path appears to be a practice in patience and reflection. As you explore, curate, and get to know your garden, it will reflect the passage of time as well as your effects on it. You won't be entirely alone in this charming world as there are local inhabitants to get to know, and some might end up joining you in your gardening adventure.
The visuals also give off a warmth that's reminiscent of a cottagecore aesthetic, which seems perfect for the overall tone of this game. The Garden Path isn't about who can make the highest grade of potatoes or marrying everyone in town. Instead, it seems to be more about inner reflection and taking advantage of every moment you are presented.
21. Hindsight | TBC 2022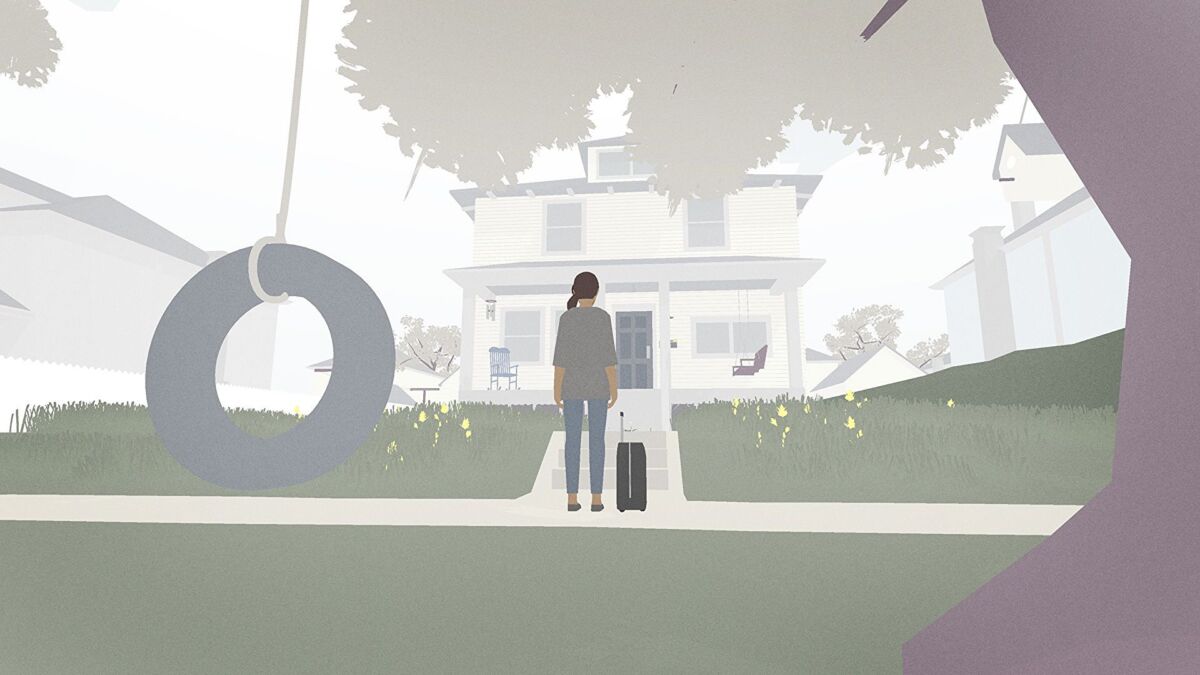 Developer: Joel McDonald
Publisher: Annapurna Interactive
Platform(s): PC, Switch
Carrying on with the theme of reflection, Hindsight follows a woman throughout her life as she comes to terms with the meaning of it all. The game is a narrative exploration that will appear to use everyday objects as windows in time.
As someone who can be incredibly sentimental about certain possessions, the thesis of this game feels intimate yet familiar. While the real meat of this indie game will only come in time, we look forward to seeing what Hindsight can deliver in the characterization of its protagonist and what it has to say about ourselves, life, and the temporary objects we hold dear.
22. Silt | TBC 2022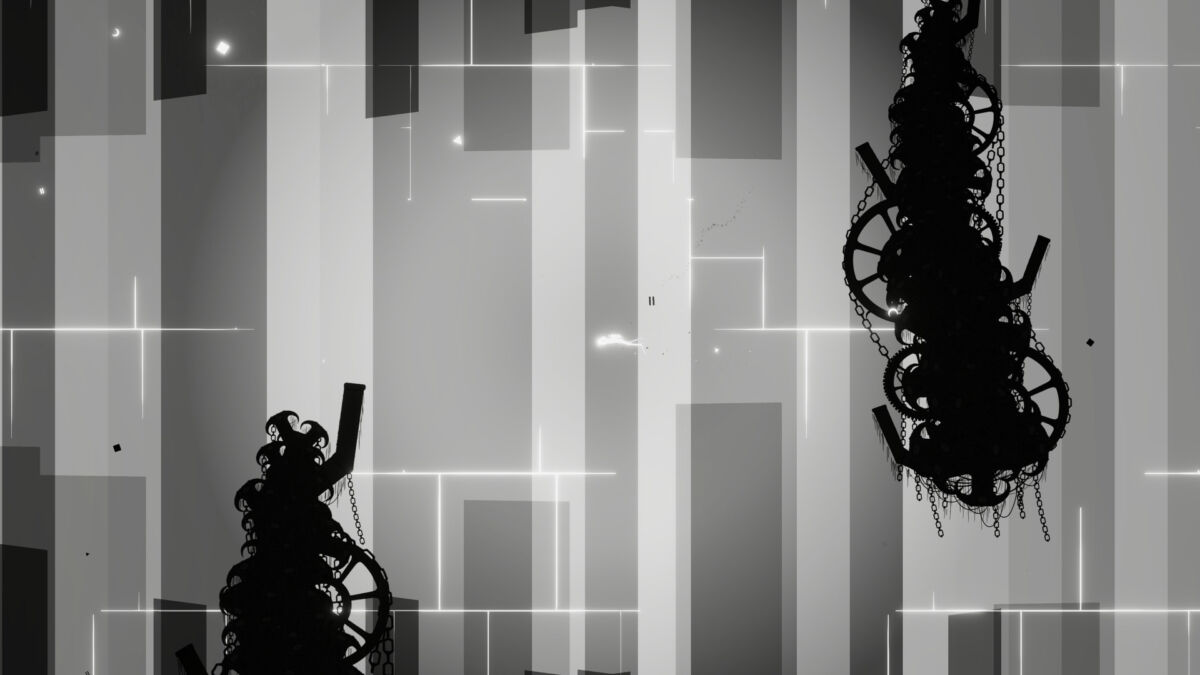 Developer: Spiral Circus
Publisher: Sold-Out Software
Platform(s): PC, PS5, Xbox Series X | S, Switch
There are few places as beautiful or mysterious as the deep ocean. It's hard to visit, though, so Spiral Circus' Silt seeks to give us a taste of the mystery without having to don a diving suit. Silt is a puzzle-adventure game where you control a lone diver at the bottom of the ocean who's searching for some secret buried out at sea.
The world is simplistically beautiful as it focuses on light and shadow with an emphasis on the juxtaposition of both the foreground and background. The diver is able to maneuver themselves around, but it's their unique ability to control sea life that helps the diver to complete puzzles. It's like if Limbo, Aqua Man, and Indiana Jones used their combined powers to create a playable feast for the senses.
READ NEXT: The Biggest New Movies of 2022
Some of the coverage you find on Cultured Vultures contains affiliate links, which provide us with small commissions based on purchases made from visiting our site. We cover gaming news, movie reviews, wrestling and much more.