In years past, the summer months have seen the gaming industry go into a game release hibernation of sorts, as developers and publishers are either saving their games for the inevitable Black Friday/Christmas rush, or they're too busy marketing their upcoming games through events like Summer Game Fest and Gamescom.
In more recent years, the industry has just decided to burn the candle at both ends, inundating players with both news and new releases, meaning any plans you might have had on spending time in the sun could be sabotaged. If you're looking to live the gremlin life over the next few weeks instead of catching a tan, here are the biggest new games of June 2023 that you should be aware of.
New Games Of June 2023
Killer Frequency | June 1st, 2023
Developer: Team17 Digital
Publisher: Team17 Digital
Platform(s): PC, PS4, PS5, Xbox One, Xbox Series X & S
A serial killer on the loose admittedly doesn't sound like the most original premise in the world, but Killer Frequency has a devilishly clever hook that's sure to keep players captivated throughout the game's story. Instead of going out into the world and exploring in order to solve this case, you're instead talking to potential victims and suspects as you host a radio show.
Taking on the role of Forrest Nash, you're a late-night radio show DJ who is currently fielding calls from people being stalked by a serial killer. With a few tools at your disposal and some intense choices to make, it's your actions on one end of the call that'll decide the fates of those on the other end. Make sure to pick your decisions wisely, otherwise it could be time to hang the DJ by the end of the night.
Street Fighter 6 | June 2nd, 2023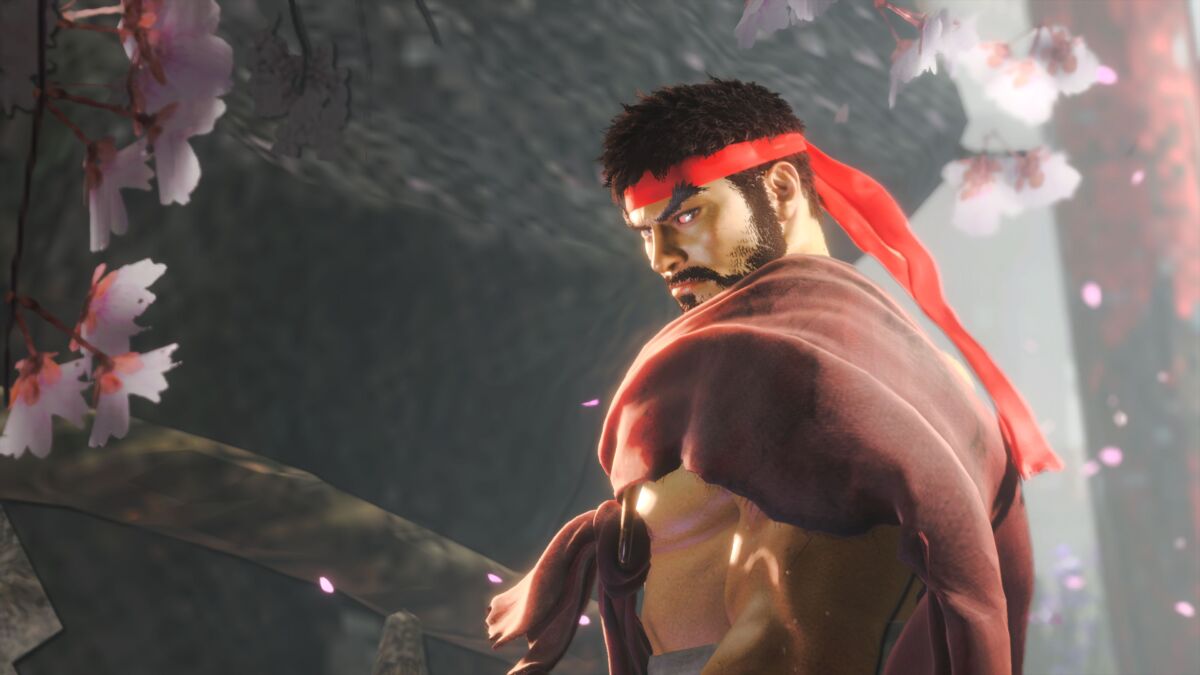 Developer: Capcom
Publisher: Capcom
Platform(s): PC, PS4, PS5, Xbox Series X & S
In the eyes of some, Capcom have already cemented their "Capgod" legacy over the past few years, with their impeccable management of the Resident Evil and Monster Hunter franchises. Still, many were waiting to see how Street Fighter 6 turned out before heralding a new golden age for the Japanese giant. Fortunately, reviews of the next big fighting game point to one of the best games of 2023, hands down, so the Capgod dream lives on.
Perhaps the most feature complete fighting game ever released, Street Fighter 6 includes all the usual trappings you'd expect from modern brawler, including Arcade ladders, online play, training/tutorial modes and content plans that likely extend for the next ten years. However, Street Fighter 6 goes the extra mile, with a brilliant single-player RPG in World Tour, and the most inclusive lobby system ever in Battle Hub.
We Love Katamari Reroll+ Royal Reverie | June 2nd, 2023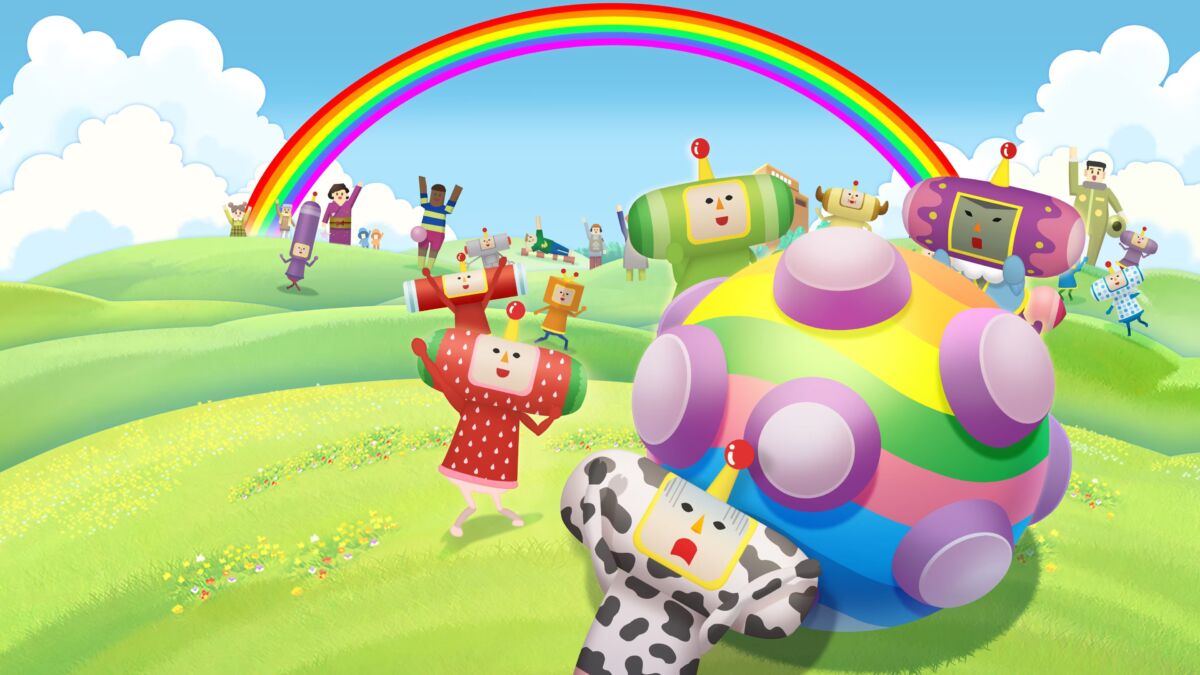 Developer: MonkeyCraft
Publisher: Bandai Namco
Platform(s): PC, PS4, PS5, Xbox One, Xbox Series X & S, Nintendo Switch
Perhaps the most bonkers video game franchise ever made, the Katamari series has been on a bit of a hiatus for a while. Well, a hiatus in terms of a new game anyway, as Bandai Namco revived Katamari with the remaster of the original game, Katamari Damacy Reroll. Now it's time for number two, with the even more ridiculous name of We Love Katamari Reroll+ Royal Reverie. Say it three times fast.
The second game in the series, We Love Katamari once again sees the Prince of the Cosmos returning to Earth to roll up everything he sees in his ever growing Katamari. With massively improved graphics, a UI that's been redesigned to make the game easier for everyone to enjoy and all-new levels featuring The King as a child, this could be a definitive release for any Katamari fan.
Amnesia: The Bunker | June 6th, 2023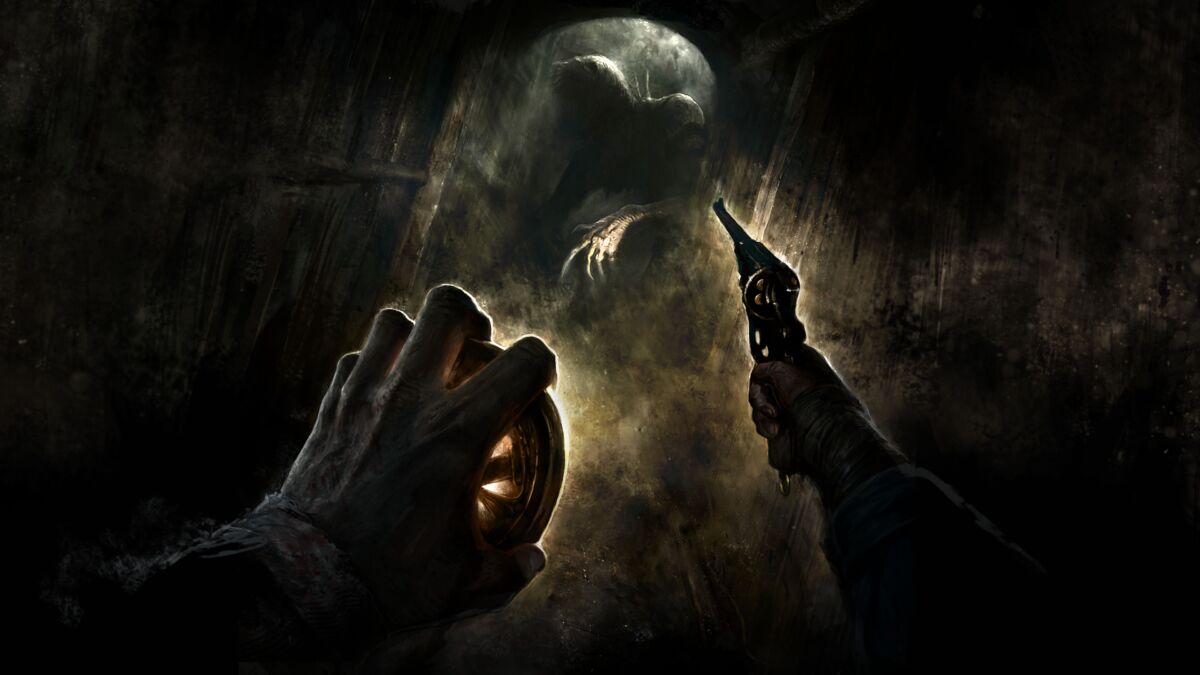 Developer: Frictional Games
Publisher: Frictional Games
Platform(s): PC, PS4, PS5, Xbox One, Xbox Series X & S
Remember last month when we said that May would finally be the month that you'd be able to play Amnesia: The Bunker? Guess Frictional Games love making liars out of us. Anyway, here's what we wrote in the last article. Work smarter, not harder.
You've had your reboot horror games in the form of Dead Space and Resident Evil 4, so get ready for something actually different with Amnesia: The Bunker. Well, somewhat different. It's still a sequel, not an original IP after all.
Set in an abandoned WW1 bunker, you control a French soldier who has found himself in the middle of an abandoned bunker. Once inside, Henri Clement begins to realise he's not as alone as he might have thought, and with only one bullet in his revolver, he's going to need all of his wits to outsmart and outmaneuver a malevolent presence looking for a new snack. With a semi-open world with multiple solutions and some randomized content, good luck finding help surviving this one.
F1 2023 | June 16th, 2023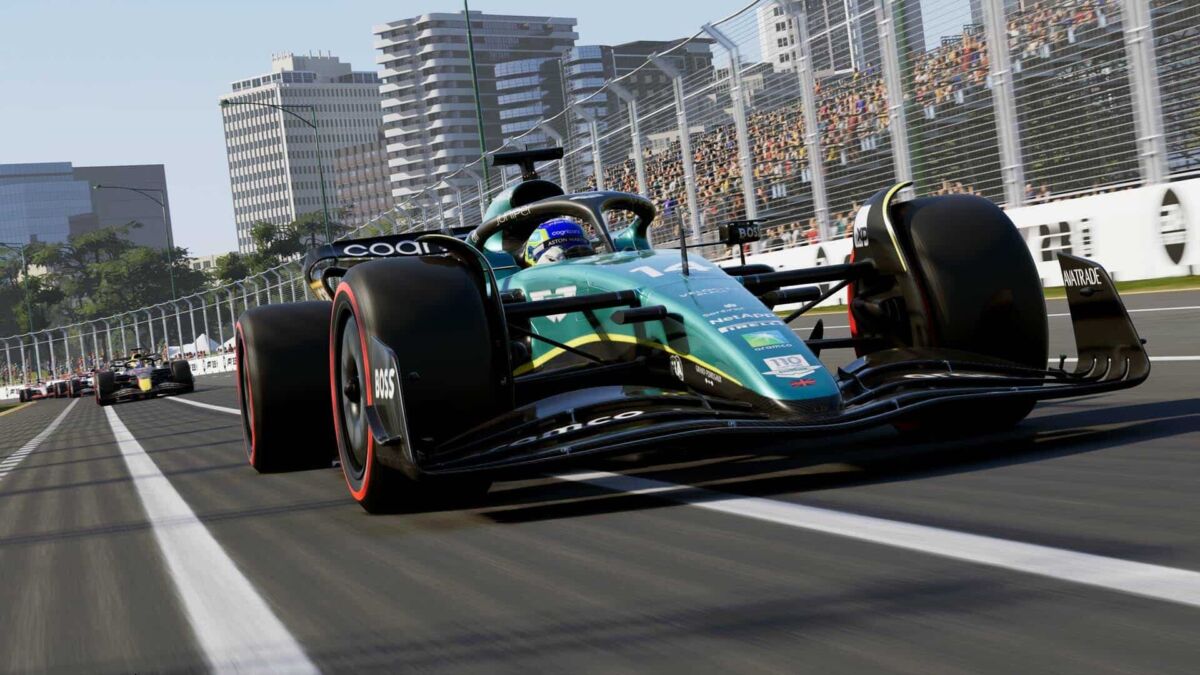 Developer: Codemasters
Publisher: EA
Platform(s): PC, PS4, PS5, Xbox One, Xbox Series X & S
It's that time of year again for Codemasters to drop their latest F1 title and claim the crown of the best simulation racing game of the whole year. While there might be competition later in the year if Forza Motorsport launches before the end of 2023, F1 2023 still looks like it'll be the perfect game for those who love their race day weekends.
Players who pick up F1 2023 can expect much of the same gameplay and content that have made other versions of this annual series so enjoyable. The main highlights including Braking Point 2, the next installment of the franchise's story mode, along with the inclusion of new race tracks like Las Vegas and Qatar. Couple that with a brand new progression system, and F1 2023 is well worth keeping on your radar.
Park Beyond | June 16th, 2023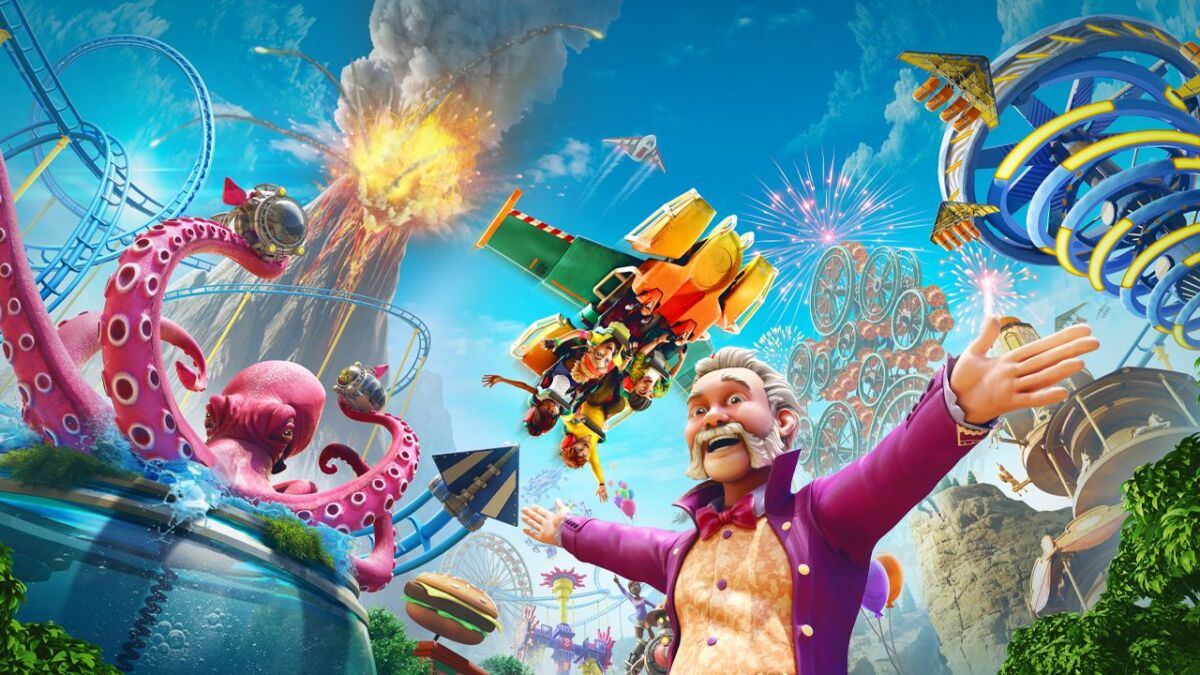 Developer: Limbic Entertainment
Publisher: Bandai Namco
Platform(s): PC, PS5, Xbox Series X & S
Theme park management games have been an institution within the gaming industry for generations now, but very few of them allow players to spit in the face of g-forces and safety precautions in order to create some truly ludicrous roller coasters. Thankfully, Park Beyond takes silliness very seriously, letting players run wild in the creation of their dream theme park.
A theme park simulator for everyone, Park Beyond promises endless enjoyment regardless of if you prefer endless statistics or unbound imagination. Players can sift through plenty of datasets and heat maps to get a sense of what your customers are enjoying about your park, or you could leave those stats to the nerds and create the next great attraction. Thankfully, the sandbox mode allows players to experience what they want, while the campaign mode encourages fans of one aspect to see how the other half lives.
Aliens: Dark Descent | June 20th, 2023
Developer: Tindalos Interactive
Publisher: Focus Entertainment
Platform(s): PC, PS4, PS5, Xbox One, Xbox Series X & S
The Alien franchise seems like it would be great fodder for a variety of game types, but so many have come out over the years that have managed to fumble the bag. Alien: Isolation was a world-beating horror game, but the less said about Colonial Marines, the better. We're crossing our fingers that Dark Descent's quality is more like the former than the latter, with its "real-time XCOM" formula looking mighty promising.
Dark Descent sees a squad of marines dropped into a Xenomorph infestation on planet Lethe, facing off with hordes of aliens, rogue Weyland Yutani goons and some new creatures made just for this game. Players will explore open-ended levels, which allow you to create shortcuts and safe zones that'll remain persistent throughout the campaign, and with permadeath for your squadmates, all of your choices and actions will have permanent consequences.
Final Fantasy XVI | June 22nd, 2023
Developer: Square Enix
Publisher: Square Enix
Platform(s): PS5
The biggest RPG launching this year that isn't Street Fighter 6's World Tour mode, Final Fantasy XVI continues Square Enix's long-running franchise with a story that's taken more than a few cues from Game of Thrones. Meanwhile, the gameplay feels like it's a reskinned Devil May Cry, plonked straight into a JRPG, and if that's not a compelling combination for a lot of players, I don't know what is.
An action RPG with an astonishing level of polish and presentation, Final Fantasy XVI puts players in the armoured boots of Clive Rosfield, as he travels around the world of Valisthea on a revenge quest against the Eikon, Ifrit. With incredibly satisfying combat, plenty of skills to learn and a rotating cast of AI characters that'll help you out in battle, Final Fantasy XVI could be a true game of the year contender.
AEW Fight Forever | June 29th, 2023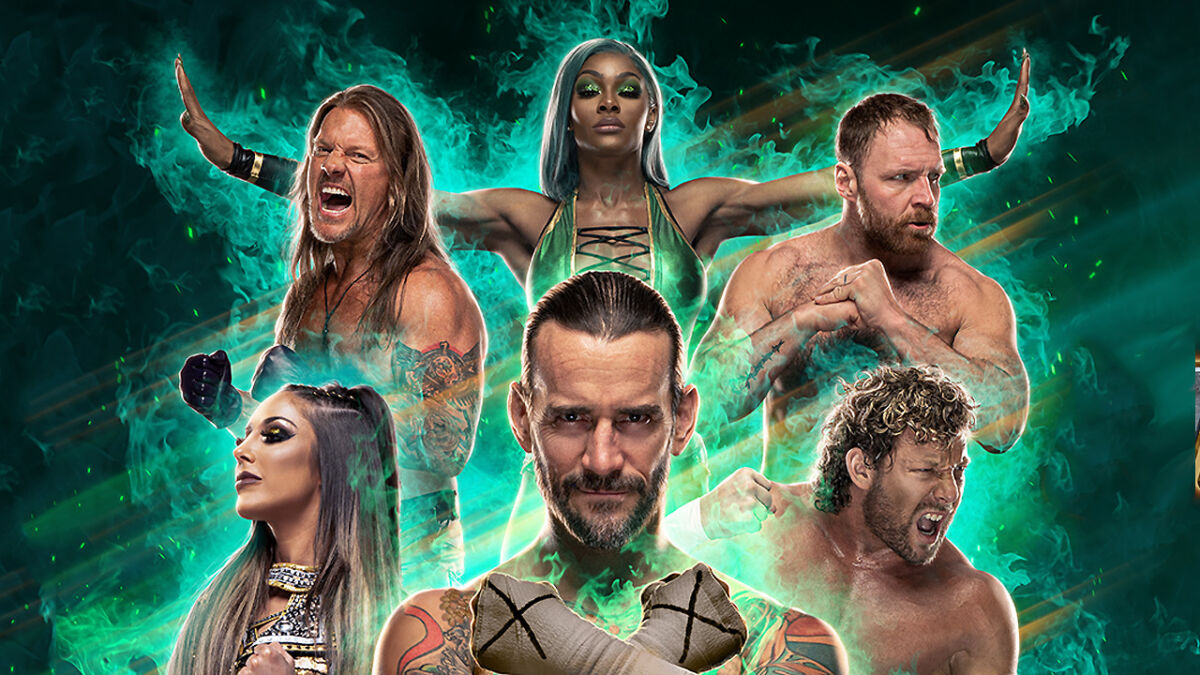 Developer: Yuke's
Publisher: All Elite Wrestling, THQ Nordic
Platform(s): PC, PS4, PS5, Xbox One, Xbox Series X & S, Nintendo Switch
The real life world of graps has seen WWE and AEW in competition with each other to see who can produce the best matches, storylines and shows, but video games are about to become the new frontier for this war. WWE 2K have been on a brilliant return to form with the likes of WWE 2K23, but AEW's partnership with Yuke's for AEW Fight Forever could see the new blood winning by championing the past.
While WWE 2K22 and beyond have introduced a faster pace to the gameplay, AEW Fight Forever is intentionally trying to emulate titles like WWF No Mercy, or WWE Day of Reckoning. This old school approach feels like a gambit, as it could make Fight Forever a welcome throwback to the heyday of wrestling games, or it could feel incredibly dated. Time will tell on if AEW Fight Forever will earn five stars or minus five stars.
Ghost Trick: Phantom Detective | June 30th, 2023
Developer: Capcom
Publisher: Capcom
Platform(s): PC, PS4, Xbox One, Nintendo Switch
Remaking a DS title for modern platforms is certainly an intriguing undertaking, but if anyone can nail that idea, it's Capcom. Hell, they did it already when porting Resident Evil Revelations, so bringing Ghost Trick: Phantom Detective to PC and consoles should be right within their wheelhouse. If it means that more people can experience one of the most unique puzzle games ever made, that's fine by us.
Players control Sissel, a spirit that's able to interact with the world of the living by using Ghost Tricks, which let him manipulate his surroundings to unlock new areas, and travel back in time to four minutes before someone is killed. With his newfound powers, Sissel will have to try and stop an assassin and uncover the truth behind his own demise, all before the sun comes up. No pressure or anything.
READ MORE: Extraction Shooters Are The New Battle Royale Bubble
Some of the coverage you find on Cultured Vultures contains affiliate links, which provide us with small commissions based on purchases made from visiting our site. We cover gaming news, movie reviews, wrestling and much more.