So that PlayStation Showcase was a bit of alright, wasn't it? Alan Wake 2 looks great, even if the lack of physical copies feels like AAA gaming taking the next step of fully abandoning physical media, while Spider-Man 2 should comfortably take the title of 2023's biggest blockbuster game. Still, the showcase seemed to point towards the next big bubble that's probably going to burst within the next two years: extraction shooters.
Popularised by the likes of Escape From Tarkov, Hunt: Showdown and perhaps more recently Warzone 2.0's DMZ mode, extraction shooters are precisely what the genre sounds like. Players are dropped into an area that's filled with loot, and everyone must escape with as much as possible, trying not to die in the meantime. Usually, there are also PvE elements alongside the PvP, with AI opponents spicing up the action, but the general rule is that you're trying to extract with as much loot as possible, while everyone else is trying to do the same.
Because of the emergent and unpredictable nature of its PvP gameplay, extraction shooters have become goldmines for content creators and Twitch streamers to create memorable moments that can be shared across the world. Uneasy alliances, funny moments in proximity voice chat or tense, against-all-odds extractions have become instantly viral clips for certain creators, which in turn raises the profile of the game that's being played. It's no surprise then that certain developers are looking to cash in on this trend by creating their own iteration, but if the PlayStation Showcase is anything to go by, the genre is already approaching critical mass.
During the PlayStation Showcase alone, there were at least two extraction shooters confirmed in the form of Fairgame$ and Marathon. Fairgame$ is backed by the Jade Raymond-led Haven Studios, while Marathon sees Bungie resurrecting their old shooter series for it to have another stab at relevance. The idea of both Bungie reviving a long-lost IP and Jade Raymond, a legend within the gaming industry, clout-chasing the extraction shooter dollar is probably worth its own take, but Fairgame$ and Marathon are far from the only extraction shooters on the market.
Between both of those games, SEGA's Hyenas appears to be offering a lot of the same ideas and style, combining a sci-fi premise, a Gen Z flavoured "eat the rich" aesthetic and the whole "get the loot and get out" objective. At least Hyenas has the decency to also offer a character who cosplays as Sonic The Hedgehog too. Considering Hyenas is already tipped to come to consoles alongside its PC release, it's already hard to see where games like Marathon or Fairgame$ might find their niche.
Meanwhile, other developers are lining up in their droves to create their own extraction shooters. Ubisoft are turning The Division: Heartland into an extraction shooter of sorts, years after they arguably pioneered the genre with The Division's Dark Zone mode. Trust Ubisoft to luck their way into a killer formula, then immediately fumble the bag and do nothing with it for six years. The upcoming ARC Raiders has also seemingly pivoted from being a co-op PvE title into becoming an extraction shooter, putting it into competition with fellow unreleased titles like Hawked, or PC titles such as Marauders, Dark And Darker, Deceive Inc, Battlefield 2042's Hazard Zone mode or The Cycle: Frontier.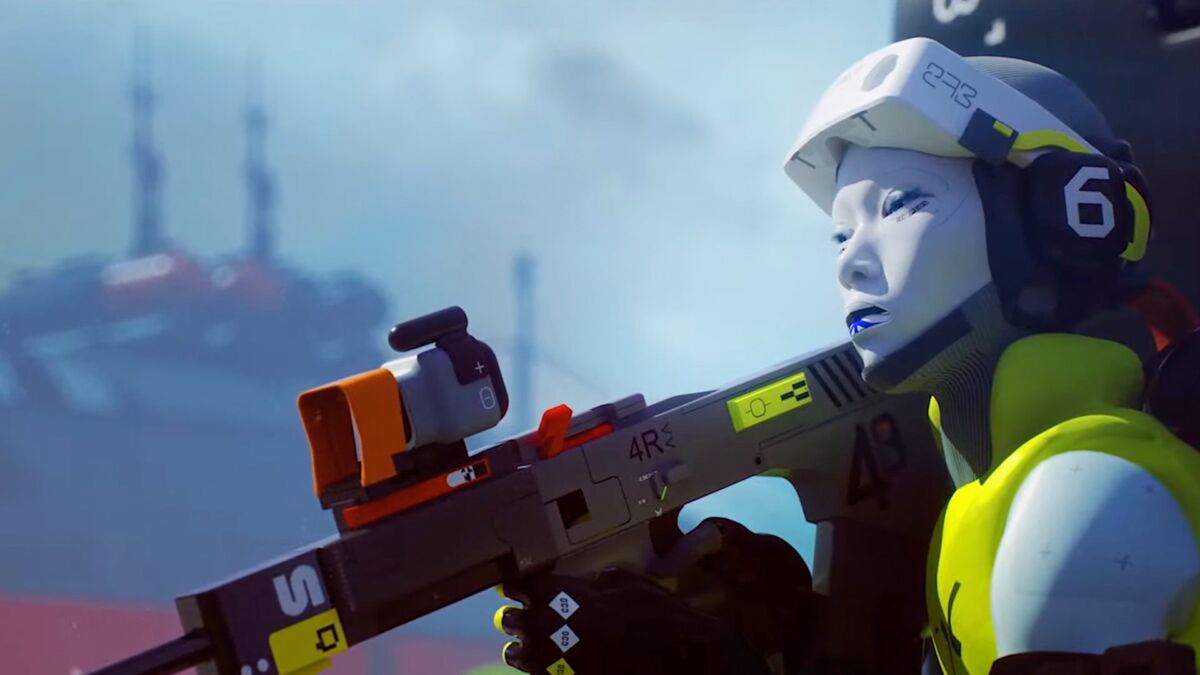 Already, it feels like this genre is fit to bursting, and we haven't even reached the annual Geoff Keighley fronted Summer Game Fest, which could see even more extraction shooters being announced. Having choice is nice and all, as not every game in one genre is going to appeal to everyone, but it's already becoming a bit of a trope. It's the battle royale bubble all over again, and sooner or later, we're going to reach a point where no new attempt at the genre is going to find the support to actually sustain itself long term. Maybe you could argue we're already at this point, as the Steam charts for Hunt: Showdown and the estimated player counts for Escape From Tarkov point to games that are still incredibly popular despite their age.
Maybe this is my broken heart from losing games like Rumbleverse, but it's hard not to feel like some of the recent extraction shooters that have been announced are just going to be delisted and removed from history months after launch, thanks largely to genre oversaturation. It might be idealistic to say this, but it'd be better to see games fail for trying to do something new, not because their copycats couldn't compete.
READ MORE: 10 Games Like Escape From Tarkov You Should Check Out
Some of the coverage you find on Cultured Vultures contains affiliate links, which provide us with small commissions based on purchases made from visiting our site. We cover gaming news, movie reviews, wrestling and much more.