Would you believe it? We're actually at the halfway point of this godforsaken hellscape of a year that is 2020. We don't need to recap all of the horrid and awful things we've been subjected to as part of this dreadful affair, but we can at the very least hope that the second half of the year is somewhat better. Hope, anyway. That might just be a little naive.
At the very least, there are some great games in the pipeline that players can look forward to throughout the month of July, whether you're a fan of perspective puzzles, big stone balls, alien invasions or paper plumbers. Here's all the biggest releases from July 2020.
Superliminal (PS4, Xbox One, Switch) – July 7th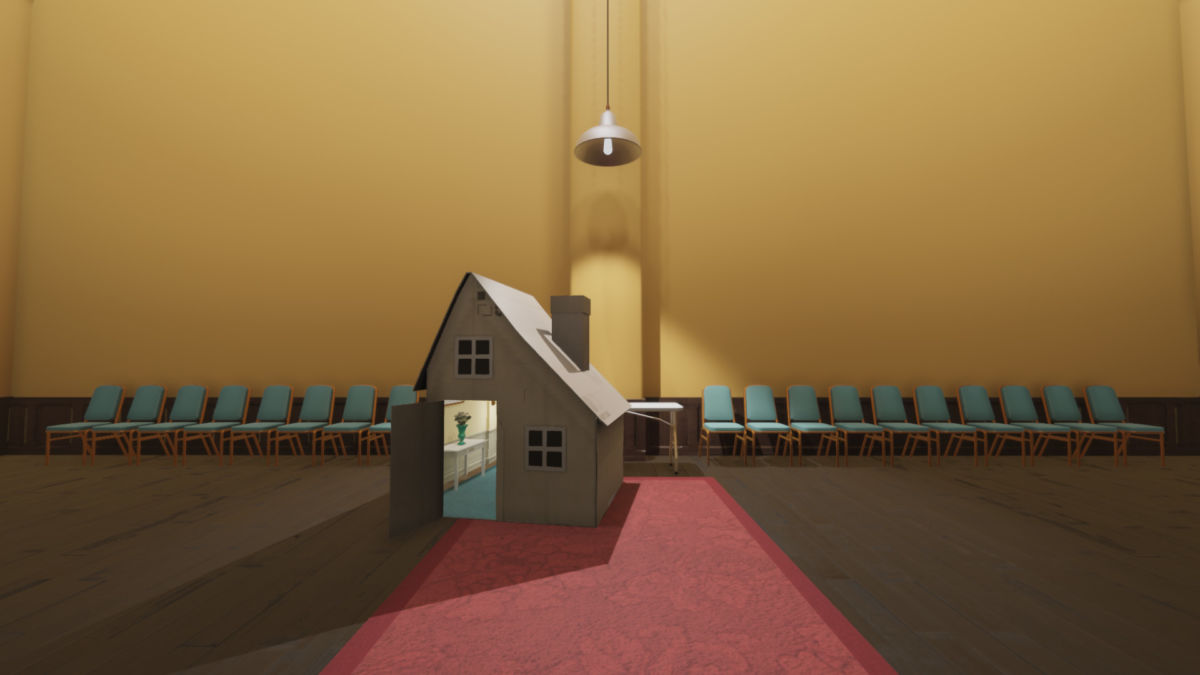 Developer: Pillow Castle
Publisher: Pillow Castle
First person puzzle games have become incredibly popular ever since Portal, with different games attempting to carve out their own niche in the genre. Superliminal's take is arguably more interesting than the rest, with perspective dictating how you interact with the environment and solve puzzles.
As part of an incredibly lucid dream, you must explore a series of dreamscapes, solve puzzles and find out what the hell is going on. Superliminal has already been out on the Epic Games Store, but July 7th will see the game available to play on PS4, Xbox One and the Nintendo Switch, and we can't wait.
Catherine: Full Body (Switch) – July 7th
Developer: ATLUS
Publisher: SEGA
Catherine isn't exactly a new game, with the Full Body version launching on PS4 last year, but it's still unquestionably a huge get for the Nintendo Switch, offering a surprisingly mature and enjoyable narrative about relationships and infidelity. Being able to experience that on the go is fine by us.
As Vincent, you find yourself caught between three potential love interests, as you grapple with the perils of taking responsibility and becoming an adult. This is all in between a series of dream based block puzzles that often feature you being chased by monstrous creatures. If you've never played Catherine before, it's definitely worth checking out.
From our Catherine: Full Body PS4 review:
With a new love interest, a new ending, hours of new content and a gameplay system that's unlike anything out there, Catherine: Full Body is a brilliant remaster of a cult hit.
Deadly Premonition 2: A Blessing In Disguise (Switch) – July 10th
Developer: TOYBOX Inc.
Publisher: Rising Star Games
If it's sequels to weird cult classic games you want, Deadly Premonition 2: A Blessing In Disguise should be right up your alley. The original 2010 game might not have captured the world by storm, because it's undoubtedly quite a bit "out there", but its cult-like following has earned the game a sequel.
Deadly Premonition 2 will see players once again take control of FBI Agent York, as he explores a series of murders taking place in Le Carré, a small town in New Orleans. It sounds quite serious on the face of it, but it's from the mind of Swery, so imagine it to get "weird" very quickly.
Rocket Arena (PC, PS4, Xbox One) – July 14th
Developer: Final Strike Games
Publisher: EA
Revealed at the recent EA Play event, Rocket Arena is exactly what it sounds like: an arena of rockets. Players will be able to take part in 3v3 online games, with a wide range of characters, maps and modes. Of course, every single one of the characters has access to a rocket launcher, so at least they all have a shared interest in explosions.
As with all good hero shooters, Rocket Arena promises plenty of unlockable customisation options for players to delve into, and EA have confirmed that cross-play will be enabled across all platforms, so there should be plenty of fellow rocketeers to play with. Let's just hope it has a bit more success as a hero shooter than Lawbreakers.
Ghost Of Tsushima (PS4) – July 17th
Developer: Sucker Punch
Publisher: Sony Interactive Entertainment
Sucker Punch's samurai epic Ghost of Tsushima looks to be the last big PS4 exclusive before the release of the PS5 at the end of the year. Fortunately, the game looks to be nothing short of stunning, with incredible visuals married with gameplay systems that reward you for playing how you choose to play.
As Jin Sakai, you're an honourable warrior who considers the island of Tsushima to be your home. Unfortunately, the Mongols are also keen on owning the land, leading to Jin moving towards less honourable methods to protect his homeland. As players can either be an honourable Samurai or a stealthy Ninja, Ghost of Tsushima should cater to all players.
Paper Mario: The Origami King (Switch) – July 17th
Developer: Intelligent Systems
Publisher: Nintendo
It's been a long time since we've received a proper Paper Mario RPG, so Paper Mario: The Origami King feels like an incredibly well-timed release. It was also inevitable, let's be honest. A game about a paper version of a popular video game character was always going to end up tackling Origami, right?
Joined by a host of characters, both new and reshaped, Mario has to contend with an Origami invasion led by King Olly. Players will explore a host of vibrant worlds and take on enemies using a new ring based combat system that'll force you to think tactically to solve combat encounters.
Rock of Ages 3: Make & Break (PC, PS4, Xbox One, Switch, Stadia) – July 21st
Developer: Giant Monkey Robot, ACE Team
Publisher: Modus Games
The literal opposite of Sisphyean, Rock of Ages 3: Make & Break isn't so much concerned with the process of rolling a boulder uphill, and instead would like to dwell on the destruction that's caused when it rolls back down. Remember, if there's a rock coming towards you at high speed, move out of the damn way.
Rock of Ages 3 is equal parts chaotic Super Monkey Ball mixed with the tower defense genre. Players must roll a ball through an obstacle course in order to destroy their opponent's castle at the end, all the while constructing defenses to block their opponent's ball and protect their own castle. Make & Break also adds a level editor, ensuring that players will have plenty of replay value.
Destroy All Humans! (PC, PS4, Xbox One) – July 28th
Developer: Black Forest Games, Pandemic Studios
Publisher: THQ Nordic
Perhaps one of the most anticipated remasters/remakes of 2020, Destroy All Humans! takes us back to the moment that started it all, as Crypto-137 arrives on Earth in the 1950s with a plan to, well, the clue is in the game's name. He's not here to find friends and make daisy chain necklaces: he wants to wipe out humanity, and you can help him accomplish that.
Naturally, Crypto's technological superiority makes exterminating the humans a lot of fun, as the alien can utilise a variety of weapons, gadgets and mind powers to murder, mutiliate and manipulate the human race, and that's just on foot. For a more macro-level of destruction, you can always just hop in the UFO.
Grounded (PC, Xbox One) – July 28th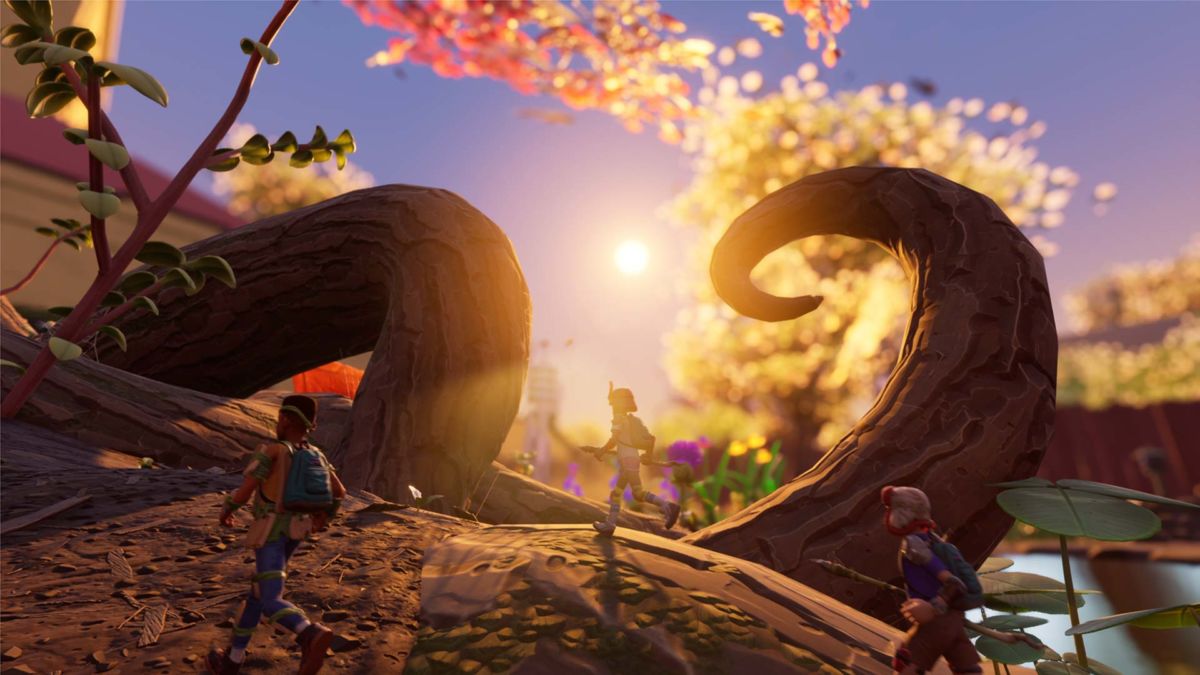 Developer: Obsidian
Publisher: Xbox Game Studios
Obsidian's latest might be somewhat of a departure from their usual fare, but Grounded has all the makings of being a top-notch survival game, as players find themselves shrunken down to the size of an insect. Naturally, you'll have to scavenge resources, craft tools and try to survive whatever life throws at you.
Unfortunately for arachnophobes, "whatever life throws at you" also happens to include massive spiders, but thankfully Obsidian are including a mode that allows those with a deathly fear of the eight-legged freaks to still enjoy the game. Couple all that with the fact the game will be available on Xbox Game Pass, and Grounded should be quite the hit.
Skater XL (PC, PS4, Xbox One) – July 28th
Developer: Easy Day Studios
Publisher: Easy Day Studios
It seems like the skateboarding game genre is enjoying quite the renaissance period at the moment. The announcements of Tony Hawk's Pro Skater 1 & 2 and Skate 4 are proving that the elder statesmen are still ready to hit the half-pipe, while Session and Skater XL are the new blood, looking to take the crown for themselves.
Skater XL, like Session and Skate before it, offers a more physics heavy take on the usual board flipping, which makes landing tricks and nailing spots all the more satisfying. Couple that with plenty of areas to skate in that are based on real-world skating locations, and Skater XL could be the most authentic skateboarding game yet. If nothing else, it'll tide you over until Tony Hawk's in September.
READ NEXT: How The PS5 Launch Games Line-Up Is Shaping Up
Some of the coverage you find on Cultured Vultures contains affiliate links, which provide us with small commissions based on purchases made from visiting our site. We cover gaming news, movie reviews, wrestling and much more.