In 2002, just a year after 9/11, Shirin is a 16-year-old Muslim girl who wears the hijab. She's almost used to the Islamophobia – to being stereotyped and insulted, and even being attacked. So she's built up walls around herself and is just counting down the days until high school is over. Then, she meets Ocean, who seems different from everyone else. He seems to actually want to know Shirin, not make judgements based on her appearance and religion. But Shirin and Ocean come from two completely different worlds, and she doesn't know if she's ready to let her walls down.
Tahereh Mafi has said that this is the most autobiographical novel she has written and this shows in the best way possible. Everything about A Very Large Expanse of Sea is palpable and realistic. From the plot to the characters and the voice and the setting. If someone told me that all of this had transpired in real life, that Mafi had plucked the entire thing completely out of reality, that would not surprise me in the slightest.
This novel is, at its core, about Islamophobia and what it's like to live in America post 9/11. But at the same time, it doesn't quite dwell on the things that Shirin faces. She details, for example, being attacked soon after 9/11 happened, and much of the ignorance and hate Shirin faces in her everyday life. But the focus of the story is about how Shirin chooses to deal with it, and how she has to use all of this navigate her daily life, and even the life of those around her. All of this really resonated with me.
Shirin is honestly what makes this novel for me. She was such a brilliant and complex character, and her development throughout the novel is extraordinary. She is first presented to us as someone who is aloof, uncaring, and doesn't care about telling teachers and peers alike to fuck off if they act racistly towards her (which they do. Often). But then slowly, we see that Shirin is also an incredibly caring and vulnerable person, who has had to tough it out in order to survive in a world where being vulnerable is simply not an option for her anymore. She has a wide range of interests, which includes listening to music, fashion, and breakdancing.
When she begins her tentative relationship with Ocean, it grows very naturally and easily. Shirin and Ocean seem like almost polar opposites – Shirin is brash and unapologetic, Ocean is quiet and very apologetic. But both their characters have such depth and their relationship develops slowly and carefully, it's hard to not fall in love with both of them. Though their relationship might sometimes seem a little over the top, it also perfectly captures that head-rush of first, and young, love – especially when the entire world seems to be against you.
One of my absolute favourite things in A Very Large Expanse of Sea is how it deals with being hijabi and being a Muslim. Shirin is far from a "stereotypical" Muslim girl and breaks expectations in many ways. She wears form-fitting clothes and curses a lot. She breakdances and ditches school. Her reasons for wearing the hijab are also very real and personal. And while the novel delves into those reasons, it also deals with how Muslim hijabi women are often treated with absolute carelessness when it comes to our decisions on how to dress and present ourselves.
In a scene where a girl takes a picture of Shirin without her hijab, she says: "Whoever did this had wanted to unmask me without my permission, to humiliate me by intentionally undermining a decision I'd made to keep parts of me for just myself. They'd wanted to take away the power I thought I had over my own body."
Unfortunately, this is something that many Muslim women have to face, especially in recent times, where there are attacks to remove their hijabs, niqabs, and other items of clothing without their permission. A particularly traumatising assault that is specially reserved for Muslim women, it seems. Mafi, through Shirin, did a fantastic job of capturing both Shirin's horror at this occasion, but also how and why this can be such a traumatising thing to go through.
A Very Large Expanse of Sea is undoubtedly an important novel of our times. It's also an incredible novel in more ways than one. Not only does it brilliantly delve into Islamophobia and being Muslim in a tense political climate, but it does so through a complex protagonist who jumps off the page. I am certain that many readers will be able to see themselves on these pages, and to relate with Shirin and her struggles.
Review copy provided
Some of the coverage you find on Cultured Vultures contains affiliate links, which provide us with small commissions based on purchases made from visiting our site. We cover gaming news, movie reviews, wrestling and much more.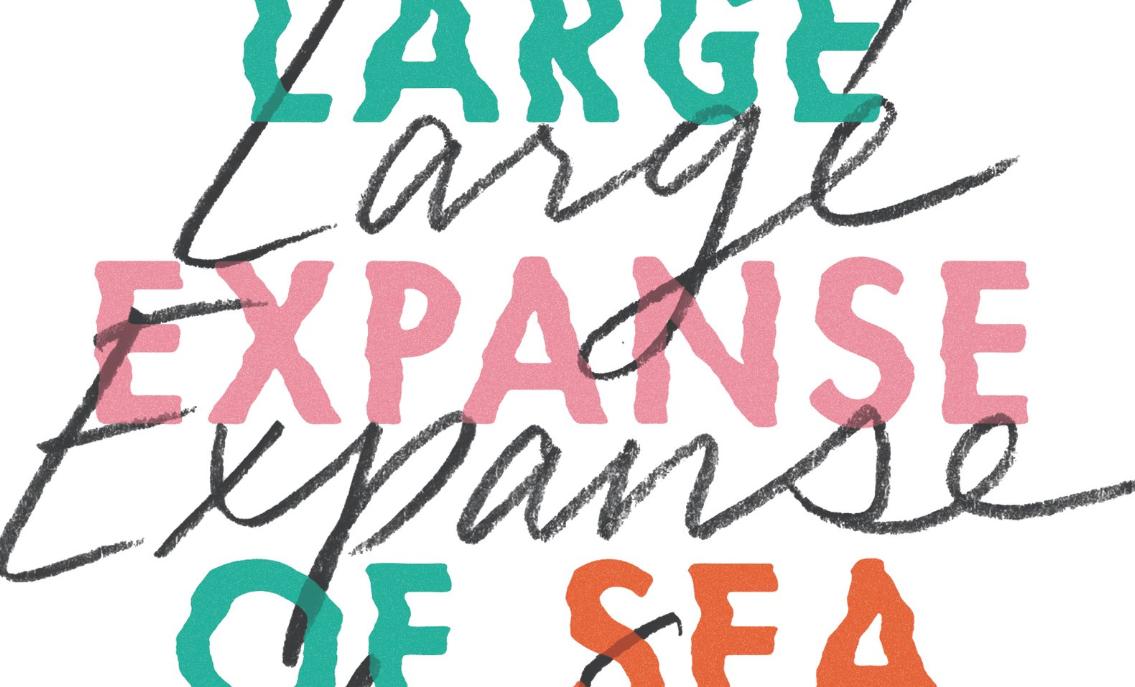 Verdict
A Very Large Expanse Of Sea is a brilliant novel that deals with timely issues with nuance and depth and features a main character who is intensely relatable.