Normally when I say a movie is sexist, it's because the female characters are treated badly. But Mercury In Retrograde doesn't do its male characters any favors either. At a certain point in the film, it's remarked that not every activity has to be gendered. But gender is the lens through which director and writer Michael Glover Smith sees his characters. It's both incredibly limiting and inescapable for all of them.
Mercury revolves around three Chicago couples who all gather at a remote Michigan cabin to spend a weekend together. Naturally, this acts as a catalyst for a whole series of discussions about life, their relationships, and the secrets many of the people in them are keeping from each other.
This is only the second feature from Smith, and unfortunately, it is his inexperience, not his very real skill, that comes through. This is a film which is firmly grounded in the real world, so the conversations don't have to be especially witty or Tarantino-esque. What they should be is compelling, and these people simply aren't. And the fact that they're comprised of the usual clichés doesn't help. Golda (Alana Arenas) and Jack (Jack C. Newell) are the calm, stable center around which the group revolves. Isabelle (Roxane Mesquida) and Richard (Kevin Wehby) are the ones who seem to be on their way out, while Peggy (Najarra Townsend) and Wyatt (Shane Simmons) who are the new couple at only a few months in.
There's a certain enjoyment and familiarity for fans of Chicago film, but there's little else to like. Isabelle and Richard are the ones who especially come across as caricatures, with Richard's laughable machismo and Isabelle being depicted as little more than a French stereotype. One thing in the movie's favor is that Mesquida, the actress who plays Isabelle, is actually from there, so at least audiences don't have to suffer through another terrible imitation of a French accent.
Really, the time we spend with we these people is so dull that secrets are actually required to make them interesting. And when they are brought to light, it's when the gender limitations of Mercury In Retrograde come to full fruition. Throughout, the couples constantly divide by gender, with the guys going off to play disc golf while the women do yoga and go shopping. There's an interesting reversal where the women go off to a bar while the men stay at home, smoke cigars, and discuss the book they're reading (although it being a book club for men negates any subversive intent), but practically everything they discuss is in some way related to masculinity. Meanwhile, Peggy and Golda reveal secrets they've been keeping from their partners, which involve abortion and a subsequent inability to become pregnant, and a dark past involving addiction and forced prostitution. Meanwhile, Isabelle copes with her unhappiness by making out with a strange guy.
By the end, the stage is indeed set for everyone to either come together or fall apart in the aftermath of a weekend which does turn out to be a turning point for everyone involved. Peggy is the one who becomes the heart of the film, and if everyone else was the recipient of the same care and attention, the familiar beats Mercury hits would nevertheless have the poignancy it aims for but mostly fails to convey.
Some of the coverage you find on Cultured Vultures contains affiliate links, which provide us with small commissions based on purchases made from visiting our site. We cover gaming news, movie reviews, wrestling and much more.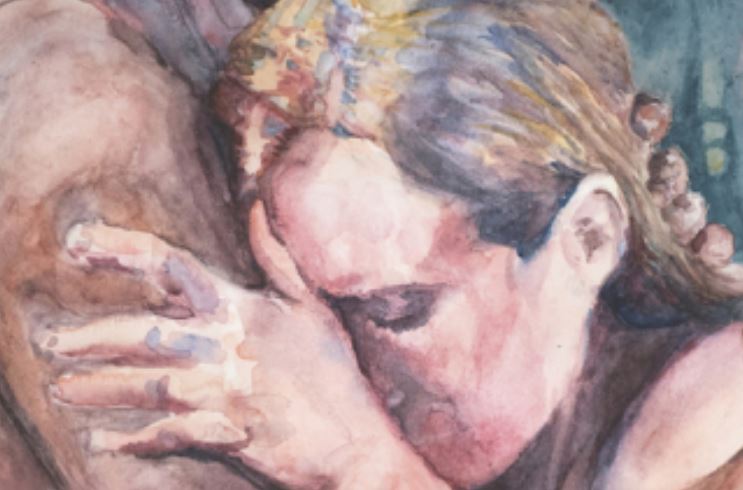 Verdict
Mercury In Retrograde mostly fails to do justice to the great potential in many of its characters.