Love at First Sight is a rom-com built in the vein of movies like About Time – less screwball, more poignant and emotional. It's a movie that explores the role of fate and choice in our lives, and how beautiful things can bloom even in the bleakest moments of our lives.
Hadley (Haley Lu Richardson) is flying to London to attend her father's (Rob Delaney) wedding. She's still reeling from the effects of her parents' divorce, and feels resentment towards her father for giving up on them and starting a whole other life in another country. Being a habitually late sort of person, she is four minutes late for her flight, and misses it. She gets a seat on the next one, and while waiting for the flight, she runs into Oliver Jones (Ben Hardy). Sparks fly between them, which leads to a quick meal in the airport, before they serendipitously end up seated beside each other on the flight.
It's always a treat to have a film possess extensive scenes of dialogue between the two main characters and not feel like a chore to plough through. It's a credit to both Richardson and Hardy, who liven up the source material with their chemistry. The inherent problem with having a film with such a title is Hadley and Oliver are taken with each other from the first moment they lay eyes on each other, but is that enough to establish that they will love each other for the rest of their lives? We never quite understand why they do fall in love – it becomes this mysterious force wrapped up with mutual attraction.
While Hadley is attending her father's wedding, Oliver is attending his mom's (Sally Philips) living memorial, in the sense that she's still alive and wants to throw a great big party now instead of only letting people say nice things about her after death. Philips is great as Tessa, and makes such an impression in her handful of scenes. She conveys the joyful exuberance of her character, but also the lament of having to say goodbye to everyone that she's loved, especially her husband and sons. Oliver takes her decision the hardest out of everyone. He sees the world in stats and figures, and cannot fathom why his mom won't fight harder to stay alive.
In Charles Dickens' Our Mutual Friend, the last book Hadley was gifted before he left, there's a quote that asks an age-old question: "Is it better to have had a good thing and lost it, or never to have had it?" Loss is painful, and somewhat inevitable, but if we run away from love because we are afraid of loss, then we would have none of the good thing as well. Jameela Jamil, who plays the narrator/fate in the movie, makes it clear that love is just as much about choice as it is about fate. Fate helped bring Hadley and Oliver together, but it is their decisions afterwards that determine whether or not they find each other in the end.
It's a sweet film, and with the Christmas setting, it's perfect to enjoy during the holiday season. There are some aspects that I didn't enjoy, like the constant pink lighting that inundates everything in some of the scenes. It's especially distracting in the airplane scenes, and took away from the realism of those moments. It's not quite the rom-com success that some Netflix films have been, like Set It Up, To All the Boys I've Loved and Someone Great. But it is one of the better romantic movies on the platform, and has enough charms to warrant at least a single watch-through.
READ NEXT: Make the Case: 5 Classic Movies About AI (That Aren't Terminator)
Some of the coverage you find on Cultured Vultures contains affiliate links, which provide us with small commissions based on purchases made from visiting our site. We cover gaming news, movie reviews, wrestling and much more.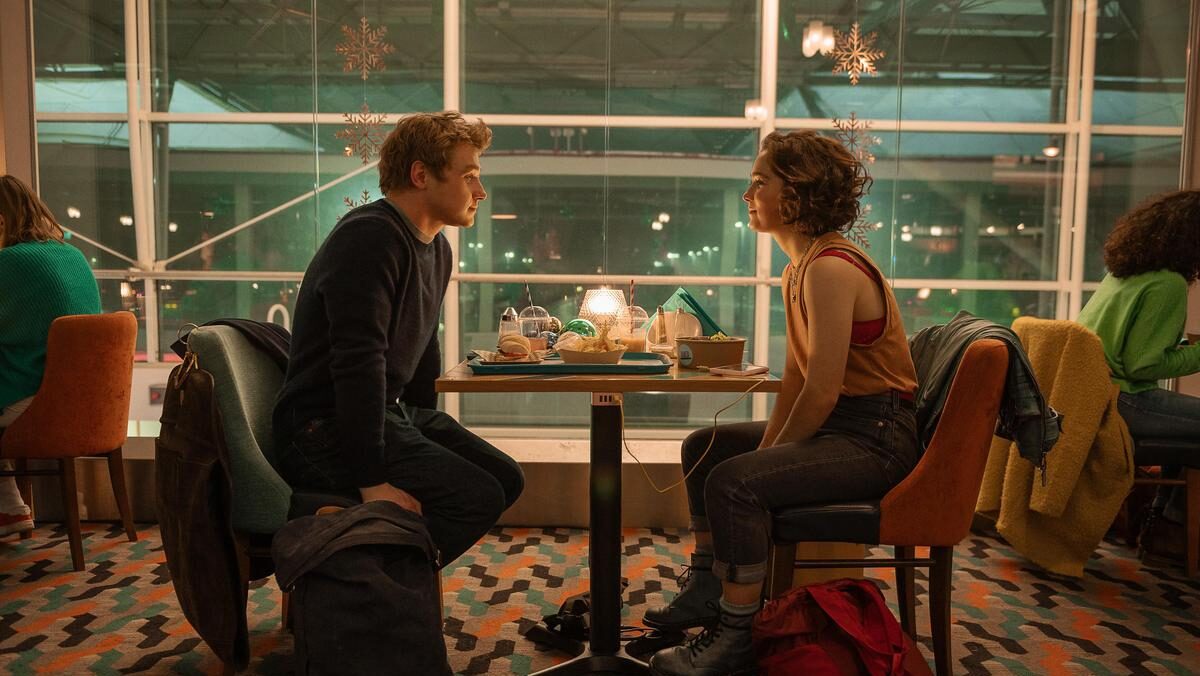 Verdict
It's not one of the rom-coms standouts of the 2020s, but it's sweet enough to make a mark.