The Xbox family of consoles are among the most beloved and commercially successful of all time. However, despite tons of games and exclusives, remember that no one system has it all. For example, you're not going to see the flagship Nintendo franchise Mario Kart on the Xbox Series X & S, Xbox One or any other Microsoft console anytime soon, or anything from Microsoft for that matter.
But one of the great things about Mario Kart is that it's inspired several generations of mascot kart racing games and more. The Xbox in any form certainly has its share, so let's see what's out there for anyone who wants to play games like Mario Kart for Xbox. There is no shortage of racing titles on Microsoft's flagship piece of gaming hardware, and you can include arcade-style titles and mascot racing games among the numerous games you can play.
Games Like Mario Kart for Xbox
1. Wreckfest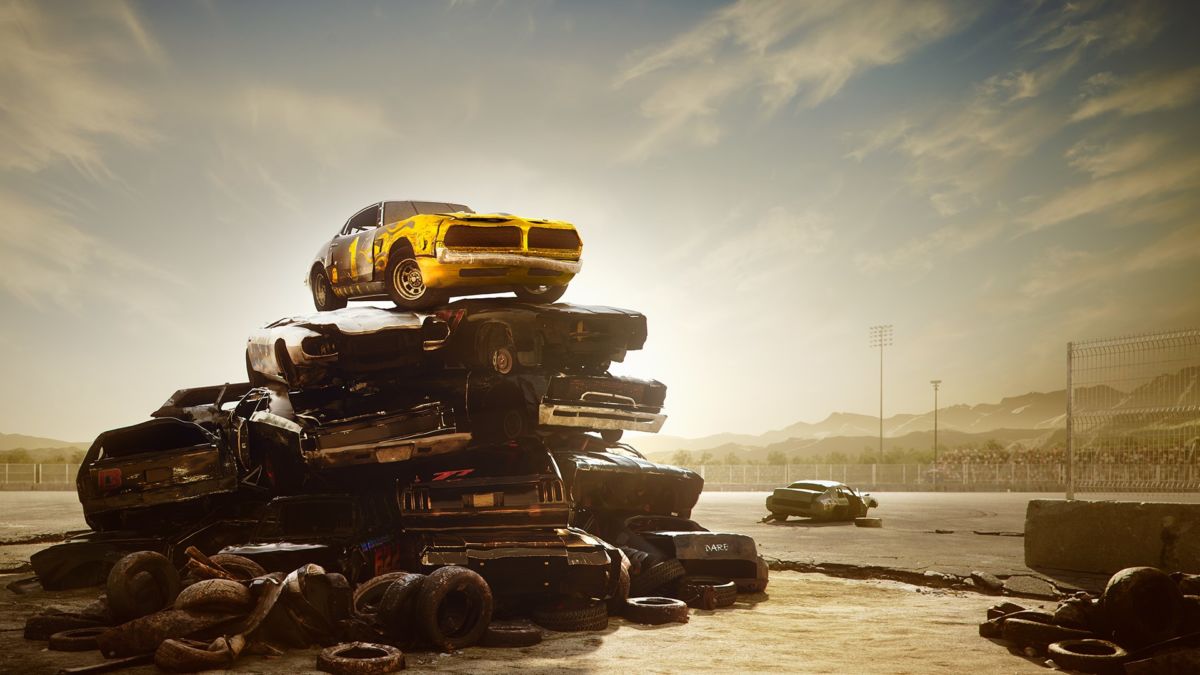 Developer: Bugbear Entertainment
Publisher: Bugbear Entertainment, THQ Nordic, Handy-Games
Wreckfest is more of a combat sport game than a racing title, but the same appeal you get from fiercely competing with friends and online in games like Mario Kart 8 can be found here.
The game also has a decidedly satisfying arcade tone to its aesthetics and general sense of fun. This is no more apparent than in the colossal range of vehicles that you can choose from. There's classic cars in a wide assortment of styles, as well as some other vehicles that are likely to surprise you.
The game looks and sounds amazing on the Xbox Series X in particular. Wreckfest gets addictive fast and manages to sustain itself on this energy for quite some time. The game may not seem very deep, but you'll probably find Wreckfest hard to put down once you've gotten into things.
2. Turbo Golf Racing
Developer: Hugecalf Studios
Publisher: Secret Mode
Who among us doesn't wish golf was played with oversized balls and some of the fastest vehicles on the planet? Turbo Golf Racing gets us one step further to what will surely be humanity's singular achievement.
The game delivers fast action and capable controls for its premise of racing against your friends on a frantic fairway, with the primary objective being to sink huge golf balls into the oversized holes that make up the course.
It's an entertaining premise whose only notable sin is not giving us a deeper playing experience. The races are noticeably shorter than other games we're covering. The art is surprisingly eye-catching, and the powerups add a unique flair to a game that's a good fit for Mario Kart 8 or even Rocket League fans.
3. Team Sonic Racing
Developer: Sumo Digital
Publisher: SEGA
Sonic the Hedgehog is a natural fit for kart racing, so it's a relief to find that Team Sonic Racing gives you just about everything you could ever want from this concept.
It's an intensely satisfying kart racer with all of your favorite Sonic characters, but the game goes much further than just throwing them in some colorful cars and calling it a day. 15 characters and 3 different racing styles allow for a varied playing experience. There's a considerable amount of replay value here, with some of the best graphics and sound to rival anything else in this genre.
Team Sonic Racing offers online and local co-op modes, team racing options, a mass of customization options, and a surprisingly robust adventure mode. There's a lot of content here to keep you engaged, and it's a contender for one of the best games on Xbox like Mario Kart.
4. Race with Ryan
Developer: 3DClouds
Publisher: Outright Games
Based on a massively popular YouTube series for kids, Race with Ryan allows players to race across fun and bright tracks as one of their favorite characters.
The game will no doubt please younger gamers who would love to interact with the world they've seen through their favorite show. 3DClouds has worked hard to create that world, and to make the game enjoyable enough for any adults who may go along for the ride.
With six cartoonish and vibrant worlds to explore through kart racing, with the addition of Mystery Eggs that offer a variety of fun powerups and special opportunities, Race with Ryan is nicely packed with all the essentials of a solid title. There's also a Race with Ryan tutorial mode for younger players who need to learn the basics of this type of racer.
5. Starlit Kart Racing
Developer: Rockhead Studios
Publisher: Rockhead Studios
Once you get over the average character and vehicle designs, Starlit Kart Racing features a worthy challenge across several worlds and tracks.
This free-to-play kart racing title can keep most fans entertained for a good while, but keep in mind that free-to-play can come with its own headaches. Minor complaints aside, it's a good kart racer based on characters from Starlit Adventures, another title from Rockhead Studios that's available for most platforms.
Does that mean you need to play Starlit Adventures in order to enjoy Starlit Kart Racing? Not at all. The game is easy to get into without any fuss, and you're going to find yourself won over by Starlit Kart Racing's personality once things really get started. There's kart racers with a lot more to do, but Starlit Kart Racing is great for a few hours if you're looking for free games like Mario Kart on Xbox.
6. Hot Wheels Unleashed
Developer: Milestone
Publisher: Milestone
There's a degree of creative depth to Hot Wheels Unleashed that really takes you by surprise. For those who appreciate games with lots and lots to do to complete absolutely everything the title has to offer, Unleashed is worth a look. Not only do you get to collect and play with every Hot Wheels car on the planet, but the game gives you editor capabilities that can make this game's appeal endless.
Hot Wheels Unleashed gives you the ability to put together not only the track itself, but in the grand tradition of racing Hot Wheels toys in any room of the house, Unleashed lets you define everything around the track, as well.
Milestone has created something that appeals to sincere Hot Wheels fans and casual kart racer enthusiasts alike.
7. Horizon Chase Turbo
Developer: Aquiris Game Studio
Publisher: Aquiris Game Studio
No one is going to confuse Horizon Chase Turbo with Mario Kart anytime soon. Yet this arcade racer can appeal to a similar sense of nostalgia. If the gameplay and visual tone of the game haven't made it clear, you're playing a racing game inspired by arcade hits of the 80s and 90s. If you grew up playing games like Out Run then the odds are pretty good you're going to love every second of Horizon Chase Turbo.
While everything about Horizon Chase Turbo is built around the aesthetics and straightforward excitement of decades past, you're also playing a decidedly modern racing game. This is particularly true with how the game looks and sounds.
Released in 2018, Horizon Chase Turbo is still one of the best Xbox racing games available, and one that retro fans will adore.
8. F1 Race Stars
Developer: Codemasters
Publisher: Codemasters
Based on the 2012 Formula 1 season (very loosely based, so it's okay if you're not familiar with that), F1 Race Stars certainly checks the boxes for a kart racer.
Released for the Xbox 360 more than a decade ago, the game features real racers depicted in an over-the-top cartoon style, with special attention to making the tracks as over-the-top and wild as possible. There's also plenty of power-ups to gain a decided edge over your opponents.
Clearly, this game takes some cues from Mario Kart and similar titles, but there's also a touch of NBA Jam or NFL Blitz to be found here. In other words, a ridiculous sports game with real sports heroes that manages to be a solid choice for either interest. The depth to this game is perhaps a little lacking, but F1 Race Stars can be plenty of fun for a few hours.
9. The Crew 2
Developer: Ivory Tower
Publisher: Ubisoft
Exploration is the main promise of The Crew 2, inviting players to the world of Motornation. Promising an element of open world exploration unlike any other racing game, The Crew 2 continues the success of one of the most interesting racer franchises to come down the track in quite some time.
The Crew 2 promises that discovering everything this game has to offer doesn't come at the expense of delivering on a thrilling, easy-to-grab arcade experience. It's a lot to bring to the table, and The Crew 2 is a largely successful endeavor for everyone involved.
What's your favorite style or type of racing? You'll find it well represented for The Crew 2. There's something for just about everyone, and it's going to take a while to tap into absolutely everything to be found here.
10. Cars 3: Driven to Win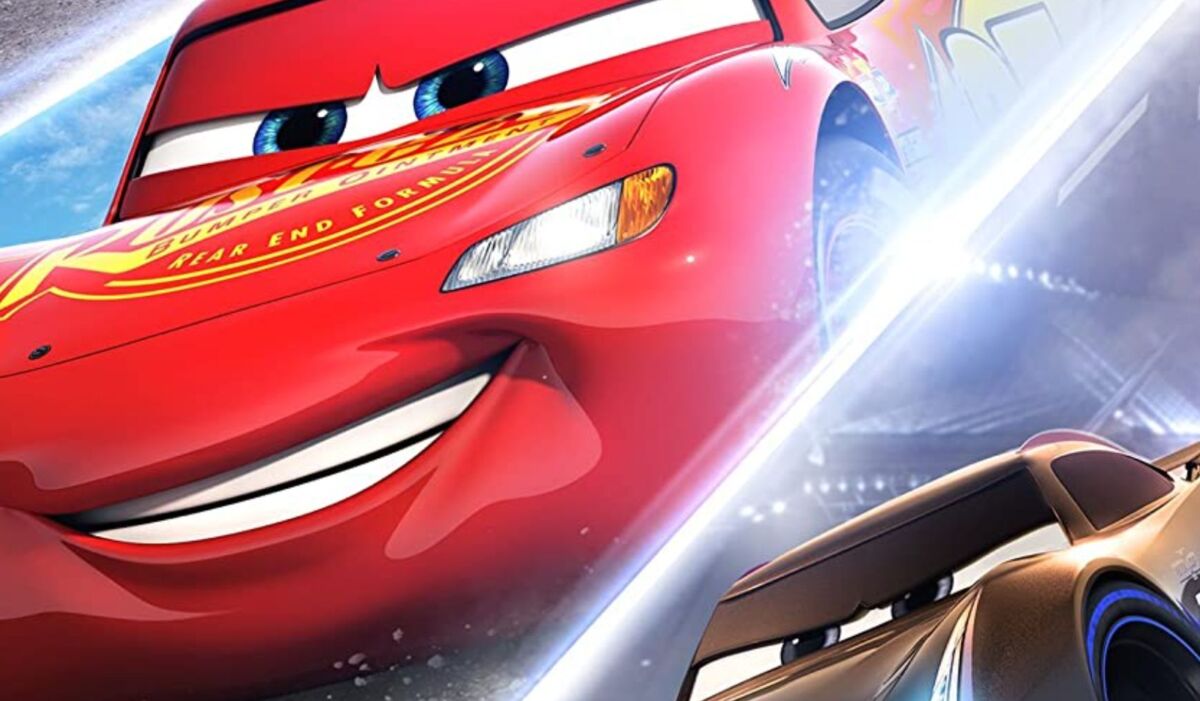 Developer: Avalanche Software
Publisher: Warner Bros Interactive Entertainment
Movie tie-in games tend to be on the disappointing side, but you'll be pleasantly surprised by how much Cars 3: Driven to Win proves itself to be worthy of your time.
Based on the hit Pixar film and TV franchise, Driven to Win offers more than twenty characters from the series, including Lightning McQueen, Jackson Storm, Cruz Ramirez, and a host of newcomers. There are more than twenty tracks available, giving you some rather breathtaking recreations of famous Cars locations.
Visual charm aside, the game plays quite well. Cars 3: Driven to Win surprises you even further with enough game modes to keep the entire family busy. The appeal for kids can't be understated here, but there's enough depth for everyone.
READ NEXT: GTA: San Andreas Cheat Codes – PC, PlayStation, Xbox, Switch & Mobile
Some of the coverage you find on Cultured Vultures contains affiliate links, which provide us with small commissions based on purchases made from visiting our site. We cover gaming news, movie reviews, wrestling and much more.