Do you like to be tortured and risk replacing your controller every day? Do you like frustratingly difficult boss battles, a lack of any clear direction, and a risk-reward system that's often more risk than reward? Then you're a masochist. And more-than-likely a fan of FromSoftware's signature brand of digitized humiliation and suffering. Either way, you're definitely going to want to pay attention to this list of games like Elden Ring, FromSoftware's collaboration with A Song of Ice and Fire scribe George R. R. Martin.
For as much as the industry jokes and jabs at difficulty levels and cheap bosses, it's difficult to ignore the quality of FromSoftware's work. Meticulous mechanics and stunning visuals await the bravest players, much like in many of the following ten games like Elden Ring.
Games Like Elden Ring
1. The Surge 2
Developer: Deck13
Publisher: Focus Home Interactive
Imagine, if you will, a game where FromSoftware leaves behind the fantastical settings of games like Elden Ring and transports players to a dystopian future full of robots and generic bad guys. That's ultimately The Surge 2, especially if this were a very early release in FromSoftware's library.
Deck13 does a decent job of recreating the combat system that favors caution over carelessness and actually does a few things that Elden Ring does not. For one, character customization is extensive, with a host of constructible weapons, armor, and gadgets to make the fight easier. Players can also decide to target specific parts of an enemy's body in hopes of severing it and scoring a reward.
Overall, The Surge 2 may be a little blander than Elden Ring, especially in character and world design, but it's a service stand-in for when your Tarnished needs a break.
2. Greedfall
Developer: Spiders
Publisher: Focus Home Interactive
Deadly monsters that will test your skills? Check. Engaging story full of magic and wonders? Check. Customizable characters that, in the right hands, can be unstoppable warriors? Oh, absolutely. Greedfall may seem to get its inspiration from The Witcher series, but this engaging turn-based RPG definitely has elements of Souls nestled in there.
Players that like a more open experience will enjoy Greedfall's vibrant world, full of treasures to find and mysteries to unravel. Along the way, expect to go toe-to-toe with towering fiends and hordes of monstrosities as you navigate the unruly world full of diplomatic deception and inhuman threats. Greedfall isn't quite as gritty as Elden Ring, but the polish lends to a visually stunning role-playing experience.
3. Remnant: From the Ashes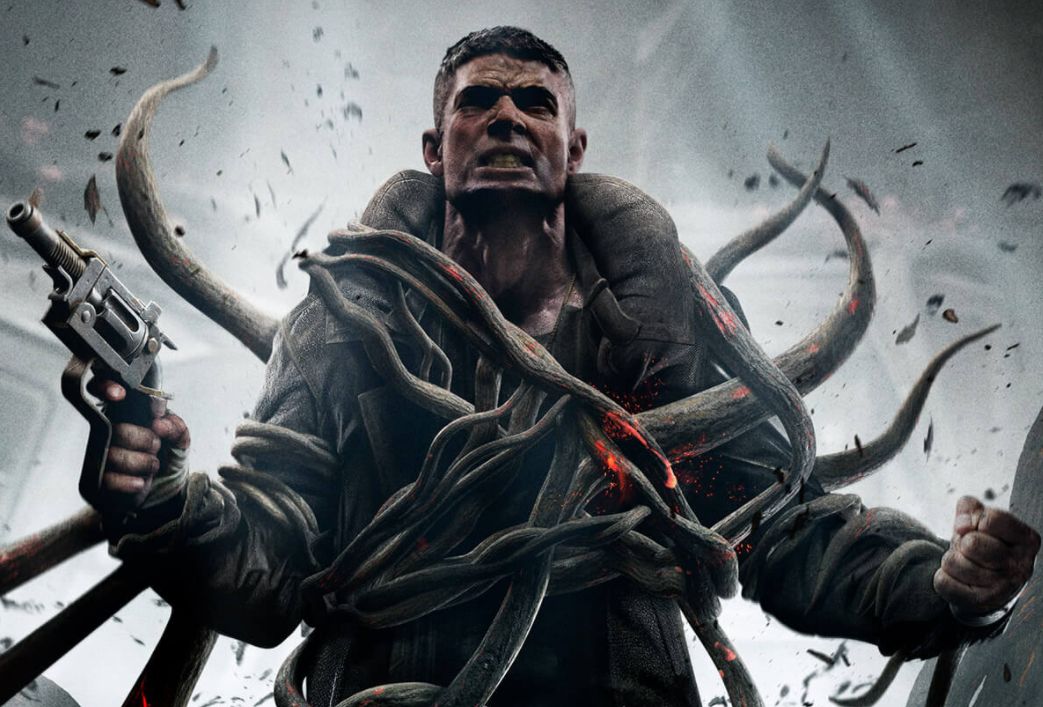 Developer: Gunfire Games
Publisher: Perfect World
Imagine if Elden Ring integrated more guns, swapped out its enemies, and completely changed its art style. You'd have Remnant: From the Ashes, a Souls-like game that isn't really shy about being Souls-like. The difficulty is there, devilish bosses await to wreck your day, and, in true FromSoftware form, players are thrust into a post-apocalyptic world.
From the Ashes has a touch of the Wild West imbued into it, and the combat is a bit quicker than Elden Ring. With a bigger focus on firearms, players can have a bit more control on the battlefield. And you're going to need it. The fiendish Root shows up in droves, ensuring there's little downtime between exploring four vast dynamically-generated worlds and upgrading your character and weapons.
4. Dragon's Dogma
Developer: Capcom
Publisher: Capcom
Thrust into a fantasy world full of lizardmen, harpies, chimera, direwolves,and, of course, dragons, players embark on an epic quest that takes them through perilous lands. It's your standard RPG fare, but Dragon's Dogma feels anything but typical. Capcom crafted a unique experience and built an open world worth exploring, especially if you love long and complex battles against big fantastical baddies.
Choose your class, master your weapons, and unite with worthy, AI-controlled allies to take on a multitude of threats. Dragon's Dogma comes across as a less-difficult FromSoftware game with a bevy of mechanics that expand upon the developer's signature style. Players looking for a balance of adventure and difficulty will absolutely find it in Dragon's Dogma.
5. Salt and Sanctuary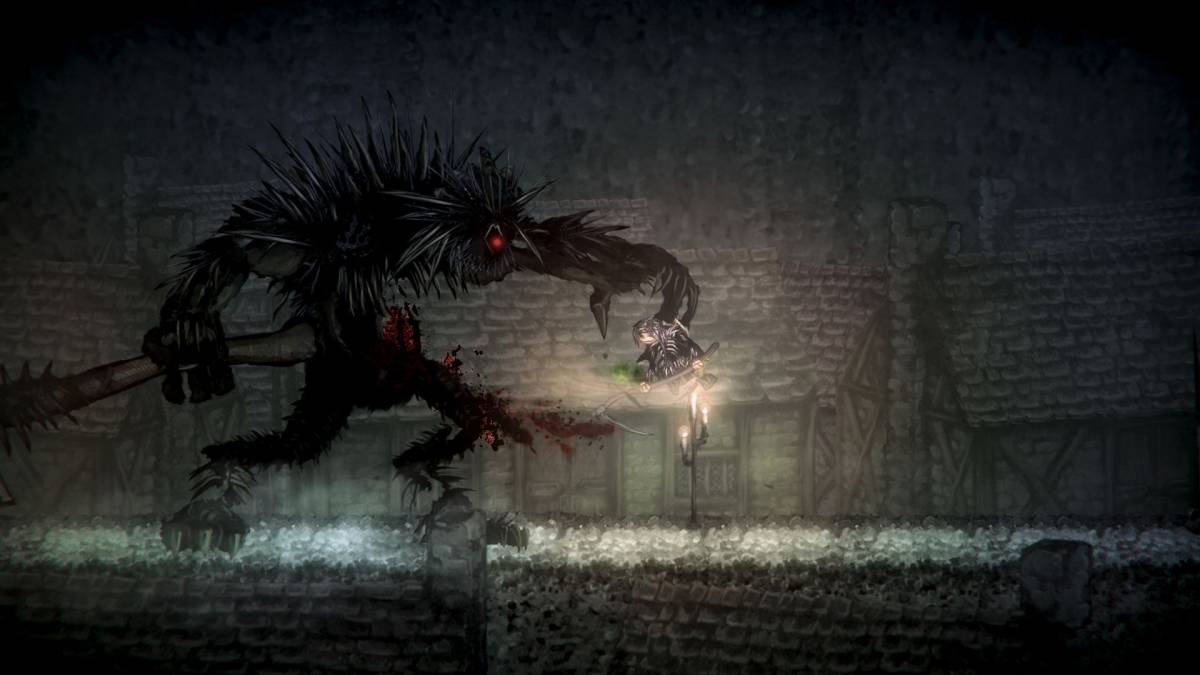 Developer: Ska Studios
Publisher: Ska Studios
FromSoftware games typically come in one format – third-person action-adventure. Ska Studios took the formula of a game like Elden Ring and turned it into a 2D Metroidvania RPG. Salt and Sanctuary features the meticulous combat of a Souls game coupled with an extensive RPG that features hundreds of different weapons, devastating spells, and a selection of unforgettable foes.
Like Elden Ring, Salt and Sanctuary sends players deep into dungeons, exploring labyrinthine halls full of cunning enemies. The game is bloody, fast-paced, and told through a unique visual style. Build the perfect warrior using a mix of ranged and melee weapons and take on an array of towering bosses in this fascinating take on FromSoftware's signature style of game.
Watch out for the sequel, Salt and Sacrifice, arriving this May if you've had enough of beating up Radahn.
6. Mortal Shell
Developer: Cold Symmetry
Publisher: Playstack
The remains of fallen soldiers litter the battlefield. To some, they're a warning of what's to come if they don't depart. To others, they're a vessel for war.
Mortal Shell tasks players with possessing the remains of dead soldiers and using them to take down baddies that test both might and sanity. Survive long enough in one of these armored shells, and your bond will give you what you need to upgrade your weapons into deadlier tools.
Mortal Shell feels a lot like Elden Ring, right down to the medieval elements scattered about. You'll need to perfect combat with your chosen weapon if you plan on cutting through the rich selection of enemies. Being quite similar to Souls-like games, Cold Symmetry had some big shoes to fill, and it clearly did what it could to emulate rather than completely rip off games like Dark Souls and Bloodborne.
7. Dark Souls 3
Developer: FromSoftware, Inc.
Publisher: Bandai Namco Entertainment
Okay, so this may be an obvious choice, but it's difficult to ignore the similarities between Dark Souls 3 and Elden Ring. In fact, there are so many that some players felt they were playing a game full of reused assets. We promise that's not the case at all. There is plenty that separates the two, but one glaring difference is the lack of an open world in Dark Souls 3.
If you've yet to play the third Souls game, you'll quickly understand how different things are without an open world and vast dungeons to explore. And even if the gameplay is quite similar, the story definitely is not, and Dark Souls 3 threatens the coming of the Age of Dark, which riddles the land with all manner of cursed beings. Two DLC packs unlock even more story to unravel and bad guys to fell in FromSoftware's third Souls game.
If you're looking for an extended fix of Elden Ring, you absolutely can't go wrong with Dark Souls 3.
8. The Legend of Zelda: Breath of the Wild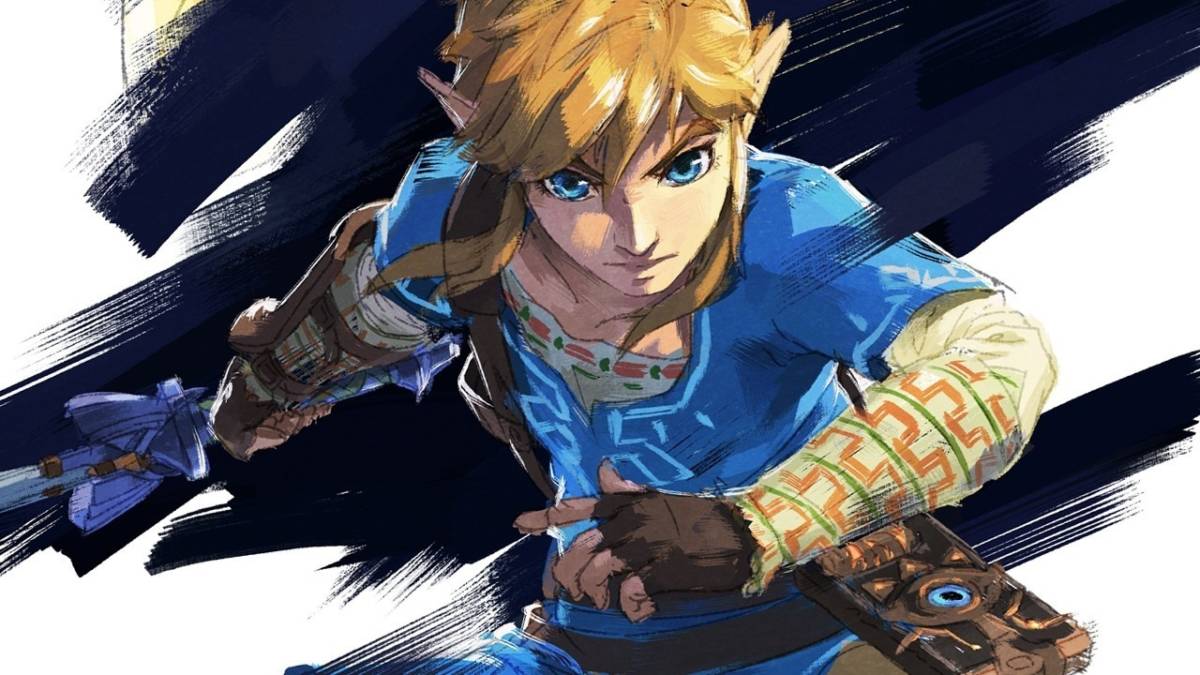 Developer: Nintendo
Publisher: Nintendo
If you haven't played Breath of the Wild, something about including it on this list may seem confusing. However, those that have enjoyed Link's latest adventure will understand the parallels between the two games. Sure, Breath of the Wild is colorful and animated, but it shares some similarities with Elden Ring in how they both handle dungeons and open world exploration.
Dungeons are a big part of both Nintendo's open-world romp and FromSoftware's brutal RPG, and you can really see the inspiration seeping through into Elden Ring. There are a few other similarities to note, like breakable weapons, but, at the end of the day, Elden Ring is still viewed as the more "adult" game of the two.
However, it's a misconception about many Nintendo titles, and the reality is, if you liked FromSoftware's latest entry and its hands-off approach to open world navigation, you should give Breath of the Wild a shot.
9. Bloodborne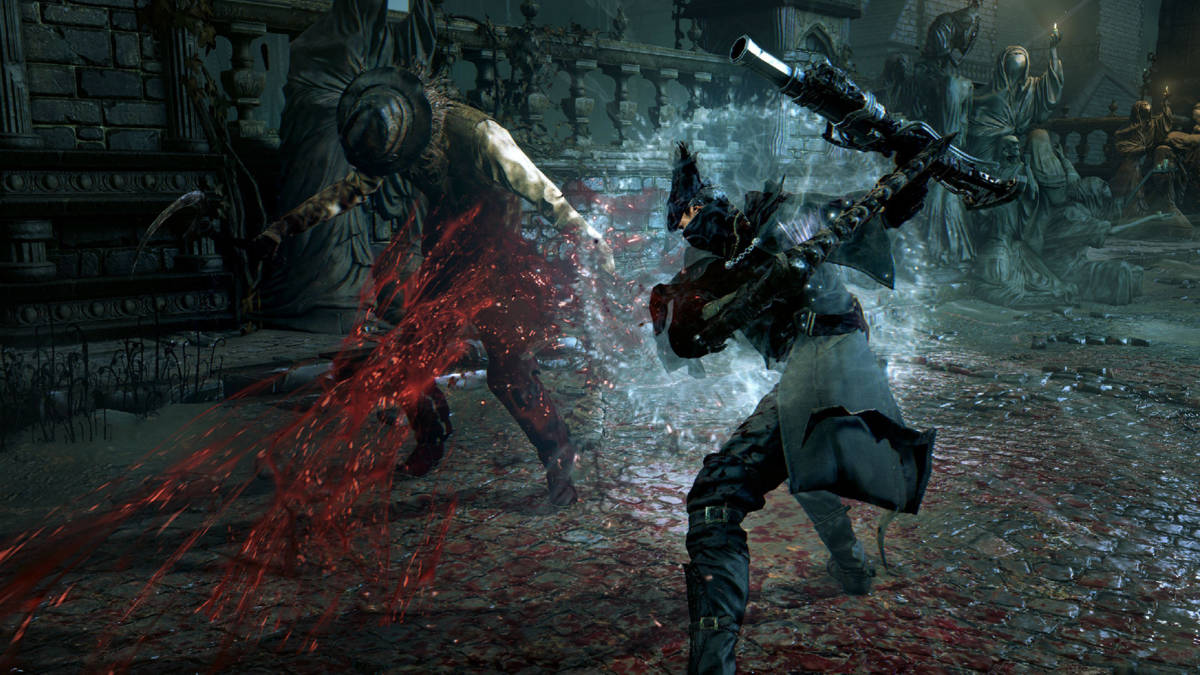 Developer: FromSoftware, Inc.
Publisher: Sony Computer Entertainment
In 1997, Kalisto Entertainment released a monster-infused survival horror adventure known as Nightmare Creatures. Players navigate a dreary London as monsters of all shapes and sizes roam the streets, wreaking havoc on the populous. Eighteen years later, FromSoftware released a monster-infused action RPG set in a gothic, London-esque city known as Yharnam overrun with all manner of inhuman villainy. The parallels are almost uncanny.
Bloodborne took the Souls series out of the medieval setting and dropped it right in the middle of an Eldritch horror. And while the new environment and unique monsters were welcomed, it was the Trick Weapons that transform between two functionalities that really changed the game. Combat was boosted by the ability to swap between a ridged cane and a bladed whip on a whim, allowing players to customize their experience just a bit more.
Even after the release of Elden Ring, Bloodborne tends to be the favored FromSoftware title for some Souls fans for its uniqueness and aggressive combat.
10. The Witcher 3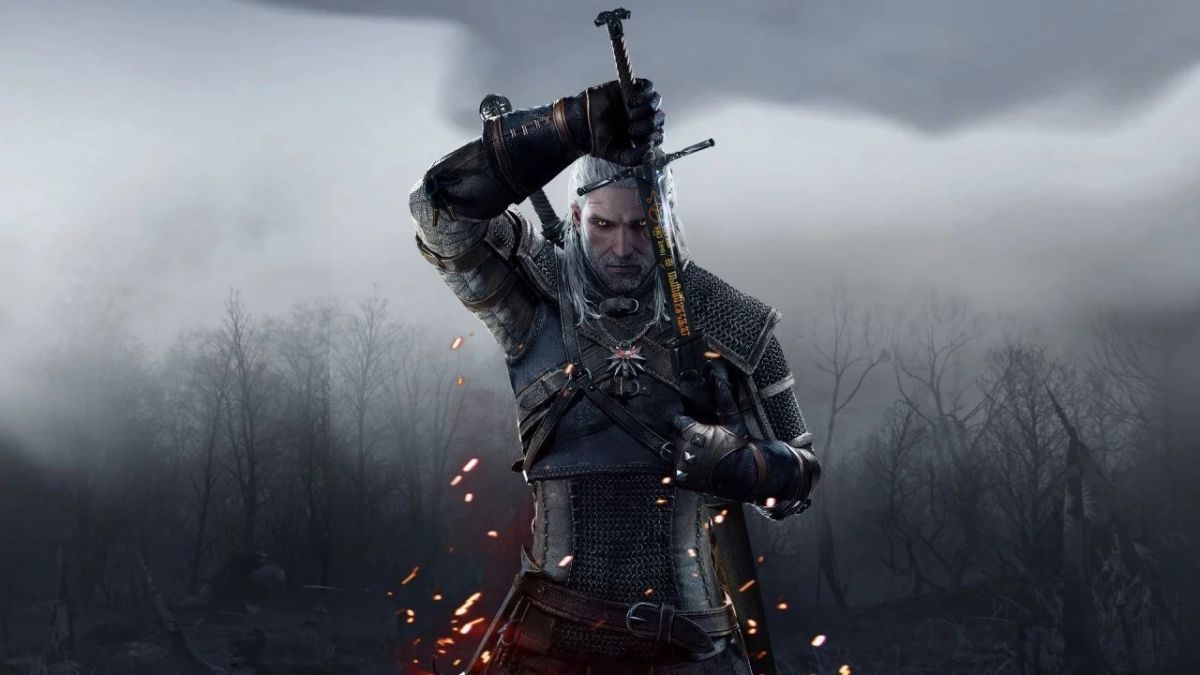 Developer: CD Projekt
Publisher: CD Projekt RED
Adventure, peril, monsters, and the occasionally broken controller are just a few of the elements that tie The Witcher 3 to Elden Ring. Both unforgettable experiences send players out into an open world full of evil in need of vanquishing, equipped with a trusty weapon, limited health potions, and gaming-changing abilities.
While there are some mechanical differences in how they play, both games throw hordes of minions in the player's path before socking them without mercy during a difficult or elaborate boss fight. Geralt of Riviera is also quite a bit more charismatic than Elden Ring's Tarnished, making it easier for CD Projekt to build a broader narrative around his misadventures across the unnamed world.
While Elden Ring has arguably better monster design, The Witcher 3 may have a bigger rogue's gallery of fiends to fell.
Elden Ring is available on PC, PS5, PS4, Xbox Series X & S, and Xbox One.
READ NEXT: Elden Ring: How To Unlock Summoning & Co-Op
Some of the coverage you find on Cultured Vultures contains affiliate links, which provide us with small commissions based on purchases made from visiting our site. We cover gaming news, movie reviews, wrestling and much more.