After the Fortnite: Battle Royale Chapter 3 — Season 2 "Collision" spectacle, the evil Imagined Order (IO) has been foiled once and for all, or so it seems. The IO kept the Zero Point captive for their mission of perfecting all worlds by bringing their inhabitants to fight — just for analysis. Those against them, The Seven, are now handling matters on the Island as the Zero Point, its cosmic blueberry, rests from constant mistreatment.
With only peace and love on the horizon, Chapter 3 — Season 3 was just Vibin', with Joel McHale's Scientist leading the charge of weekly Quests. The Seven's eccentric researcher was worried that setting the Zero Point free could cause unpredictable chaos, which it sure did.
Trees and mushrooms clouded the horizon as a gigantic biome siphoning the Zero Point's energy sprouted out of thin air. And with that, the Vibin' quests began as The Scientist called players to dig up some roots.
Here is everything that happened in Fortnite: Chapter 3 — Season 3's story.
Out With The Old
After winning against reality's worst, the Island was preparing to party. The Scientist asked players to set up some party poppers and attend to other non-alcoholic cocktail duties. Exploring all the remaining IO junk after the war was part of the quests as well, by turning them into modern art installations — not a big improvement.
However, with the way the Zero Point had been reacting to its freedom, The Scientist started getting worried. To understand what was going on, he requested several scans of the Reality Tree's pulsating roots which grew into the Island's west. One of Fortnite's cutest characters, Bushranger, offered a leaf's worth of his wooden body to see its reaction to the new biodiversity, leading to Scientist asking to plant him at the base of the giant tree.
Players received a back bling cosmetic as a reward for these first few quests: Bushy's Bulb.
In With The Scary
No Fortnite season goes by without some iconic crossovers, and this time, Darth Vader finally joined the party. The Zero Point was spewing all sorts of weirdness, mainly new weapons to use, but one of them was a mysterious artifact important to Vader.
At the beginning of every match, Darth Vader's shuttle would land in a randomly chosen drop spot alongside a handful of his Stormtroopers. They brought some of their weaponry alongside Vader's Lightsaber, hopefully to practice their aim.
After some digging, it turned out the relic was a Sith Holocron, a device with important intel for Darth Vader's evil creed. The Scientist tasked AMIE, his Artificial Machine Intelligence Engine, to help players discover where the lost artifact had gone.
It was last scanned on the last place the Scientist would look, the turbulent shores of the Island, and stolen by Cryptic, a character at Rave Cave. As AMIE tried to trade him for it, he scammed her and so  she retaliated by attacking him with robots. She's enthusiastic in a frightening way. Finally retrieving it caused a Zero Point shockwave — which would only get worse from here.
Relic Archeology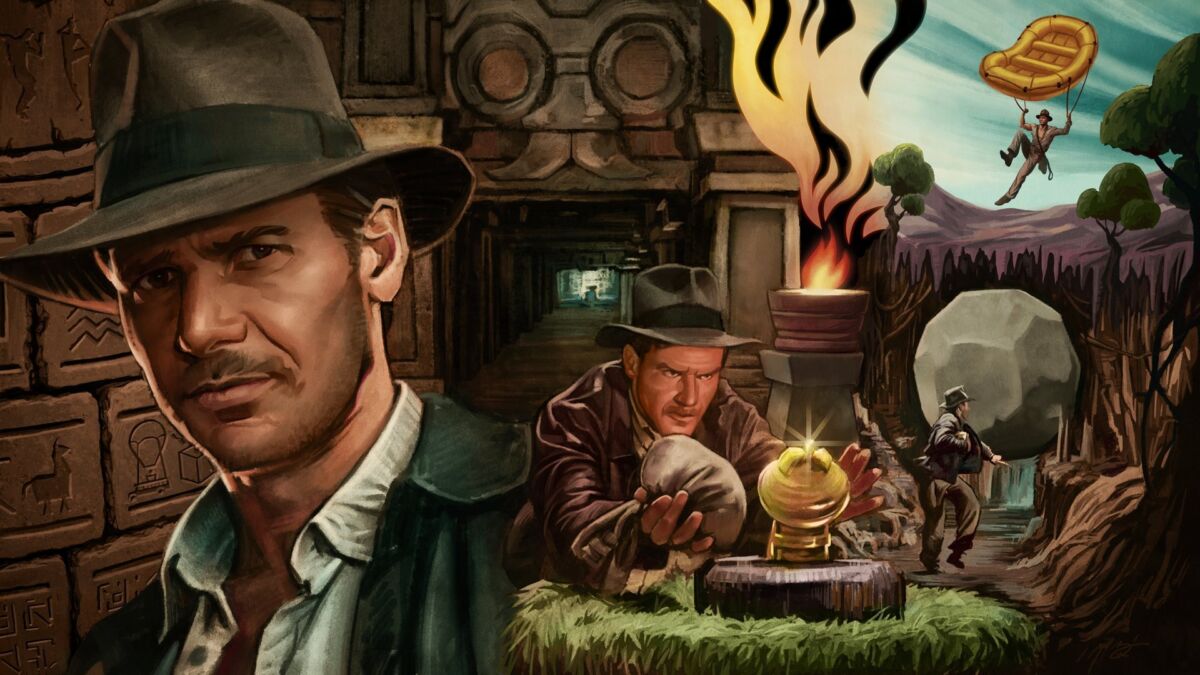 Another LucasFilm character was part of Chapter 3 — Season 3's Battle Pass: Indiana Jones. Boulders were added throughout the Island for players to simulate the classic fear of running for their lives. A relic was split into three fragments in the brand new location that was added to celebrate Indy's arrival to the game: Shuffled Shrines.
By attuning its shards in different biomes and reassembling them deep in the temple's chambers, the second relic was put together and another shockwave happened. The Scientist believed there was a reason behind the Zero Point bringing all of these realities together by selecting one item from them, but admitted the shockwaves weren't a good sign.
After some time had passed, The Scientist and AMIE travelled to The Seven's Synapse Station to study the situation — just in time for a third and final relic to make landfall on the Island. And this time it was Fortnite's iconic red chair, in the game since the very beginning.
AMIE asked players to perform a training montage to see if it was possible to destroy the shield around the chair, and after, the tough task was done with one swoop of a pickaxe. These quests came out just in time for the Dragon Ball collaboration, which also had its own set of training montages. But retrieving the comfortable artifact caused more questions than answers, with the Zero Point shockwaves now visible from light years away. AMIE, who did not stop calling The Scientist different versions of "daddy," retreated with him as they pondered on what was next.
Para, Para, Paradigm
The Foundation, leader of the Seven, was missing. AMIE tasked the elusive pilot of the crew to find him: The Paradigm. However, what seemed like just another week of quests to finish a season of good vibes turned out to be a prelude to some chrome spookiness.
Five members of the Seven were missing: Foundation, Visitor, Origin, Imagined and Order. AMIE noticed the Zero Point brought an old Seven comms relay, which was charged up by players, yet returned nothing but static. Paradigm then found most of the crew underground, and asked for some gear as they were going off-grid, but the reunion was cut short by a haunting tape.
In it, The Scientist bids farewell as something seems to kidnap him, saving his last words to almost declare himself to Paradigm, his long-time partner in saving reality — but finished with somber silence.
In summary, Season 3 – Chapter 3's story focused after the war of the previous season and party preparations which were interrupted by artifacts from all sorts of universes, that were then interrupted by a mysterious force kidnapping Fortnite's heroes.
Teasers for the upcoming Chapter 3 — Season 4, titled "Paradise", show a chrome liquid consuming someone trying to escape it. It seems like the new season will act as a scarily nice palette cleanser to weeks of Dragon Ball, summer extravaganzas and a well-written addition to Fortnite's canon.
Fortnite is free-to-play on PC via the Epic Games Store, PlayStation 5, PlayStation 4, Xbox Series X | S, Xbox One, Nintendo Switch, and Android.
MORE FORTNITE: 10 Games Like Fortnite You Should Play
Some of the coverage you find on Cultured Vultures contains affiliate links, which provide us with small commissions based on purchases made from visiting our site. We cover gaming news, movie reviews, wrestling and much more.