While the two next global superstars, Mbappe and Haaland, look like carrying the torch for Messi and Ronaldo for years to come, FIFA 22 has some wonderkid strikers who actually won't make you break the bank for you to buy.
The cheapest young strikers in FIFA 22 range from the very rough gems to those who need just a couple of years to reach their potential. Strikers can really decide a match or even a season, and without someone who can consistently bag goals, you might struggle at the top of the table.
If you're after cheap, young strikers in FIFA 22 who could last you for years, here are the FIFA 22 wonderkids you should be picking up as soon as you can.
FIFA 22 Wonderkids: Goalkeepers | Defenders | Midfielders | Wingers | Strikers
FIFA 22's Best and Cheapest Young Strikers
Dane Scarlett (ST)
Age: 17
Rating: 63
Potential: 84
Nationality: English
Current Club: Tottenham Hotspur
Value: €1,500,000
Seen by a few Spurs fans as the successor to Harry Kane, Scarlett has everything he needs to go on to be a bit of a star, but all he needs from you in return is a little something called patience. He doesn't start out as a great player, but seriously: stick with him.
Already possessing decent pace and finishing at such a young age, Scarlett could really benefit from a season out on loan (or maybe even two) to allow his physicals to improve, but there's a decent player from day one that could flourish down in the Championship or at another second tier, if you can afford him.
Musa Jawara (ST)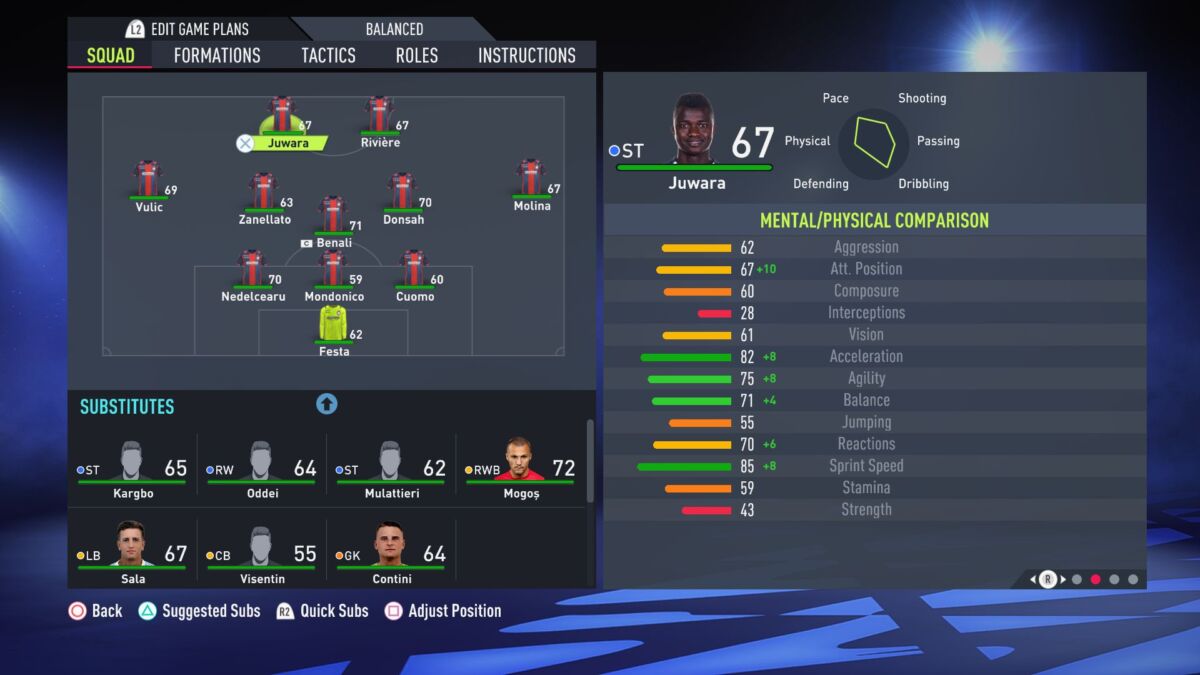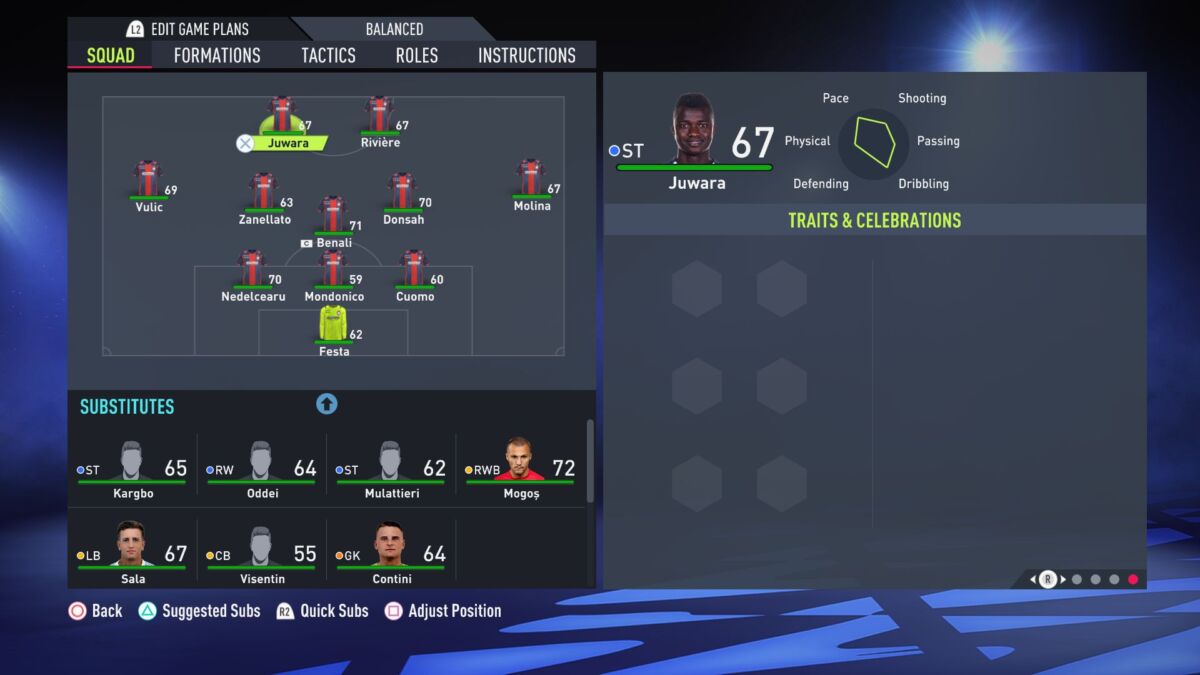 Age: 19
Rating: 67
Potential: 85
Nationality: Gambian
Current Club: Crotone
Value: €2,700,000
Musa Juwara is pushing it a little bit in terms of cheap strikers as he will actually cost a decent amount of money, but one glance at his starting attributes should give you all the convincing you need to take the plunge — the lad is nippy, to say the least.
Solid on the ball overall, don't let Juwara's lack of traits or skill moves put you off, as he's the kind of young striker who will just get better the more you play him. Even at 19 years old, which is a bit old for wonderkids, Jawara can reach as high as an 85 potential rating, putting him right among the world's absolute best.
Antwoine Hackford (ST)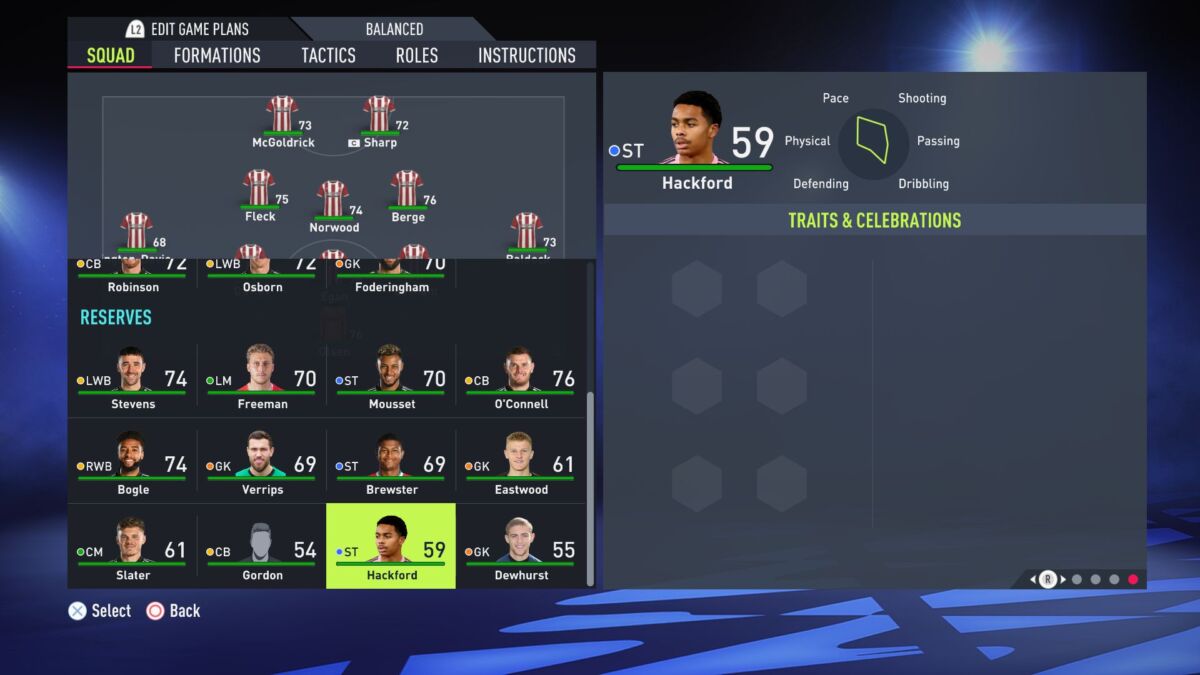 Age: 17
Rating: 59
Potential: 84
Nationality: English
Current Club: Tottenham Hotspur
Value: €700,000
There's a case to be made that Hackford is the best pound for pound signing you could make across all of Hackford, especially when you consider he's yours for roughly a million euros and will end up being worth much more if he reaches his potential.
At just 59 rated at the start of the save, though, Hackford might not be able to hack it immediately, but he's another one of those players who will give you back exactly what you put into him. Just look at the speed on him and tell us that he couldn't become one of the best players in FIFA over the next few years.
Matthew Hoppe (ST)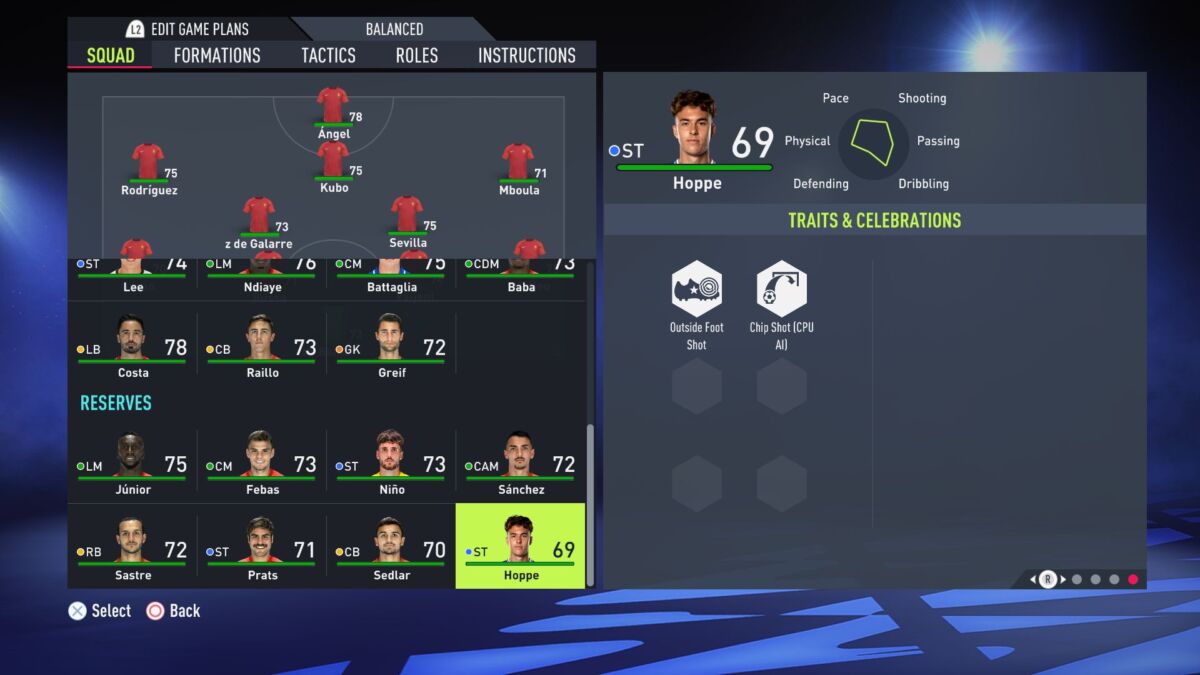 Age: 20
Rating: 69
Potential: 81
Nationality: American
Current Club: RCD Mallorca
Value: €3,400,000
The next American sensation, Matthew Hoppe isn't the flashiest, fastest, or even most promising young striker on this list, but what you will get instead is a 20 year old who's not far off being a starter for most lower table sides.
Decent in pretty much all parts of his game, Hoppe has some good room for growth and will likely be a good back-up at the very least. He knows where the back of the net is, so don't be put off him signing him on the cheap if you're not convinced by his speed stats.
Andreas Schjelderup (ST)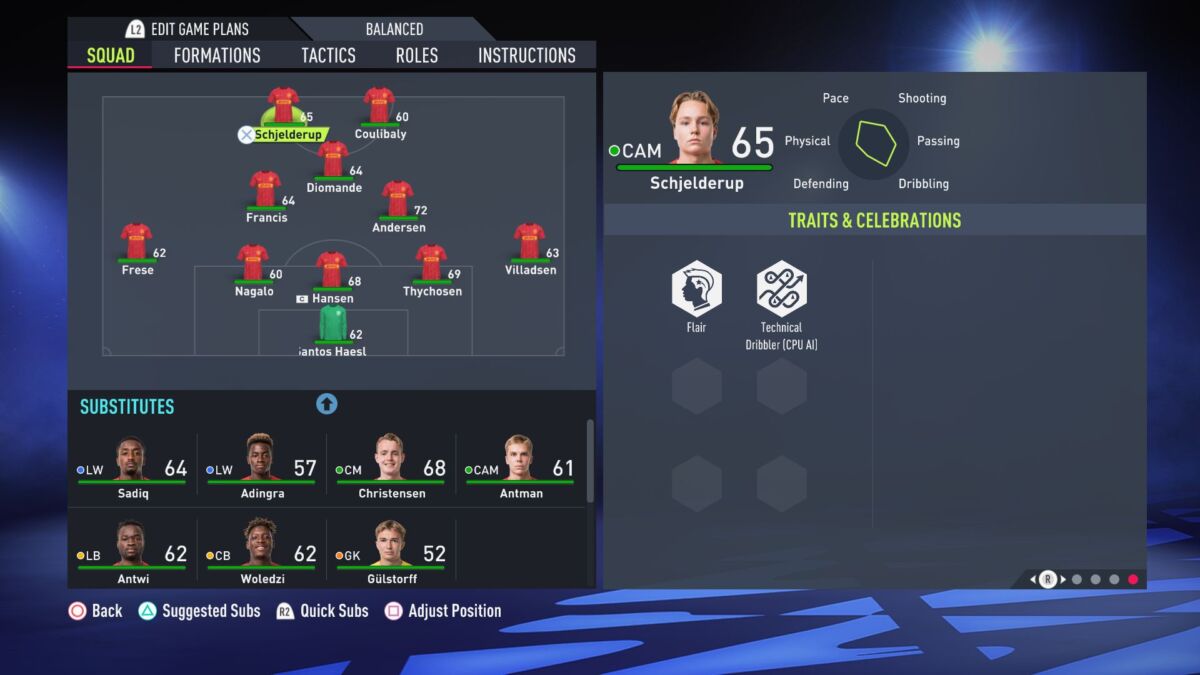 Age: 17
Rating: 65
Potential: 84
Nationality: Norwegian
Current Club: FC Nordsjælland
Value: €1,800,000
It's hard not to look at the Norwegian wonderkid Andreas Schjelderup and not immediately think "Haaland," though they are different players and Schjelderup ultimately isn't quite as much of a generational talent. Still, if it's goals you want at a cheap price, Andreas Schjelderup's got them.
Even at just 17, once Andreas Schjelderup has the ball, it will be hard to get it off him thanks to his excellent balance and agility, not to mention just solid ball skills. Even better, Andreas Schjelderup can actually be a bit of a forward utility player, capable of playing at CAM and left wing as well as up front.
Willem Geubbels (ST)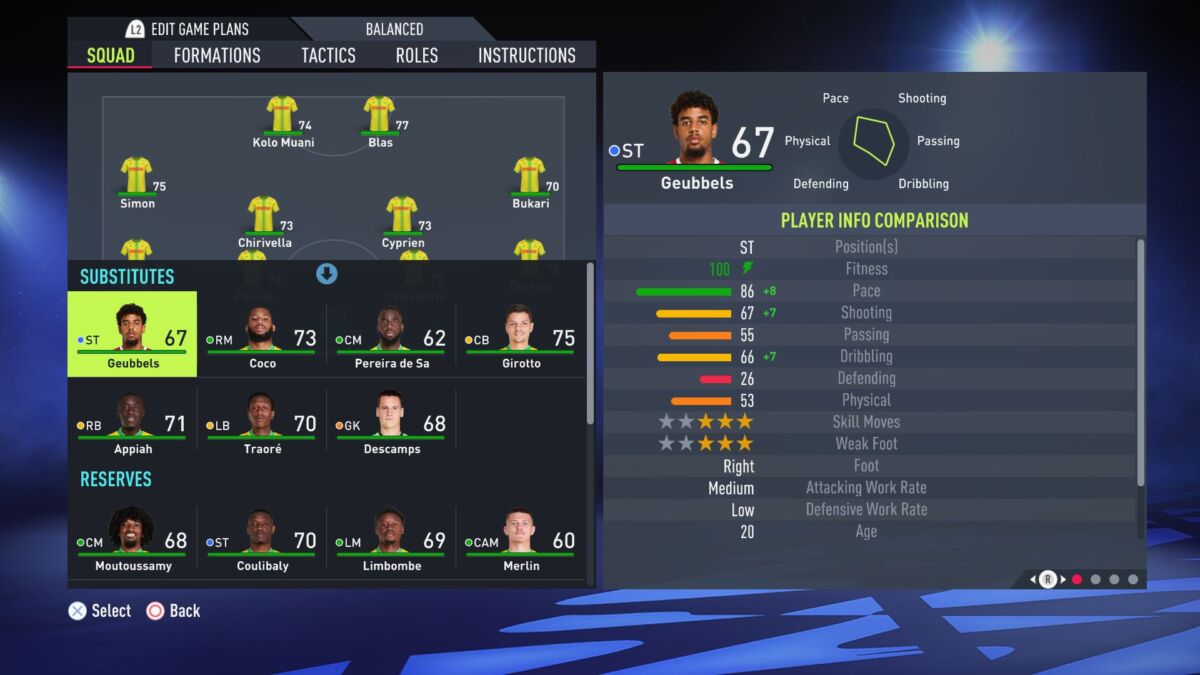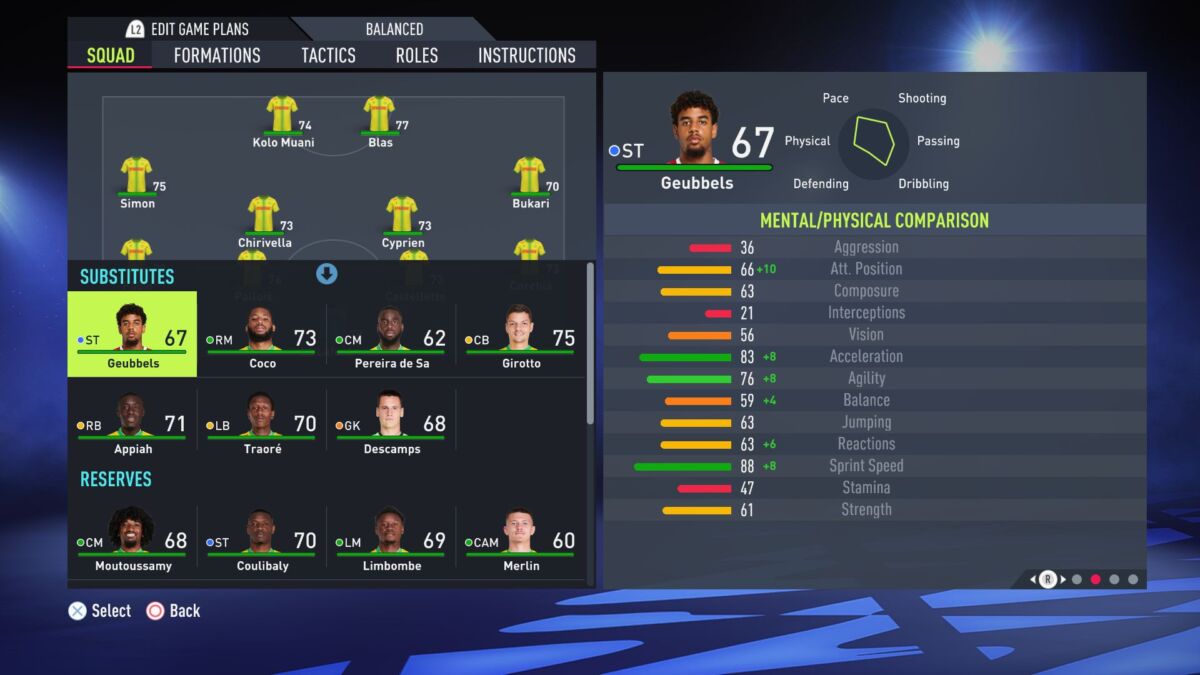 Age: 20
Rating: 67
Potential: 77
Nationality: French
Current Club: Nantes (on loan from Monaco)
Value: €2,200,000
A lot of FIFA players have a soft spot for Willem Geubbels, even if he doesn't really seem to be reaching his potential. His potential is lower than last year, and he's already out on loan at the start of a Career save, so he might be difficult to immediately get. However, he's still a very solid option, if nothing else.
Willem Geubbels will be a great back-up striker in a couple of seasons for those in the second tier or anyone who's in the bottom half of the table. He's fast as anything, though do beware that he's sadly injury prone due to real life issues. Here's hope he can really come good by next year.
FIFA 22 is available on PC, PS4, PS5, Xbox One, and Xbox Series X | S.
READ NEXT: FIFA 22: All Players With 5 Star Skill Moves
Some of the coverage you find on Cultured Vultures contains affiliate links, which provide us with small commissions based on purchases made from visiting our site. We cover gaming news, movie reviews, wrestling and much more.