A service that some PlayStation 4 owners might have been jealously casting some side eye at before the PS4 got its own version, EA Access is an Xbox One feature that allows players to pay a monthly or yearly fee to access the "Vault": a collection of games that come bundled with the entry fee.
It represents pretty good value for money, too. After a rocky start when it first launched, owing to the fact that there were barely any games available for it, EA Access now has over fifty games available. For $4.99 ($3.99), you can play titles that have only recently been released, take part in exclusive trials of games before the public, and receive 10% off selected EA titles.
We previously discussed how we picked up several AAA games for less than half the retail price with EA Access, so it's definitely worth checking out if you haven't yet. You may not own the games per se, but if you have a month off with nothing to do, EA Access can give you hours of entertainment for a low price. A similar service, Origin, is available for PC players.
What do you get for your money? Here are all the "free" games currently available on EA Access; this list will be updated as more are revealed. EA have said that they are yours to keep forever, but their terms and conditions also state that they can give up to 30 days notice before them pull any titles from the Vault, so keep that in mind.
"Free" Xbox One Games on EA Access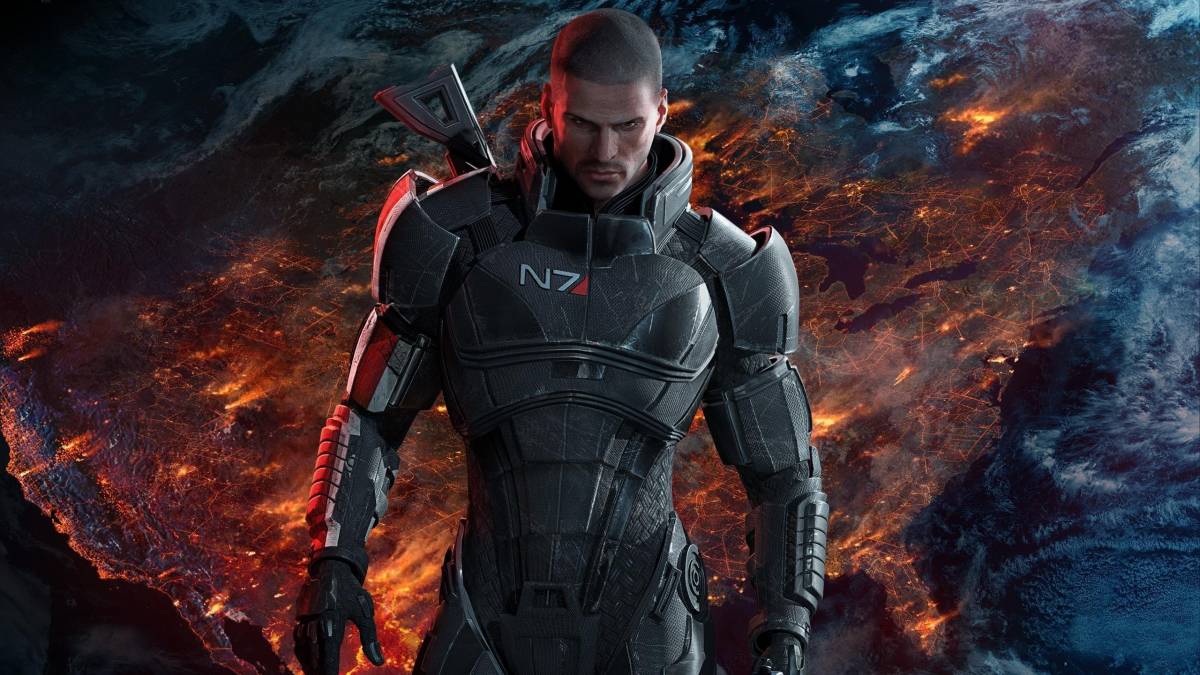 Remember: you need to be an EA Access subscriber to access these games. They may change over time, in which case we will update the article.
Xbox One EA Access Games – A-C
– Alice: Madness Returns
– Anthem
– Army of Two
– Battlefield: Bad Company 2
– Battlefield: Bad Company
– Battlefield 1943
– Battlefield 1
– Battlefield 3
– Battlefield 4
– Battlefield V
– Battlefield Hardline
– Bejeweled 2 Deluxe
– Bejeweled 3
– Black
– Burnout Paradise Remastered
Xbox One EA Access Games – D-H
– Dante's Inferno
– Dead Space
– Dead Space 2
– Dead Space 3
– Dragon Age: Inquisition
– Dragon Age: Origins
– EA Sports UFC
– EA Sports UFC 2
– EA Sports UFC 3
– Fe
– Feeding Frenzy
– Feeding Frenzy 2
– Fight Night Champion
– FIFA 15
– FIFA 16
– FIFA 17
– FIFA 18
– FIFA 19
– Fe
– Heavy Weapon
Xbox One EA Access Games – M-P
– Madden NFL 25
– Madden NFL 15
– Madden NFL 16
– Madden NFL 17
– Madden NFL 18
– Madden NFL 19
– Mass Effect
– Mass Effect 2
– Mass Effect 3
– Mass Effect: Andromeda
– Medal of Honor: Airborne
– Mirror's Edge
– Mirror's Edge Catalyst
– NBA Live 15
– NBA Live 16
– NBA Live 18
– NBA Live 19
– Need for Speed Payback
– Need for Speed Rivals
– Need for Speed
– NHL 15
– NHL 16
– NHL 17
– NHL 18
– NHL 19
– Plants vs. Zombies
– Plants vs. Zombies: Garden Warfare
– Plants vs. Zombies: Garden Warfare 2
– Peggle 2
Xbox One EA Access Games – Q-Z
– Rory McIlroy PGA Tour
– Titanfall
– Titanfall 2
– Skate 3
– The Sims 4
– SSX
– Star Wars Battlefront
– Star Wars Battlefront II
– Unravel
– Unravel Two
– UFC 3
– Zuma Deluxe
What games do you want to see added? Drop a comment below with your thoughts.
Some of the coverage you find on Cultured Vultures contains affiliate links, which provide us with small commissions based on purchases made from visiting our site. We cover gaming news, movie reviews, wrestling and much more.