It's National Mental Health Awareness Week, and the theme chosen for 2021 is connecting and reconnecting with nature. It's fair that in 2020, a lot of people found solace in the chances they had to go outside and walk, even if it was just in the local park or on a patch of green somewhere. All of the books selected here are about getting out in nature, and should hopefully provide some inspiration if you're going to take on the challenge yourself.
1. A Walk In The Woods – Bill Bryson
Bill Bryson is one of the undisputed kings of travel writing. He always comes across as a normal guy, albeit one with a wicked sense of humour that infuses his writing with joy. There are a lot of his books to choose from if you like travel writing in general, but one of the best is A Walk In The Woods, about the time he hiked the Appalachian Trail in the USA.
Bryson is no long-distance walker, but he and his old friend set out anyway to conquer the 2,200 miles of trail from Georgia to Maine. Bryson documents the journey in his usual sardonic style, but his real strength is in meandering off into discussions about the trail itself, especially the ecology of the area.
2. Bird Therapy – Joe Harkness
Bird Therapy is a book that will show you first-hand how connecting with nature can be of great benefit to your mental health. In 2013, after suffering a breakdown, author Joe Harkness was following all his doctor's advice for recovery. But it was by connecting with nature, and specifically doing so by birdwatching, that really changed things for him.
Harkness' story is probably all too familiar to many people who struggle with depression, anxiety or OCD, and Bird Therapy is brutally frank in the discussion of mental health. But it is also a book that is full of hope, soaring high on the wings of the birds who helped to change Harkness' life.
3. Two Trees Make A Forest: On Memory, Migration and Taiwan – Jessica J. Lee
Just before he succumbed to dementia, Jessica J. Lee's Chinese grandfather wrote a memoir of his life, which followed the story of the family moving from China to Taiwan, and then onto Canada via the Second World War. Taiwan is a small island of considerable natural variety, and as Lee explores the landscape and natural history, she is also exploring the untold story of her family.
Lee's prose is great, confident, and gorgeous. This is a book that discusses the nature of belonging as much as it is anything else; belonging to a culture, to a family, to a physical place, fixed in time and space. As she hikes the Taiwanese mountains, you will find yourself wishing that you were there at her side.
4. The Outrun – Amy Liptrot
At the age of thirty, after a tumultuous decade in London during which she became dependent on alcohol, Amy Liptrot returned home to the Orkney farm where she grew up. Her father is still there, a man whose severe mental health problems helped shape Amy's life on the island, her mother moved away. Amy's journey to recovery starts with this coming home.
The emphasis on nature and the healing power of nature is the entire point of this book, and Liptrot leans hard into that. She works on the farm. She swims in the sea. She watches and tracks the local wildlife. Liptrot's prose is atmospheric and immersive; our place in the natural world is what defines us, and she is determined to find where she belongs once more on the windswept Orkneys.
5. The Unlikely Thru-Hiker: An Appalachian Trail Journey – Derick Lugo
Like Bryson, Lugo's memoir covers his time hiking the Appalachian Trail, the longest hike-only trail in the world. Also like Bryson, Lugo's story is full of wry humour and observations about his fellow hikers. Where they differ, and the thing that makes Lugo the 'unlikely' hiker of the title is that he is a black man in a world of predominantly white hikers. He had also never hiked or camped alone when he started, which was just another thing that seemed to stack the odds against him.
The Unlikely Thru-Hiker is a joyous read, infused with Lugo's passion and determination to make it the full length of the trail, a feat that only around a quarter of hikers achieve. Right at the start, he tells someone that his final destination will be nowhere except the end of the trail in Maine, and you immediately believe in him. He just seems to be that kind of guy.
6. The Wild Remedy: How Nature Mends Us – A Diary – Emma Mitchell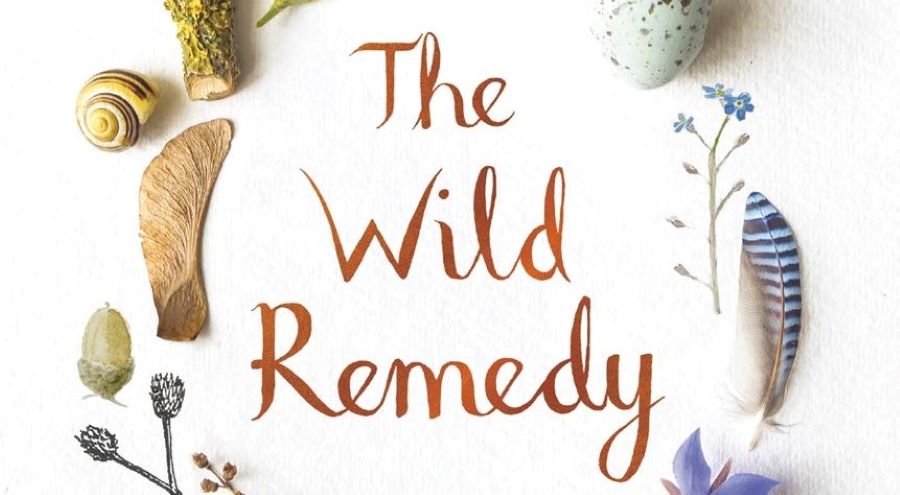 The Wild Remedy is another book that focuses on how nature can be healing to our mental health, this time in a diary format complete with simple yet beautiful illustrations. Author Emma Mitchell is a long-term sufferer of depression, but her walks around the Cambridgeshire countryside have been as healing for her as any type of prescribed help.
This is a book that focuses very heavily on the nature of Cambridgeshire, as Mitchell charts the changing seasons she experiences as she walks with her dog. She is also completely honest about the rhythms of her mental health struggles, and explores the way that we as humans react to nature and just how it is so good for us.
7. Wild: From Lost to Found on the Pacific Crest Trail – Cheryl Strayed
On the opposite coast of the US to the Appalachian Trail is the Pacific Coast Trail, which runs for over 2500 miles from the US-Mexico border all the way up to the US-Canada border. It is this trail that Strayed impulsively began to hike in response to her life falling apart; her mother died, her marriage broke down, and she was on a path to near self-destruction. She didn't know what else to do. So she started to walk.
Strayed was completely unprepared for trail life, a fact that she readily and freely admits. She gets lost and is in near constant pain. It is not easy to read about either of her journeys; the physical one is marred by her pain, and the wrong choices she makes along the way. The mental one, her road to recovery and a little bit of peace, is equally difficult. But if you've ever felt as though you've almost irreparably ruined your own life, then Strayed takes your hand and tells you that there is always a way back.
8. I Belong Here: A Journey Along the Backbone of Britain – Anita Sethi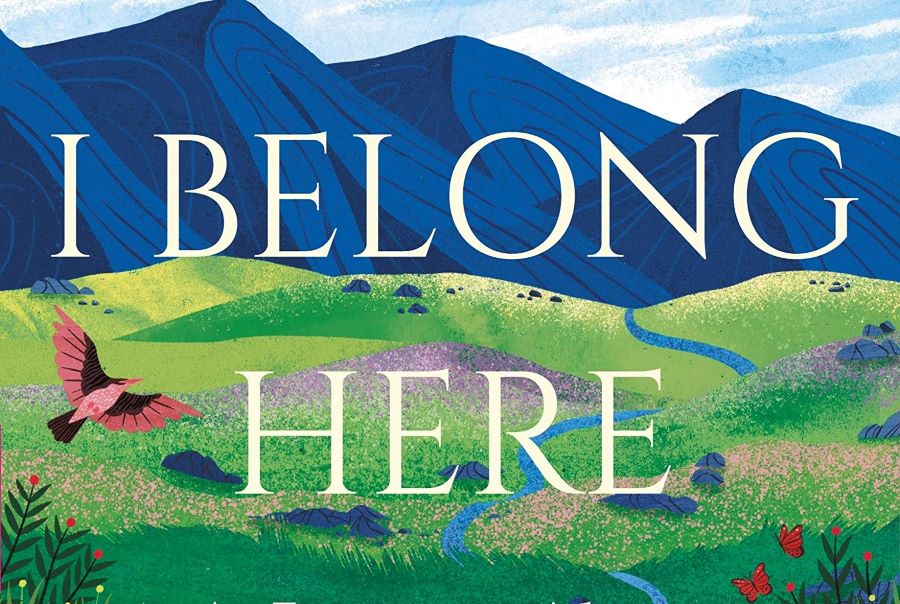 Following a viciously racist attack in the summer of 2019, Anita Sethi was suffering from claustrophobia and panic attacks, so decided to turn to the natural world in an attempt to stop allowing the man who had attacked her keep her in constant fear. The man had told her to leave the country that was in fact her own. She decided to go out and explore it instead, to make the landscape even more a part of her than it already was.
She walks the Pennines, the 'backbone of Britain', and along the way meets all sorts of people out doing their own exploring, their own examination of the nature and landscape that belong to them. Sethi does spend a long time going over the attack that led her to nature, and this is very much a book about race relations as well as about the natural world, but it feels like a vital read.
9. Out Of The Woods – Luke Turner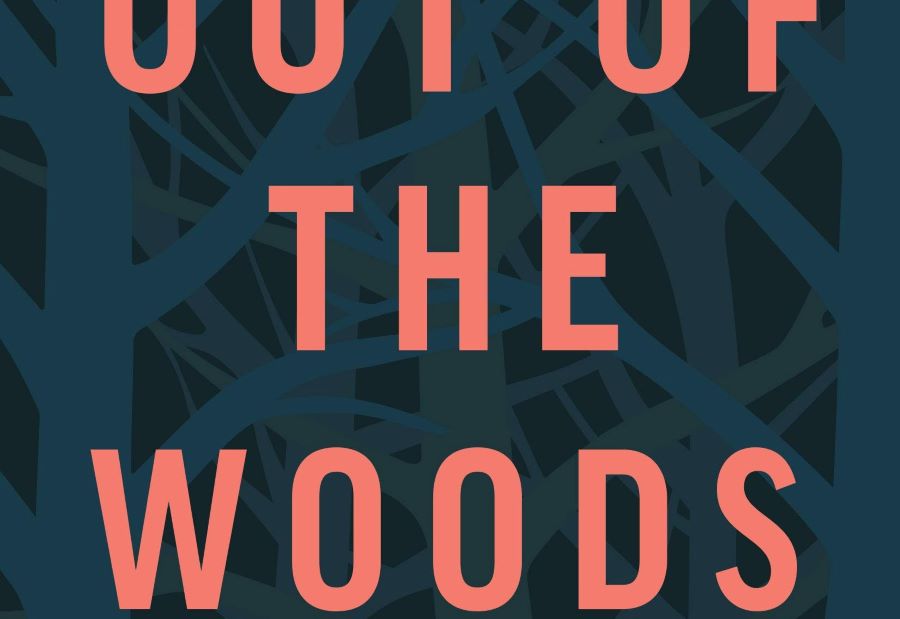 Out Of The Woods is a memoir as much about sexuality and spirituality as it is about the power of nature. After the breakdown of his most long-term relationship, Turner returns to the familiar world of Epping Forest, a place where he always felt comfortable. But the significance of the forest has changed for him, and he begins to examine precisely why that is by visiting the woods again and again.
This is not the easiest read on this list, and I think it is only fair to make that warning. Turner goes to some dark places as he recalls the guilt he felt growing up bisexual in a religious setting, and he is unflinching in sharing details of the encounters that have shaped his life. But for many queer readers in particular, his story will be a familiar one.
10. The Salt Path: A Memoir – Raynor Winn
Just after her husband Moth is diagnosed with a terminal illness, Raynor and her husband lose their home and their livelihood. It is almost beyond belief that such bad luck could beset two people in such a short amount of time, but it did, and Winn needed to find a way to navigate it and the crushing grief that came along with it. She and Moth decided to walk the South West Coast Path, which runs for 630 miles from Somerset to Dorset, around the coasts of Devon and Cornwall.
They had virtually no money and had to make do with what they had as they lived wild, but in doing so, the natural world around them became the home that they had lost. Many books are described as life-affirming, but The Salt Path, and the emphasis on the healing power of nature for Moth in particular, means that this one really is as life-affirming as it claims to be.
READ NEXT: 6 Sensitive YA Books To Check Out For Mental Health Awareness Week
Some of the coverage you find on Cultured Vultures contains affiliate links, which provide us with small commissions based on purchases made from visiting our site. We cover gaming news, movie reviews, wrestling and much more.