Bodies Bodies Bodies, the English language directorial debut from Dutch actor/writer/director Halina Reijn, has cult classic written all over it. The movie follows a group of twenty-somethings and one forty-something who have retreated to a mansion for a "hurricane party," but things are immediately off.
Sophie (Amandla Sternberg), oldest friend of host David (Pete Davidson), wasn't expected to show up, especially not with new girlfriend Bee (Maria Bakalova). Sophie's fresh out of rehab while all of her old friends are still baking edibles, taking shots, and doing lines. David doesn't like Greg (Lee Pace), the older man that Alice (Rachel Sennot) brought to the party as her date. Jordan (Myha'la Herrold) seems to have unresolved feelings for Sophie and warns Bee about her not being who she seems. Meanwhile, Emma (Chase Sui Wonders), David's girlfriend, just wants everyone to like, or maybe love, her.
That powder keg leads to some delightful conversations for the audience. The best among them is between David and Sophie, in which David complains that everyone needs to calm down because Greg isn't actually that hot. And, truth be told, Pete Davidson complaining about Lee Pace stealing the hot guy attention may be one of the finest cinema moments of the year. There are also TikTok dances and congratulations for new podcasts that we don't learn the focus of until later.
There's a joyous, awkward chaos as the party starts and everyone but Sophie starts dowsing themselves in booze, weed, and coke. Reijn creates a frenzy in a dance sequence set to Azealia Banks' '212' (one of many perfectly selected needle drops in the film) that brings to mind the party scenes in Julia Ducounau's Raw.
That chaos turns sinister when the group decides to play a game they've titled "bodies bodies bodies." It's a classic murder in the dark style game with some added twists.
But then David is murdered, like for real. The girls begin to panic and suspect that Greg, who said he was going to bed, may have done it. Or, maybe, it was one of them. Of course to make things worse, the power goes out, no one has service, and there's no internet access.
From here the movie follows straightforward slasher beats, as the group attempts to discover who the killer is while their numbers slowly dwindle. But Reijn's kinetic direction, the unsurprisingly fantastic score from Disasterpiece (best known for his It Follows score), and the writing from "Cat Person" author Kristen Roupenian make the movie anything but standard.
Once the power goes out and the home is lit only by glow stick necklaces and smartphones, the darkness is overwhelming in a way that feels almost as all-encompassing as the dark of the caves in The Descent. Reijn balances the chaos with some painfully extended and deadly silent suspense sequences. The scenes of violence are almost all equally horrific and farcical, because Bodies Bodies Bodies is a comedy as well as a horror movie.
Almost all of that comedy comes from the quintessential terminally-online language the characters use in their attacks on one another and their defenses of themselves. We get commentary on the meaninglessness of "gaslight" after Twitter has driven the word into the ground, comments are made about ableism, the importance of mental health, the politics of guns, and the all important "toxicity."
It's hard to tell whether the fact that Roupenian is a Gen-X/Millennial cusp adult makes her writing of these characters more authentic or not. But the dialogue in Bodies Bodies Bodies feels more human than anything in the many TV series that attempt to mimic or at least appeal to the way Gen-Z speaks.
The film's major flaw is that it goes on too long. Its tension dissipates and the mystery of who the killer is switches from "oh my god who the hell is it?" to "can we just know already?" in the film's final moments. This doesn't at all invalidate the highs that came before, but it leaves the movie feeling a bit disappointing.
Despite some issues, Bodies Bodies Bodies is equally hilarious and frightening in a way that the most recent Scream failed to be and (speaking as someone who is nearly 30) may well become this generation's Scream (1996). If A24 continues to support slashers like this and X, we may well be in for an original slasher film renaissance.
READ NEXT: Ranking the Evil Dead Movies From Worst To Best
Some of the coverage you find on Cultured Vultures contains affiliate links, which provide us with small commissions based on purchases made from visiting our site. We cover gaming news, movie reviews, wrestling and much more.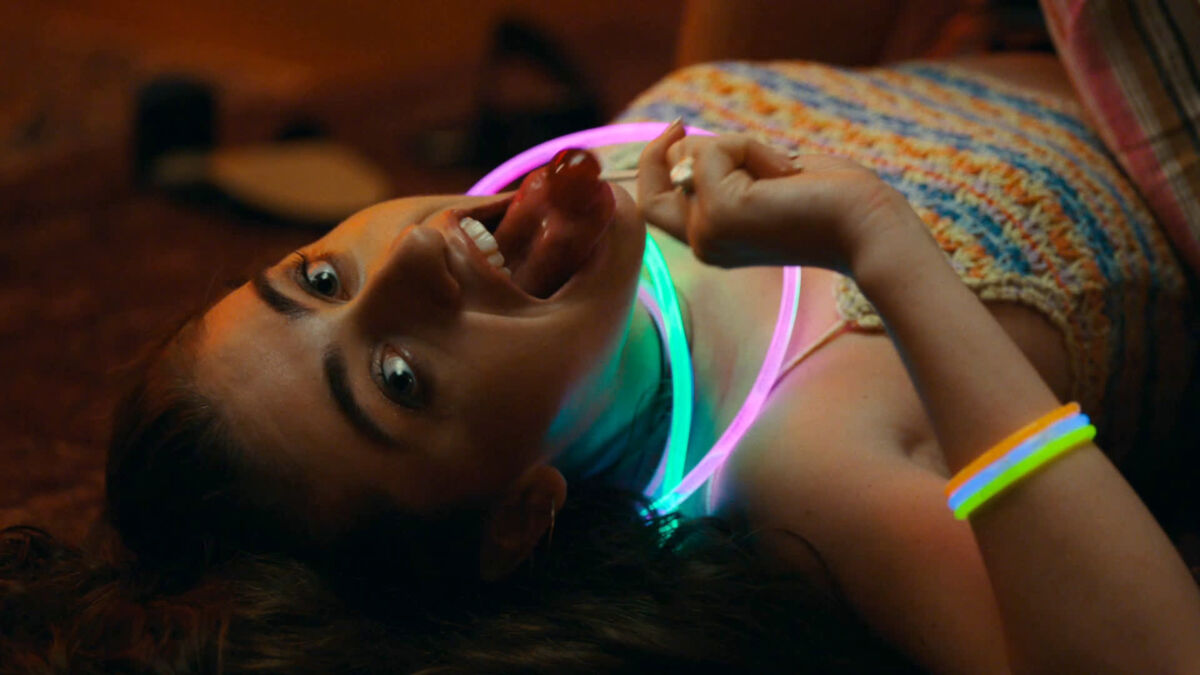 Verdict
Bodies Bodies Bodies should become a cult classic for its fantastic ensemble, hilarious but human send-up of Gen-Z, and delivering suspenseful and brutal horror scenes.