If you've got kids, it doesn't matter if you've bought a new console for yourself to play. Those little ones are going to end up with the controllers in their hand one way or another, so you may as well lean into it and find out what the best Xbox Series X | S games for kids are, right?
While there's plenty of games available on the Xbox Series X | S that aren't for the children, unlike Wu-Tang Clan, there's a vast array of games available that are not only suitable for the young ones in the family, but have also been optimised for the Xbox Series X | S. Stick these games on, keep them entertained for a while and then when they've gone to bed, put Mortal Kombat 11: Ultimate on and punch someone's head off.
BEST XBOX SERIES X | S KIDS GAMES: Rocket League | Fortnite | Tetris Effect: Connected | Planet Coaster: Console Edition | Forza Horizon 4 | Overcooked: All You Can Eat | Sea of Thieves | No Man's Sky | Immortals Fenyx Rising | Override 2: Super Mech League
1. Rocket League | Ages: 3+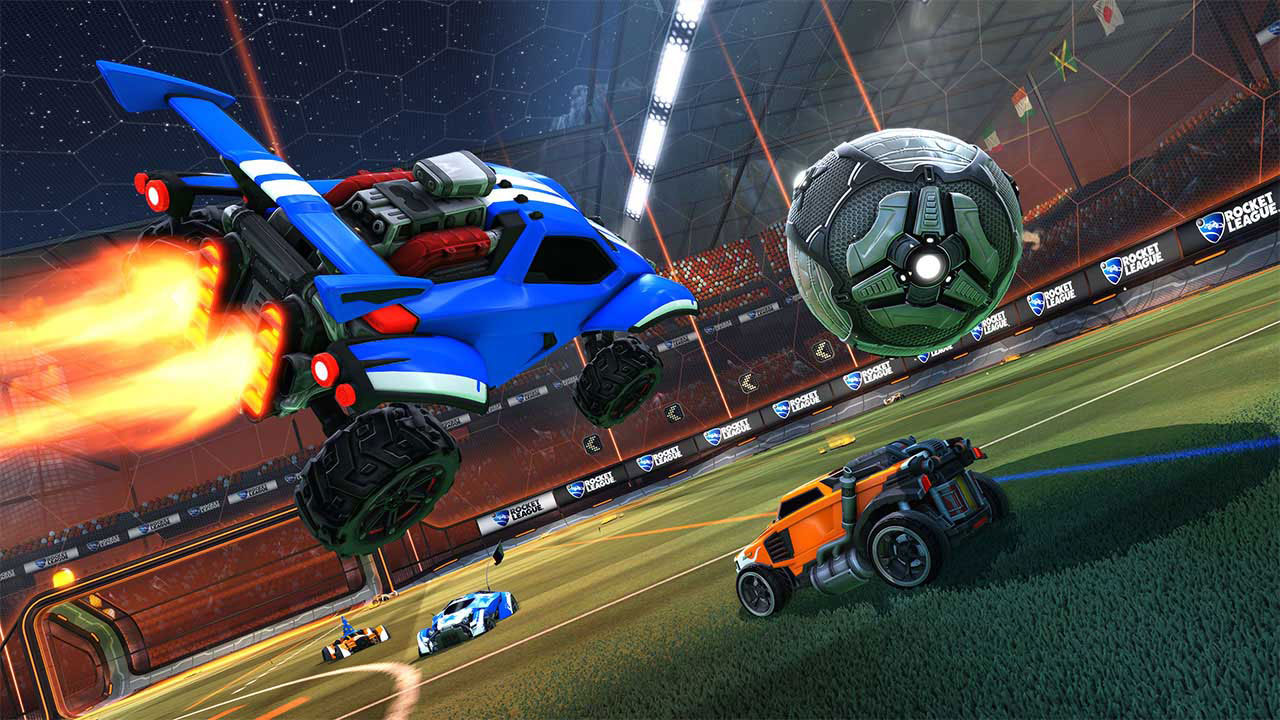 Developer: Psyonix, Panic Button Games
Publisher: Psyonix
The first of two games on this list that might require you to tinker with your parental settings first, just because people can be saltier than the fries at McDonalds, Rocket League is an incredibly complex and successful game when you consider the base formula is just football with cars. Rocket-powered cars that can do sick flips and aerial tricks, sure, but cars nonetheless.
Rocket League has been a huge success ever since it made its debut back in 2015, and updates like cross-play ensure that there's always people to play with no matter your rank or time of day. Now that the game has also gone free-to-play, there's even more players to play with. Just make sure you implement those parental controls on the in-game chats first. The things that are written in a Rocket League text chat would make a sailor blush.
2. Fortnite | Ages: 12+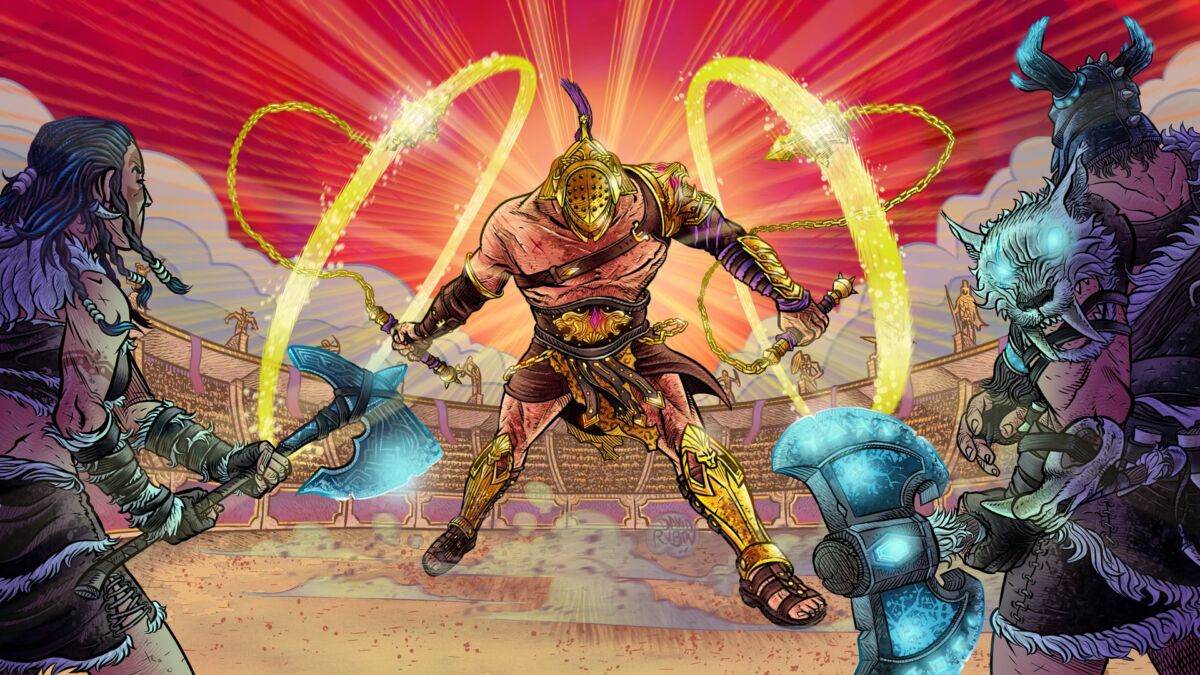 Developer: Epic Games
Publisher: Epic Games
Alright, do we even need to include this entry? Given the incredible success and pop culture exposure that Fortnite has gained over the past few years, the odds are pretty likely that your kids have played the game at least once in their lifetime already. If it's good enough for Korg in Avengers: Endgame, it's good enough for your tykes I guess.
While Fortnite wasn't the first game in the battle royale genre, it was the first to bring it to the masses, with 100 players dropping into a diverse map that's regularly updated with fresh content and areas to explore. The Chapter 2 update introduced a new map entirely, along with more progression systems and reasons to keep playing. So long as you're careful to not let your kids get hold of your payment information so they can buy V-Bucks, you're golden.
3. Tetris Effect: Connected | Ages: 3+
Developer: Monstars Inc., Resonair, Stage Games
Publisher: Enhance
When it comes to games, Tetris is about as inoffensive as it gets, unless you happen to be playing some weird flash game version that changes the shapes into [insert your own worst case scenario here]. That's pretty offensive, but fortunately Tetris Effect: Connected is from the former category. Not only that, it's one of the best Tetris experiences on the market, and well worth checking out.
The gameplay remains the same as it always did, meaning you get to show your children what games were like back in the day, but it's the presentation that truly sets Tetris Effect: Connected apart. The whole game is a synesthesia experience, with the soundtrack and animation being tied to the gameplay. It's a truly absorbing experience, but if nothing else, the kids should like the pretty colours.
4. Planet Coaster: Console Edition | Ages: 3+
Developer: Frontier
Publisher: Frontier
Ask a kid where they like to go in the world, and the odds are they'll mention some kind of theme park, likely one rhyming with "This Knee Hurled", but not everyone can afford a family trip to huge resorts like that. The solution? Get your kids to build their own park in Planet Coaster: Console Edition, which I'm sure is just as satisfying as it sounds.
While that last sentence might be a bit sarcastic, there's a genuine recommendation for Planet Coaster here, as it allows two different styles of play that can be equally beneficial. They can either play through the campaign, learning how to manage a theme park with expectations, budgeting and more, or you can throw them in the creative mode and allow them to truly express themselves. Both options work.
5. Forza Horizon 4 | Ages: 3+
Developer: Playground Games
Publisher: Xbox Game Studios
If you're struggling to find games that kids can play, a safe bet is typically driving games. Unless the game in question is Carmageddon, they're usually quite child-friendly, and Forza Horizon 4 is about as accessible as they come. While there's other racing games available to you on the Xbox Series X | S, Forza Horizon 4 laps all the other competitors and has been sitting on the podium for an hour waiting for everyone else to catch up.
Set in the sunny old United Kingdom, Forza Horizon 4's main gimmick is that the seasons change each week, offering new challenges and driving conditions as you play. With plenty of racing disciplines, collectibles to find and stunt content to enjoy, with plenty more added post-launch, this should keep the kids occupied for a long time. There's even a LEGO DLC, which should be a pretty big indicator as to how child-friendly Forza Horizon 4 is.
6. Overcooked: All You Can Eat | Ages: 3+
Developer: Ghost Town Games, Team17
Publisher: Team17
One of the joys of getting your children into games is playing games with them, and there are a lot of couch co-op games out there that are friendly and welcoming to children, allowing you to enjoy them together as a family. There's no greater example of this than Overcooked: All You Can Eat edition, but be warned: messing up one of the levels might create a weird atmosphere at the family dinner.
Up to four players work together in kitchens that would never pass a health and safety inspection, preparing meals on request using a few key ingredients. Naturally, players have to work together, coordinating their efforts effectively to match the needs of the ever-hungry customers. With content from both games including, the All You Can Eat edition of Overcooked is the definitive experience.
7. Sea of Thieves | Ages: 12+
Developer: Rare
Publisher: Xbox Game Studios
Online co-op games are a great way for children to learn how to effectively play well together with others, whether they're friends or strangers (ideally in a controlled environment, obviously). We've spoken about Overcooked already, but there's also Sea of Thieves, which sees players set sail on the high seas as a band of pirates looking for their latest plunder.
As a pirate, you'll be given quests to travel around the world, finding treasure and gold along the way. You'll also find pirate skeletons and other nasties out there, which will require teamwork to defeat. Considering the PvP elements that are present in the game when exploring, you children may also learn that life isn't always fair and that people can be quite bothersome.
8. No Man's Sky | Ages: 7+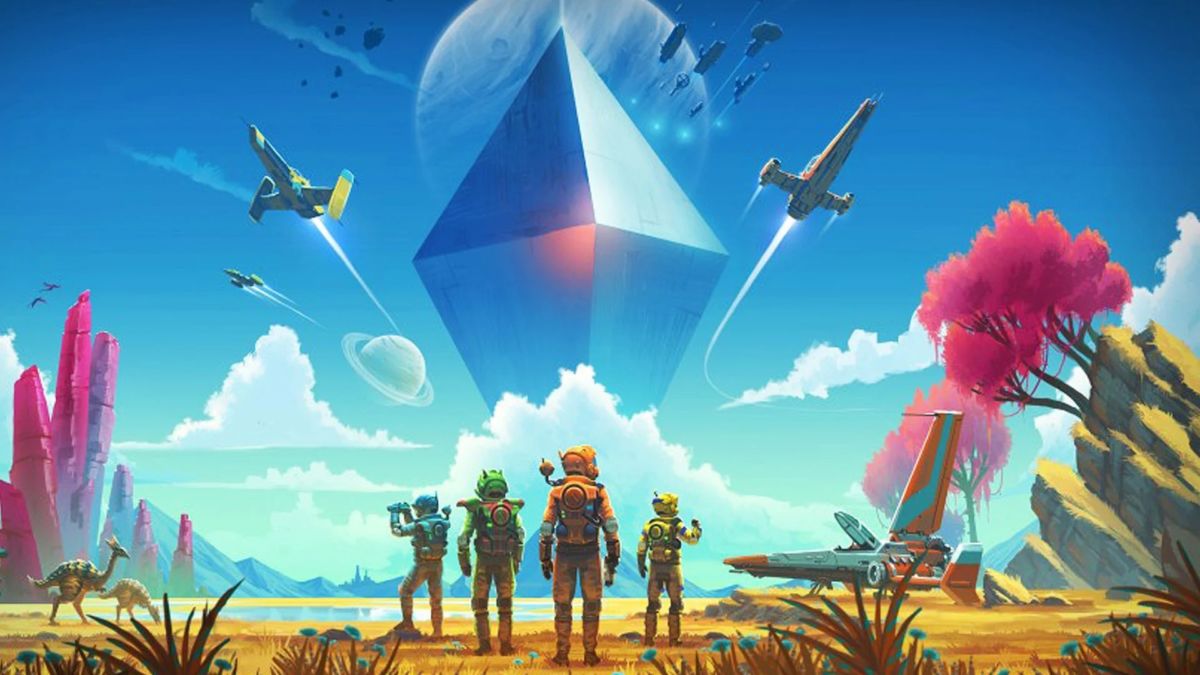 Developer: Hello Games
Publisher: Hello Games
If you're looking to give your child the gift of exploration, there's no greater frontier to explore than space itself, and No Man's Sky is the perfect embodiment of that. Granted, it wasn't perfect back when it launched, but if you only own an Xbox, you wouldn't have known that anyway. No Man's Sky was ported over to the big green brand with a bunch of post-launch updates pre-packaged, so as far as you're concerned, it was always fine.
Players take control of a new would-be space explorer who must gather together materials to create their own spaceship and take their place among the stars. Once you're finally a space-faring jetsetter, you'll be able to explore space stations filled with other players, take on missions and see the sights that the galaxy has to offer. It's not just the world at your fingertips, it's a whole universe.
9. Immortals Fenyx Rising | Ages: 12+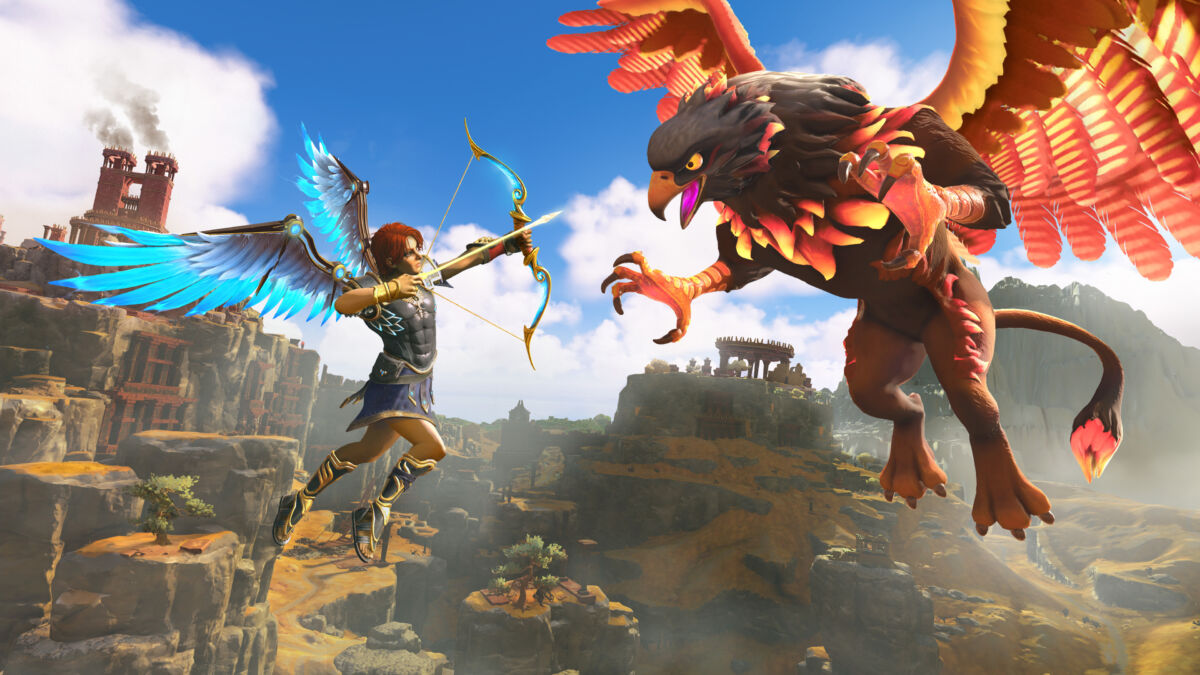 Developer: Ubisoft
Publisher: Ubisoft
No matter how old your child is, one part of their curriculum will likely be learning about Ancient Greece, particularly regarding the mythology surrounding it. Hell, even if it isn't part of their curriculum, it's still cool to learn about, and perhaps one of the best ways for a kid to learn about that culture is by playing Immortals Fenyx Rising. I mean, Hades isn't on the Xbox at this time of writing, and if this was a PlayStation list, God of War wouldn't exactly be the best recommendation for your kid.
You play as the titular Fenyx, who finds themself washed up on the Golden Isle where humanity has been turned to stone. The evil Typhon has been freed, the gods deposed and your job is to undo the damage done by Typhon's rampage. As far as gameplay goes, Fenyx Rising plays out similar to Nintendo's Breath of the Wild, so expect plenty of exploration and puzzle solving on top of combat. This should keep your kids occupied for a good few hours, though don't be shocked if you end up playing it yourself after they've gone to bed.
10. Override 2: Super Mech League | Ages: 7+
Developer: Modus Studios Brazil
Publisher: Modus Games
If you've got a couple of kids, it's likely that they enjoy the spectacle of giant, city-sized robots punching the heck out of each other. Override 2: Super Mech League takes the spectacle of those kinds of Kaiju media and condenses it into a fun and exciting fighting/party game that caters to up to four players. If you have a family dispute, you can try and settle it in the Mech League rather than over the dinner table.
Override 2 features a large roster of 20 robots, each with their own individual moves and personality, meaning everyone is sure to find their favourites. With a wide range of potential modes on top of the standard "be the last one standing", you'll likely be returning to Override 2 for a while, even if so you can unlock all the cosmetic items for your robot.
READ NEXT: 10 Best Xbox Series X | S Co-Op Games
Some of the coverage you find on Cultured Vultures contains affiliate links, which provide us with small commissions based on purchases made from visiting our site. We cover gaming news, movie reviews, wrestling and much more.