2021 has been a year of bouncing back, not just in the wrestling industry but across all genres of entertainment. For the most part, pro wrestling has managed to re-generate the same buzz that it had prior to the effects of the pandemic, with All Elite Wrestling leading the charge towards a reinvigorated industry thanks to some major returns and some top-quality performances. Meanwhile, WWE have been able to mould new stars into main event attractions throughout the year, creating a fresh, new scene for long-time fans to enjoy, with the occasional blockbuster match to reclaim some of their lost support.
There have been a handful of standout performers across the entire industry, with certain wrestlers stepping up to the plate in a big way, sprinting with the balls they're given and making a name for themselves. Others have returned to former glories, reminding wrestling fans why they were once considered some of the biggest attractions in all of pro wrestling.
What a time it is to be a wrestling fan here in 2021. Let's run down the 10 best wrestlers of the year from across WWE, AEW and NJPW, celebrating their work and efforts during a time of great uncertainty.
Honourary Mentions
'Hangman' Adam Page: Fall 2021 is officially 'Cowboy Shit' season.
Eddie Kingston: Expect mad things from this King in 2022.
Zack Sabre Jr: Suzuki-Gun's star of this year's G1 Climax.
Darby Allin: When is this man getting an AEW Championship match?
Big E: Proud of you, E!
10. Bobby Lashley
Before the latter stages of 2020, Bobby Lashley was rarely considered worthy of being in the upper echelon of WWE's main roster. His meagre run in the mid 2000s, followed up by his equally flat run in Impact Wrestling and Bellator didn't leave much for an exciting return to mainstream wrestling in 2018. Despite being given significant wins over the likes of Roman Reigns and Finn Balor, Lashley never really hit the big time like everyone backstage expected him to.
Fast forward to 2021 and the year of 'The All Mighty', a time where Bobby Lashley has been performing at his peak. Since aligning with MVP and forming the popular Hurt Business stable, Lashley has been widely considered one of RAW's best assets, capturing both the United States and WWE Championship within the span of 6 months. Lashley's championship matches against Drew McIntyre and Big E have been his best work to date, warranting him the opening match of WrestleMania this year, the first to take place in front of a returning live audience.
Bobby Lashley has been a solid, dependable heel throughout 2021, great for live crowds and online critics to be invested in. Now that Lashley's time as WWE Champion is very much over for now, let's hope this isn't the last we see of him and the rest of the Hurt Business crew in the main event scene. 2021 was a great year for 'The All Mighty', giving him a well-earned spot on our list.
9. Christian Cage
I've spoken previously about how 2021 should be synonymous with the comeback of 'Captain Charisma', as Christian has jumpstarted the final chapters of his in-ring career in a huge way.
Since returning from a forced retirement in January to participate in the 2021 Men's Royal Rumble match, following in the footsteps of his former partner Edge from the previous year, Christian went on to become one of the most talked about wrestlers of the time. Christian's contractual status with WWE was somewhat hazy, with some presuming that he'd be aligning with Edge to have one last run in the tag team division, or to bring his veteran-ship to NXT in the midst of a crisis period. How wrong we all were.
Christian would sign with All Elite Wrestling, returning as a full-time competitor and lighting the singles division on fire. His matches with the likes of Frankie Kazarian, Adam Cole and Kenny Omega have been some of the most precious hidden gems of the year, holding up to the rest of the talented roster despite his many years away from the squared circle. Christian headlined not only the biggest AEW event of the year, but also Impact Wrestling's annual Bound for Glory show, making him the first and only man to appear in a main event match for all three major companies.
Christian is leaving 2021 without a title around his waist (at time of writing), which is a shame considering the fantastic comeback run he's had this year. I personally think that 'Captain Charisma' could have held onto the Impact World Championship a little longer than he did, but the 'passing of the torch' to Josh Alexander was a huge nod towards the future of the promotion. Christian came in with a mantra to 'Out Work Everyone', and that's precisely what he did this year.
8. Bryan Danielson
Another wrestler to have appeared in both WWE and AEW this year, 'The American Dragon' Bryan Danielson has absolutely killed it in 2021. With most news reports suggesting that Bryan was in the process of winding down his full time career in WWE at the start of the year, things soon took a turn after competing in the main event of WrestleMania, and then stealing the show in a Universal title match against Roman Reigns on a pivotal episode of SmackDown Live. Fans weren't done with seeing Bryan Danielson do what he does best, and neither were AEW.
With many lucrative offers being thrown at Danielson by WWE, Bryan gambled on himself and joined the ranks of All Elite Wrestling, immediately sending shockwaves through the industry and setting up a mega dream match with Kenny Omega. His debut match against 'The Cleaner' will widely be considered one of 2021's best singles matches, and rightly so. Danielson then deliveedr two incredible matches against Minoru Suzuki and Nick Jackson in the following weeks, proving that he's still worthy of the title of being one of the best to lace up a pair of boots.
Danielson just can't have a bad match, and if 2021 is anything to go by, 'The American Dragon' is set to take over wrestling once more in the coming year.
7. Will Ospreay
Despite personal controversies and an untimely injury, Will Ospreay remains one of the best wrestlers in the world today and a surefire entry onto the list of best wrestlers of 2021. Kicking off the year with a blockbuster Tokyo Dome singles match with former Chaos ally, Kazuchika Okada, Ospreay was lined up to be the next big thing in New Japan Pro Wrestling.
Being given his own stable to command under the name of United Empire, Ospreay made a charge for the main event scene, competing against major stars such as Shingo Takagi, Zack Sabre Jr and the then-IWGP World Champion, Kota Ibushi. Ospreay stunned the world by defeating 'The Golden Star', becoming the first-ever Brit to hold the IWGP World title in Japan. It was a huge nod to how far 'The Aerial Assassin' has come and the faith NJPW have in him as a major star.
Ospreay would unfortunately have to vacate the title over the summer due to a neck injury which only kept him out of action for a few short months. Will would then return to the ring in the UK to defend his British Heavyweight Championship in Revolution Pro Wrestling, putting together exceptional performances with Ricky Knight Jr. and Michael Oku. Wherever you find Ospreay, a 5* quality match isn't usually far behind.
Here's hoping that the leader of the Empire will return to form as part of the NJPW main event scene in 2022, which, if 2021 is anything to go by, shouldn't be too hard of a task for him.
6. Bianca Belair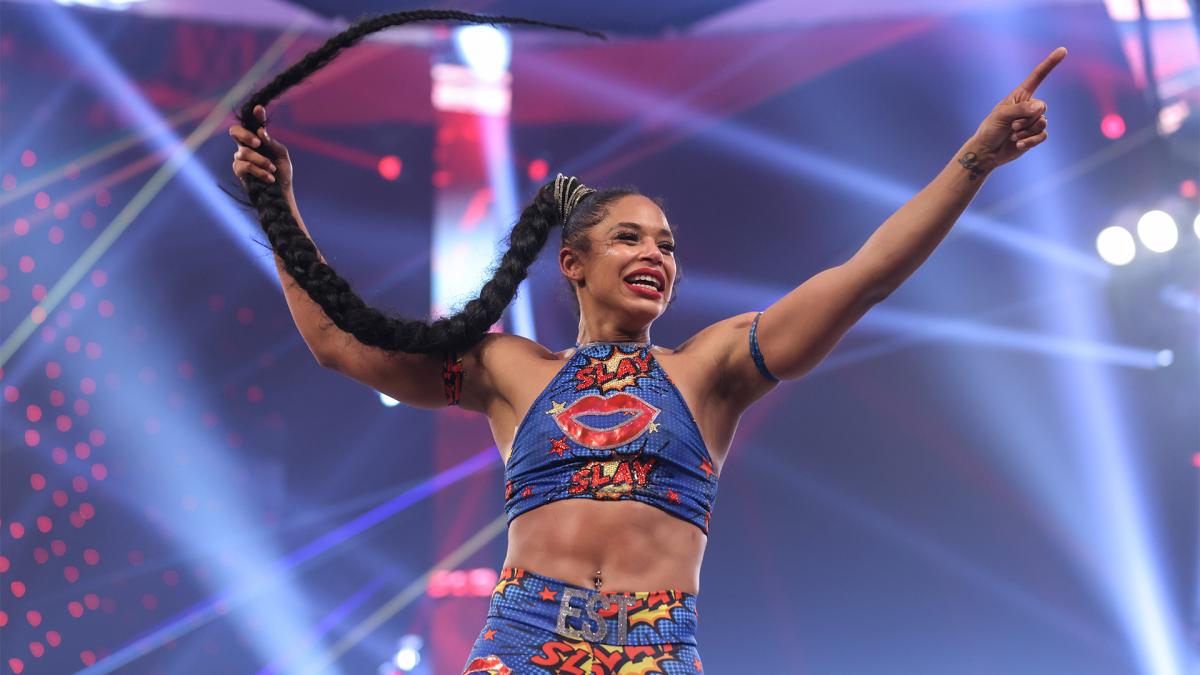 There's no understating how massive Bianca Belair has become in 2021. To be one of the first two black women to headline a WrestleMania card, as well as to capture her first WWE Women's Championship in the same match is no simple feat, 'The EST' has well and truly surpassed all expectations in such a short space of time.
Kicking off 2021 with an emotional victory in the Women's Royal Rumble, Belair went on to forge one of the best initial main roster runs in recent history. With most fans expecting the NXT call-up to falter at the first hurdle, Belair proved that she was everything she said she was and more by winning over the casual audience and becoming one of the most popular stars on the roster, regardless of gender.
Belair might have been done dirty at this year's SummerSlam by a returning Becky Lynch, but there's no stopping the momentum she's generated in 2021. Bianca will continue to be a major attraction in WWE and undoubtedly have an equally successful year in 2022. Remember this year for the one time that an NXT call-up has lived up to the hype and delivered on a fresh, young star.
5. Shingo Takagi
Most wrestling fans are aware of how great Japanese talent can be, but I'm not sure anyone is truly in the know on the potential that lies within the body of 'The Dragon'. Shingo Takagi has rounded out 2021 as the IWGP World Heavyweight Champion, a title that he has well and truly earned over the course of the past few years. A standout of the LIJ faction, Shingo undoubtedly has a huge future ahead of him even after his first big championship win.
'The Dragon' will kick off the New Year defending his title against G1 Climax winner Kazuchika Okada, the winner of that match will then go on to defend against former IWGP champ, Will Ospreay. An argument could be made for either Okada or Takagi to be champion heading into the match against the 'Aerial Assassin', however it's more likely that NJPW will put the title back on 'The Rainmaker' to capitalise on his global appeal.
That doesn't take away a single iota of what's made Shingo Takagi one of the best wrestlers of 2021. His matches with the likes of Ibushi, Okada and Ospreay have been second to none and a treat for any fans that have grown tired of the western style of pro wrestling. Mark my words: this time next year, Shingo will have an even higher place on this list.
4. CM Punk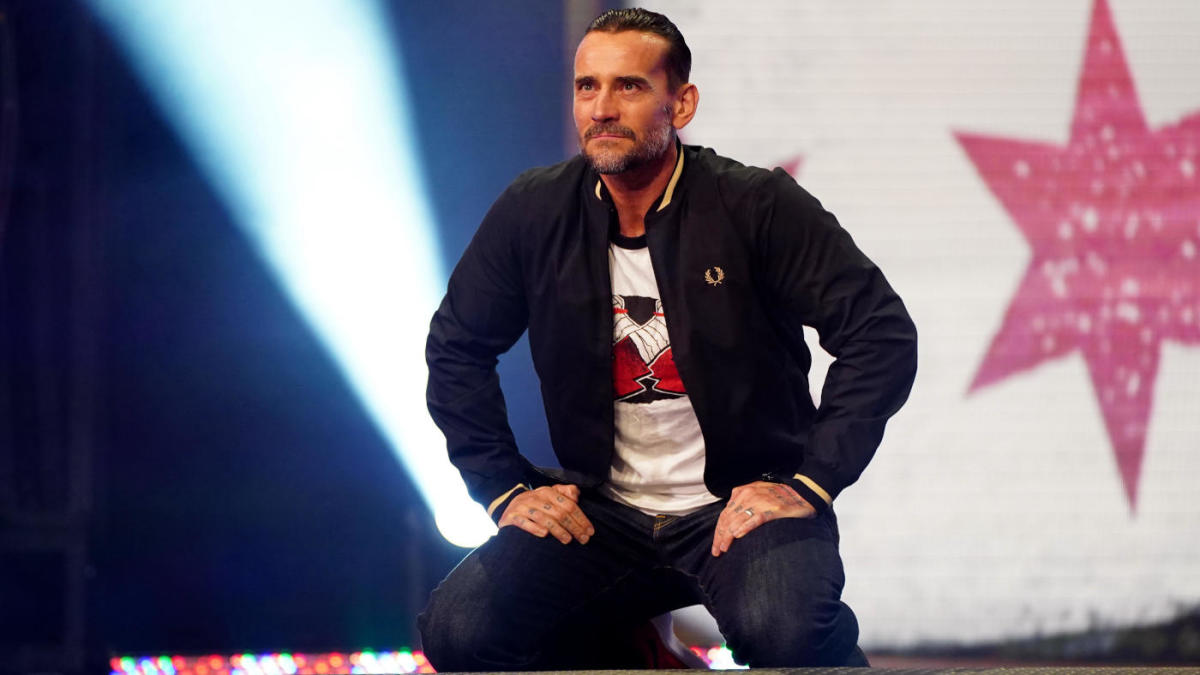 Even though this man hasn't blown away audiences with a 5* mat classic in 2021, CM Punk will go down in history as one of the biggest things to happen in wrestling in 2021. CM Punk's monumental return to the squared circle as part of AEW's First Dance special still brings tears to my eyes. Watching a man that has been so jaded by previous experiences return with renewed passion and vigour only goes to show how great All Elite Wrestling has been for the industry and those that work within it.
CM Punk is the hero that AEW needed to help push them to the next level, as fans were overjoyed to see Punk announce that he'd be returning on a full-time basis and have their high expectations met by a veteran that definitely still has it. CM Punk will conclude 2021 with a hotly anticipated feud with MJF, a meeting that fans and wrestlers alike have been very excited to see go down in AEW.
For many, CM Punk helped rejuvenate their love for professional wrestling, no-one will ever take away the impact he had on AEW and the entire landscape of professional wrestling in 2021.
Punk for AEW Champion in 2022?
3. WALTER
Undoubtedly one of the hottest wrestlers in WWE today, 'The Ring General' has well and truly taken over NXT and beyond with his stellar in-ring work throughout 2021. The longest-reigning NXT UK Champion made history in 2021 by overtaking Pete Dunne's equally legendary reign, putting in some incredible work in the squared circle against the likes of Rampage Brown, Tommaso Ciampa and Ilja Dragunov, a man that will go down as one of WALTER's greatest rivals.
Wrestling fans are eagerly anticipating WALTER's arrival in the States, despite the many years of the big Austrian claiming that he'd rather not deal with the hassle of international travel. With his Imperium stablemates already making a name for themselves as part of the NXT Tag division, it's likely that he'll be bumped straight into the NXT Championship picture. After his impressive tenure as NXT UK Champion, his name holds enough weight to it that he could easily be a convincing name to dethrone Ciampa, or whoever happens to be sitting atop the NXT 2.0 throne in 2022.
There is talk of WALTER even skipping the stepping stone of NXT and heading straight to the main roster, joining the likes of Omos in the efforts to create a more legitimate, 'giant tough guy' roster, as per Vince's orders. WALTER might soon fall into the generic foreign monster category, but if his matches are anything like the 5* quality bouts we've seen this year, then I have no worries for his future.
2. Kenny Omega
It was a tough call between 'The Cleaner' and the man that tops our 2021 list, especially when you consider the sheer amount of impeccable wrestling matches we've seen from Omega as AEW Champion in 2021. Regardless of whether you enjoyed Omega's heel run this year, you can't deny the fact that Kenny is undisputedly one of the greatest wrestlers of our time, churning out great match after great match against AEW's best and brightest.
The culmination of the Kenny Omega/Hangman Page feud should go down as one of 2021's greatest success stories, giving fans the ultimate pay-off in the form of a big fight feel main event contest at Full Gear, which of course led to the crowning of a new champion to see out the end of the year. Omega served his purpose to perfection, despite being injured throughout the match.
On top of that, Omega has handled the role of being AEW's top guy in a way that I don't think anybody truly expected. Yes, Omega was a huge star prior to AEW, but after the rough start to his singles career in 2018/2019, fans struggled to believe that Kenny could turn it around and truly return to glory as 'The Cleaner'. Boy, were we wrong!
Omega feels like a big time superstar, he handles himself like a modern day wrestling megastar, similar to the likes of Ric Flair, Randy Savage and Dusty Rhodes during the peak of the territories. I hope that we get to see Omega return to health and to the ring in 2022, hopefully to pick up this developing storyline between he, Adam Cole and the rest of the Elite, but for now let's all enjoy the incredible year of wrestling we had thanks to Kenny Omega.
1. Roman Reigns
And then there's this guy, the guy in pro wrestling.
Roman Reigns' momentum following his shocking heel turn in 2020 carried over into 2021, giving him the opportunity to come into his own as 'The Tribal Chief' and truly evolve into the character that will hopefully go on to define him in his absolute prime. Even though the aforementioned Kenny Omega topped the PWI Top 500 list in 2021, it's hard to argue the impact that Roman Reigns has had on the industry throughout 2021. WWE have had a hard time of clawing back their fanbase following the slew of releases and the tidal wave of support that left them for AEW, but if there's one thing they've nailed, it's their Universal Champion.
Roman Reigns and The Bloodline have been a consistent highlight on SmackDown Live, with Reigns exceeding expectations in matches against John Cena, Daniel Bryan, Edge and Kevin Owens. Having broken the 365 day mark as champion and quickly approaching another milestone in the form of CM Punk's legendary reign, Reigns is wrestling at the top of his game, performing in a way that no other heel has been able to in the past.
His matches are genuinely entertaining to watch, with a unique, cinematic feel to them as he carefully dismantles and belittles his opponents. His most recent main event contest against WWE Champion Big E was a masterclass in character work and technical prowess. Reigns cannot be denied, he is the ultimate bad guy in today's wrestling industry and will continue to rule as the 'Head of the Table' throughout 2022.
Here's hoping we get to see some blockbuster matches featuring Reigns as we inch towards WrestleMania season, with a potential rematch against Brock Lesnar and Drew McIntyre on the cards, as well as the looming concept of a cousin vs. cousin clash with Dwayne 'The Rock' Johnson. There's still plenty left for 'The Tribal Chief' to accomplish as he enjoys the best chapter of his wrestling career.
READ NEXT: 5 'Forbidden Door' Matches That Still Need To Happen
Some of the coverage you find on Cultured Vultures contains affiliate links, which provide us with small commissions based on purchases made from visiting our site. We cover gaming news, movie reviews, wrestling and much more.