With the buzz of CM Punk's return now starting to simmer, the wrestling world turns to AEW's next big debutant and the potential arrival of Bryan Danielson. Rumours currently point towards Danielson making his first AEW appearance at All Out, which is already shaping up to be an absolute belter of a pay-per-view, the former WWE World Heavyweight Champion's All Elite emergence would only add to the show's legendary line-up.
Bryan Danielson's legacy speaks for itself, and there's no doubt that his arrival would add just another layer of excitement to the hottest wrestling product in the world today. There are so many dream matches just waiting to go down on AEW soil, so we're running down 5 of the top dream matches for Bryan Danielson upon his debut in AEW.
1. CM Punk
Let's get this one out of the way early.
Putting CM Punk and Bryan Danielson in the ring together after almost a decade of waiting would be nothing but big money for AEW. The two former WWE stars have had a long history that goes all the way back to ROH and the indies, so it seems almost poetic for them to write the next chapter of their respective careers in a blockbuster rivalry as part of WWE's chief competitor.
Both wrestlers have a tonne to prove, not only to themselves but also to the rest of the AEW roster. They are undoubtedly two of the very best in the world today, even if Punk has been out of the ring for as many years as he has, it's time for them to showcase everything they can bring to AEW in a technical masterclass that could go down as an instant classic.
What a great way this would be for both megastars to kickstart their journey in AEW, plus it ticks off the mandatory former best-friends-turned-enemies storyline right off the bat.
2. Lance Archer
One thing that's sorely lacking from AEW programming is a big man/cruiserweight feud. We were treated to a fun mismatch affair between Darby Allin and Brian Cage, but the two never really made it to a big-time singles match to really give us a dramatic underdog vs. hoss fight.
When looking back on the history of Bryan Danielson, one of his specialities was performing in these sort of matches. Just take a look back on his iconic ROH saga against Takeshi Morishima if you need an example, or his series with Big Show in WWE. On paper, these matches might not seem like a massive draw, but put Danielson in there and he'll work his magic.
Thinking of big men in AEW, Lance Archer is in dire need of a match and a feud such as this. Fans have been itching to see 'The Murderhawk Monster' have a standout performance after many defeats at the hands of Miro, Jon Moxley and Eddie Kingston. Putting the big Texan in a violent fight with Bryan Danielson could be a great way to get both men super over.
3. Christian Cage
After facing Edge in his final WWE performance, Bryan Danielson could set his sights on the now Impact World Champion, Christian Cage. Depending on the result at All Out, we could be looking at a future feud for the AEW Championship, with Danielson challenging a man that many consider to be an equal in Bryan's mastery of in-ring psychology.
This has the potential to be an absolute show-stealer, with Danielson in the rare position of being the younger wrestler of the two. It's been a match talked about for many years prior to either man signing an AEW contract, and with Christian hitting his stride for the first time in over a decade, there's no excuse for this dream match to not come together in the coming months.
4. Malakai Black
One feud that never materialised under the WWE banner was between 'The Yes Man' and Aleister Black. For many, this was a huge dream match, seeing two guys versed in the hybrid MMA style kicking the tar out of one another for 20 minutes straight. It was also a match highly requested by the wrestlers themselves, so now that Danielson is likely sharing a brand with the now Malakai Black once again, why not finally make this happen?
It'd feel like a match ripped straight out of a PROGRESS/PWG show when these two hard-hitters lock horns. With Black seemingly targeting former WWE stars and those that tend to soak in the adulation of the audience, Bryan Danielson would be a natural pick to receive a swift Black Mass upon his arrival.
Expect a brutal grap-fest and lots of eyes on the product when this finally comes together on AEW soil.
5. Kenny Omega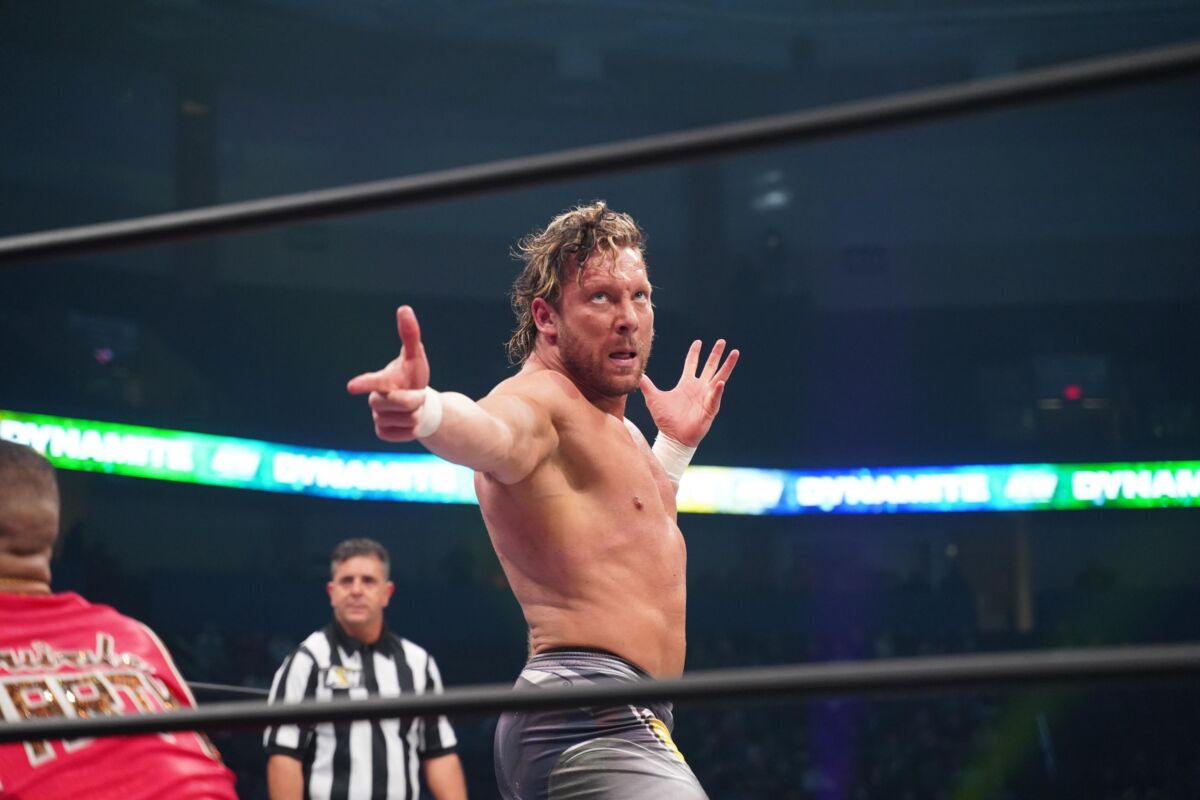 'The American Dragon' vs. 'The Cleaner'. Need I say more?
To my knowledge, this match has never taken place on the independent circuit. Kenny Omega burst out onto the wrestling scene shortly after Danielson made his exit for greener pastures and future multi-million dollar contracts, in a way, Omega picked up the pieces, took them to Japan, and ran with them. Omega has since become the most talked about wrestler outside of WWE, making him the ideal opponent for Danielson to set his sights on sometime during his AEW career.
Bryan Danielson vs. Kenny Omega could easily sell out any arena, with many fans hyped up on the idea of these two titans of pro wrestling finally meeting in a squared circle to put together one of the greatest wrestling bouts of all time. Whether this is for the AEW Championship or not, this could very well become the defining match of this era.
READ NEXT: 10 AEW Dream Matches For CM Punk
Some of the coverage you find on Cultured Vultures contains affiliate links, which provide us with small commissions based on purchases made from visiting our site. We cover gaming news, movie reviews, wrestling and much more.