Not every shooter has to be an in-your-face first-person experience, where explosions fill the screen and you're immersed as part of the action. The twin-stick shooter has proven to be a formidable genre, swapping out vertical aiming with horizontal-only, top-down or isometric playing fields. Developers of these ten best twin-stick shooters were able to fit a ton of action on the screen, providing players with the same nonstop thrills of a first and third-person shooter, just typically with slightly less complex gameplay.
Stretch those thumbs out and get ready to unleash a barrage of firepower in the best twin-stick shooters you can get your hands (and thumbs) on.
The Best Twin-Stick Shooters
10. Alien Swarm: Reactive Drop
Developer: Reactive Drop Team
Publisher: Reactive Drop Team
This overlooked classic earned its space on the list of best twin-stick shooters for several reasons. It's hard to overlook that it's a content-rich free game that offers co-op top-down action for up to eight players. With Workshop support, the community can step in with unique maps and challenges, meaning the game will always be changing so long as the players are invested. Each map, developer or community-made, is designed for alien-killing action, and there's no shortage of deadly extraterrestrials being thrown your way.
Alien Swarm features a selection of marines with unique stats and customizable load-outs so that each playthrough can be just a little different. There's no shortage of things to do, however, as the game also features four additional game modes, including Deathmatch and Team Deathmatch, challenge modifiers, and a single-player mode supported by functional AI bots.
While you're playing, it's easy to forget you didn't pay a dime to slay hordes of aliens through the slew of developer and user-made maps.
9. The Ascent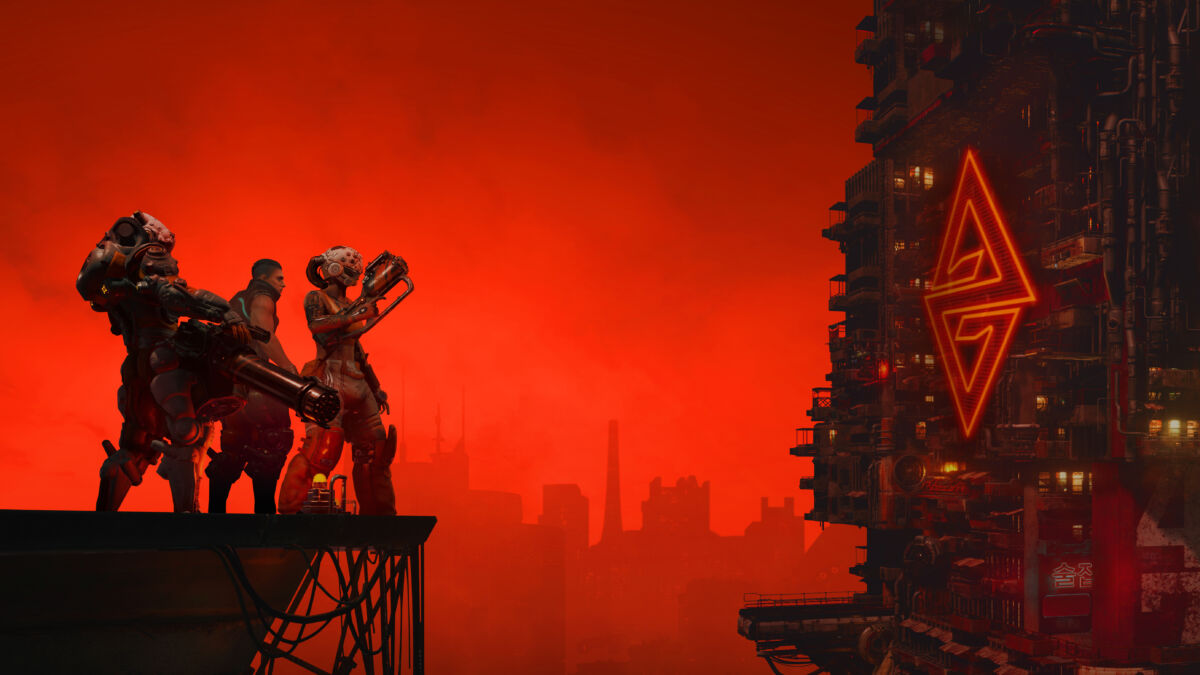 Developer: Neon Giant
Publisher: Curve Games
We said twin-stick shooters are "typically" less complex than first-person shooters because some are shockingly in-depth. This entry for best twin-stick shooters is far from simplistic, offering multilayered gameplay that gives players plenty to think about and many decisions to make on the battlefield.
Like so many twin-stick shooters, The Ascent is set in a cyberpunk world, but you have to give these games credit. Despite their aesthetics, they all stand out from one another. It's just that The Ascent stands out a little bit more with deep gameplay that's more reminiscent of an RPG third-person shooter.
Your character is fully customizable to fit different playstyles, with augmentations that change how you approach combat. And there are many ways to approach combat, despite this being a genre known for its rotation aiming. Neon Giant took things a step further with mechanics similar to cover shooters. You'll need to watch where your enemies are to determine the best stance to take them out. It's a simple addition, but it really adds depth to the gameplay that is often very straightforward.
8. Helldivers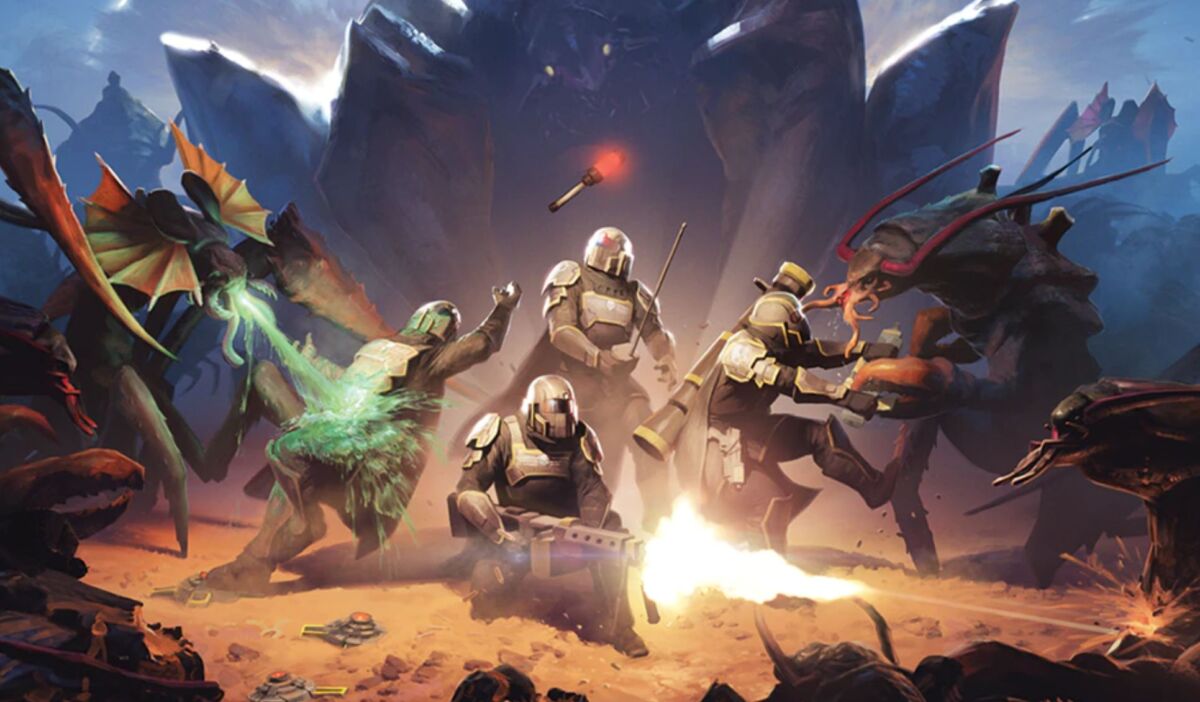 Developer: Arrowhead Game Studios
Publisher: PlayStation PC LLC
When the first Helldivers trailer launched, it took a minute to realize we weren't watching a preview for a new Starship Troopers game. In fact, we're still not entirely sure this wasn't originally set in Robert Heinlein's dystopian, bug-ridden future. While it would be neat to have seen this twin-stick shooter linked to Starship Troopers, the Helldivers stand well on their own, falling somewhere between Rico's Rednecks and the corny Earth Defense Force.
The action is frequent and intense as the Helldivers fight tirelessly to eradicate mankind's enemies and keep Super Earth safe. This means coordinating as teams of four, using whatever firepower drops from the sky, and strategically thinning the line of varying enemies. Helldivers proves a challenge across its core game and four DLCs, so be sure to load up with up to four friends locally or online. Just watch your aim – friendly fire is a real hazard on the battlefield.
7. Nuclear Throne
Developer: Vlambeer
Publisher: Vlambeer
Humanity has long since been wiped out, in its place a race of mutated monstrosities that arose in the nuclear wasteland. Mankind may be gone, but things are still chaotic as the heavily-armed monsters battle against one another, seeking radiation to mutate themselves into something bigger, better, and deadlier.
Nuclear Throne is a pixelated roguelike twin-stick shooter, so don't expect some graphics-heavy adventure. However, it's not about how the game looks in this case, and more so about how Viambeer utilized its concept. And, quite frankly, it's utilized exceptionally well. From the bevy of monsters players can control to the variety of firearms and powerups scattered around the desolate world, Nuclear Throne is ripe with content.
Its best feature is the ability to mutate your character, turning them into a killing machine with different mods and upgrades like longer arms that increase melee range. These upgrades are extremely helpful as each procedurally generated level gets more and more difficult, throwing powerful bosses and large waves of enemies your way.
6. Nex Machina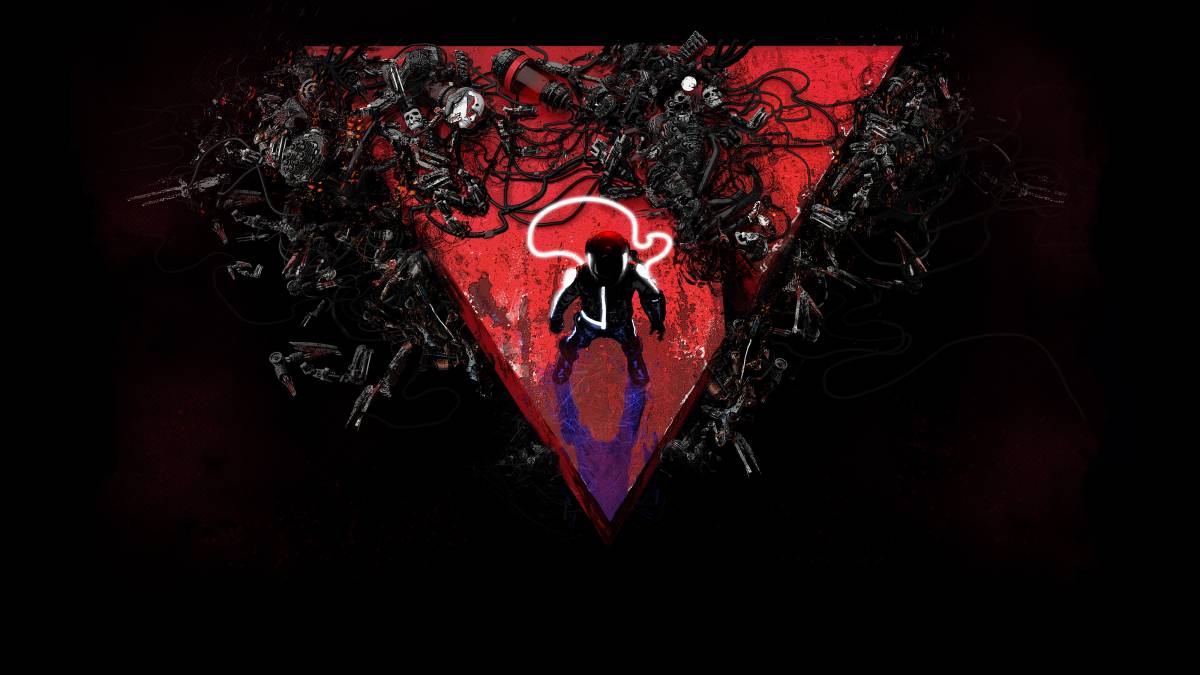 Developer: Housemarque
Publisher: Housemarque
If you like a lot of neon lighting, bursts of energy, and screens filled with bad guys to destroy, Nex Machina is a game you won't want to skip. Some of the best twin-stick shooters are pure chaos as the game aims to throw everything it has at underpowered players, forcing them to navigate a world of hazards with some very impressive thumbstick skills. The madness of Nex Machina has a very Geometry Wars feel to it, but this title features large levels of vibrant and detailed environments that can either impede your progress or lend some much-needed cover.
While the combat is a very simple "aim and shoot" mechanic, there's a bit more to the overall Nex Machina experience. Amid the action, players will want to watch for secret paths that can help them make it through the 100+ levels. Co-op multiplayer can help thin out the crowd of colorful enemies, but it also increases how much is going on, so you'll have to keep a keen eye watching out for incoming projectiles.
Compare your progress against community leaderboards and strive to do better each time you inevitably return to the frantic firefight.
5. Ruiner
Developer: Reikon Games
Publisher: Devolver Digital
There's a lot to enjoy about Reikon's Ruiner. Maybe the best thing about it, though, is that the combat isn't your typical rotate and shoot twin-stick mechanic. While that's certainly the basis for it, Reikon set out to put a lot of weight behind some of the attacks, and to do so they integrated a hard-hitting melee attack. Playing as the unhinged psychopath looking to rescue his brother really drives home the balance in combat, ensuring players get a healthy dose of melee and ranged attacks.
The futuristic cyber setting lends to a fun arsenal of firearms, some with devastating room-clearing power. But this won't be an easy rescue mission, because there is plenty out there looking to stop your progress.
Ruiner is a beautiful game with a memorable aesthetic that's sure to call to you even long after you've completed the story.
4. Dead Nation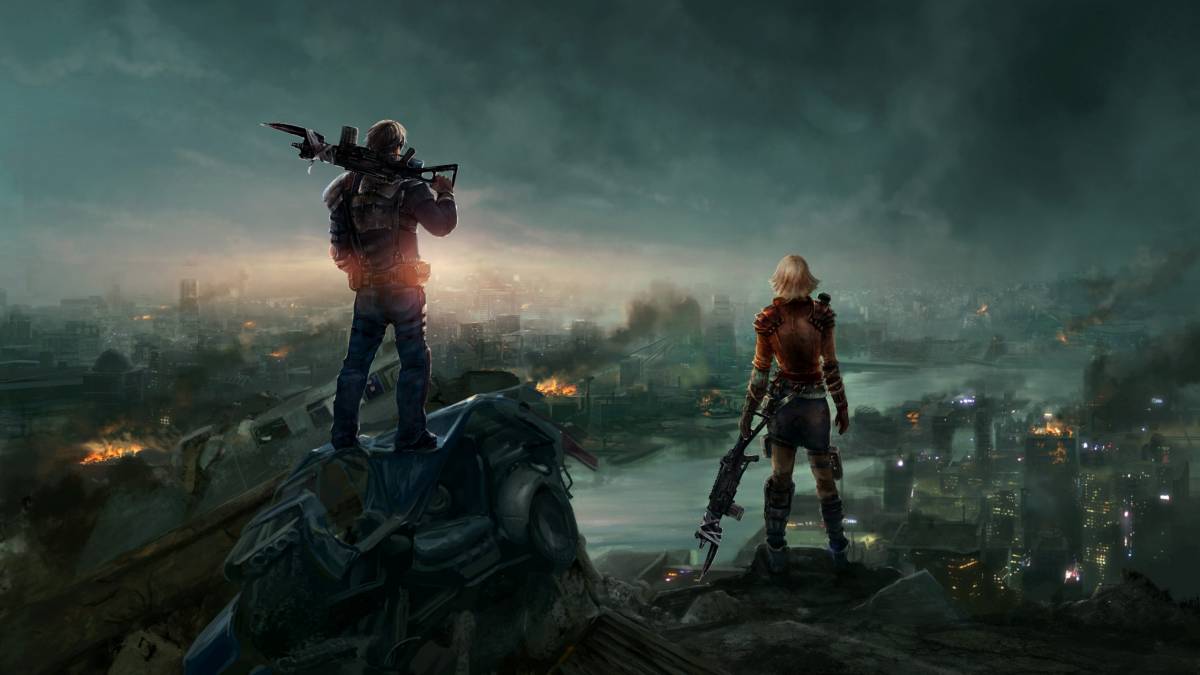 Developer: Housemarque
Publisher: Housemarque
The world has fallen to the zombie plague, but you're simply not one to give up. Equipped with little more than your resolve and a limited arsenal, you set out to cross the undead world, hoping to find some salvation on the other side. We can't guarantee it won't just be more death and gore, but we can promise that the journey across will be a perilous one.
The wave of the undead is never-ending. Thankfully, neither is your access to increasingly more effective weapons, from a single-shot rifle to a room-clearing shotgun or helpful pipe bombs that draw the crowd away. You'll need to devastate the horde with precision accuracy as you battle through waves of common zombies and much bigger threats that have only one goal – to bite into that soft brain of yours.
Dead Nation is a classic twin-stick shooter, originally released on the PS4 in 2014. Despite its age, the game still plays well, posing a sizable challenge to even skilled twin-stick shooters.
3. The Binding of Isaac: Rebirth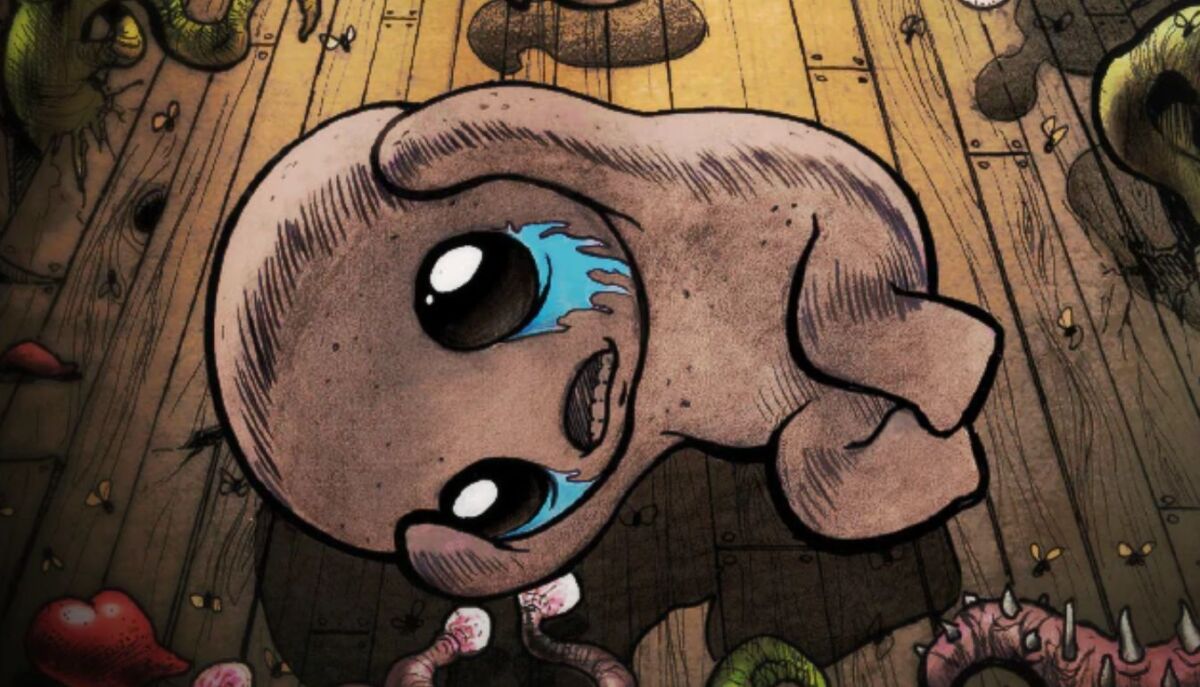 Developer: Edmund McMillen
Publisher: Edmund McMillen
Expect to not feel good about anything after playing through this unusual twin-stick shooter roguelike. You'll navigate claustrophobic dungeons, escaping literal nightmares as a young boy sentenced to death by his own mother. The longer you survive, the more likely it is that you'll be able to upgrade Isaac's defenses and offenses, though even the most well-equipped players may succumb to this challenging shooter.
The Binding of Isaac: Rebirth has some very simple gameplay, but it's the world's aesthetic and constantly changing world; Everything about this indie title is fairly disturbing, from the plot notes that land Isaac in the deadly basement to the different enemy types and bosses. The disturbing enemy design may seem to be trying to overcompensate for pretty basic gameplay, but its oft-punishing difficulty and curiosity to see more really keeps players engaged.
The Binding of Isaac employs more than 20 bosses, over 100 items, beyond 50 enemy types, and multiple endings to keep things interesting.
2. Enter the Gungeon
Developer: Dodge Roll
Publisher: Devolver Digital
If the name of Dodge Roll's twin-stick shooter is any indicator, there is a ton of guns that players will use to clear the procedurally generated dungeons. Because guns are the focus, the gameplay definitely falls under the bullet hell umbrella, forcing players to pay even closer attention to the action on screen to prevent being picked off by a stray bullet.
Choose from several Gungeoneers and set out across the Gungeons, battling through hordes of baddies all trying to keep you from accessing the final layer of the dungeon. If you do, you may just get your hands on the gun that can kill the past. Why could you possibly want that? Well, you'll have to master the twin-stick shooting combat and plenty of dodging.
One of Enter the Gungeon's best traits is its selection of firearms that range from small and practical to oversized and ridiculous.
1. Hotline Miami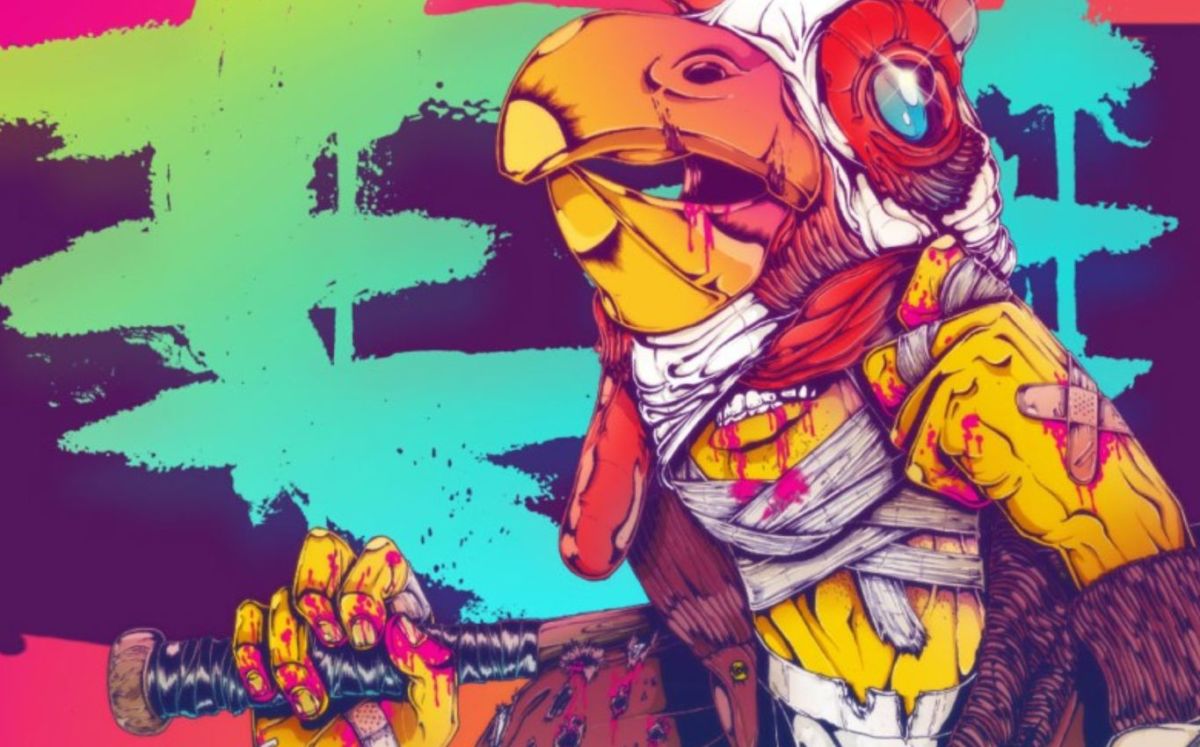 Developer: Dennaton Games
Publisher: Devolver Digital
From 2009 to 2011, Devolver Digital was best known as the publisher of Serious Sam content. Hotline Miami was the first full-sized release that added something new to its resume. Players explore 1989 Miami in what is essentially a twin-stick shooter version of Grand Theft Auto. It's brutal and hard-hitting, allowing players to eviscerate the opposition through special finishers and attacks.
Like the Grand Theft Auto games, Hotline Miami features a mafia of some sort causing trouble for the protagonist. In this game, the protagonist is already used to the line of work and is simply waiting for his target orders. Once he gets them, he slips into a stat-boosting animal mask and goes on his rampage. The point of the game is to kill all of the targets on-screen, even if the term "target" is used to collectively designate an entire building full of people.
It's bloody, violent, and a carnage-filled romp that doesn't have a dull moment. So long as you're ready to challenge yourself, you'll be plowing through waves of targets with no hesitation whatsoever.
READ NEXT: 10 Best Shooters On Xbox Game Pass You Should Play
Some of the coverage you find on Cultured Vultures contains affiliate links, which provide us with small commissions based on purchases made from visiting our site. We cover gaming news, movie reviews, wrestling and much more.