The Nintendo Switch is home to a plethora of gaming experiences. Whether you're interested in AAA titles, smaller indie gems, or ports of well-known classics, there's always something to choose from.
And now, you don't even have to go to the store to purchase new games. You can just download them directly into your system. But with such a large number of games available for digital download, it's hard to determine which titles are actually worth spending your precious time with.
So if you're feeling overwhelmed by the sheer amount of titles to choose from, don't worry: we've got you covered. Here are the best Switch eShop games you should download right away.
BEST SWITCH ESHOP GAMES: Coffee Talk | Phoenix Wright: Ace Attorney Trilogy | Hollow Knight | Untitled Goose Game | Final Fantasy VII | Ori and the Blind Forest: Definitive Edition | Cadence of Hyrule | Stardew Valley | Super Meat Boy | Florence | Into the Breach | Gris | Undertale | Cuphead | Celeste
15. Coffee Talk
Developer: Toge Productions
Publisher: Toge Productions
If you're tired of fighting against the forces of evil, then take a load off and play as a barista in Coffee Talk. Serve drinks to patrons and listen to their stories as they enjoy a nice drink in this relaxing narrative-driven coffee shop game.
The game is set in a fictional version of Seattle, where fantasy creatures like elves, orcs, and mermaids live among humans in modern society. Although the customers may seem otherworldly, their stories are anything but. The game does a good job conveying real-life issues through the lens of a fantasy setting while still being incredibly relatable.
The presentation is sure to capture your eye with its pixelated 90s anime aesthetic, and the soundtrack adds to the mellow feel of the game with its chillwave and lo-fi hip-hop instrumentals—and the near-constant rain is a nice touch.
14. Phoenix Wright: Ace Attorney Trilogy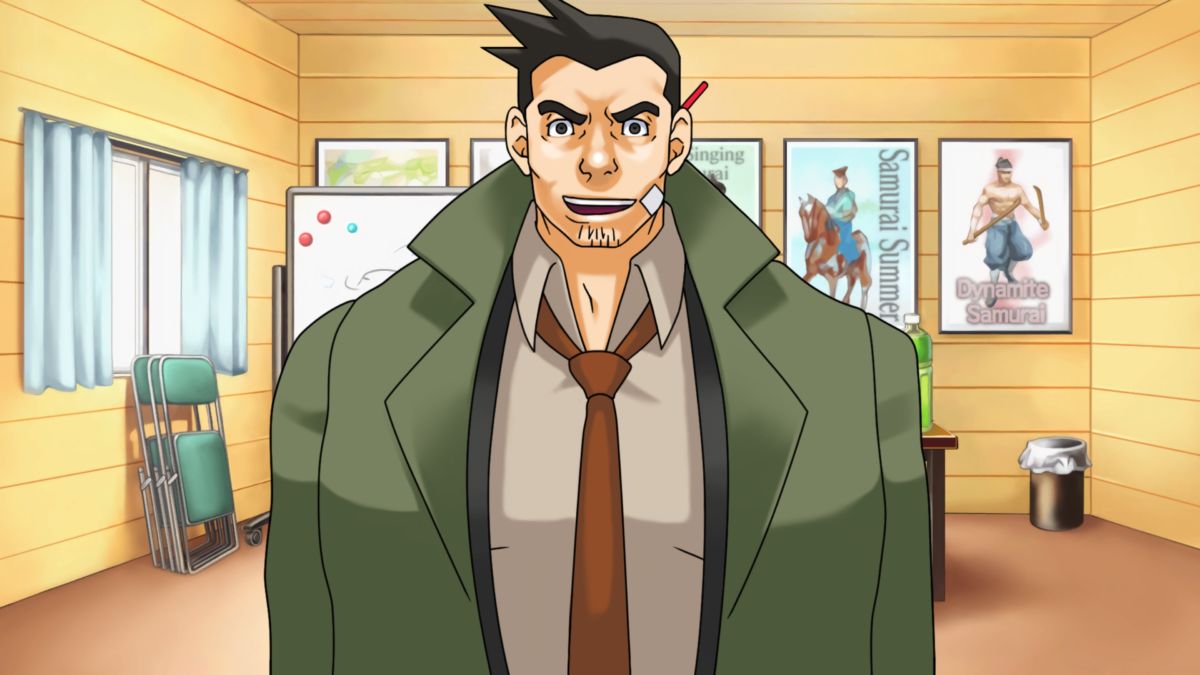 Developer: Capcom
Publisher: Capcom
If you're looking for a fun narrative-driven game with some clever writing and quirky characters, or just wanna live out your Law & Order fantasies, then the Phoenix Wright: Ace Attorney Trilogy is just what you need.
The games are generally divided into two sections: gathering evidence and battling it out in the courtroom trials. This is where the game shines. In the trials, you can cross-examine witnesses, present evidence, and uncover lies and inconsistencies in order to sniff out the truth.
The collection includes the first three games in the series: Phoenix Wright: Ace Attorney, Justice for All, and Trials and Tribulations.
13. Hollow Knight
Developer: Team Cherry
Publisher: Team Cherry
This Kickstarter-funded gem of a game features a blend of 2d-side scrolling action mixed with Dark Souls-like game mechanics.
Players take control of a nameless knight as they explore the underground kingdom of Hallowsnest, which is filled with plague-infested insects. Gain new abilities, discover new areas, and battle with a number of challenging bosses in this imaginative and atmospheric underworld.
Hollow Knight is filled with relentless enemies, hidden secrets, and a ton of lore that'll keep players engaged throughout. And the fact that the game was made by two people is beyond impressive.
12. Untitled Goose Game
Developer: House House
Publisher: Panic
When you look at a game called Untitled Goose Game, you can probably get a general idea of what you can expect. Set in an idyllic English village, the game lets you take control of a goose and wreak havoc on unsuspecting civilians who are just going about their day.
In order to advance to the new areas, you have to complete a specific set of challenges. The objectives are as bizarre as they are hilarious, ranging from going grocery shopping to bullying a poor child and taking his glasses.
You can solve these challenges by using all of your goose abilities — you can flap your wings, run, duck down, grab objects, and, of course, honk to your heart's content.
11. Final Fantasy VII
Developer: Square Enix
Publisher: Square Enix
With the release of the Final Fantasy VII remake, you might think that the original has been rendered obsolete — but that couldn't be further from the truth. Originally released in 1997, Final Fantasy VII is still as imaginative and epic as it ever was.
There's a reason why it's regarded as one of the best role-playing games of all time  —  because it is. The game helped popularize the JRPG genre with western audiences with its groundbreaking cutscenes, memorable characters, and iconic soundtrack.
The active time battle system is sure to keep you engaged and the materia system allows you to customize your party's abilities however you want. So if you're one of the few that have yet to experience this timeless classic, then do yourself a favor and experience the magic of FFVII for yourself.
10. Ori and the Blind Forest: Definitive Edition
Developer: Moon Studios GmbH
Publisher: Xbox Game Studios
Originally released for the Xbox One and Microsoft Windows back in 2015, Ori and the Blind Forest features a unique blend of Hayao Miyazaki-like visuals mixed with the tone and emotion of a Pixar film.
Play as Ori, a guardian spirit, and restore life to the withering forest as you make your way through a sprawling map filled with enemies around every corner. As with any good Metroidvania, you'll gain a number of new abilities that will change the flow of the game and help you gain access to areas that were previously out of your reach.
Ori's tight gameplay, beautiful presentation, and heartfelt story make for an experience you won't soon forget, and we're so glad we can finally play it on the go.
9. Cadence of Hyrule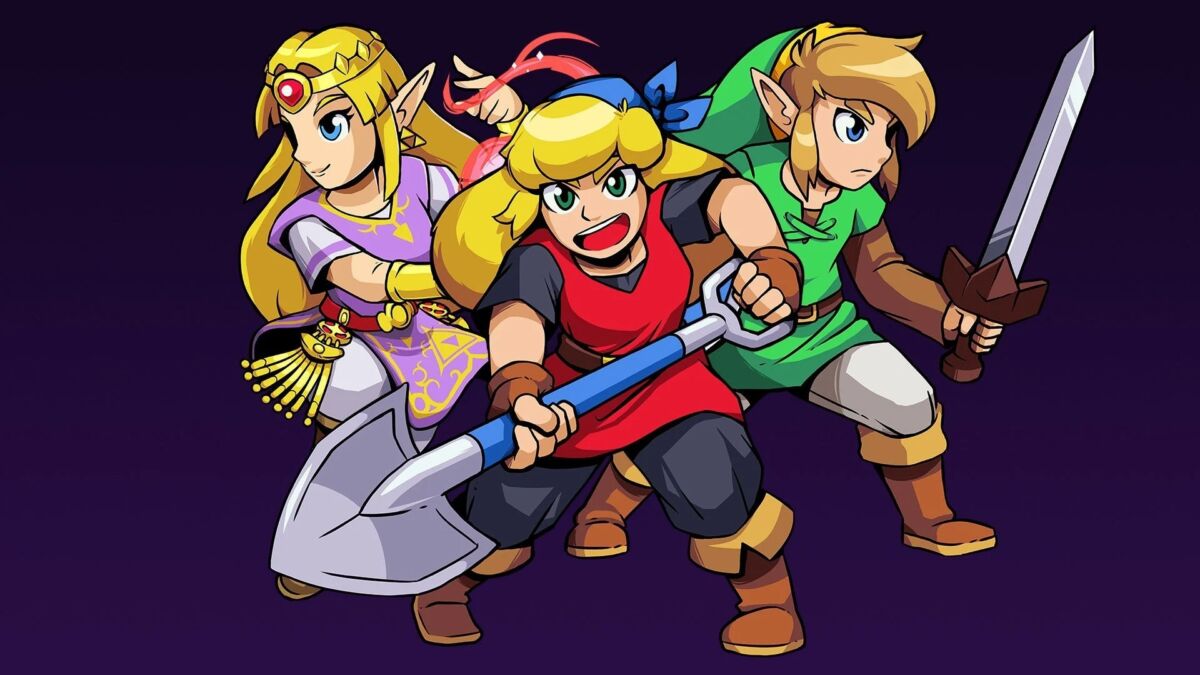 Developer: Brace Yourself Games
Publisher: Nintendo
What's better than a rhythm game? A Zelda rhythm game. In this brilliant crossover between the roguelike rhythm game Crypt of the NecroDancer and the Zelda franchise, players can groove to the music as they take control of Link, Zelda or NecroDancer protagonist Cadence to save the land of Hyrule.
Lose yourself to the beat as you explore treacherous caverns while also busting some sweet dance moves. The overworld and dungeons are randomly generated, which helps keep things fresh by ensuring that no playthrough is ever the same.
The game features catchy tunes with remixes to classic Zelda themes that are sure to stick in your head for days on end. So what are you waiting for? Hurry up and step on the dancefloor.
8. Stardew Valley
Developer: ConcernedApe
Publisher: ConcernedApe
Get ready to lose countless hours of your life. Stardew Valley is the farming sim that is sure to keep you away from your friends and family for a long time to come.
By adding RPG elements to a farming simulator, Stardew Valley offers an engrossing experience with plenty of ways to keep you busy. You can spend time improving your farm, exploring caverns, going fishing, crafting new items, and even getting married — there are just so many things to do.
And the fact that you can take it on the go is an added bonus.
7. Super Meat Boy
Developer: Team Meat
Publisher: Team Meat
Super Meat Boy is widely regarded as one of the best platformers of the last decade — but it's also one of the hardest. Play as the titular Meat Boy and overcome insane obstacles in order to rescue his girlfriend, Bandage Girl, from the clutches of the evil Dr. Fetus.
The tight controls and impressive level design keeps things interesting throughout the game, and the silly yet morbid humor adds so much personality to its already charming aesthetic. But you should know, this platformer is not for the weak of heart. Super Meat Boy will test your grit with its punishing difficulty that always seems to find new ways to make you want to rage quit — and we don't blame you if you do.
The replay value is also pretty high since each level of the game has an alternate "dark" level that can be unlocked after scoring an A+ grade for each of the main ones. And once you finish the game and unlock Bandage Girl, a brand new level of hell awaits you.
6. Florence
Developer: Mountains
Publisher: Annapurna Interactive
Florence is one of the most unique games you'll ever have the privilege of playing. The game revolves around the life of a 25-year-old woman named Florence Yeoh, and the twists and turns that life brings upon her once she falls in love.
Though nothing is ever said, everything is understood. The game perfectly evokes all of the emotions that one goes through during an entire relationship. Familiar scenarios like going on a first date, moving in together, and even intense arguments are all beautifully conveyed through accessible game mechanics.
And although the game isn't that long, it's an experience that's sure to bring out profound emotions from players everywhere. And we can't help falling in love with it all over again.
5. Into the Breach
Developer: Subset Games
Publisher: Subset Games
If you like giant mechs and kaiju monsters (and let's be honest, who doesn't?), then you're in luck if you're browing for Switch eShop games. Into the Breach is a turn-based strategy game that's played on an 8×8 grid.
Set in the distant future, humanity is under attack by the Vek, a horde of monsters who threaten to wipe out the human race. As you take control of three mechs, the goal is not to completely overwhelm the enemy, but to protect the power grid that supports your mechs, and attack whenever an opportunity presents itself.
And if you find yourself frustrated with the game's difficulty, you can always send a pilot back in time and start a new game while still maintaining all of the experience and abilities you've acquired — which might give you an advantage for the next playthrough.
4. Gris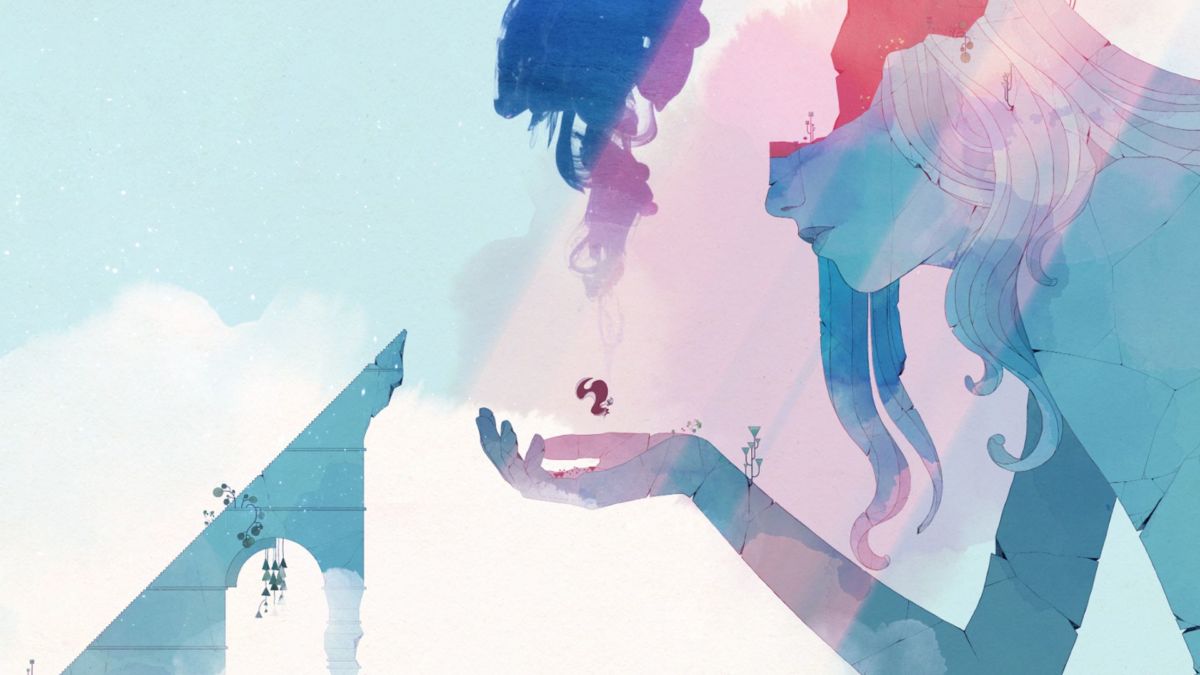 Developer: Nomada Studio, Blitworks
Publisher: Devolver Digital
Gris is one of the most beautiful-looking games you will ever witness. More often than not, you'll find yourself completely mesmerized by its jaw-droppingly gorgeous aesthetic and inventive designs.
The game revolves around a woman named Gris who's suddenly dropped into a colorless world. Maneuver your way around the world by solving puzzles and interacting with the environment in order to restore all of the missing colors.
It's hard to put into words the emotions that one feels when playing Gris. The beautiful art style and thematic allusions to grief and depression make for a unique and meditative experience that's hardly ever seen in video games. And it's sure to linger in your mind long after you've finished it.
3. Undertale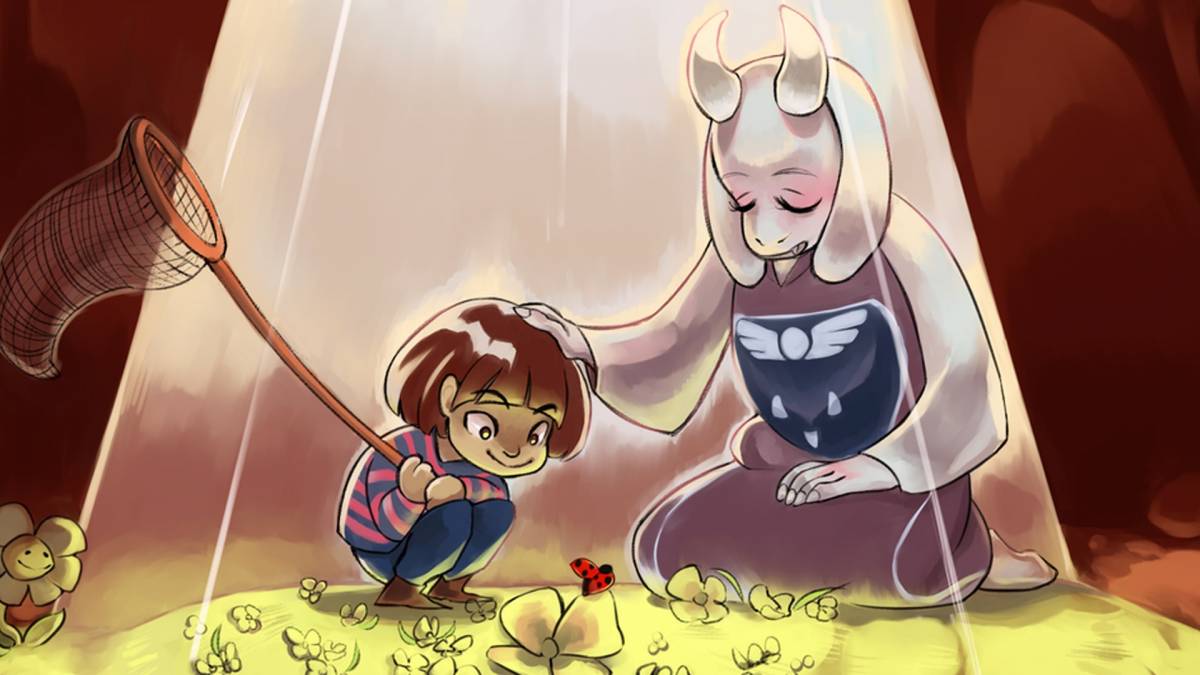 Developer: tobyfox
Publisher: tobyfox
Experience the indie game that took the world by storm back in 2015. Undertale evokes the charming style of classic RPGs, like Earthbound and Brandish, while also finding new ways to subvert expectations and play with genre tropes.
The player takes control of a child trapped in the underworld and has to make their way back to the surface as they encounter various types of enemies. Undertale is unique in the way it allows players to approach the game in a variety of different ways.
The decisions the player makes with these enemy encounters will affect the overall outcome of the story. You can even finish the game without killing a single enemy. Undertale's creative combat system, heartwarming story, and lovable cast of characters are sure to bring a smile to anyone's face.
2. Cuphead
Developer: Studio MDHR
Publisher: Studio MDHR
It's hard to believe that a game like Cuphead even exists. The incredibly fluid animation is just mind-blowing as it perfectly captures the aesthetic of a 1930s cartoon. And the jazz-orchestrated soundtrack matches the chaotic nature of the surreal imagery on the screen.
The game follows two brothers, Cuphead and Mugman, and the challenging ordeals they face after making a deal with the devil. The gameplay consists of run and gun platforming and bullet-hell air battles. Fight through an insanely difficult series of boss fights and platform levels that are sure to frustrate even the most experienced of gamers.
So if you're looking for a challenging game with gorgeous visuals and a fantastic soundtrack that will have you tapping your feet for days to come, then we can't recommend Cuphead highly enough in terms of Switch eShop games.
1. Celeste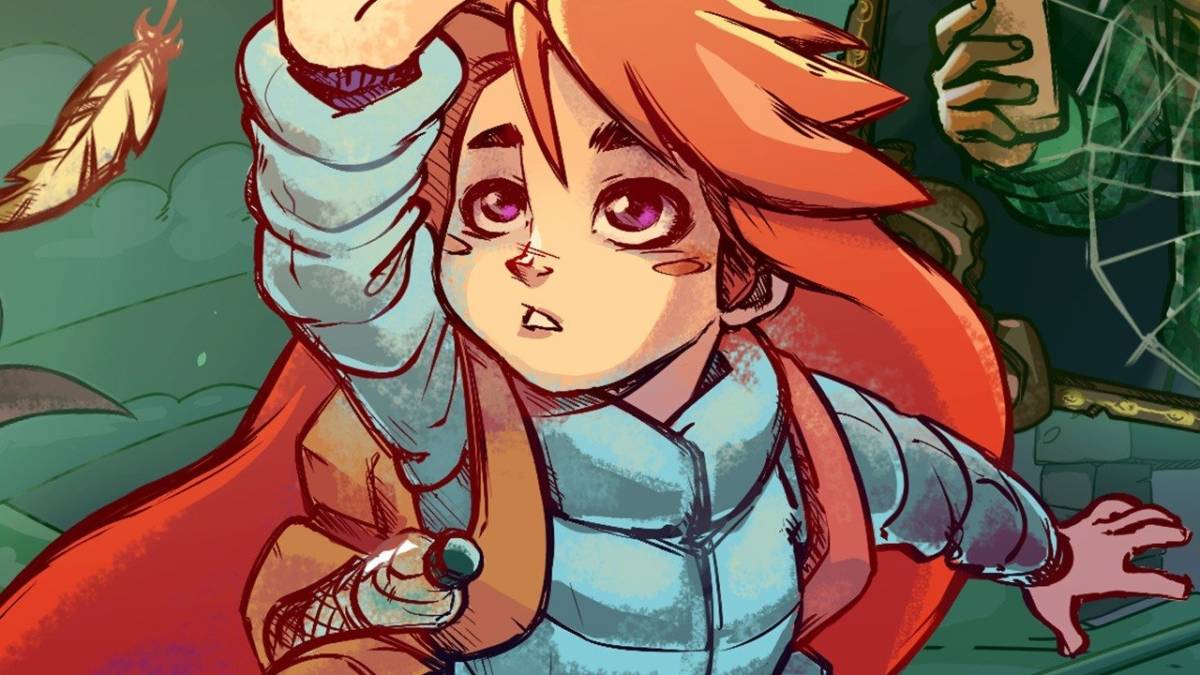 Developer: Matt Makes Games Inc.
Publisher: Matt Makes Games Inc.
Celeste is an engaging platformer that captures the spirit of side-scrolling classics while also exploring themes that aren't usually associated with the genre, like mental illness, depression, and anxiety.
The game follows a girl named Madeline as she jumps and dashes her way through a series of challenging obstacles in order to reach the top of a mountain called Celeste. What's impressive about the game is how it uses typical gaming conventions as a way to tell its story. The levels are actually manifestations of Madeline's inner turmoil, which is a brilliant way of conveying her state of mind.
Celeste just works on so many levels. But beyond its thoughtful story, the game also features incredibly tight gameplay, clever level designs, and a charming soundtrack that'll make you want to make the climb all over again.
READ NEXT: 15 Best Switch Horror Games You Should Play
Some of the coverage you find on Cultured Vultures contains affiliate links, which provide us with small commissions based on purchases made from visiting our site. We cover gaming news, movie reviews, wrestling and much more.