The term "simulation game" can apply to a variety of different games. The best imulation games can be weird and wonderful. They normally involve taking on a role or task, which can be anything from simple things like farming (yes, really), running a business empire, or flying.
Simulation games can often have some crossover with other genres, too. Some have elements of war games or even sports, in which uou may take on the role of a sports team owner or war pilot. A lot of the aspects of simulation games are macro-managing, with a strategy needed to create your own storyline, often with limitless possibilities.
There are some incredibly niche simulators out there, some of which have made it to our list of the best 15. There are also some absolutely classic simulation games which you can lose yourself in. If you like the strategic side of gaming, the involvement a good simulation game can give you is almost unrivalled.
The Best Simulation Games
15. IL-2 Sturmovik
Developer: 1C: Maddox Games
Publisher: 1C Entertainment
This is one of the more exciting and high-octane simulation games on the market. If you've dreamt of flying in combat, this game can provide you with the thrilling experience of flying over 25 different types of aircraft through England, France and other European destinations. It has a great multiplayer mode allowing you to play with 128 others on the same server.
A real highlight of IL-2 Sturmovik is the fact that it lets you fight against the Luftwaffe in WW2 scenarios. The 3D engine provides incredible bird's-eye views giving a truly immersive feel.
14. Plague Inc: Evolved
Developer: Ndemic Creations
Publisher: Ndemic Creations
Plague Inc. started as a mobile game which truly fed our masochistic side, and the PC version has even more features as you try to infect the world. You control a disease, which has just infected patient zero. Your goal is to make your "plague" mutate and develop symptoms that can spread throughout the world. Different types of pathogens give new and exciting challenges.
Infecting the whole world can be really tough as you try and get your disease to the most remote islands and spreading on planes around the globe before researchers find a cure. It's, er, worryingly satisfying.
13. Farming Simulator 19
Developer: Giants Software
Publisher: Focus Home Interactive
There's fulfillment in farming. This is one of those simulators which can sound more like a job to start with, but actually, Farming Simulator deserves to be listed as one of the top simulation games.
It probably helps if you have some interest in farming, but even if you don't, this game has plenty to offer. You can choose where to plant crops, which to plant and even tend to livestock. The sense of accomplishment that comes with creating a farm and harvesting the crops to create your own little enterprise, even as a simulation, is incredibly fun.
MORE BESTS: The Best Strategy Games To Mull Over
12. Rimworld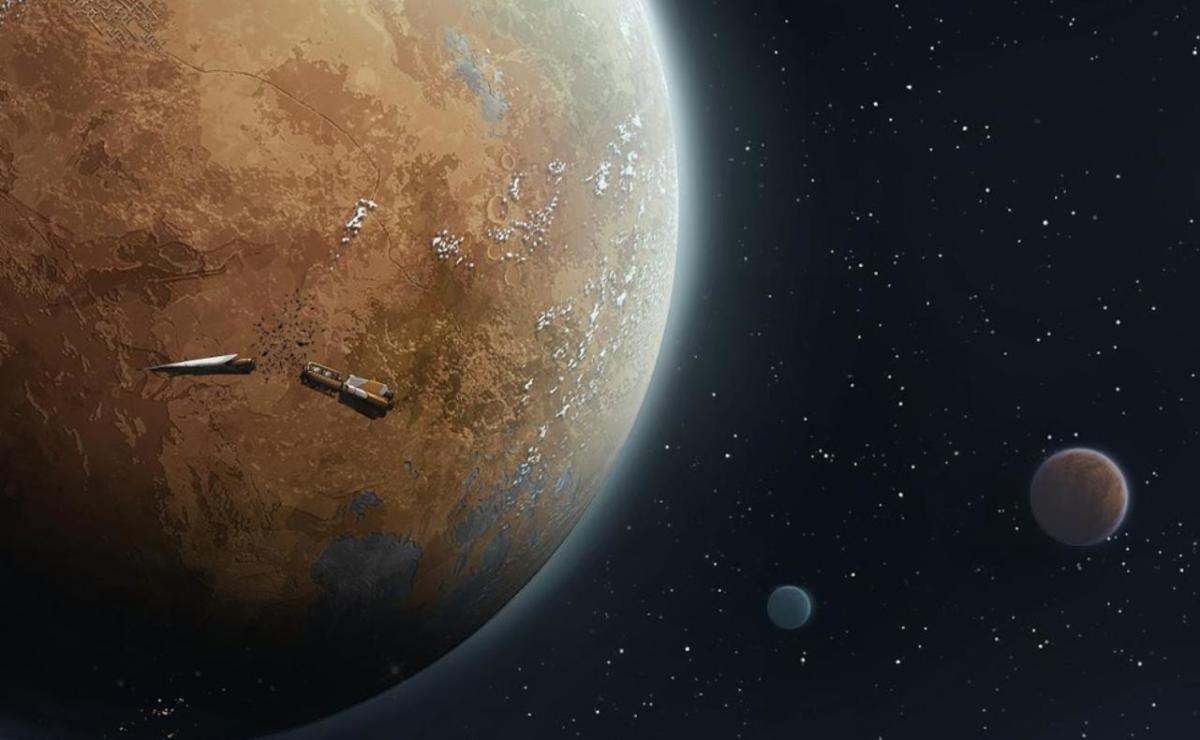 Developer: Ludeon Studios
Publisher: Ludeon Studios
A game with a bit of everything, Rimworld is an extremely thought-provoking sci-fi colony game. An AI storyteller leaves you with endless opportunities to explore as the storyline is not predetermined. There are unlimited outcomes and Rimworld is a game you can play again and again without boredom.
This game has aspects of combat and ecology but also involves all the things that make us human. Diplomacy, climate, relationships and even art all play their part in making this a complex game. The graphics are basic, with a retro feel, but with such variety in the storytelling, this won't be a letdown.
11. Tech Support: Error Unknown
Developer: Dragon Slumber
Publisher: Iceberg Interactive
We warned you there would be some niche games. It can sound like you might as well just go and work in tech support, but this game has a lot of charm. Don't worry, you're not just answering support tickets, and you quickly realize you're part of an ongoing conspiracy.
Tech Support: Error Unknown's story unfolds brilliantly and allows you to make choices on the outcomes in this fun little independent sim.
10. Papers, Please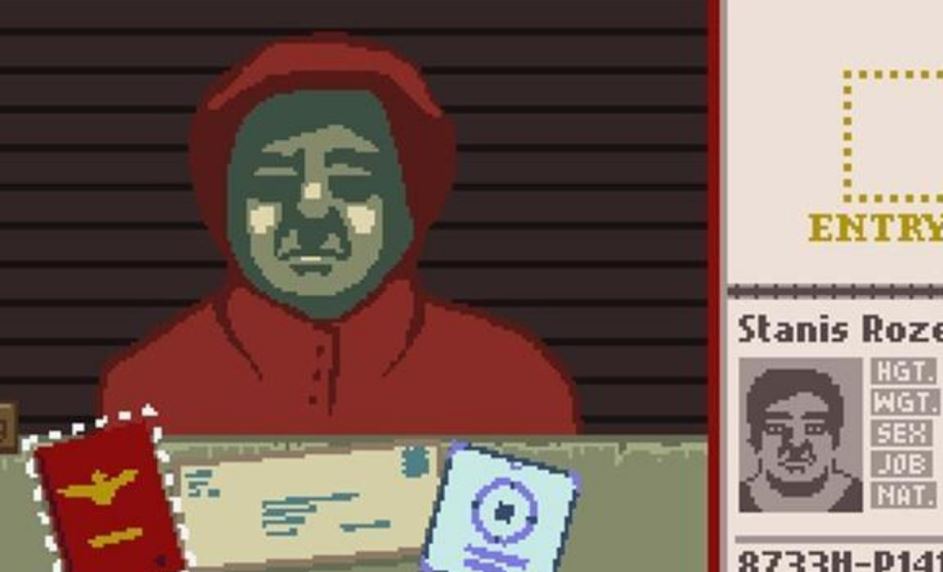 Developer: Lucas Pope
Publisher: 3909
Papers, Please started as a game jam creation. You take on the role of an an immigration inspector and try to wheedle out the smugglers and terrorists among the thousands of innocent immigrants into fictional Arstotzka.
It's a simple game made by one person, but nevertheless Papers, Please is a work of art which masterfully blends political statement with fulfilling (and guilt-inducing) strategy.
MORE GAMING: The Best PS4 Fighting Games You Should Play
9. Two Point Hospital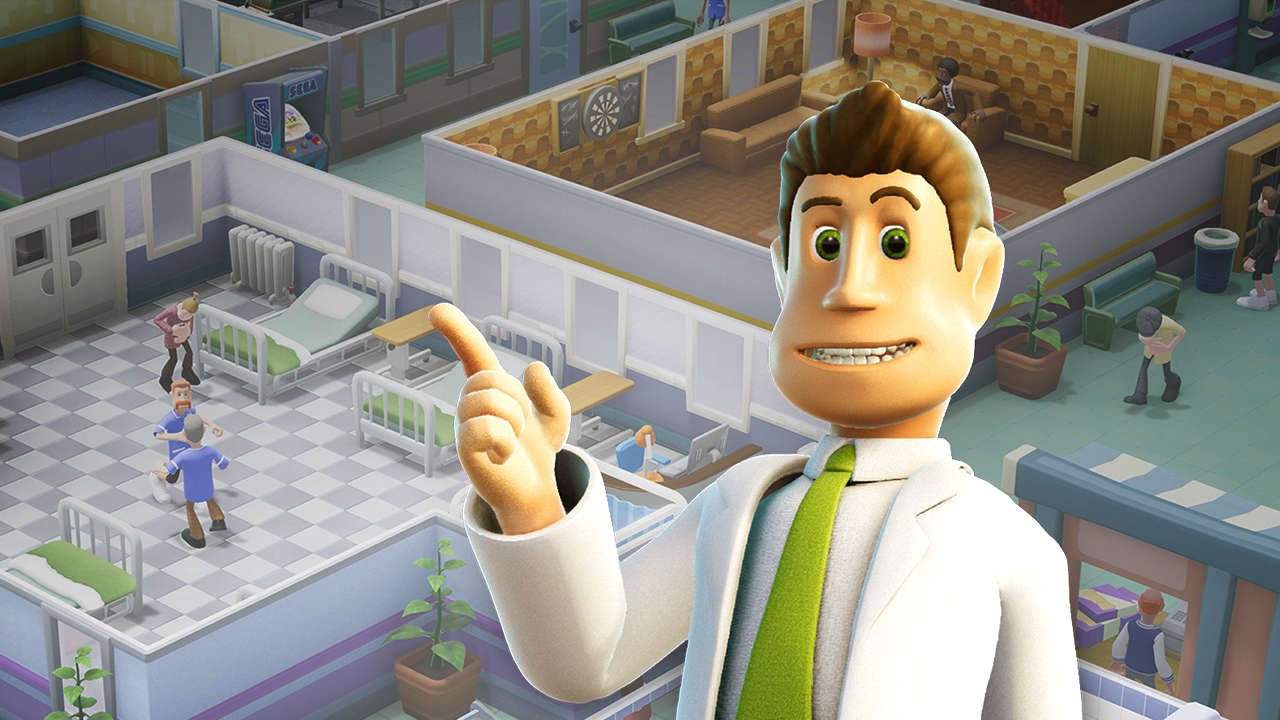 Developer: Two Point Studios
Publisher: SEGA
Two Point Hospital really makes no attempt to disguise the fact that it is just Theme Hospital for the 21st century, and we're fine with that.
It does a wonderful job of updating the concept and actually has more tycoon elements for those who enjoy playing business simulators. Two Point Hospital perhaps has the potential for more playing hours than the hospital sim that came nearly a quarter of a century ago.
From our Two Point Hospital review:
Two Point Hospital is very accessible for anyone trying this kind of game, or even genre, for the first time. Two Point's levels get bigger, more complex and more expansive as they go on, but its difficulty curve is such that you won't notice even yourself gittin'-gud.
8. House Flipper
Developer: Empyrean
Publisher: Frozen District, PlayWay S.A.
It is easy to assume that the fun part of property development is the real-world cash that it generates, but House Flipper proves otherwise.
Buy a run-down home, choose how you wish to make improvements and fix all that is wrong with it, sell for a profit and move on to the next home. If you're the type of person who spends hours building on The Sims then this could be the perfect game for you.
7. Tropico (1-6)
Developer: Limbic Entertainment
Publisher: Kalypso Media
Sometimes a series of games is criminally underrated, and Tropico fits that bill. As well as being a fun city-builder which requires a huge amount of consideration, this game is another of the simulators with a real sense of humor.
You play through bizarre and wonderful scenarios as "El Presidente", the president of a tropical island. Control trade, immigration, construction and create a thriving community in your paradise. All six of the Tropico games have something different to offer.
MORE LISTS: The Best Survival Games You Should Play
6. Stardew Valley
Developer: ConcernedApe
Publisher: ConcernedApe
Rarely has a simulation game taken off quite like Stardew Valley. This is another one-person developed game with a brilliant amount of thought which has gone into it. You inherit a farm plot from your grandfather and take over the crops, but also the community around the valley. You can even get a 2D girlfriend or boyfriend.
Stardew Valley has a Pokemon-style RPG feel to it and appeals to the 90s kid in us all.
5. Kerbal Space Program
Developer: Squad
Publisher: Private Division
Kerbal Space Program has one of the cutest concepts for the best simulation games out there: take control of a NASA style space program, but for hapless aliens.
The Kerbals (adorable little green aliens) need your help in their plans for space exploration. Build ships and send them to all corners of the globe. The physics which need to be considered are realistic, and Kerbal Space Program can even be used as an educational tool.
4. The Sims 4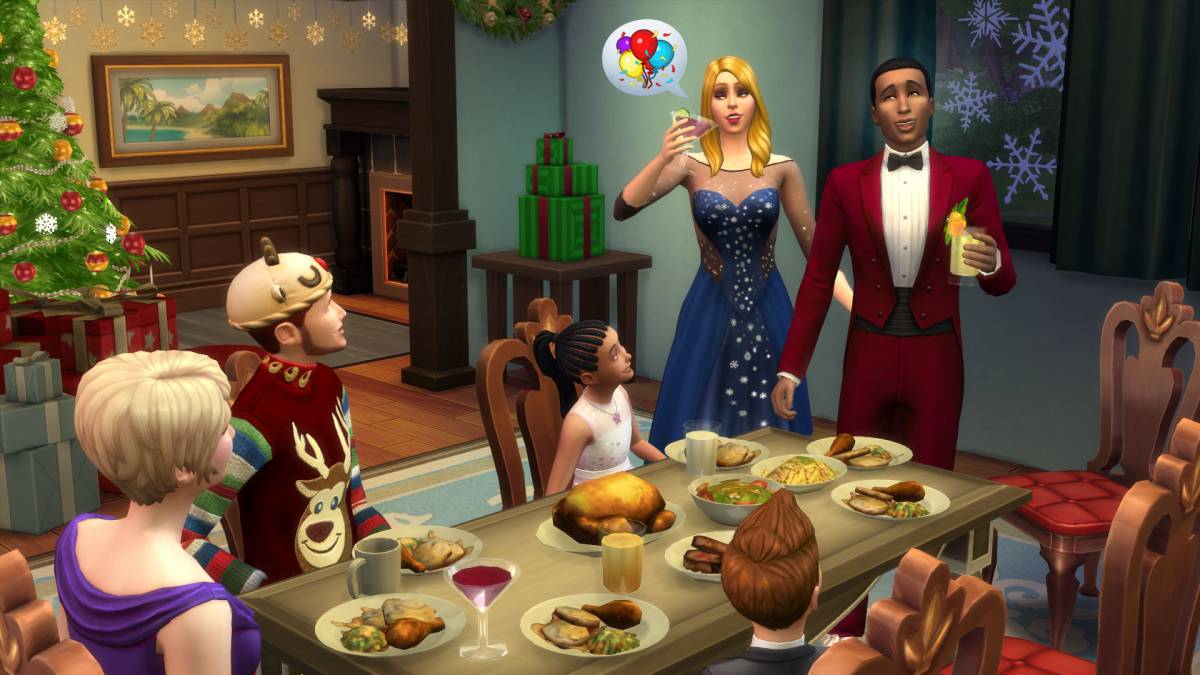 Developer: Maxis
Publisher: Electronic Arts
Since the original The Sims changed the face of simulation games, people have huge expectations of the series, and honestly, it has never truly lived up to the excitement of the first. Also, the 'expansion pack' model has come in for some criticism.
That said, it is still hard to argue with the depth of The Sims, and that curious appeal of the escapism of leading a second life online. Handle the jobs, lifestyles and social lives of characters of your own creation in The Sims 4.
MORE LISTS: The Best Horror Games Of All-Time
3. Theme Hospital
Developer: Bullfrog Productions
Publisher: Electronic Arts
It's over 20 years old, but this classic simulation game still stands up. Who doesn't want to run a hospital with hilarious ailments to cure?
Throughout all the gaming mechanics that have changed in those 20 years, the humor of this game combined with the fun and frantic gameplay means you can still get plenty out of playing Theme Hospital. The updated version of this concept may have more modern mechanics, but sometimes you can't beat the classics.
2. Frostpunk
Developer: 11 bit studios
Publisher: 11 bit studios
Frostpunk came out in 2018 and was met with rapturous critical acclaim for its unique concept and incredibly well thought out approach to simulation, as well as being emotionally provocative. 11 bit studios describe it as a 'society survival game' in which you are effectively the ruler of Earth's last surviving city in a dystopian future setting.
You have to manage the city in terms of infrastructure, and keep the citizens both happy and alive. The game tests you at every juncture. One thing you may not be expecting is the emotional attachment and difficult decisions you make. Frostpunk is at times tragic but always challenging.
From our Frostpunk review:
"Frostpunk is a beautiful game that doesn't shy away from the ugliness of our species, nor does it pull any punches with its difficulty. It's an uncompromising, completely captivating affair that shouldn't be overlooked as one of April's best new games."
1. Cities: Skylines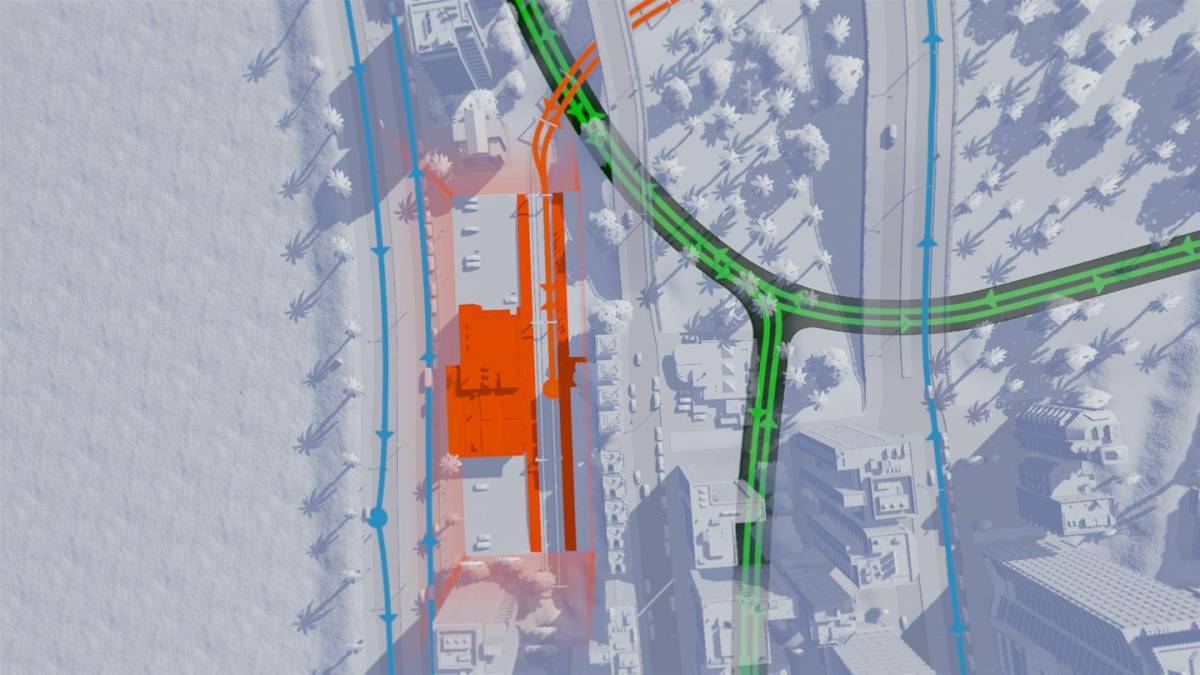 Developer: Colossal Order Ltd.
Publisher: Paradox Interactive
Who doesn't love a city simulator? The original SimCity has been challenged with this clever take on the city sim. Cities: Skylines gives a really immersive feel of what it takes to create, build, plan and manage your city.
This is one of the best simulator games you can lose yourself in, as your city becomes as thrilling as it is challenging. Cities: Skylines is incredibly well-reviewed, and deserves its acclaim. If you enjoy testing your strategic brain, this could be the dream.
MORE LONG LISTS:
– 30 Best PS4 Games You Should Own
– 10 Biggest Gaming Conventions of 2020
– Biggest New Horror Games of 2020 & Beyond
Some of the coverage you find on Cultured Vultures contains affiliate links, which provide us with small commissions based on purchases made from visiting our site. We cover gaming news, movie reviews, wrestling and much more.