With a new year comes an exciting assortment of gaming conventions, and with new console hardware on the horizon, 2020 is destined to be full of next-gen announcements and high-profile game reveals. Here's when and where you can check out the biggest gaming conventions of 2020.
The Biggest Gaming Conventions of 2020
1. PAX (South, East, West)
Where: San Antonio, TX (South), Boston, MA (East), TBD (West)
When: Jan 17-19 (South), Feb 27 – Mar 1 (East), TBD (West)
The Penny Arcade Expo is among the most widespread gaming conventions held around the world every year and consistently brings in a huge assortment of tabletop, video game, and arcade fans. PAX South will take place in its usual home of San Antonio again this year in mid-January, and we'll catch up with PAX East in Boston at the end of February and leading into March. The biggest show of the PAX lineup, PAX West, doesn't have a set date yet, but we'll be sure to keep you updated as details emerge.
2. Electronic Entertainment Expo (E3) –
CANCELLED
Where: Los Angeles, CA
When: Jun 9-11
Arguably the industry's most important gaming convention, E3 is always a source of some of the industry's biggest announcements and most compelling showcases. Although Sony missed the beloved convention last year in favor of hosting their own press conference at another time and place, they're almost certain to show up this year to give the world a closer look at their next-generation plans. Meanwhile, Xbox is sure to be doing the same as they gear up for their newest console launch. E3 2020 is positioned to be a clash of titans, so it's one you won't want to miss next June.
3. DreamHack
Where: Leipzig, Germany, Anaheim, CA (US)
When: Jan 24-26 (Leipzig), Feb 21-23 (Anaheim)
Offering eSports tournaments, live music, and plenty of cosplaying fun, DreamHack is always a great experience. It has even been recognized by the Guinness Book of Records for putting on the largest LAN party of all time. These events are hosted at a variety of places around the world every year, but the two most talked-about for 2020 will take place in Anaheim, CA (US) and Leipzig, Germany during January and February, respectively. Gamers who attend are sure to be in for an experience they won't soon forget.
4. Tokyo Game Show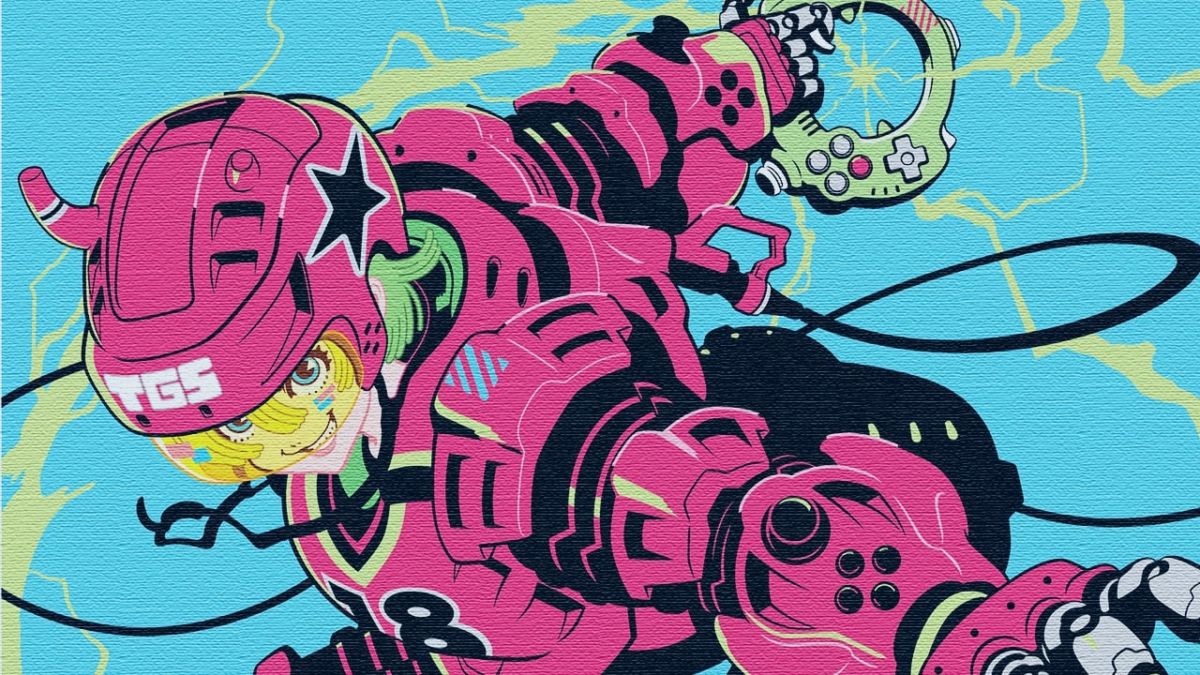 Where: Tokyo, Japan
When: Sept 24-27
Tokyo Game Show is always sure to impress those interested in Japanese games, especially JRPGs, fighting games, and anime-centric titles, and the show has a solid presence of international titles as well. Taking place in Japan in September, the convention is likely to have an extraordinary turnout as usual, and with next-gen consoles launching soon after, it's almost guaranteed we'll get meaningful looks into upcoming Japanese games for Sony and Microsoft's new hardware.
5. Gamescom –
CANCELLED

(digital only)
Where: Cologne, Germany
When: Aug 25-29
August is always an exciting month for those of us who keep up with major gaming conventions, as Gamescom often offers the first glimpse at the games that publishers held back at E3 a few months before. Sometimes it also means that we get to see footage of the games that publishers did announce at E3, and with the two conventions so close together, it often feels like Christmas coming early. This is one major convention to keep your eyes on in 2020 with next-gen consoles launching soon after.
6. Fan Expo Dallas 2020
Where: Dallas, TX
When: Oct 23rd – 27th
Covering everything from gaming to comics and sci-fi, Fan Expo Dallas is one of the largest North American conventions of the year for those invested in geek culture. It's also packed to the brim with cosplayers and family-friendly activities, special celebrity guests, and even an area where you can get a tattoo of one of your favorite gaming, film, or comic characters to memorialize your visit. This American staple is well worth a visit come March 2020.
7. Paris Games Week
Where: Paris, France
When: TBD
Much like E3 and Gamescom before it, Paris Games Week is one of the conventions best known for awesome game reveals and exciting peeks into previously announced titles. We're sure to see publishers bringing their best offerings to the show, especially considering that it usually falls near the end of 2020 when gamers will be adopting new hardware. So, since it's easy to assume that Paris Games Week will be the ultimate showcase of gameplay before those holiday launches, you won't want to miss the inevitable smorgasbord of gameplay we're sure to receive.
8. Blizzcon
Where: Anaheim, CA
When: TBD
After knocking it out of the park with 2019's Blizzcon, Blizzard's 2020 show is almost guaranteed to be overflowing with new information on recently announced games like Diablo 4 and Overwatch 2, and we're also sure to hear about the usual new World of Warcraft content. Blizzard fans are a loyal bunch always eager for the next new thing from the famed developer and publisher, so with so many amazing games in development, it's not a stretch to think that Anaheim's Blizzcon 2020 will be one of the biggest yet.
9. The Game Awards
Where: Los Angeles, CA
When: TBD
The Game Awards is a yearly show full of high-profile announcements, industry icons, live music, developer insights, and an obvious flurry of awards. Despite some controversy over the years regarding its hosts and judging process, The Game Awards remains one of the largest showcases for new and upcoming games. Getting an opportunity to hear from those in the industry and see so many developers receive recognition for their hard work is always a joy regardless, so make sure to tune in to this one near the end of 2020.
10. Eurogamer Expo (EGX)
Where: EXCEL, London
When: September 17th – 20th
Perhaps the largest UK-based gaming convention, Eurogamer Expo (EGX) is a truly riveting experience for European gamers. Offering plenty of hands-on experiences, tournaments, cosplaying, and general celebration of the medium, EGX is always guaranteed a massive attendance. Plus, the recent expansion to Berlin in 2018 has given even more people the opportunity to meet and engage with their favorite upcoming games and developers. We'll keep you updated as times and locations come in for this one.
MORE 2020 GAMING:
– Biggest New Horror Games of 2020 & Beyond
– New PS4 Games of 2020: All The Release Dates
– New Switch Games of 2020: All The Release Dates
Some of the coverage you find on Cultured Vultures contains affiliate links, which provide us with small commissions based on purchases made from visiting our site. We cover gaming news, movie reviews, wrestling and much more.