Horror games, just like their movie counterparts, feel like they're in a bit of a renaissance period. While Steam will always be overflowing with tenapenny jumpscare factories made in ten seconds using Microsoft Paint, there's been some great horror games in 2018 that don't do things the conventional way and are all the better for it.
Below you will find some of the best horror games of 2018, ranging from some good ol' fashioned haunted houses to zombie bashing and much more. It has to be said that this year hasn't arguably been as strong for horror games as last year, however, with 2019 looking to be even stronger. Nonetheless, there's something for horror fans of all persuasions, though bear in mind that some of these are Early Access titles and may be fairly different down the line.
1. Infliction
Developer: Caustic Reality
Publisher: Caustic Reality
Platform: PC
Sometimes you just need to do the basics really well to make an impression. That's exactly the story with Infliction: a murder mystery set in a haunted house where the spirits won't go quietly. Stylish as heck with a narrative that's worth regularly soiling your pants to uncover, Infliction is a short but wholly terrifying time.
From our Infliction review:
"Infliction succeeds where a majority of horror games fail by providing genuine scares through its hair-raising environments and terrifying spirits that stalk the player."
2. Visage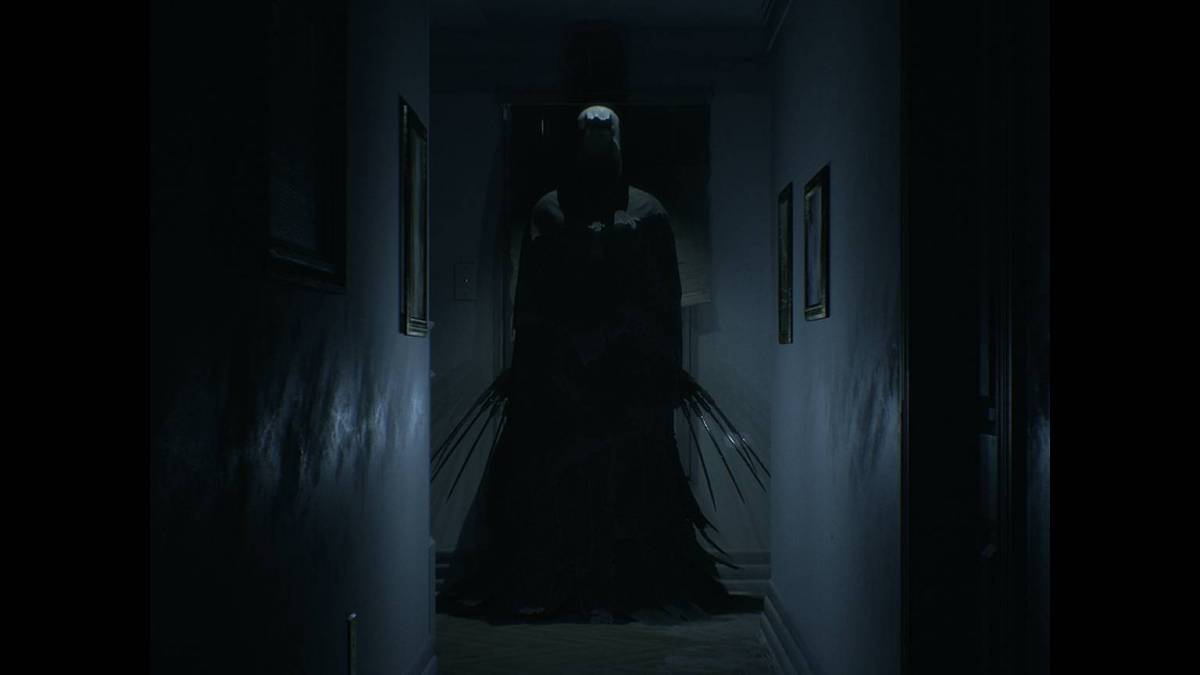 Developer: SadSquare Studio
Publisher: SadSquare Studio
Platform: PC
A game so perennially on everyone's "biggest upcoming horror games" lists, it was almost a shock to see Visage finally arrive after what felt like an age in limbo. Though it's still very much in Early Access with its spooky story not quite fully told, what's available right now has been hailed as one of the purest horror experiences available and one that relies on developing a mood and sense tension over sudden bangs. Watch this one closely into 2019.
3. Vampyr
Developer: DONTNOD
Publisher: Focus Home Interactive
Platform: PC, PS4, XB1
While perhaps not an out and out horror game in terms of scares, Dontnod's Vampyr fits the bill because of its atmosphere. There's something distinctly dark about descending the fates of entire districts. You play as newly-sired vampire who must balance becoming more powerful and helping people in a plague-ridden London. It's a game that constantly asks tough questions of the player and one that isn't afraid of getting very ugly when it needs to.
From our Vampyr review:
"Filled with moral dilemmas and an unexpected strategic depth to its city system, Vampyr is a vampire RPG that isn't afraid to bite back. Although some characters are quite stiff in dialogue, it's still a great game overall with intense confrontations, fast-paced combat and a thrilling story."
4. Call of Cthulhu
Developer: Cyanide Studio
Publisher: Focus Home Interactive
Platform: PC, PS4, XB1
While the man/squid himself may struggle to elicit scares like he used to, his demented followers certainly don't. Call of Cthulhu, based on Chaosium's pen and paper RPG, starts off slowly as a detective mystery before eventually descending into an all-out nightmare. While it's not without its rough edges, Call of Cthulhu should be an easy pick for any Lovecraft fans and especially its manic and captivating latter stages.
From our Call of Cthulhu review:
"A laundry list of shortcomings with Call of Cthulhu prevent this betentacled Great Old One from rising very far. Still, its b-movie charm does have something to offer to those who can ride out the rougher spots."
5. State of Decay 2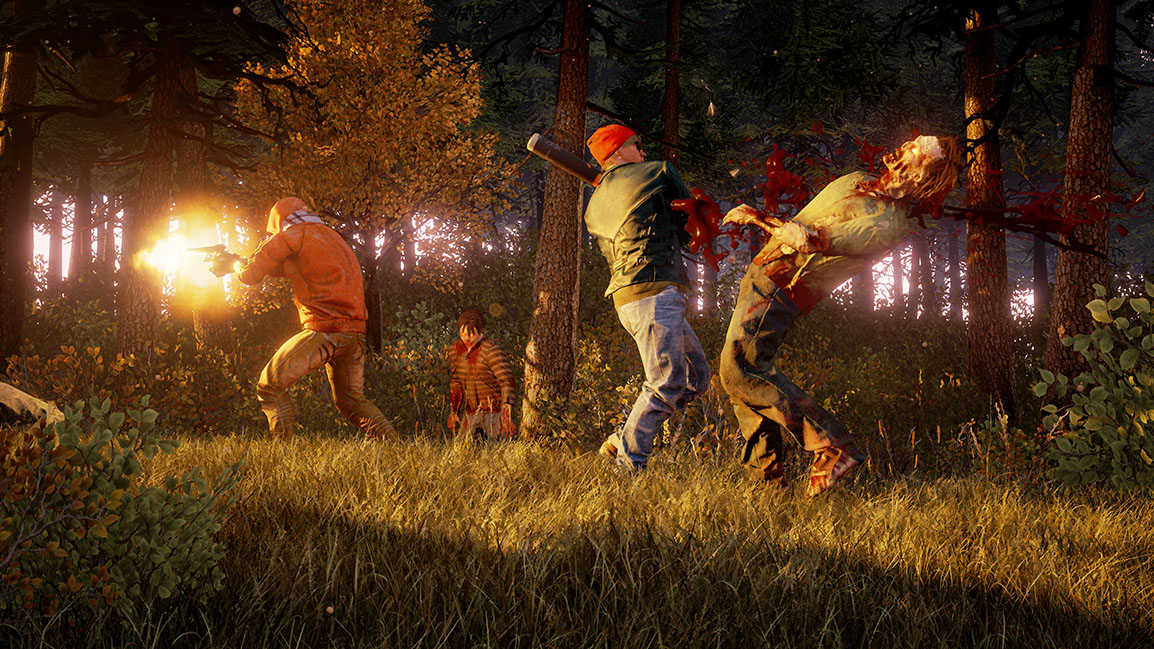 Developer: Undead Labs
Publisher: Microsoft Studios
Platform: PC, XB1
Criticised pretty heavily at launch for being a bit of a bugfest, State of Decay 2 has recovered in the months since to provide a zombie survival experience that may be better than the original. If you enjoy micro-management and beating up the undead, State of Decay 2 could be the perfect horror game from 2018 for you and even some friends thanks to its fun co-op.
READ NEXT: The Best Zombie Games
6. The Forest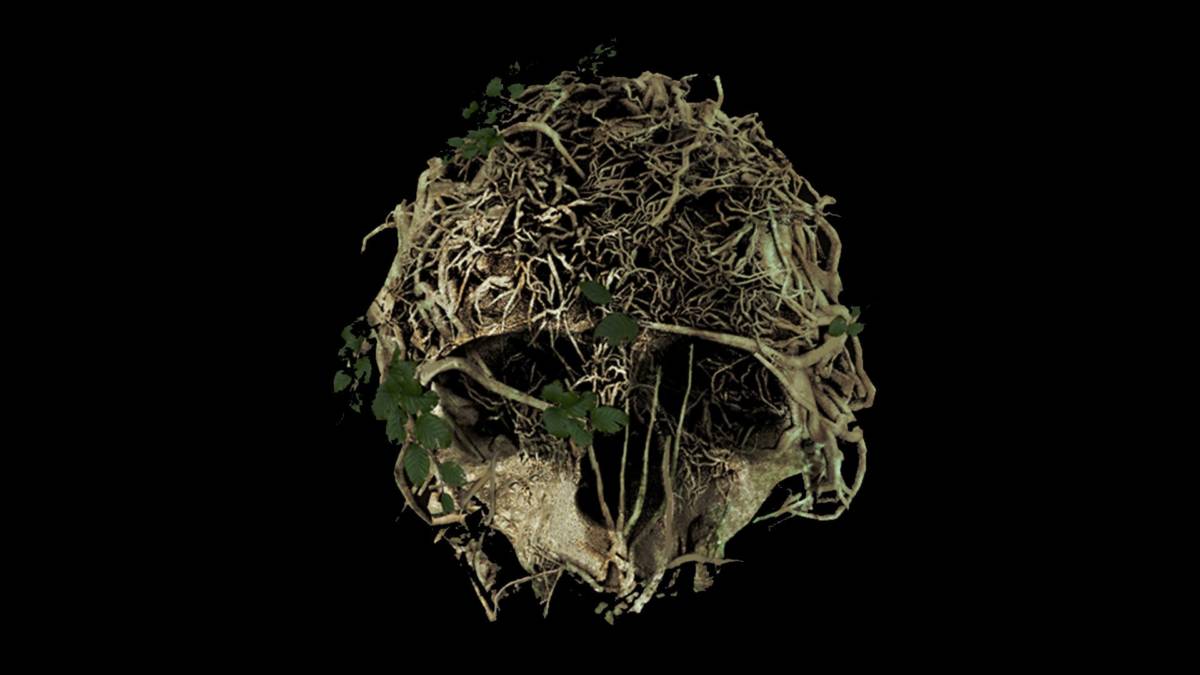 Developer: Endnight Games
Publisher: Endnight Games
Platform: PC, PS4
An Early Access success story, The Forest spent many years being worked on before eventually releasing fully for PC earlier this year and PS4 just recently. A "classy" survival game, The Forest tasks you with tracking down your captured son on a peninsula swarming with things that go bump in the night. Or, if you're a bad dad, just build a bunch of ziplines. If you're not afraid of the dark, you will be after your first cave descent in The Forest.
From our The Forest review:
"If you're yet to try the game on PC, its PS4 version is a surprisingly sleek and arguably just as rewarding time-sinker that won't even make you feel bad for being a terrible parent. Sorry, Timmy, I am one with the trees now."
7. The Light Keeps Us Safe
Developer: Big Robot Ltd
Publisher: Big Robot Ltd
Platform: PC
The words "procedural generation" may strike fear into the hearts of many just because they don't like it, but The Light Keeps Us Safe uses it to keep its experience always fresh and your underwear the opposite. As you may expect, your goal is to keep your path lit or face the wrath of the murderous robots left behind after an apocalyptic event. This is another one in Early Access and is a little thin on the ground for content right now, but it's clear where
8. Hunt Showdown
Developer: Crytek
Publisher: Crytek
Platform: PC
An action horror game that's one of the year's most adventurous and unique titles, Hunt Showdown is a constantly tense and unnerving PVPVE affair. Similarly to Escape From Tarkov, all your hard work from collecting bounties can be undone by another player, meaning that you have to have six pairs of eyes in your head to keep on top of it all. Another Early Access title that will hopefully move to a broader launch in 2019.
9. Getting Over It With Bennett Foddy*
"This isn't horror," you exclaim before making your way to Steam to prove me wrong. The climb is going smoothly, the peak in touching distance as the narrator rabbits on; you have this. But then your hand is in the wrong position by a single degree and the game's true nature is revealed. Falling. Screaming. Falling. Screaming. The descent eventually ends, but the screams never do. This is Getting Over It with Bennett Foddy.
*It came out in 2017 but the trauma from this game cannot be defined by time.
READ NEXT:
– 10 Best Horror Games Of The Current Console Generation
– The Best Horror Games
– The Best Horror Movies
Some of the coverage you find on Cultured Vultures contains affiliate links, which provide us with small commissions based on purchases made from visiting our site. We cover gaming news, movie reviews, wrestling and much more.