The best horror books for teens have to do two things. Firstly, they have to be scary – of course. But they also need to serve to introduce young readers to the genre, drawing them in and making sure that they get hooked. A whole generation of kids started very young as horror readers with Goosebumps; before a certain boy wizard and his magic school came along, Goosebumps author R.L Stine was the best-selling children's series author of all time. But for some, the genre comes later – and this list of the best horror books for teens offers some great places to start.
The Best Horror Books For Teenagers
1. The Betrayal – R.L Stine
Speaking of R.L Stine, did you know that he also wrote horror novels for teens? Fear Street is the name of his young adult series, and while not quite as prolific as Goosebumps, there is plenty here to get started with – and these books are seriously grown up, too. There are 51 books in the series before you start counting the spin offs and mini-series that came along after.
The Betrayal is the first in one of those mini-series, Fear Street: Saga. The saga explains the origins of Fear Street, a place where gruesome murders and paranormal occurrences are par for the course. The Betrayal takes readers to Puritan America, outlines the feud between the Fier and Goode families and helps to explain the curse that haunts Fear Street. It's a great place to start with Stine's YA books, especially if you've watched the movies.
2. Carrie – Stephen King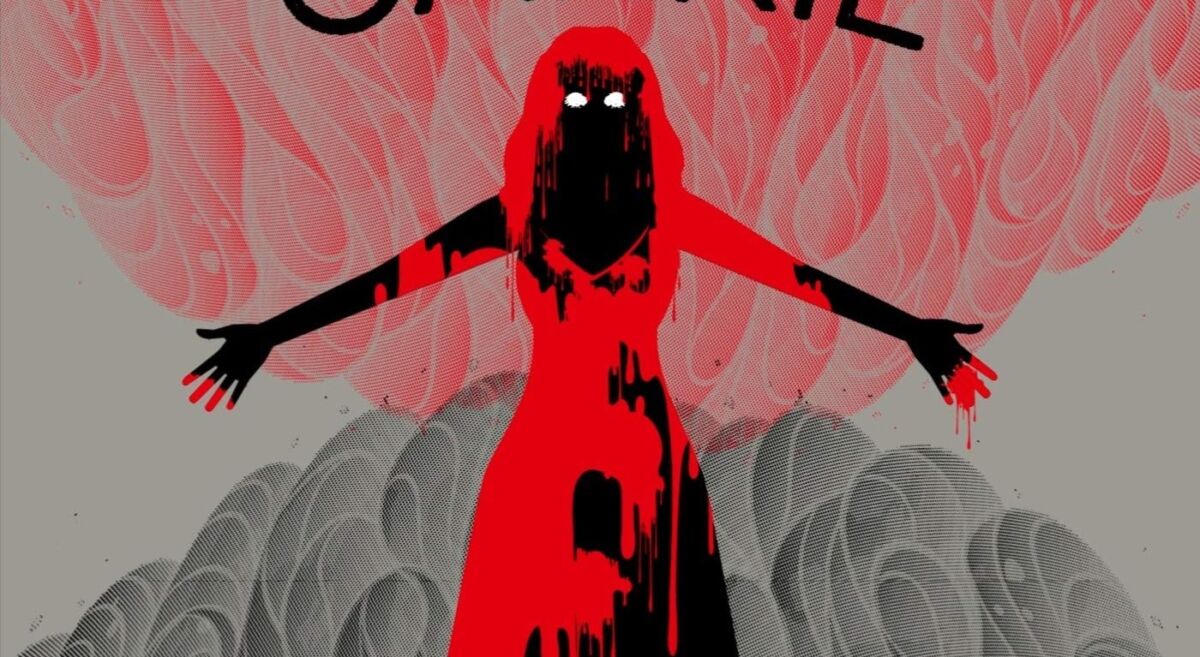 Stephen King is, of course, one of the most popular authors of all-time, and his novel writing career started way back in 1974 with Carrie – still one of his best-known and most popular books. It also happens to be one of the best horror books for teens, especially ones who are new to horror or to Stephen King himself; prepare to be really freaked out reading this.
Carrie tells the story of a lonely, bullied high-schooler who comes from an abusive, religious household. She re-discovers that she has telekinetic powers and goes on to use them to take revenge on the people who have wronged her, and to cause a huge disaster in the town. Aside from showing all the horror promise that King would come to be known for, teens will also find Carrie scarily relatable.
Sale
3. Cirque du Freak (The Saga of Darren Shan Book 1) – Darren Shan
So far, this list of best horror books for teens is severely lacking in a vampire tale – but luckily, Darren Shan has us covered with his twelve book young adult series, The Saga of Darren Shan. Four trilogies make up the entire series, following Darren Shan (the character) being made into a half-vampire in return for the life of one of his best friends.
Cirque du Freak is the first book, which introduces the characters and a lot of the vampire lore – which is a bit different to what we are used to from the bloodsuckers. Shan's vampires don't bite their victim's necks; they drink small amounts from open veins. They can climb walls with their long fingernails. They can absorb their victims' spirits, and are partially immune to sunlight. Teens have been loving this saga for quite a long time, and it is easy to see why it remains popular.
4. Coraline – Neil Gaiman
Coraline is better known as a book for kids, but if there are any teens just dipping their toes into horror, it is a good place to start. And, in true Neil Gaiman style, it works on several different levels anyway – and teens may just find it scarier than kids. It is a very creepy, atmospheric story, but there's also a graphic novel version, which might appeal to different sorts of young readers, or those who are a bit reluctant to start.
One rainy day, Coraline discovers that there is another world through a mysterious door in her block of flats. In the Other World, which is almost exactly the same as her own, her Other Mother and Other Father have more time for her, and Coraline enjoys her stay there. When she is given the chance to live there forever, Coraline refuses, but then has to rescue her parents from the wrath of Other Mother, who traps them in the Other World.
Sale
5. Dread Nation – Justina Ireland
Zombie horror is practically a genre of its own, and in Dread Nation, Justina Ireland combines it with some alternative-reality historical fiction as well as a bit of sapphic romance for added flavour. Many horror novels work on some allegorical level to tell a different story, but Dread Nation isn't even trying to hide the fact it has some serious political statements to make as well.
In an alternate-history United States, the fact that zombies began to appear completely derailed the Civil War. Black and Native American children attend combat schools to learn how to fight zombies, so they can become protectors of wealthy people. Jane knows that the school is an opportunity for her, but she just wants to go home. When people begin to mysteriously disappear, Jane realises the zombies are the least of her problems.
Sale
6. Frankenstein – Mary Shelley
There should be space for a classic or two on a list like this, and it is lucky that Frankenstein is easily one of the best horror novels for teens.
For those new to reading classics, Frankenstein is short and doesn't look at all intimidating on the bookshelf. Mary Shelley was only a teenager herself when she wrote this book, practically inventing the science-fiction genre when she did – and giving readers ever since a bit of a scare.
Frankenstein, of course, is not the name of the monster. Doctor Victor Frankenstein is the man who builds the monster, bringing it to life, and then finds that he and his creation have some rather different points of view. When it comes to horror, teens might find Frankenstein quite genteel compared to some of the others on this list, but it shouldn't matter when the story is this good.
Sale
7. The Girl From The Well – Rin Chupeco
This is one of the newer novels on the list, but it has easily earned its place as one of the best horror books for teens. For fans of Japanese horror, this is the perfect read – and it is also just a really good, creepy ghost story. This is the sort of horror story that will keep readers up at night, watching the shadows move in the corner of their rooms.
Okiku is the spirit of a murdered child, who roams the Earth and frees the spirits of other murdered dead people. When she meets Tark, a troubled boy feared by those around him, she recognises that he is hosting a demon. Okiku wants to free Tark, but if the demon dies in the process, then Tark will die too.
8. The Merciless – Danielle Vega
Keeping on the demon theme for a while longer, Danielle Vega's The Merciless centres on that topic too. The book was marketed as The Exorcist meets Mean Girls, and readers generally agree that the story delivers plenty when it comes to those two comparisons.
Sofia Flores regrets getting involved when her friends, three perfect girls, tell her that they want to help Brooklyn Stevens – she didn't know that would involve them attempting to exorcise the demon that they think Brooklyn is harbouring. Sofia just wants to get away from the 'exorcism', but she can hardly speak up against her friends. After all, she might be next.
9. The Strange Case Of Dr Jekyll and Mr Hyde – Robert Louis Stevenson
One more classic for the list, The Strange Case Of Dr Jekyll and Mr Hyde doesn't really need any introduction; like Frankenstein, the story has become a pop culture staple. Also like Frankenstein, the novel is short and easy for teens to pick up – even those who might be a bit reluctant to try something older.
Dr Henry Jekyll has spent much of his life trying to suppress his 'evil urges'. In desperation he creates a serum that he hopes will separate the part of his personality that has these urges. Instead, he transforms into the evil and remorseless Edward Hyde, who gets stronger throughout the story and commits evil deeds. The story is gothic horror, rather than pure horror, but it is a classic for a reason.
10. There's Someone Inside Your House – Stephanie Perkins
Rounding up this list with a good old serial killer story is the order of the day. Stephanie Perkins is probably best known for her romance novels, but although there is some romance in There's Someone Inside Your House, for the most part it is a classic, creepy tale playing on that teen horror movie staple trope of the killer who gets inside the house.
Makani Young has moved from Hawaii to Nebraska, in order to live with her grandmother. Makani is having a hard time adjusting to her new life. And then, as if that wasn't enough, someone starts picking off the students at her high school, one by one, in some very gruesome ways. Will Makani survive the killer, or is she just going to be another victim?
READ NEXT: The Best Psychological Thriller Books
Some of the coverage you find on Cultured Vultures contains affiliate links, which provide us with small commissions based on purchases made from visiting our site. We cover gaming news, movie reviews, wrestling and much more.