When it comes to the best psychological thriller books, you should definitely experience them without knowing much about the actual story. That can be quite difficult in a world where a lot of the very best ones are made into films or TV shows, but it can really be worth it if you can possibly avoid spoilers for these stories. Some of the best psychological thriller books read like horrors, with the sense of anticipation building up and up until the reader is sure that something is going to snap at any moment. Test out your nerves and check out this selection.
The Best Psychological Thriller Books
1. My Sister, The Serial Killer – Oyinkan Braithwaite
This is one of the newest books on the list, published only in 2019, but it was a sensation at the time of publication, and got listed for a ton of prestigious awards such as a Booker Prize longlisting and shortlisted for the Women's Prize for Fiction. The literary merits of this book aside, it is also just a really great read.
Korede is the put-upon elder sister who has helped her little sister Ayoola clean up no less than three times after Ayoola has murdered three boyfriends. Ayoola says it is self-defence and Korode doesn't really think about it, until Ayoola starts dating a man that Korode has been in love with. My Sister, The Serial Killer is full of treacle-thick black comedy and as sharp as any classic thriller you can think of.
2. And Then There Were None – Agatha Christie
Speaking of classics, Agatha Christie is a name that has to come up on a list of the best psychological thriller books. She was a master of the genre, building stories so tightly wound that by the end of the tale, you're on the edge of your seat.
Ten strangers are brought to an island off the coast of Devon, and at dinner a recording plays the voice of their mysterious host, accusing all of them of harbouring a guilty secret. As a storm sets in over the island, the guests begin to die one by one. And Then There Were None is a murder mystery by definition – in fact, the best-selling murder mystery of all time – but the psychological elements of the story are plain to see.
3. Rebecca – Daphne Du Maurier
Another absolute master of the genre is Daphne Du Maurier, an author who really knew how to create an atmosphere with her settings and then exploit that atmosphere for maximum creepy effect. Her Jamaica Inn is a masterclass in writing setting, but Rebecca is the true jewel in her crown when it comes to psychological thrillers.
A young woman is wooed and quickly chooses to marry the enigmatic widower Maxim de Winter. He takes her to Manderley, his Cornish estate, where the new Mrs de Winter quickly comes to realise that her husband – and indeed his entire household – is haunted by the memory of his first wife Rebecca, and the mysterious circumstances of her death. It is no exaggeration to say that Rebecca is one of the best psychological thriller books of all time.
Sale
4. The Woman In The Window – A.J Finn
From the classics to the shiny and new now, A.J Finn's debut The Woman In The Window took the world of psychological thrillers by storm when it was released in 2018. It has spawned a Netflix movie since then which has, predictably, got some pretty poor reviews so you are much better off checking out the book that started it all.
Anna Fox is a woman who hasn't left her house in ten months. She spends a lot of her time watching the world go by through her window, and when the Russell family move in, she is drawn to them and how perfect they seem to be. One night though, Anna hears a scream and is thrown into having to uncover the truth of what she saw – but can she even trust herself?
5. Gone Girl – Gillian Flynn
The phenomenon that was the buzz around Gone Girl had to start somewhere, and of course it can all be traced back to Gillian Flynn's sharp and clever writing in easily one of the most popular and best psychological thriller books of recent years. She is a real talent, capable of building up tension to levels so unbearable that even a reader needs to take a break to catch their breath.
On the morning of his fifth wedding anniversary, Nick Dunne's wife Amy has disappeared. The police suspect Nick and Amy's friends confirm that she was afraid of her husband. Nick denies it, but evidence begins to build against him and we are drawn into a story where absolutely nothing can be taken at face value, and nothing is quite how it seems.
Sale
6. Red Dragon – Thomas Harris
The Hannibal Lecter series is four books strong, and thanks to the way that the films – especially The Silence of the Lambs – have been absorbed into pop culture, we think we know Hannibal Lecter's story. But if you don't read the books, you're missing out on some seriously skilled writing — Harris really knows his trade.
Red Dragon, the second book chronologically in the Hannibal Lecter series, is the original novel and the one that started the whole legend of Lecter. Will Graham was a profiler extraordinaire until he was injured capturing Dr Hannibal Lecter. When a new serial killer emerges, Graham realises he needs Lecter's brilliant mind to help him capture the killer. So we are introduced to Dr Lecter, one of the greatest characters of all time, and an expert manipulator.
7. Out – Natsuo Kirino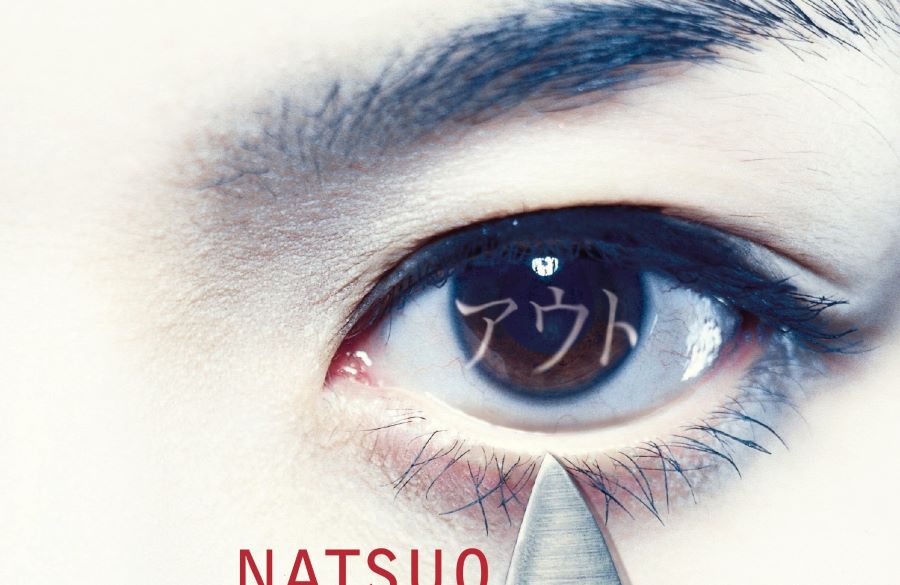 If you like your psychological thrillers to have more than a touch of the macabre about them, then Out is probably the book for you. It is definitely not a read for the faint-hearted. Published in Japan in 1997, it was translated into English in 2004 and was very well received. Kirino is a big name in crime writing in Japan, and it isn't hard to see why.
Out follows four women who work the nightshift at a boxed lunch factory, packing bento boxes. Each of them has a difficult home life, full of issues with their families. When one of the women snaps and murders her abusive husband, the women band together to dispose of the body – which is fine, until the body parts begin to turn up and the women begin to turn on each other.
Sale
8. Misery – Stephen King
No list of best psychological thriller books is complete without Stephen King, and of course, that book has to be Misery, his masterpiece in suspenseful writing. Like Hannibal Lecter, Misery is so engrained in the zeitgeist that we feel we know the story already, but if you haven't had a chance to check out the original novel then I'd recommend giving it a read.
Paul Sheldon, a popular author, is badly injured in a car accident and taken into the home of Annie Wilkes, who cares for him and gives him pain medication. As Paul realises he is a prisoner in her home, he comes to understand that Annie is a psychotic fan of his work, intent on forcing Paul to bring back to life a character he killed off in his last novel.
Sale
9. The Family Upstairs – Lisa Jewell
Lisa Jewell is a big name when it comes to modern psychological thrillers and almost any of her novels could have been included on this list. The Family Upstairs is a pacy, dark and twisted affair with a plot that zips along at high speed, leaving any reader a bit breathless with anticipation.
In a house in Chelsea, a well-fed and happy baby is awake in her cot, waiting to be picked up. But the only other occupants of the house are three decomposing bodies which have been dead for some time. Someone has been looking after the baby, but they're gone now. What happened to them? And why has the baby been left alone?
10. The Girl With The Dragon Tattoo – Stieg Larsson
Stieg Larsson's Millennium trilogy is a genre-defining work of Swedish crime novels, published posthumously after the tragically early death of the author in 2004. In 2008, Larsson was the second-best selling author in the whole world thanks to his Millennium trilogy, and of course it all started with The Girl With The Dragon Tattoo.
Lisbeth Salander is Larsson's greatest creation, a tattooed computer hacker hired alongside disgraced journalist Mikael Blomkvist to solve a forty-year-old mystery. Harriet Vanger disappeared from a gathering on an island owned by her family, and her uncle is still convinced that a member of the family killed her. Salander and Blomkvist are about to discover how far the rich and powerful Vangers will go to protect themselves.
11. Shutter Island – Dennis Lehane
Dennis Lehane is a prolific author, with more than a dozen novels to his name. Many of these are in the Kenzie and Gennaro series, but Shutter Island is one of his standalone novels, and a really great one. Lehane writes with an old-school, hardboiled vibe that is completely engrossing from start to finish.
Shutter Island follows US Marshal Teddy Daniels as he tracks an escaped killer to the Ashecliffe Hospital for the Criminally Insane on Shutter Island. There is a hurricane headed for the island and Teddy finds more mystery than he expected, from cryptic clues to a woman escaping from a locked room. Someone is trying to drive Teddy mad, and the closer he gets to the truth, the harder it is to see exactly what it is he's looking for.
12. The Silent Patient – Alex Michaelides
One further newer entry for the list, it would be a surprise if The Silent Patient wasn't chosen for future best psychological thriller books lists – Michaelides' debut really is something special. If you are a big fan of twist endings in your thrillers, then this is certainly the book for you to check out.
Theo Faber is a psychotherapist charged with finding out why Alice Berenson, a woman with an apparently perfect life, shot her husband five times. She hasn't said a single word since that day, and Theo is obsessed with getting her to talk and unravelling the mystery of the whole thing. But the search for truth threatens to consume him.
Sale
READ NEXT: 10 Best Fantasy Book Series Of All Time
Some of the coverage you find on Cultured Vultures contains affiliate links, which provide us with small commissions based on purchases made from visiting our site. We cover gaming news, movie reviews, wrestling and much more.