It's amazing how many massive open world games there are to choose from that offer intriguing quests, gear to obtain, bosses to hunt, and that freedom experience you don't get in other genres. It's even crazier that all of this costs nothing, and here we are delving into the best free open world games out there.
So, if you're unsure what to play next, this list has a little something for everyone. Though all these games do have some form of paid DLC (after all, developers have to eat as well), there is still a wealth of content available to you without needing to dip into your wallet.
The Best Free Open World Games
10. Planetside 2
Developer: Rogue Planet Games
Publisher: Daybreak Game Company
Platforms: PC, PS4
If multiplayer games are right up your alley, then here is one of the biggest. Planetside 2 holds up to 2000 players fighting across a sprawling battlefield, allowing you to craft your own story and become a battle-hardened veteran.
Choose between 3 distinct factions: Terran Republic, New Conglomerate, and Vanu Sovereignty, which come equipped with their own weapons, vehicles, and abilities. The battlefield is yours to do with as you please. Fight with your allies, infiltrate the enemy base, or cover your force's retreat. Whatever you decide, we hope you fight well or die trying.
9. Dauntless
Developer: Phoenix Labs/Iron Galaxy
Publisher: Epic Games
Platforms: PC, PS4, PS5, Xbox One, Xbox Series X & S, Switch
Taking inspiration from the Monster Hunter Series, Dark Souls, and World of Warcraft, comes the expansive world of Dauntless, where you, the Slayer, must hunt down Behemoths that threaten humanity.
Dauntless delivers a wealth of content intertwined with a free-to-play model that's not after your money, meaning you can slay some utter monstrosities and craft gear that delivers both looks and perks. The game even gives you the choice to hunt alone or with up to 4 players to bring down the more challenging beasts. If this calls to your inner savagery, go slay some Behemoths and wear them as proof to boast to your friends.
8. Destiny 2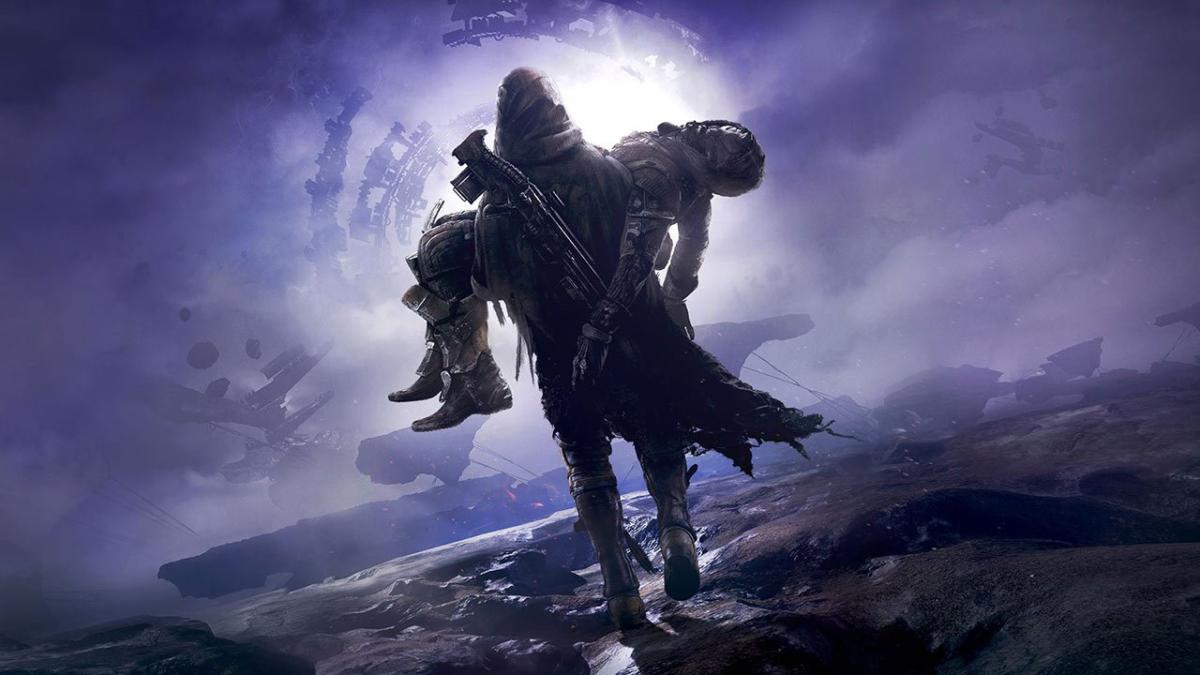 Developer: Bungie
Publisher: Bungie
Platforms: PC, PS4, PS5, Xbox One, Xbox Series X & S
A title that combines both FPS and RPG genres in a unique sci-fi fantasy setting with a wealth of content included for free. Destiny 2 is armed with 3 classes, each with fluid gameplay, tonnes of weapons and armour, and a variety of content to give you an excuse to pull the trigger.
This game continues to evolve, offering years' worth of updates for newcomers to sink their hours into. However, there are many paid elements from the hit-or-miss expansions, a microtransaction store, and battle passes to acquire. So, if you're itching to shoot more timely threats, you'll have to pay for it, but there's plenty to indulge in for free.
7. Lost Ark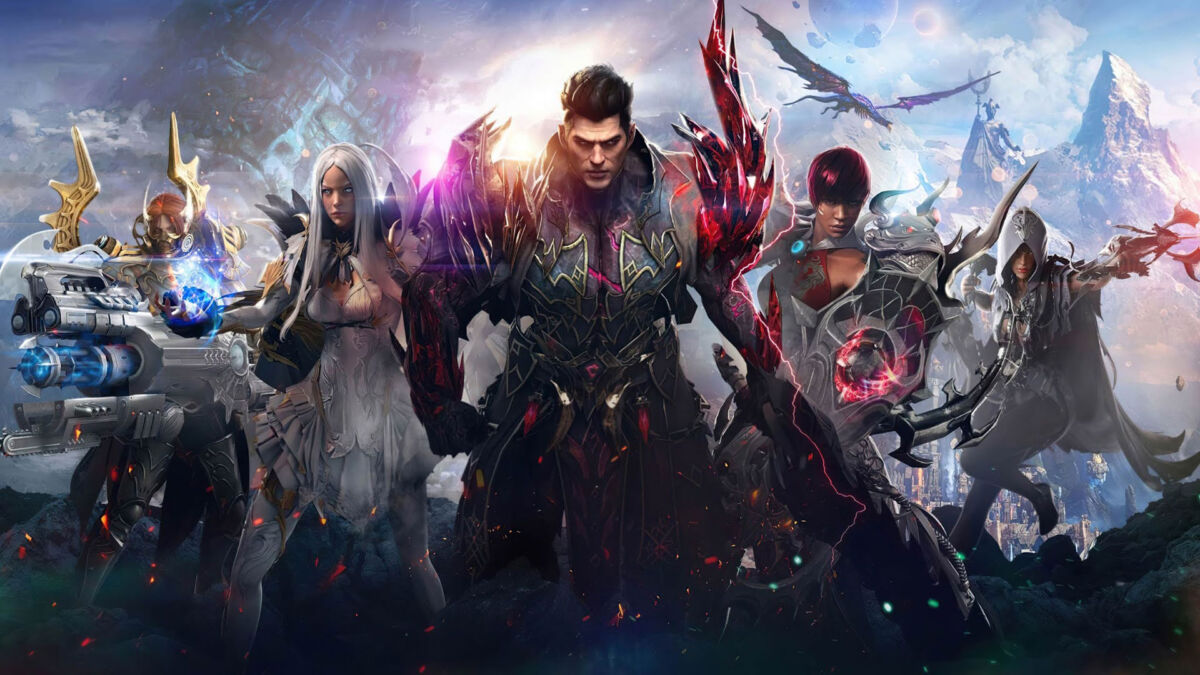 Developer: Smilegate RPG, Tripod Studio
Publisher: Amazon Games
Platforms: PC
What makes Lost Ark so impactful is the surprising amount of depth in each element of gameplay. From slick combat that utilises a wide variety of tools and skills that tailor your playstyle on the battlefield to your own fortress where you can throw parties for your guildmates, this game has it all. You even get a ship that lets you voyage across the 150 square kilometres in search of secrets, creative boss fights, and even massive siege battles of epic proportions.
Lost Ark's bigger set pieces that pit players and allies against an army are some of the more visually impressive sections that most MMOs don't quite live up to. Seeing the scope of the carnage onscreen paired with an art style that complements the chaos, Lost Ark has some jaw-dropping moments that keep you coming back for more.
6. The Lord of the Rings Online
Developer: Daybreak Game Company
Publisher: Daybreak Game Company
Platforms: PC, macOS
Another MMORPG with a sprawling landscape to explore, but what makes The Lord of the Rings Online special is that it's set in Tolkien's most famous setting, Middle Earth. It's the perfect game for Tolkien fans, as you'll encounter familiar locations and enemies from the books, along with plenty of new lore and content to discover.
With 11 playable classes and over 1000 skills, traits, and titles, this game is packed with content and even lets you fight for or against Sauron — something that not a lot of Lord of the Rings games give you the freedom to do. It's perfect for players who love the MMO-style experience and even Tolkien fans who don't. It's worth noting that there are restrictions on the free version, as some content will either require a subscription or microtransactions. But the value is there if you just want to immerse yourself in Tolkien's Middle Earth.
5. Genshin Impact
Developer: miHoYo
Publisher: miHoYo
Platforms: PC, PS4, PS5, Android, iOS
"Breath of the Wild meets anime" is a recipe for success, especially when miHoYo offers a staggering amount of content for free. The RPG elements help differentiate this enough from the new Zelda games to make Genshin Impact stand on its own two feet, even if it burns with familiarity.
Journey through the main campaign, fight some epic Monster Hunter-like bosses, or clear some enemy camps; the world of Genshin Impact is yours to explore at your own pace. With the momentum of new content always being added into the mix, it's hard to get bored with a game that keeps throwing exciting new features at you.
4. Warframe
Developer: Digital Extremes
Publisher: Digital Extremes
Platforms: PC, PS4, PS5, Xbox One, Xbox Series X & S, Switch
A game more transformative than anything else on this list, Warframe is an expansive online action RPG, fast-paced third-person shooter, and looter. It has a unique sci-fi setting that is a blend of procedurally generated levels and vast open worlds.
This game spoils you rotten, as every expansion, update, and well over 49 classes to choose from are yours to keep. Additionally, you can earn almost everything without spending anything, though it could take a little sweat and grind before you obtain it. It's hard to believe this game is free, and it's easy to get lost in what to do next as you'll have everything at your disposal. Easily one of the best free open world games ever and perfect for players who want to indulge in a huge world with stuff to do.
3. Guild Wars 2
Developer: ArenaNet
Publisher: NCSOFT
Platforms: PC, macOS
Speaking of massive worlds with lots to do, Guild Wars 2, an online MMO RPG, has been around since 2012 and has improved on its predecessor in practically every way. The game even utilises player choice to weave a narrative based on your decisions for a more personalised playthrough. You even have plenty of freedom to build your character however you wish. From skill and armour choices to picking one of 9 classes, there is so much diversity to keep the game feeling fresh.
The core game is free, though it does come with some restrictions, such as limited character slots and level-gated maps, which can create minor annoyances while playing. But content is plentiful in the free-to-play version, especially when starting fresh.
2. RuneScape
Developer: Jagex Ltd
Publisher: Jagex Ltd
Platforms: PC, macOS, Android
RuneScape has survived over 2 decades in players' hearts, and it's no surprise either. This MMORPG was one of the first of its kind and has since set the bar for what the genre can achieve. The most innovative feature is the skill system, where the more players work on their specific skills, the stronger they'll become. For example, cooking food will enhance your chef capabilities, and engaging in combat will level up those perks as well. It's this ingenious concept that simulates the real-life concept of "practice makes perfect" that games like Skyrim and Elder Scrolls Online have since adopted.
Similarly to Guild Wars 2, RuneScape's free version does come with plenty of restrictions that can hurt the enjoyment at times. Fortunately, what's included is more than enough to keep you entertained for hours, and as far as MMOs go, it's one of the best.
1. Star Wars: The Old Republic
Developer: BioWare, Bioware Austin, Broadsword
Publisher: Electronic Arts
Platforms: PC
When Star Wars: The Old Republic first released in 2011, it took the world by storm as it featured a diverse way for players to interact with the game. From playing as a Jedi or a bounty hunter to engaging in space battles, this game brought the MMORPG genre to new standards. Not to mention the stellar voice acting in an MMO for its time. What is interesting is that each of the 8 classes offers a different story to embark on, meaning it's encouraged to play through multiple times to see and do everything.
A game that lets you fully immerse yourself in the Star Wars universe like no other and offers various options to customise your playstyle makes Star Wars: The Old Republic arguably the best Star Wars game ever and also one of the best free open world games.
READ NEXT: 20 Best Free RPGs You Should Check Out
Some of the coverage you find on Cultured Vultures contains affiliate links, which provide us with small commissions based on purchases made from visiting our site. We cover gaming news, movie reviews, wrestling and much more.