Dystopian novels of the YA variety have been super popular in the last decade or so – so popular, in fact, that putting together a list of the very best dystopian books for teens has been a very difficult task. This list includes some classics that aren't strictly just for teens, but are studied enough in schools that kids should definitely be exposed to them – and they're also just really great stories in their own right. There are also some of the usual suspects, and a few that aren't quite as well known – but all of them deserve a place on a list of the best dystopian books for teens.
The Best Dystopian Books For Teens
1. The 5th Wave – Rick Yancey
If alien invasions and sci-fic based dystopias are your thing, then you should definitely check out The 5th Wave. Yancey is a reliable pair of hands when it comes to genre fiction, be that mystery or science-fiction, and people were raving about The 5th Wave. They still are, in fact.
By the fifth wave of the alien invasion, the only thing survivors know is that you can't trust anyone – even those who appear to be other survivors. Cassie is all alone in this strange, terrifying new world and it's safer like that. But then she meets a boy who might be her only hope, and Cassie has to choose between giving up and standing up to fight.
2. Animal Farm – George Orwell
Animal Farm is a true classic of dystopian literature, and the novella length makes it a better choice than 1984 for a list of the best dystopian books for teens (although also totally check out 1984 if you like Orwell's work!).
A farm is taken over by the mistreated animals, led by revolutionaries who promise to make the farm a better place for everyone, a utopia and a paradise for all who call it home. But the dream soon begins to turn sour, as the animals realise that the pigs who are leading them are sinking into a tyranny just as terrible as that led by the humans. Animal Farm is a sharp, satirical story about the nature of people and freedom.
3. Cinderella Is Dead – Kalynn Bayron
Not all dystopias look the same, and Kalynn Bayron's take on the Cinderella story is a dark retelling of the story. Much like Animal Farm, the dystopian elements feel less obvious than some of the others on this list, but that doesn't make them any less chilling.
Two hundred years after Cinderella found her happy ever after, girls are required to appear at an annual ball to be chosen for marriage. If they aren't picked, they're never seen again. Sophia would rather marry her childhood best friend and escapes the ball only to come across Cinderella's last living descendant. Together, they plot to take down the king and learn there's more to Cinderella's story than they ever knew.
Sale
4. Delirium – Lauren Oliver
Lauren Oliver's Delirium is a love story, first and foremost, and a dystopia second – but that doesn't make it any less impactful on this list of the best dystopian books for teens. When this was published back in 2012, there were a lot of YA romance/dystopia novels doing the rounds, but Lauren Oliver has stood the test of time.
In an alternative United States, love has been declared a disease and everyone has to undergo the Cure once they reach the age of 18. Lena is looking forwards to her cure, having watched love destroy her mother, but just before her procedure she meets a boy from the 'Wilds'. Alex lives under the radar and Lena might be about to do the impossible and fall in love with him.
5. The Giver – Lois Lawry
The Giver is one of the simpler books on this list, but some teens are less confident readers and that's okay. A book like The Giver is going to give them a taste for dystopia and hopefully move them on to some of the more complicated books on this list.
At first, 12-year-old Jonas appears to live in a utopian society; everyone has a role to play in this world, and the Sameness means that nobody feels any pain and there's no strife amongst the people who live there. It's only when Jonas is chosen to be a Receiver of Memory – someone who stores the memories of the time before the Sameness – that he begins to realise that the world he lives in is far from ideal.
6. The Handmaid's Tale – Margaret Atwood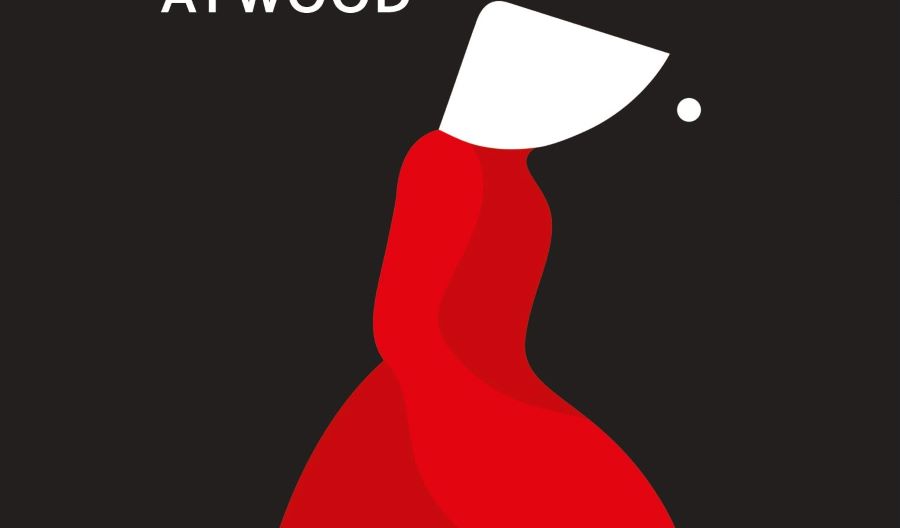 The Handmaid's Tale barely needs any introduction and seems a complete world away from The Giver in terms of how complicated it is, but as a book studied by many young people in college or high school, it surely deserves a place on the list of the best dystopian books for teens.
The totalitarian, theonomic Republic of Gilead has overthrown the US government and created a patriarchal, militaristic state. Some women are assigned as handmaids, who must forcibly produce children for the male commanders. Offred is one of these women, and we follow her story as she is assigned to a commander and discovers there is an underground network attempting to overthrow the republic.
Sale
7. The Hunger Games – Suzanne Collins
The Hunger Games is another series which needs no introduction, but it arguably helped to launch the publishing industry's obsession with YA dystopias about a decade ago, so it deserves a place on this list. And if teens have only seen the films then they should really read the books, which are far better and really did deserve a lot of the hype that built up around them.
Katniss lives in District 13, the poorest district in Panem – a dystopian version of a North American country ruled by the ultra-wealthy Capitol. Every year, two kids from each district are chosen to compete in The Hunger Games, a televised death match that can only have one winner. These books really do pack an emotional punch, even knowing the story ahead of time.
8. The Knife of Never Letting Go – Patrick Ness
Patrick Ness is a very inventive, razor-sharp author and his books for teens are challenging, interesting reads from start to finish. He really gets young people, and the majority of his characters never feel anything except authentic, relatable and sympathetic.
The Knife Of Never Letting Go, the first in the Chaos Walking series, introduces Todd, a boy who lives in a town where everyone can hear one another's thoughts. A germ on the alien planet of 'New World' killed all the women and most of the men. Todd is forced to leave town when he discovers a patch of silence, setting him on a path to discovering the dark secrets of his little world.
9. Legend – Marie Lu
Marie Lu is another reliable pair of hands when it comes to novels for young people, and Legend is the first in a series that could probably all be on the list of the best dystopian books for teens. Lu's worldbuilding is a real strength, as are her fast-paced and action-based plots.
In Legend, June is being groomed for military service in the army of the Republic (formerly the Western United States). When her brother is murdered, the country's most wanted criminal – a fifteen-year-old boy named Day – is the chief suspect. June and Day play cat and mouse, until they realise that there are more truths to be uncovered about their dystopian home.
Sale
10. The Maze Runner – James Dashner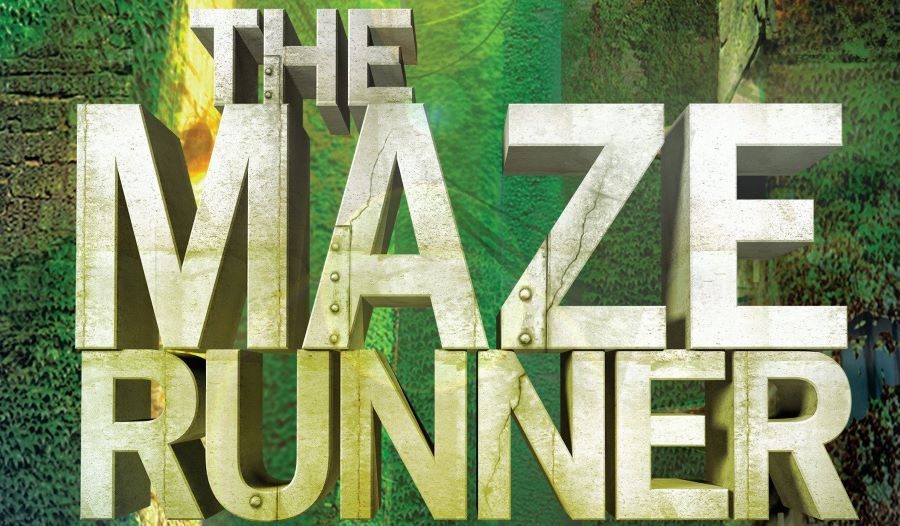 Like The Hunger Games, James Dashner's The Maze Runner is one of the early forerunners of the YA dystopian craze of a decade ago. The Maze Runner is the first in the series, but the series as a whole is great for less confident teen readers – anyone from about the age of 12 and up will handle these easily enough.
Thomas wakes up in a lift, unable to remember anything except his name. There are other boys with him, none of whom have any memories either. They are trapped in the Glade, and beyond the Glade is a maze, ever shifting and endless. When a girl arrives, she tells them that they have to run – but the only way out is through the maze…where no one has ever survived their attempts to get through.
11. They Both Die At The End – Adam Silvera
They Both Die At The End is one of the books that TikTok has been absolutely losing its collective mind over, and the hype train doesn't show any signs of stopping. For that reason alone, the novel makes it onto the list of the best dystopian books for teens – anyone who reads it will find more than enough people to talk about it with.
In an alternate New York City, Mateo and Rufus have been notified that they both have only 24 hours left to live. They find one another through a special app that joins people up on their last days, and spend the day together, ruminating on mortality and the queer experience. The title tells you everything you need to know about this book, but only by reading it will you understand the hype.
12. Want – Cindy Pon
In these days of grim warnings about the state of our planet and the damage we are causing, some young people might not want to read books about it too. But for some, this will be the best way to process what is happening to us here and now. Want is one such book.
In a divided society, where the rich can afford suits that protect them from disease and pollution, Jason Zhou is determined to make changes. His mother died due to not being able to afford a suit, and Jason's going to try and bring down the company that makes the suits (and who might be creating the pollution that makes them necessary too).
Sale
READ NEXT: The Best Horror Books For Teens
Some of the coverage you find on Cultured Vultures contains affiliate links, which provide us with small commissions based on purchases made from visiting our site. We cover gaming news, movie reviews, wrestling and much more.