Although detective characters starred in literature, film, and television long before they made it to video games, there's something undeniably satisfying about being able to play the role of the detective yourself. In the best detective games, you actually gather the clues and piece together mere fragments of information to discover the truth about a head-scratching mystery.
It's no wonder detectives are some of the coolest characters in video games. They're often well-dressed and witty intellectuals, reaching for a flask or shielded by a cloud of smoke. And their brains work in an almost magical way, sizing up suspects with a glance and scanning over crime scenes like a machine.
Playing as a famous detective gives you the chance to solve a gripping mystery while also testing your skills at puzzle-solving. Some games will actually let you fail if you make an incorrect deduction, while others are more focused on delivering a quintessential noir-style story. Either way, there are no wrong answers on this list of the best detective games.
The Best Detective Games
15. The Haunted Island, a Frog Detective Game
Developer: Grace Bruxner and Thomas Bowker
Publisher: Worm Club/Superhot Presents
Platform: PC
This isn't a list of exclusively human detectives. The Haunted Island: Frog Detective is a perfect starting point for the best detective games because it's a short, goofy game where you play as a detective frog named, you guessed it, Frog Detective.
Frog is called to investigate claims of a ghost haunting a nearby cave, but he can't enter without the use of an explosive device. He resolves to try to make one by collecting materials from the hilarious animal residents of the island.
Frog Detective developer Grace Bruxner wanted to subvert the detective genre by creating something goofy and fun that also reminds players of classic detectives like those found in Agatha Christie novels.
14. Hypnospace Outlaw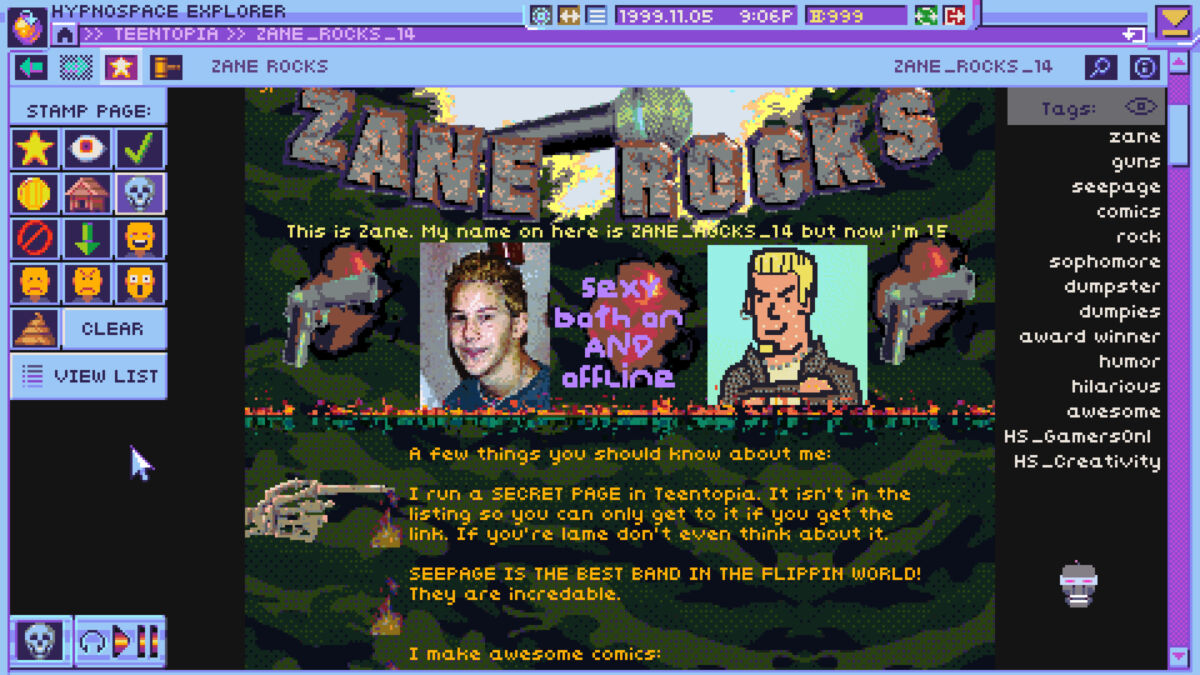 Developer: Tendershoot
Publisher: No More Robots
Platform(s): PC, PS4, Xbox One, Switch
Who maintains order on the world wide web? Well, in Hypnospace Outlaw, that's you. The game is set in the early days of the internet (circa 1999) but in an alternate reality where the internet is called Hypnospace and owned by a company called Merchantsoft.
As an "Enforcer" for Merchantsoft, it's your job to police the Hypnospace and keep the peace online. There's a ton of puzzle solving and detective work involved as you hunt down evil-doers by carefully scouring their websites and looking for signs of illegal activity.
And Hypnospace Outlaw is really a nostalgic experience for 90s kids. The early days of the internet are alive and well in Hypnospace, plus you can customize your desktop and screensaver for a truly tacky set-up.
13. Batman: Arkham City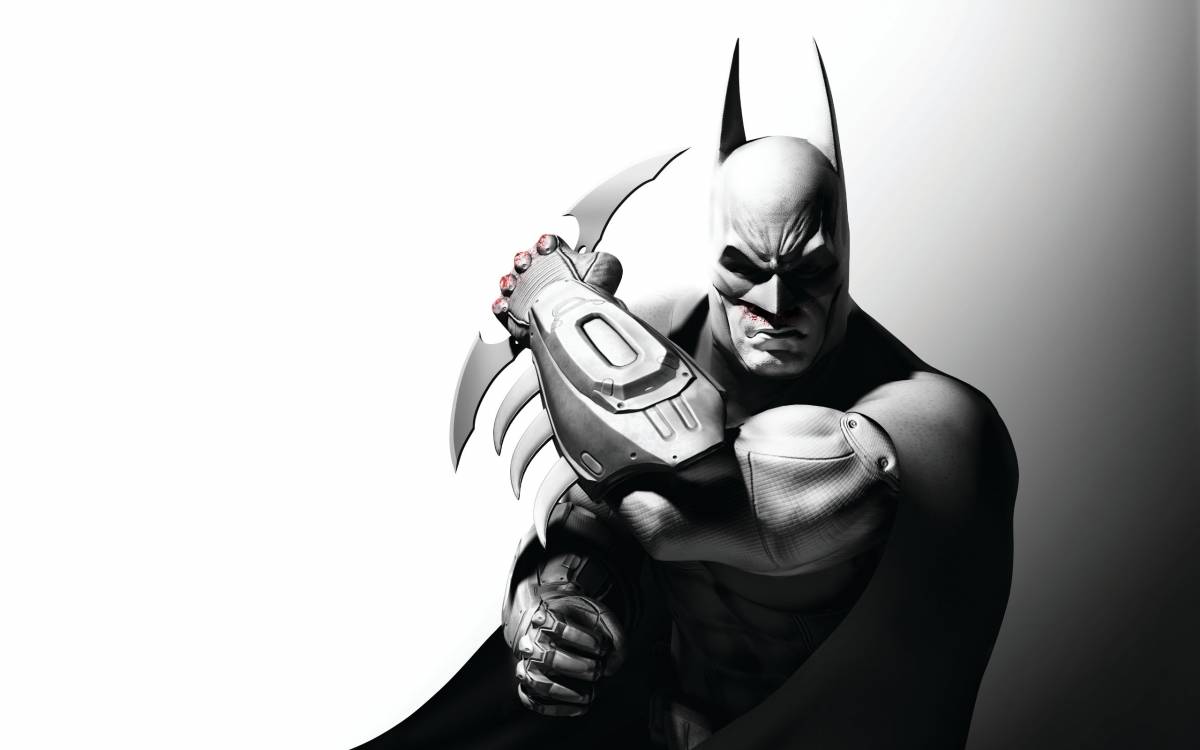 Developer: Rocksteady Studios
Publisher: Warner Bros. Interactive Entertainment
Platform(s): PC, PS4, PS3, Xbox One, Xbox 360, Wii U
As a superhero who's been called "the world's greatest detective", Batman proves once again that nothing can get past him as he investigates a conspiracy from within the super-prison, Arkham City.
The second and most beloved game in the Arkham series, Batman: Arkham City took everything that worked so well in its predecessor and applied it in an open world environment to create a boundless adventure for the player. In fact, Arkham City seems so complete and limitless that it's even been called a Batman simulator.
However, it's worth pointing out that the true star of Arkham City might be the game's story, with the mystery surrounding sinister "Protocol 10" at the heart of this dark superhero detective adventure.
12. Thimbleweed Park
Developer: Terrible Toybox
Publisher: Terrible Toybox
Platform(s): PC, PS4, Xbox One, Switch
Thimbleweed Park is a point-and-click adventure game starring two FBI agents who look like little pixel versions of Mulder and Scully. It's 1987 and Agents Ray and Reyes have been called to a small town to investigate a murder.
The town of Thimbleweed Park is home to a creepy circus, a haunted hotel, and even an old pillow factory. They meet a kooky cast of characters along the way, including a clown who has been cursed to wear his makeup forever and an aspiring teen game developer.
Thimbleweed Park is a very similar gameplay experience to Monkey Island, but with a surreal mystery that'll appeal to fans of Twin Peaks. And according to the developers, the murder you came to solve is actually "the least of your problems".
11. The Vanishing of Ethan Carter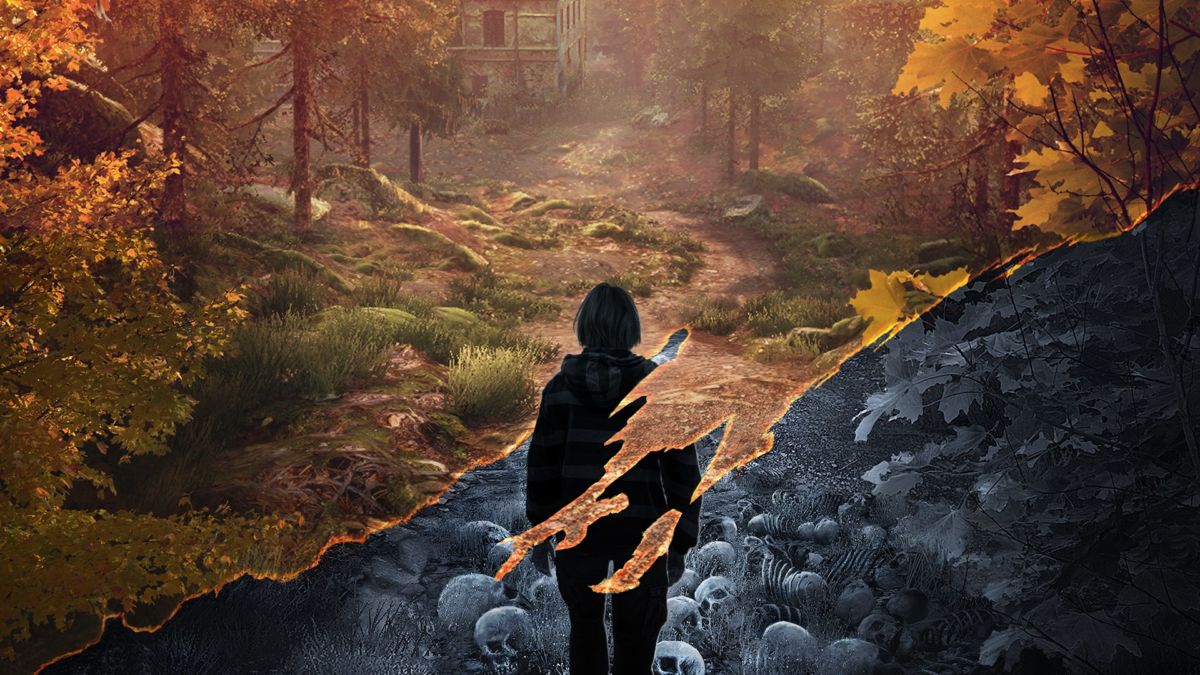 Developer: The Astronauts
Publisher: The Astronauts
Platform(s): PC, PS4, Xbox One, Switch
The best detective game overlapping most closely with the horror genre is The Vanishing of Ethan Carter.
You play as Paul Prospero, a paranormal investigator who travels to a remote mining village at the suggestion of his biggest fan, Ethan Carter. When Paul realizes that Ethan is missing, he begins to investigate the insidious force that afflicted the entire Carter family.
The Vanishing of Ethan Carter plays like a sandbox walking simulator, which makes the investigation process seem realistic and chilling, because it creates a sense of foreboding that anything can happen at any moment. The puzzles are challenging and the story builds to an explosive conclusion that will make you want to play the game all over again.
10. Phoenix Wright: Ace Attorney – Trials and Tribulations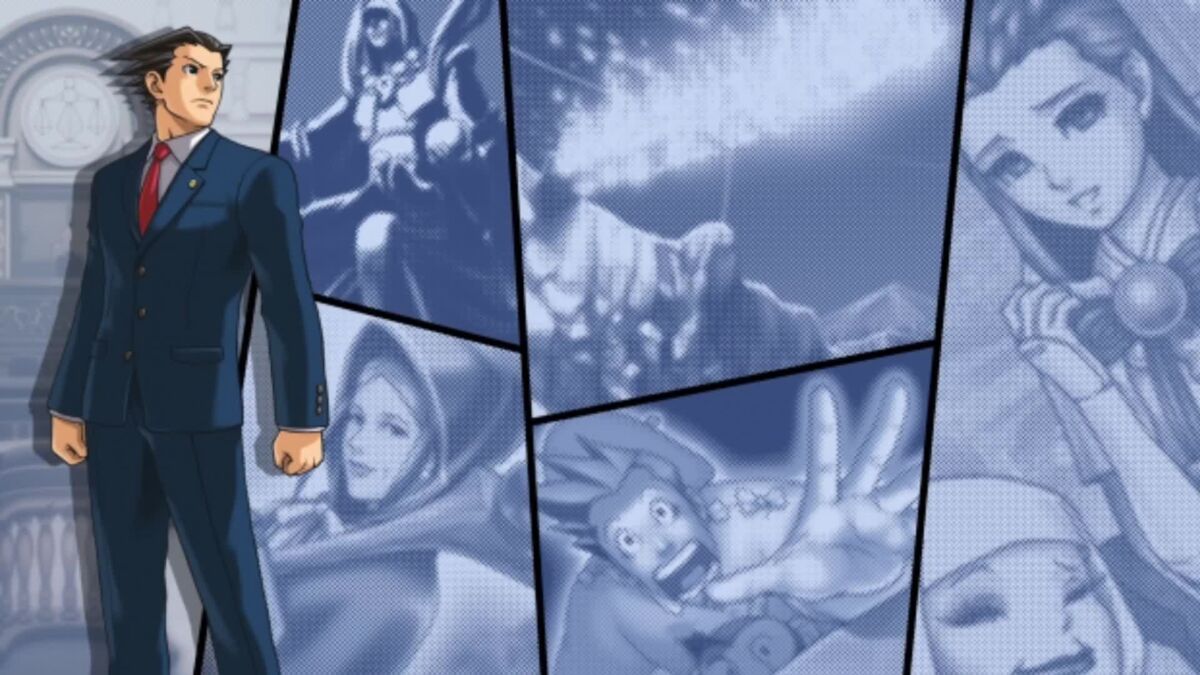 Developer: Capcom Production Studio 4
Publisher: Capcom
Platform(s): PC, PS4, Xbox One, Switch, DS, 3DS, Wii
Let's get this out of the way: Phoenix Wright is not a detective, Phoenix Wright is an attorney. But in his world, lawyers do a lot of the dirty work when it comes to solving their clients' cases and proving guilt or innocence. And, of course, courtrooms are reality-TV-level dramatic.
The Phoenix Wright franchise may be epic, but one installment stands out among the others. Trials and Tribulations includes all the characteristic fun puzzles and funny dialogue while also having the most complex plot and darkest tone of the series.
Also, compared to previous games in the series, it provides players with more meaningful clues for an easier time solving puzzles. All this together makes for a compelling lawyer-detective experience that only Phoenix Wright can deliver.
9. Professor Layton and the Unwound Future
Developer: Level-5
Publisher: Level-5, Nintendo
Platform(s): iOS, Android, DS
The Professor Layton franchise is one of the most wholesomely puzzling on the market today.
In the first five titles, you play as Hershel Layton, an archaeology professor in London. Although there are many other loveable characters in the series, his self-proclaimed apprentice, Luke Triton, makes it a truly adorable experience with his plucky quips and relatable anxiety.
The Unwound Future starts with Layton getting a letter from Luke claiming to be from 10 years into the future. Future Luke asks for Layton's help, stating that London is in a state of chaos. As Layton and Luke grapple with meeting their future selves and assess the plausibility of time travel, funny NPCs around Victorian London make them solve puzzles in exchange for information.
8. The Witcher 3: Wild Hunt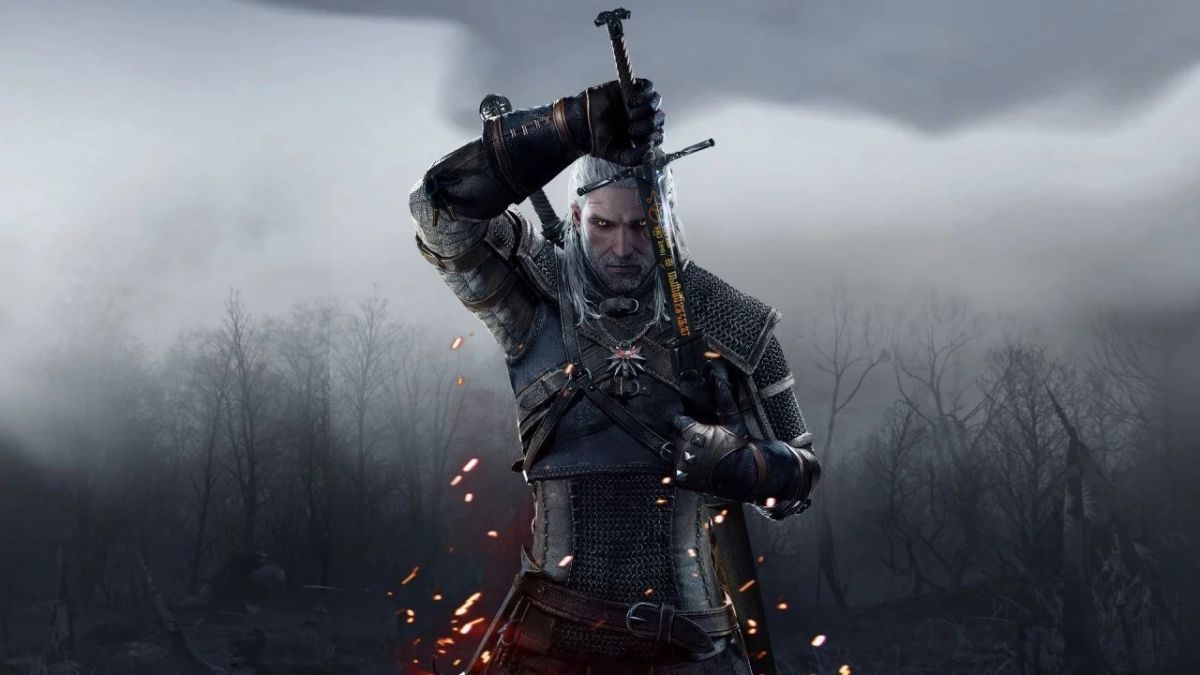 Developer: CD Projekt Red
Publisher: CD Projekt
Platform(s): PC, PS4, Xbox One, Switch
If you looked up the job description for a witcher, you would find equal parts monster slaying and detective work.
The monsters don't (usually) just walk up to Geralt and introduce themselves, he has to use his "witcher senses" to find clues and determine what kind of beast he's dealing with, then follow a scent trail or stake out their lair.
The Witcher 3: Wild Hunt is by far the most fun game with the best story in the three-part series. Geralt spends a good portion of the game trying to track down his adoptive daughter, Ciri, and keep her safe from the certain fate that awaits her at the hands of the Wild Hunt.
7. Ghost Trick: Phantom Detective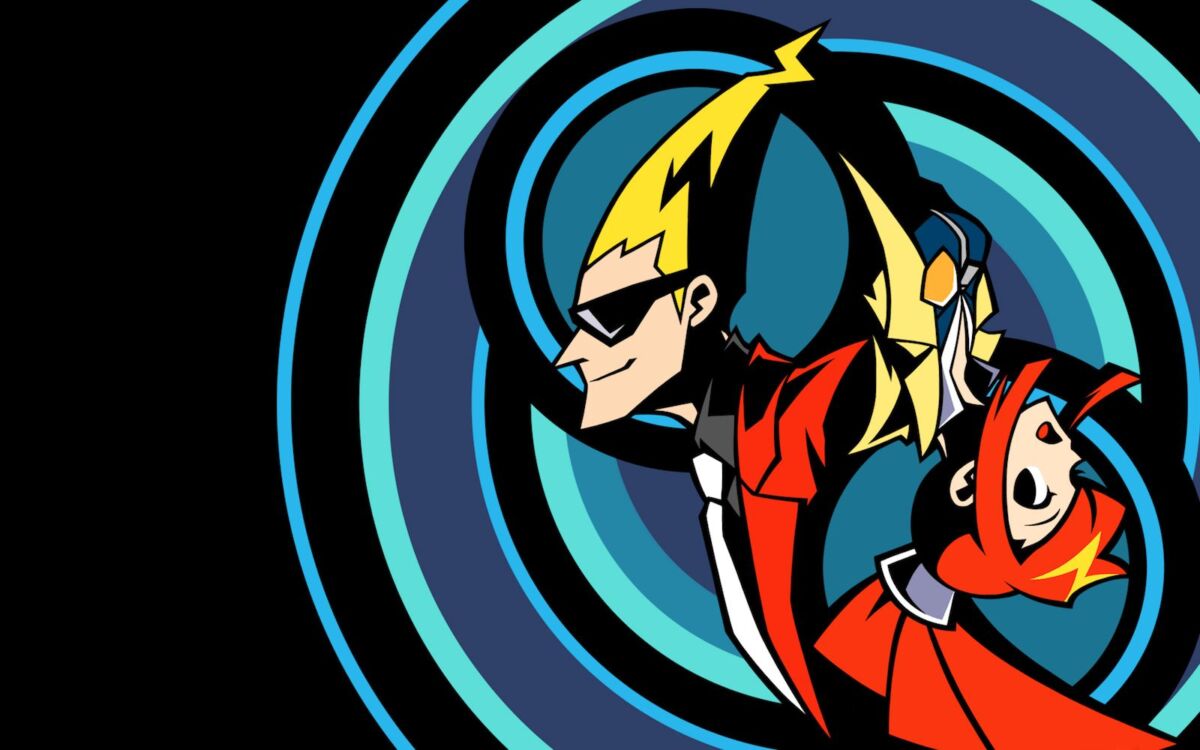 Developer: Capcom
Publisher: Capcom
Platform(s): DS, iOS
Ghost Trick: Phantom Detective is a lesser-known title from creator of the Ace Attorney series, Shu Takumi, and boasts of the most ingeniously fun gameplay mechanics in a detective game.
In Ghost Trick, you can possess objects and turn back time to four minutes before a person's death to try to save them, all because you're a ghost.
But you can't remember how you died, how long you've been dead, or who you were when you were alive. In order to solve this mystery, you need to keep saving people before your spirit disappears at dawn, and with each person you save you'll find out more information about your past.
6. Hotel Dusk: Room 215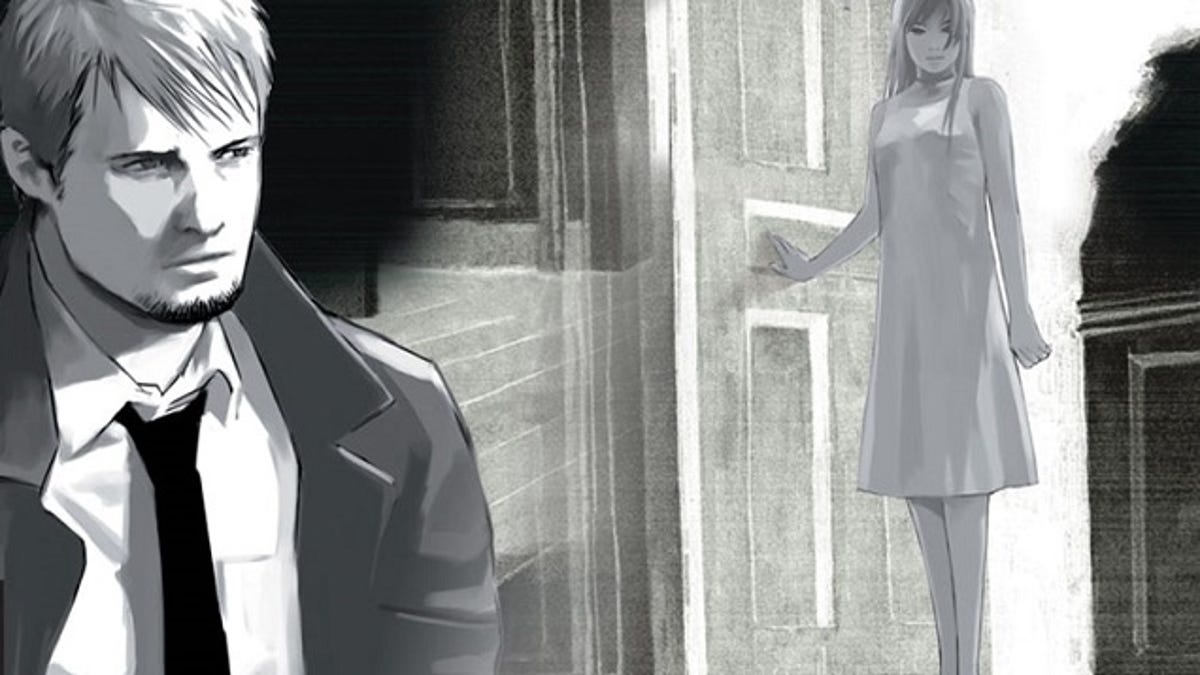 Developer: Cing
Publisher: Nintendo
Platform(s): DS
This detective game was made exclusively for the Nintendo DS, and Hotel Dusk: Room 215 isn't just any run-of-the-mill DS game. It's played by holding the system vertically instead of the traditional horizontally, so that the DS looks and functions like a detective's notebook.
Kyle Hyde, former detective and current salesman, checks into Hotel Dusk outside of Los Angeles to search for his former police partner. The mysteries only multiply from there as Kyle realizes that the hotel and its guests have unexpected connections to his past.
While its puzzle-solving gameplay moves at a somewhat leisurely pace, Hotel Dusk's strong point lie in its story and characters. The majority of the game is played in total mystery and confusion so, like a great detective novel, it's really hard to put down.
5. L.A. Noire
Developer: Team Bondi
Publisher: Rockstar Games
Platform(s): PC, PS4, PS3, Xbox One, Xbox 360, Switch
There's just something about a good noir story, where the lead is a troubled cop with a dark, mysterious past. This sounds a lot like Detective Phelps, the main character in L.A. Noire, who joined the LAPD after leaving the Marine Corps.
L.A. Noire was an instant detective game classic, and at the time revolutionary in the way it allowed the player to conduct interrogations. When asking questions, you'd have to carefully scrutinize the suspect or witness' facial expressions to tell if they're lying or not. This feature places more emphasis on the actors' performances and adds a realistic, human element to the gameplay.
The compelling storyline, combined with fantastic voice and motion capture performances really make L.A. Noire one of the best detective games of all time.
4. The Wolf Among Us
Developer: Telltale Games
Publisher: Telltale Games
Platform(s): PC, PS4, PS3, Xbox One, Xbox 360, Switch, Vita, Android, iOS
Telltale Games was known for delivering games that offered a choice-and-consequence style experience, and The Wolf Among Us is one of the best examples. Based on the graphic novel Fables, The Wolf Among Us is set in a world where the characters (called "fables") from well-known fairy tales live together in the New York City-style metropolis, Fabletown.
The protagonist, aptly named Bigby Wolf, serves as sheriff of Fabletown and it's his job to investigate a series of fable murders.
One of the things that makes The Wolf Among Us an unmissable detective game is its dark take on the lives of fairy tale characters. The story is absolutely gripping from the start of Episode 1 to the noir-inspired ending of Episode 5.
3. Sherlock Holmes: Crimes & Punishments
Developer: Frogwares
Publisher: Frogwares
Platform(s): PC, PS4, PS3, Xbox One, Xbox 360
You can't get much more detectivey than the most famous detective himself, Sherlock Holmes. Although he's been the main character of many different games from different studios throughout the years, Crimes & Punishments stands out as being super fun and true to Conan Doyle's original version.
Hands down one of the best parts of this game is the addition of Holmes' deduction board, which holds every clue you find in a case and allows you to link them together in order to solve it. That's not the only realistic aspect, though.
In each of the six cases, you can either succeed or fail, with up to five possible solutions. Then the player decides whether to condemn or absolve the criminal depending on the circumstances and moral implications.
2. Disco Elysium
Developer: ZA/UM
Publisher: ZA/UM
Platform(s): PC, PS5, PS4, Xbox Series X | S, Xbox One, Switch
The first release from a small team out of Estonia, Disco Elysium shocked the worldwide gaming community with its unique and brilliantly-written take on the detective game. The story revolves around solving a murder, but moreso it's about an amnesiac cop on a messy journey to remember who he was and bring himself back from the brink.
Disco Elysium is a point-and-click RPG where you've been sent to the fictional city of Revachol which is recovering from a war that still divides its citizens. But Disco Elysium is so much more than just a detective game.
It tackles philosophical and political ideologies like communism, fascism, ultra-liberalism, and moralism. It gives the player the ability to decide for themselves exactly where they want to fit in, and what kind of detective they want to be.
1. Return of the Obra Dinn
Developer: Lucas Pope
Publisher: 3909 LLC
Platform(s): PC, PS4, Xbox One, Switch
Return of the Obra Dinn poses a level of challenge that is unrivaled by any other detective game out there.
The Obra Dinn is a ghost ship that set sail for the East Indies in 1802, only to disappear and return 5 years later with no one on board. You play as an insurance appraiser who has been contracted to find out what happened to the Obra Dinn's crew and passengers. Armed with a special pocket watch-esque device that can replay the scene right before a person's death, you must identify and determine the fate of every soul on board.
But that doesn't mean anything is handed to you. Return of the Obra Dinn requires meticulous attention to detail when comparing peoples' death scenes to their photos and records. Analytical thinking and relentless cross-referencing are vital to beating the game, not to mention a healthy dose of patience when you get crew members mixed up. Finishing Return of the Obra Dinn with 100% completion is satisfying beyond measure, and for this it deserves the title of best detective game.
READ NEXT: 15 Best Laptop Games For Low-Spec Setups
Some of the coverage you find on Cultured Vultures contains affiliate links, which provide us with small commissions based on purchases made from visiting our site. We cover gaming news, movie reviews, wrestling and much more.