Did we really run through fifty-four of these columns, without paying tribute to the best Bela Lugosi movies? That's not an ironic statement. Beyond his iconic Dracula, Lugosi worked in film for several decades. Despite what you may have heard, Lugosi excelled as an actor at other characters in other films. The fact that he did this against an onslaught of drug addiction, poor career choices, and severe typecasting makes his body of work at least more admirable.
Yes, even the Ed Wood movies have some value.
Prior to Dracula, Lugosi had made himself known in his native Austria-Hungary as a theater actor of note. Indeed, his sharp features, strong voice, and intense stare served him well across a myriad of roles. After rave reviews as Dracula on Broadway, Lugosi played the character in Universal's legendary adaptation. The role made him a star, but a number of factors led to Lugosi playing horror movie characters in films of increasingly-low quality. By the end of his career and life in the 1950s, he was playing ancient madmen in Z-grade films. Far too much has been written and said about Lugosi's unhappy adulthood. As much as I love the movie and performance, Martin Landau in Tim Burton's Ed Wood contributes to that thought a little.
So, for Halloween here at Make the Case, I'd rather celebrate a career that found moments of brilliance in films that ran the gamut from some of the best horror movies of all time, to stuff that would be infuriating, if it wasn't so damn sad.
Lugosi brought passion and presence to the best and worst horror films ever made. In the most unironic fashion possible, let's talk about that.
1. Dracula (1931)
Director: Tod Browning
Bela Lugosi had been a film actor for nearly 15 years, at the time of Dracula's release in 1931. His cinematic recreation of his wildly successful Broadway role established him as a star. Success for him came right at the forefront of horror films finding a voice in the emerging talkies. His performance on its own terms can be difficult to appreciate, given just how ingrained his voice, facial expressions, and gestures have become to our history and culture.
The movie's vintage creepiness, which has proven difficult to replicate, is clear. What has unfortunately become lost in the movie's generational popularity is the singular threat of the monster's true power as imagined by Lugosi's take on the character. Dracula is not a particularly faithful adaptation of Bram Stoker's novel.
All the same, despite adaptations that are admittedly superior to this one, none of them derive their supernatural atmosphere from the presence of someone from a different time and place. Lugosi was a gifted actor. His enthusiasm and professionalism often overcame limited parts, or anything that demanded too much of his thick Hungarian accent. While 1931's Dracula may not be the definitive cinematic take, it has enough on its own to fully benefit from Lugosi's memorable approach to the character.
2. Island of Lost Souls (1932)
Director: Erle C. Kenton
Despite several adaptations across numerous formats, H.G. Wells novel has never been quite as creepy as depicted here. One of the most controversial movies of its day (it was banned in the U.K. for a long time), Island of Lost Souls is a visual hellscape of monsters, created by a mad scientist (played here by the great, immersive Charles Laughton) on a remote island in the South Seas. The movie's makeup effects, perhaps combined with its viciously unsettling tone and style, played a role in the fact that it was largely out of circulation for several decades.
While there are a lot of things to appreciate here, Bela Lugosi as Sayer of the Law is one of the movie's most striking examples of its nightmarish atmosphere and manic pace. He finds sympathy in a character who quite frankly doesn't get a lot to do. He also forces us to disregard that with unpredictable glee.
3. The Black Cat (1934)
Director: Edgar G. Ulmer
Whether or not you believe the stories that Bela Lugosi turned down playing The Monster in Universal's Frankenstein, Boris Karloff created an impression of that character every bit as vital, entertaining, and fantastic as what Lugosi achieved playing Count Dracula. Karloff never could have been as good a Dracula as Bela. Likewise, Lugosi, who did go on to play the Monster a number of years later, was just not going to be the same testament to man's arrogance that Boris captured in such memorable, sorrowful form.
Allegedly, Boris Karloff and Bela Lugosi were rivals, but this sounds like nonsense. The respect each man had for one another as actors is never more apparent than in The Black Cat. Based on the Edgar Allan Poe story, the film remains one of the most devastating, surprising psychological horror films ever made. Lugosi and Karloff take their respective characters to haunting depths, particularly in the context of this era. However, not surprisingly, they are at their best as actors when playing off one another. Lugosi played dozens of villains. None of them have the unforgettable sadism and conviction of Dr. Vitus Werdegast.
4. The Raven (1935)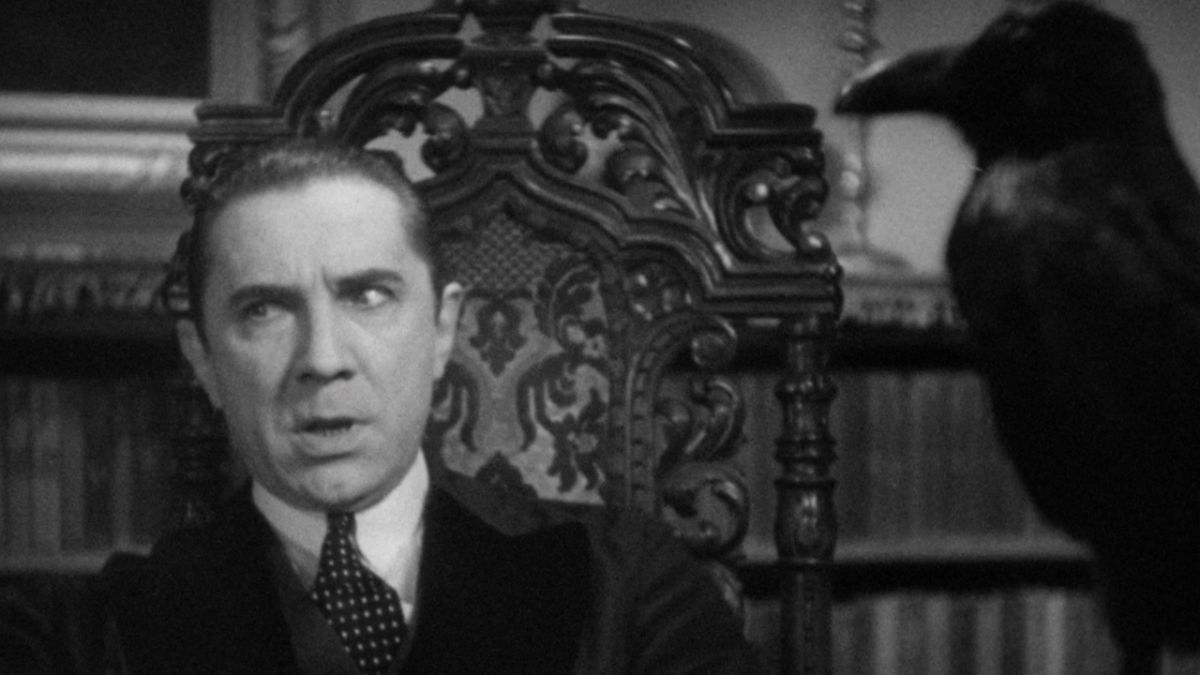 Director: Lew Landers
I'm glad we have several excellent team-ups of Bela Lugosi and Boris Karloff to enjoy. Their two best collaborations as actors are arguably The Black Cat and The Raven. It doesn't seem fair to make you choose between the two. Especially as The Raven presents a showdown between Lugosi and Karloff that rivals anything you can find today.
The buildup to that confrontation, which highlights one of Lugosi's best mad scientists, is deeply engaging, and often, oddly humorous. This particular version of The Raven is a much darker comedy than it often gets credit for.
As well as Karloff plays a sympathetic fiend, it is Lugosi's freewheeling, decidedly ambitious insanity and indignation that ensures this movie will continue to be perceived as a classic.
5. Abbott and Costello Meet Frankenstein (1948)
Director: Charles Barton
Lugosi's career was in grim shape by the end of the Second World War. Even this mainstream appearance in one of Universal's best combinations of Bud Abbott and Lou Costello with its horror show properties couldn't revive a career plagued by studios that couldn't imagine him as anything but a thin European maniac. Addiction and poor management didn't help either.
Yet even in a movie that seemingly just wanted him to show up, Lugosi reveals a phenomenal sense of comic timing. This is apparent in any comparison of this performance to any other vampire lord of leisure. Working alongside some of the best comedians and character actors of the day doesn't hurt, but Lugosi's performance is a scene-stealer that leaves you wishing he could have at least finished out his career with better comedy than what he was usually given.
There is a lot of frustrating potential in the career of a man who died over sixty years ago. There is also a figure whose voice and mannerisms are more vibrant, not to mention worthy of appreciation than any mere blueprint for a supernatural archetype that still finds admirers. Generations of horror actors, writers, and others who have grown up with his work left with an impression deeper than a single vampire.
MORE MOVIES:
– 17 Best Vampire Movies You Should Watch
– 15 Best Supernatural Horror Movies Ever Made
– 10 Best Body Horror Movies To Squirm Your Way Through
Some of the coverage you find on Cultured Vultures contains affiliate links, which provide us with small commissions based on purchases made from visiting our site. We cover gaming news, movie reviews, wrestling and much more.