Gaming can be very confusing sometimes, especially when the very meaning of things gets completely twisted and distorted beyond their initial definitions. The difference between a remaster and a remake is a fine example of this, with so many games having different ideas of what constitutes either. Back 4 Blood, meanwhile, has a completely wrong understanding of the word "open" in open beta.
An open beta is typically a beta that is open to all, free of charge. It's supposed to be a stress test for online services more than anything, though it does also offer players the chance to play a game early and find out if it's for them.
Back 4 Blood has one of these open betas coming up soon — except there's nothing open about the first half of it.
From August 5th until 9th, WB Games and Turtle Rock Studios are holding an open beta for Back 4 Blood, but only for those who pre-order the game. This "open beta" sure seems more like a "pre-order beta that's closed to anyone who doesn't pay money" instead, but maybe I'm just missing something here.
Those of us who don't want to basically pay to stress test the game will be able to play in the actually open section of this "open beta" from August 12th until August 16th.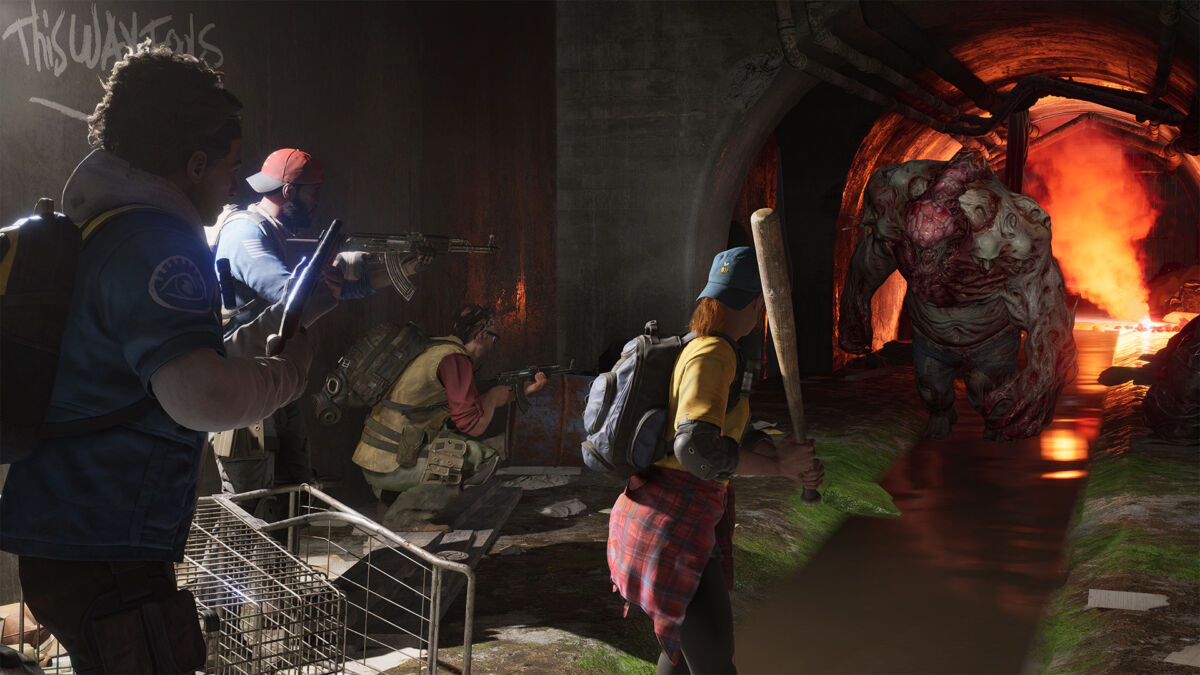 Here's what's available over both chunks of this 50% open beta, according to the press release:
– Two maps for the "Swarm" PvP mode
– Two co-op maps to fight off Ridden with your friends
– Play as Mom for the first time, as well as other Cleaners: Evangelo, Holly, Walker and Hoffman
– Play as six different Ridden variants in "Swarm," including the Bruiser, Retch, Hocker, Exploder, Crusher and Stinger
– Various weapons to check out, cards to build decks and Ridden to slay
– Explore the Fort Hope communal hub
– Cross-play and cross-gen support
Perhaps I'm just being dramatic (wouldn't be the first time), but it does seem very grim that something that's traditionally used to make a game better for launch and is available for free is partly being locked behind a paywall while also twisting the very meaning of words to sell a few more pre-orders. It's bad enough that some games sell exclusive betas to begin with, let alone this utter, utter nonsense.
Rust: Console Edition is a recent reminder of the terrible nature of pre-order betas, which was so utterly broken ahead of its "proper" launch that all players did was basically troubleshoot for the developers. It's still not in a great state, but could you imagine how much worse it would have been if its players hadn't paid for the privilege of QA?
While we're here, can games stop following annual sports releases with early access via more expensive editions please? Back 4 Blood is also a culprit of this with a grand total of four days of early access for slapping down £30 extra for its Deluxe Edition (that's a whole other game you could buy, by the way), but even the Demon Slayer game is pulling this crap with three days of early access.
Honestly, if recent history has shown anything to me, it's that games would cut out and sell their own kidneys separately if they could. Regardless of whether the £70/$70 price hike at the start of this generation was the right move or not, that's pretty much just the entry fee these days.
READ NEXT: The Best Zombie Games You Should Be Devouring
Some of the coverage you find on Cultured Vultures contains affiliate links, which provide us with small commissions based on purchases made from visiting our site. We cover gaming news, movie reviews, wrestling and much more.